Back in a Renault again.. A little history (if this bores you scroll down for the car
). My first car back in 2006 was a black Clio mk2 Campus Sport 1.2 16v and loved that car, I then bought a Clio 197 R27 ex demo that I then kept for 3 years and was a very clean car. Photos below..I've been dying to get back into a Renault since I sold the R27 in 2012.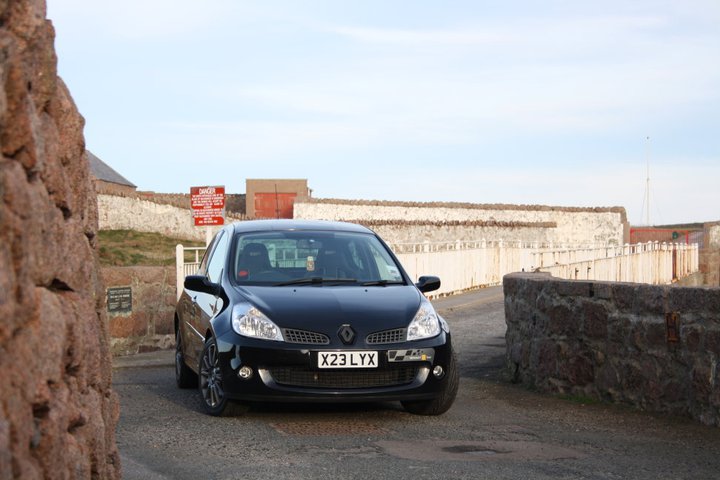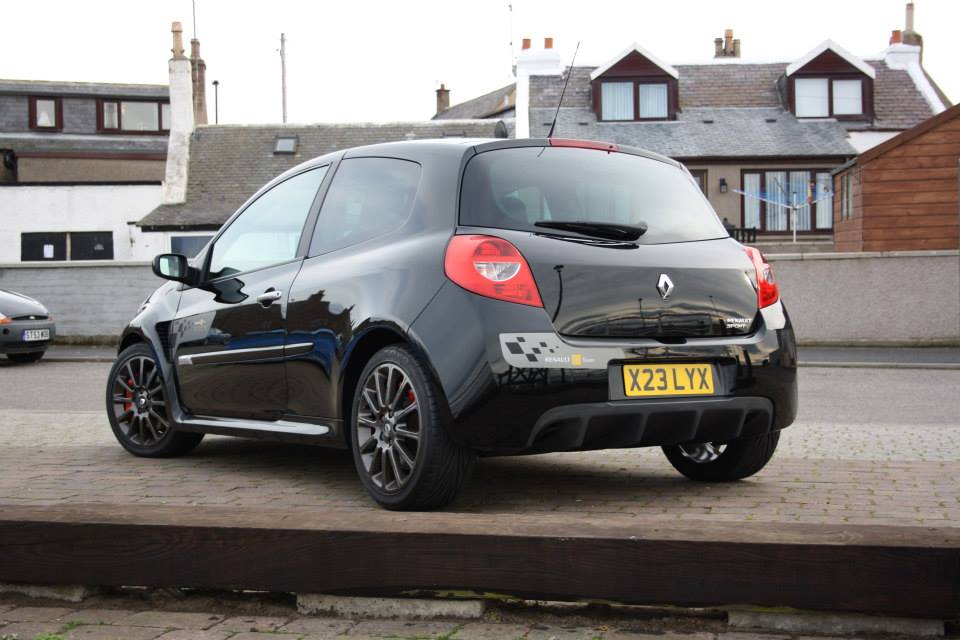 I had a VW Golf Mk7.5 Gti Performance in its final run from the factory so loaded with extras for free before the mk8 was released and loved that car but I had only done 7.3k miles in 2.5 years, got offered the same amount I paid for it, so I walked away happy having a work van I can use daily. So the hunt was on for a toy..
Recently just purchased a nice 172 ph2 in silver. The target was under 80k miles, good condition, non modified and looking for signs of a collector such as little bits of history and things from when the car was new. I had no timescale to wait and price wasn't too much of an issue. Colour wasn't an issue and either was it being a 172 ph2 or 182.
After a month of searching, up came a 172 in Silver, completely standard including exhaust with full service history, belts etc been carried out, two keys, all the leaflets etc from new and in really clean condition for it's age.
It's done around 5k miles in the past 6 years and not failed any MOTs in the past 5 if I remember.
A 2 and a half hour drive later it was mines.
Notes on the car:
Runs smoothly and starts well as new battery replaced this year.
Alloys immaculate but some cracks in the paint from age.
Exhaust mount needs replacing (already got a new one)
Back bumper needs a respray due to previous spray job being sloppy.
No other paintwork been carried out after checking with depth guage.
New rear number plate light wanted (due to age, it still works).
Jobs to do:
Replace rear number plate light with non yellowed fresh one.
Change exhaust mount.
Source a new OEM sounding exhaut (open to suggestions).
Service it (for peace of mind).
Full detail including machine polish, ceramic coating, ceramic wheel coating and interior protection.
Full steam and wet vac, it's clean but need to be detailer clean (it's my side business)
Find out why I have a buzzing/humming from beside the interior light (suggestions??) 🤨
De sticky everything if possible...?
I'll update as much as possible, but eventually this will be a garage queen.