Had enough of black paintwork after this week!
First car is a guy from works MG ZR, he'd been respraying his wheels in the garage and all the overspray had landed over the bonnet/windscreen/wings so he brought it round to sort that out and give it a bit of shine back. The paintwork on the front half of the car felt like sandpaper, worst I'd felt. Didn't get any before photos as it wasn't too dirty and I was pushed for time. The wheels were left as he'd just refurbed the.
Process
Soaked in Rapid Dirt Shifter
Washed with AF Lather
Decontaminated with Tardis, Iron-X and Megs clay bar
Polished with PoorBoys BlackHole on a Black Hex pad
Waxed with DJ Purple Haze
Windows treated with G5
Tyres with Megs gel
Plastics with AF Revive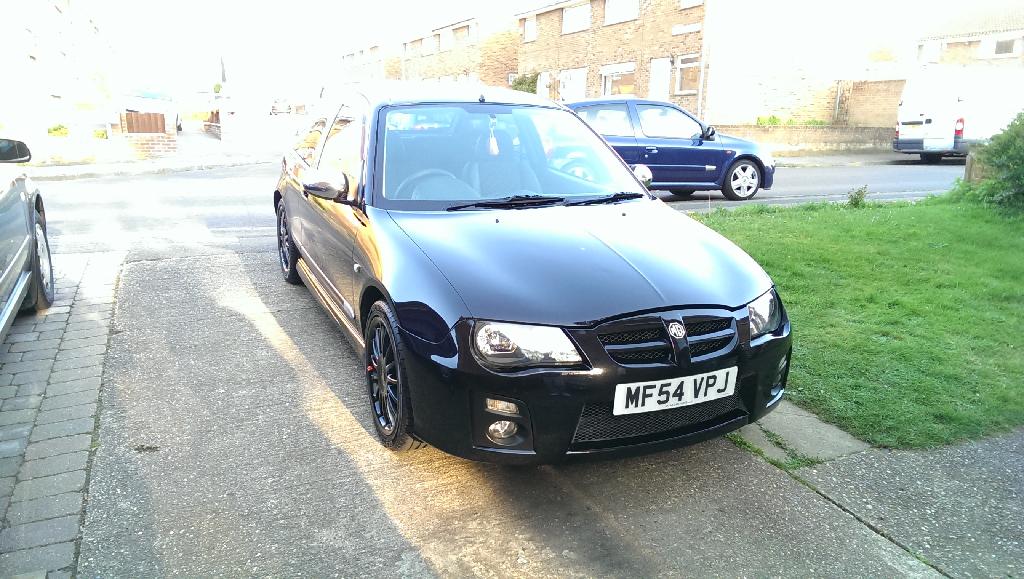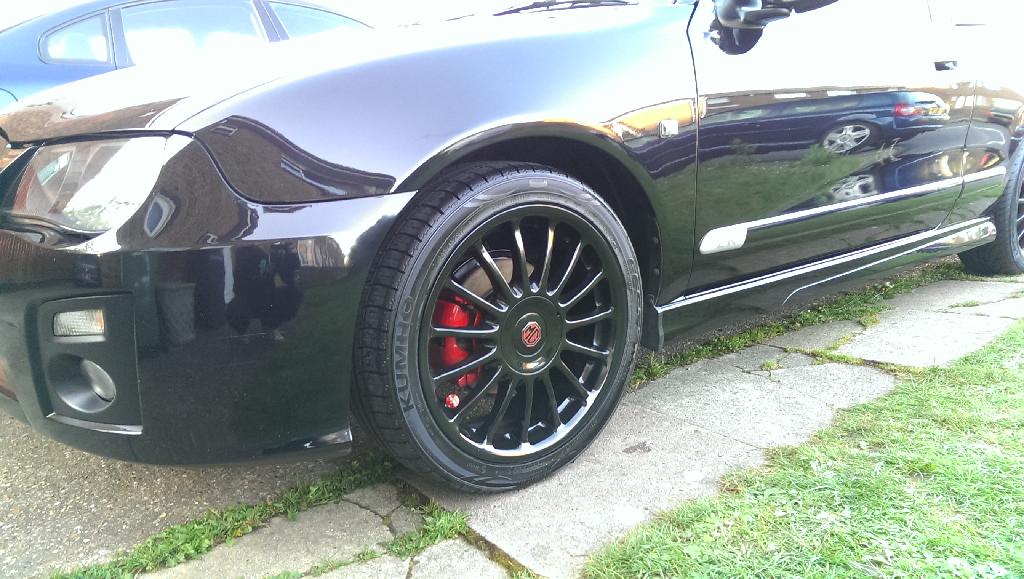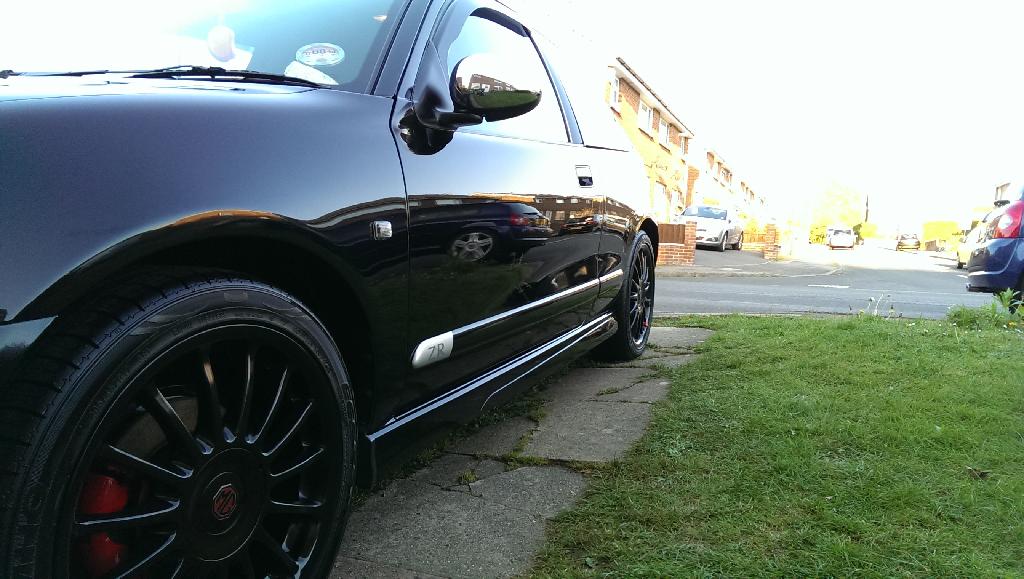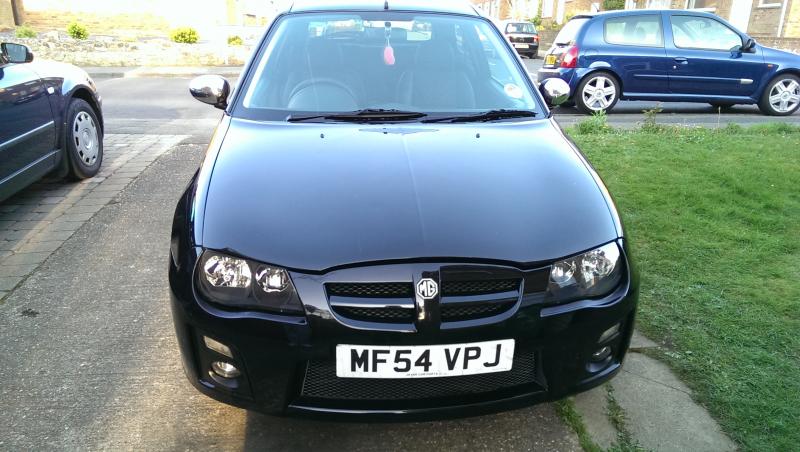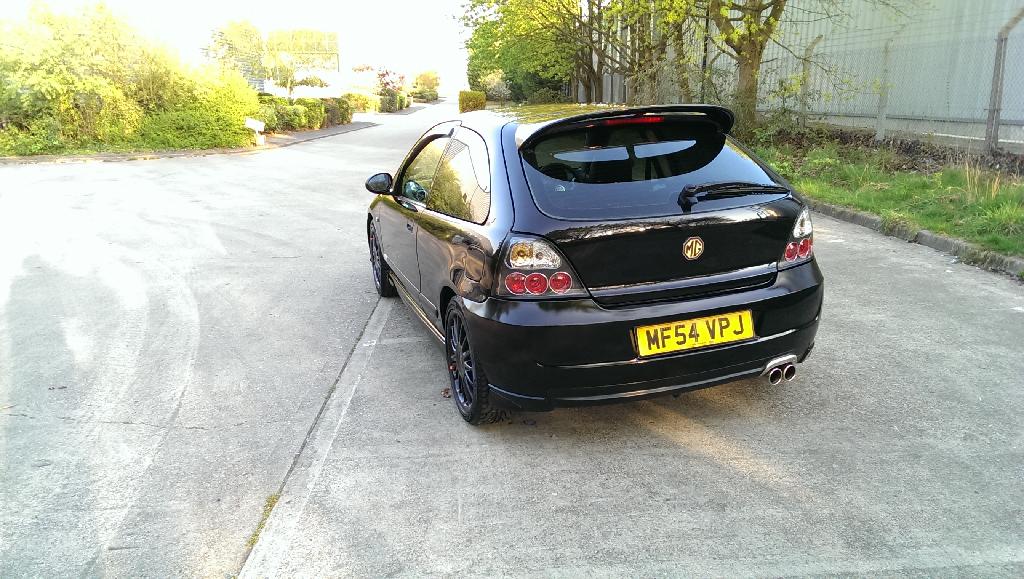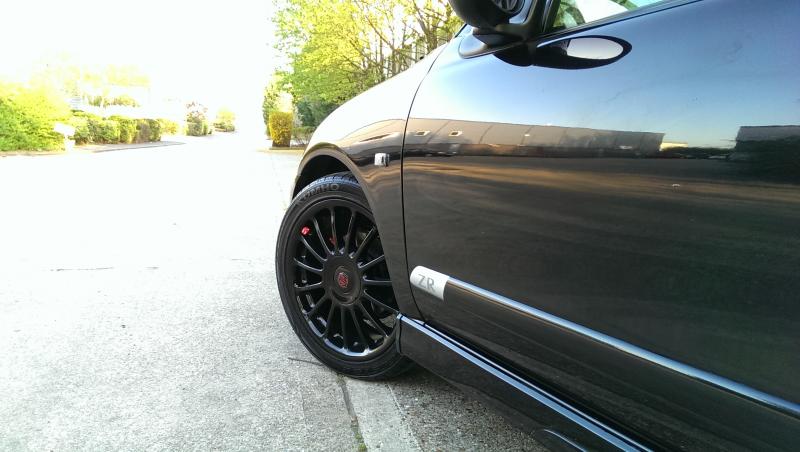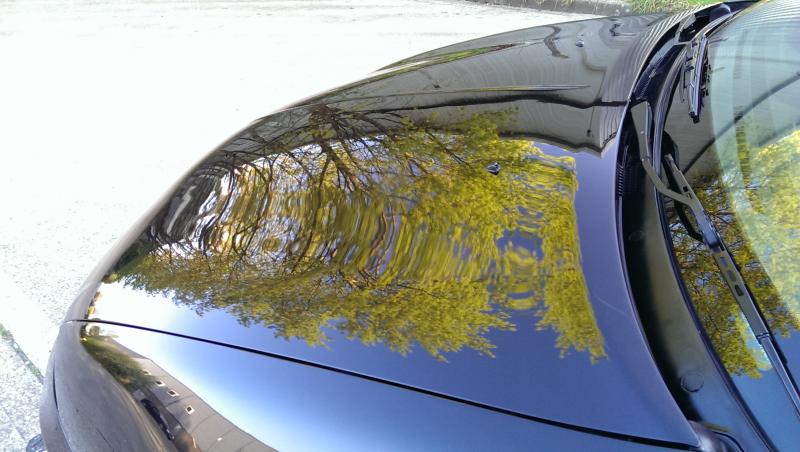 Next up my dad had popped down this end of the country to get cruise control fitted to the new track car towing/ overnight vehicle a VW T4 Transporter Tdi, should be a bit better on fuel than the s500. So he asked me to help sort out some marks that had been left by years of signwriting , The offending areas were concentrated on with the machine work with the non affected panels just polished to restore some shine.
Process
Washed with Af Lather
Decontaminated with Tardis, Iron-X and Megs clay
Polishing was taken care of with a mix of Menzerna PO203S via orange hex pad and Menz PO106FA via white hex pad.
AF Triple applied via white hex pad
Plastics dressed with AF Revive
Windows cleaned with 3M foam cleaner
Some Pictures of what I was up against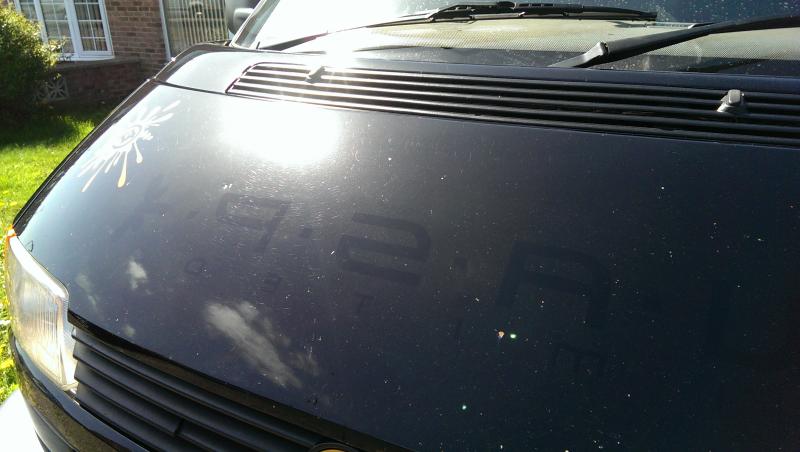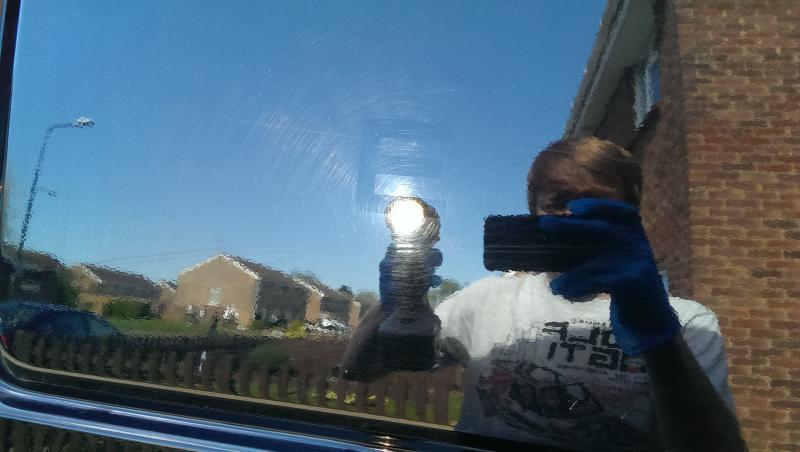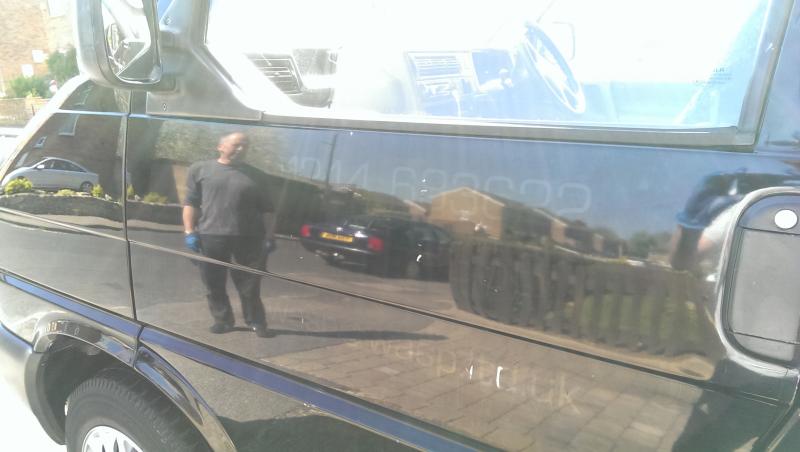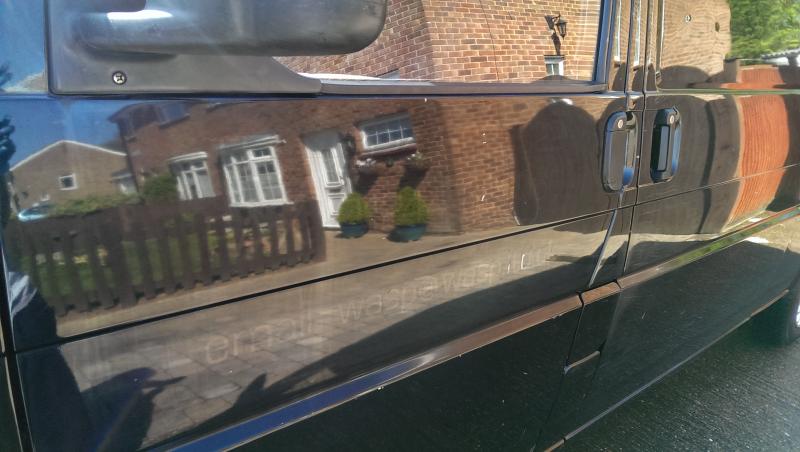 Some Before & After shots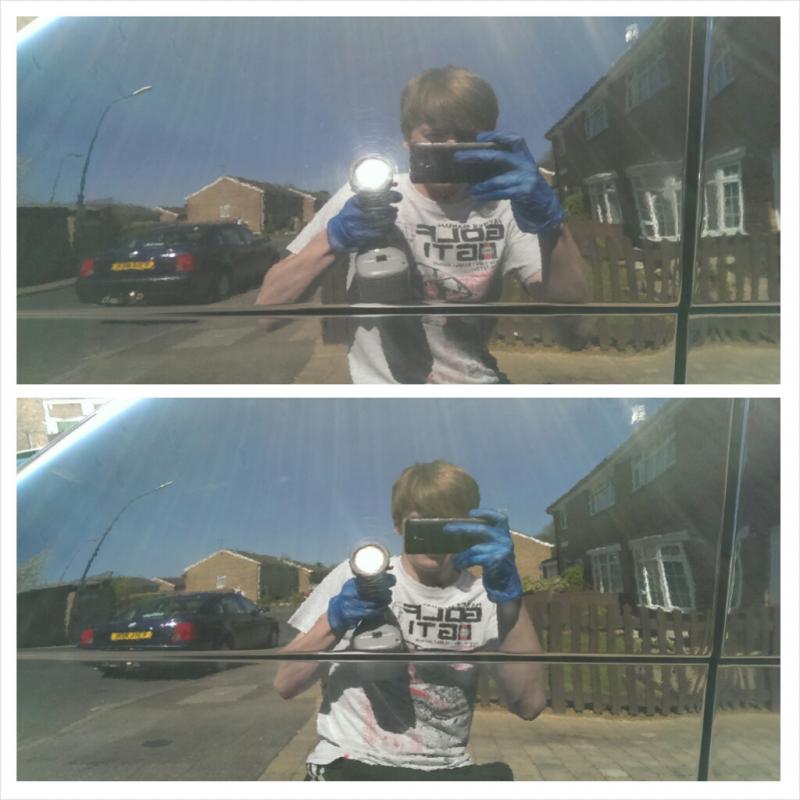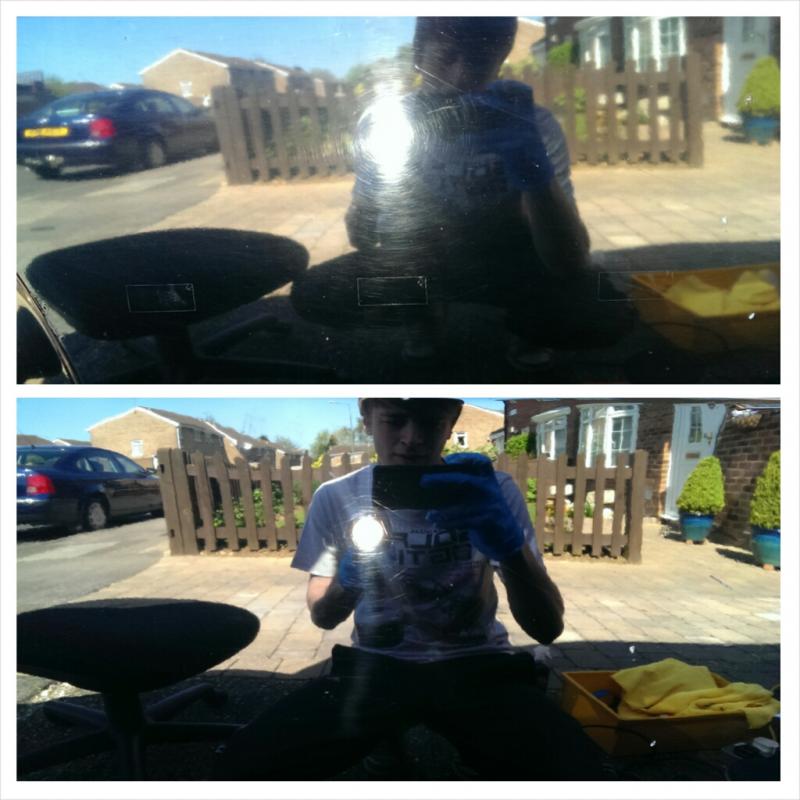 Finished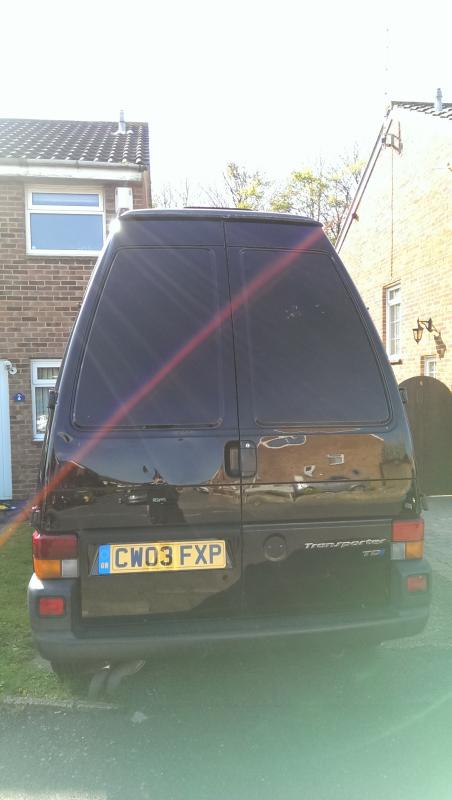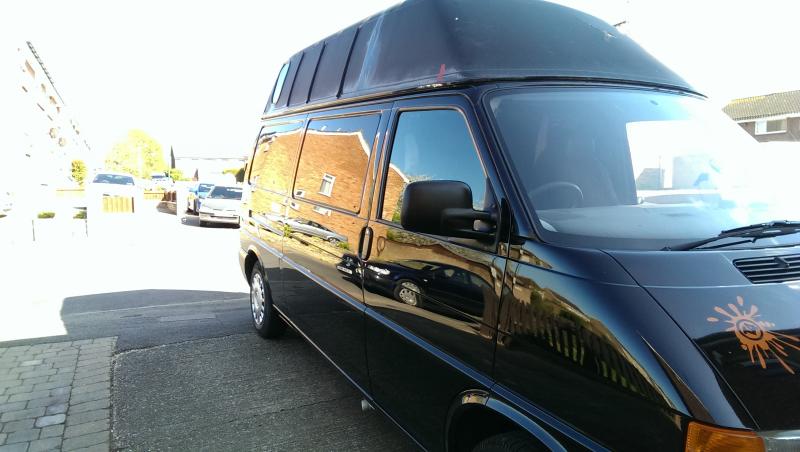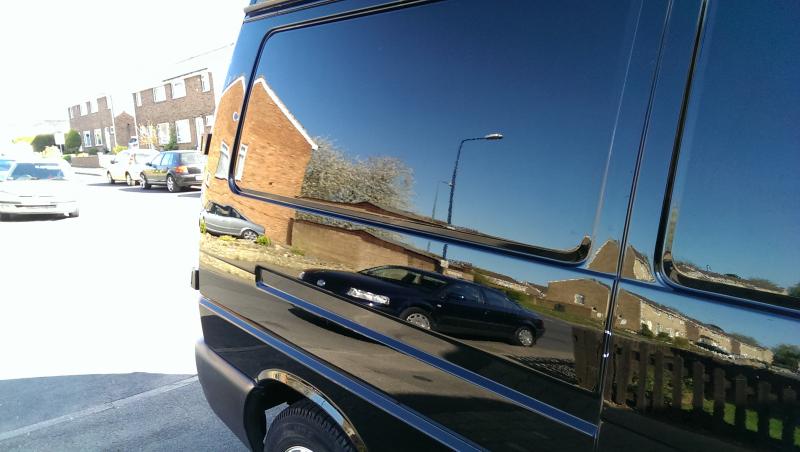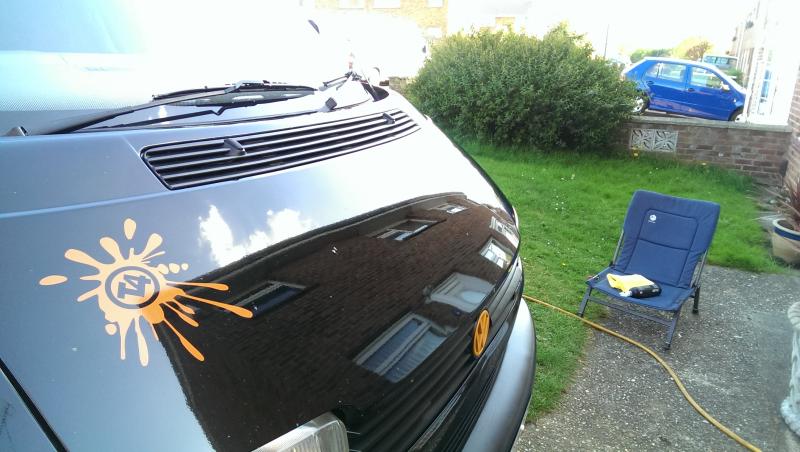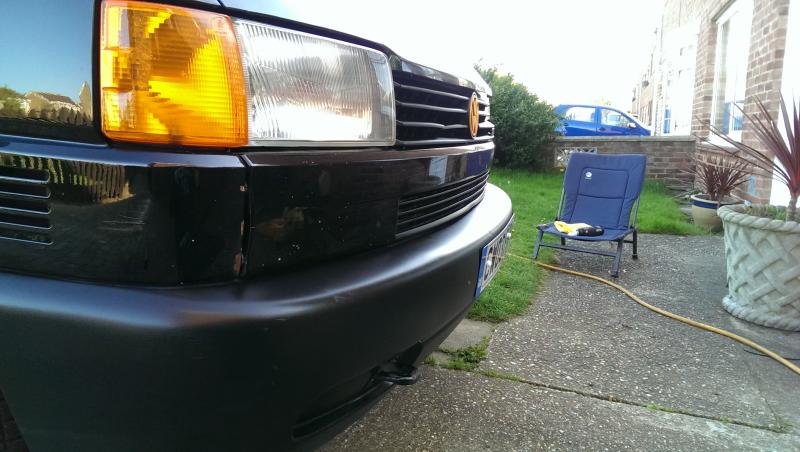 And that'll be the last of the cleaning for a week while my arms recover!!