i bought this Clio 182 as a bit of fun just before Christmas. Plan was just to have some fun on the track with it.
Previous owner was a nice fellow who had only had it a year, but bought it from a neighbour who seemed to have spent a lot of effort getting the car solid and tidy (maybe some previous owners on here?). From the mot history it seems to have been stored for a few years and hardly used.
the body work was good but wouldn't take much to a bring back, main issue was a rattle canned bumper, rough bonnet where the support struts had been cut away and a whole heap of carbon-look stickers on anything it could have.
in general was a nice spec car, drove well and after a test drive I was pretty excited to have a new toy. Spec was:
Brembo high carbon discs, braded hoses DS2500 pads
air con delete
Itg induction kit
Scorpion exhaust and decat
Ad08r tyres on OZ alloys
Interior stripped
Vibratech engine mount
Whiteline anti roll bar
Clio cup shocks & cool sport springs
Recently serviced with a bit of history
Original advert pics: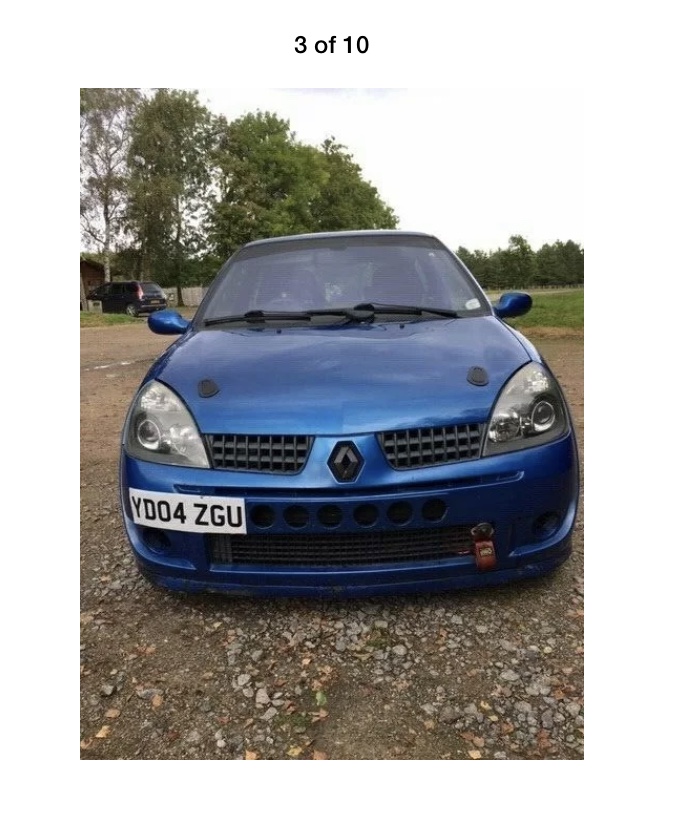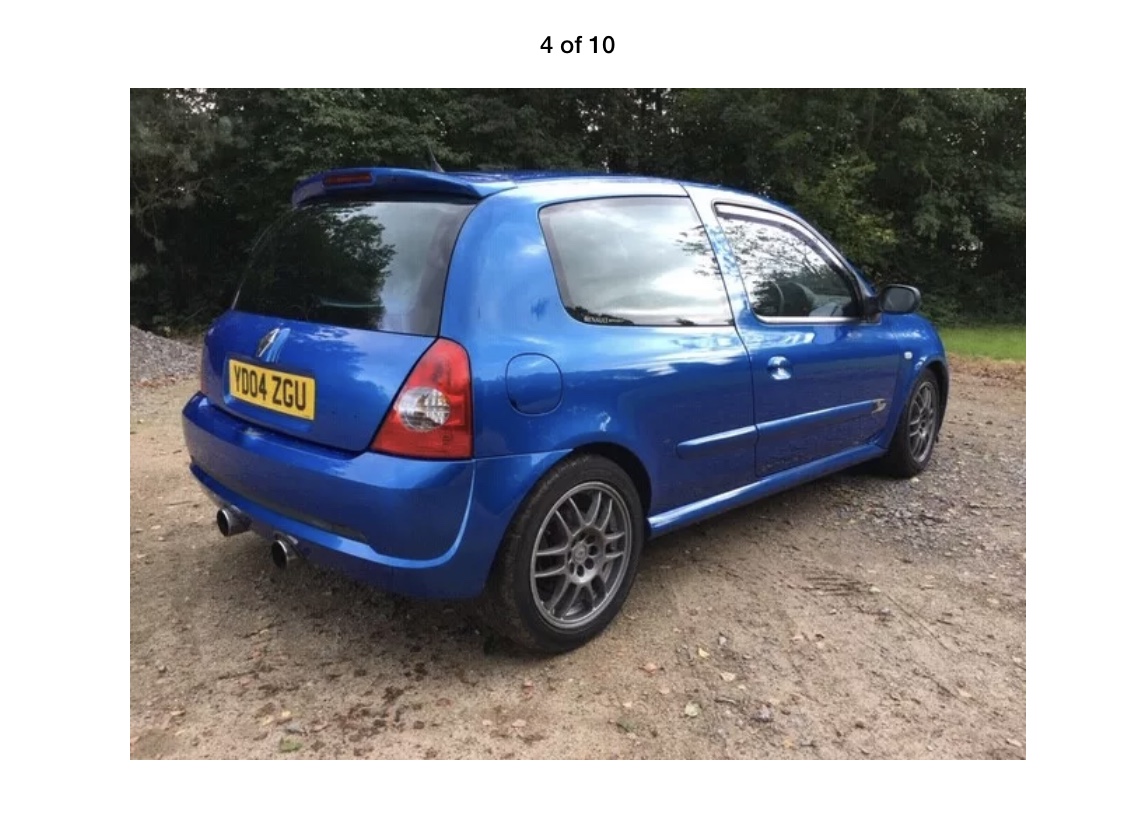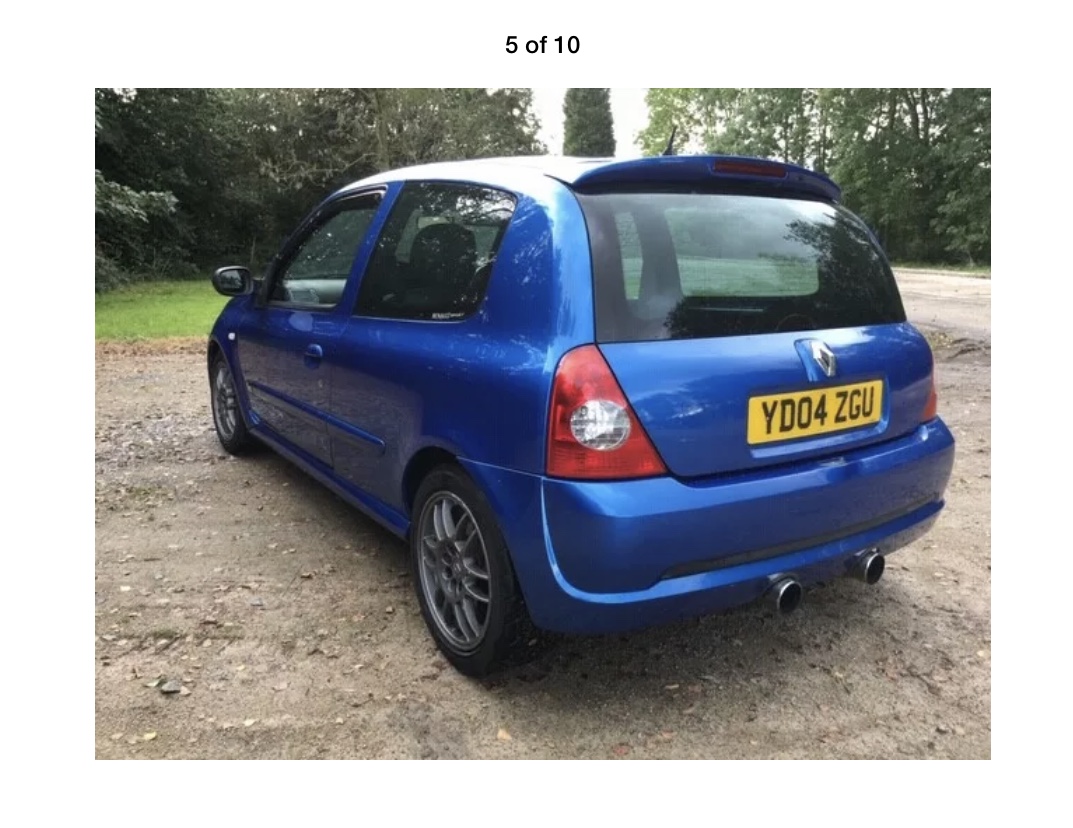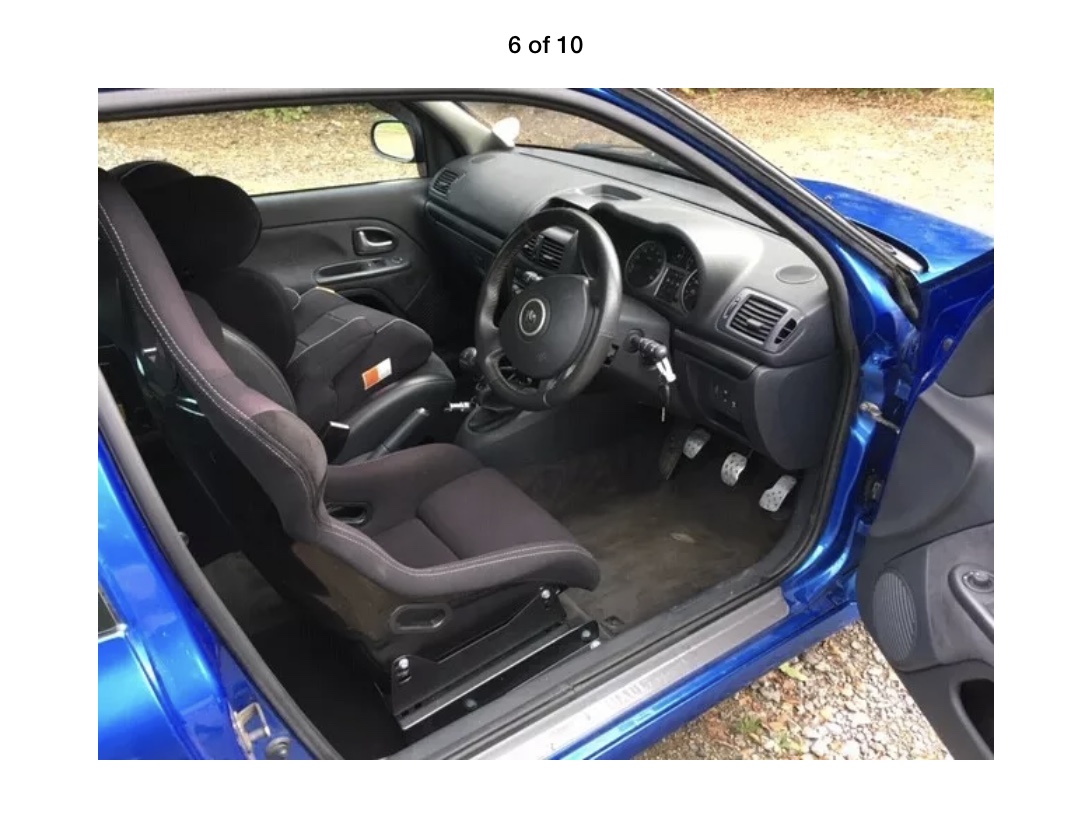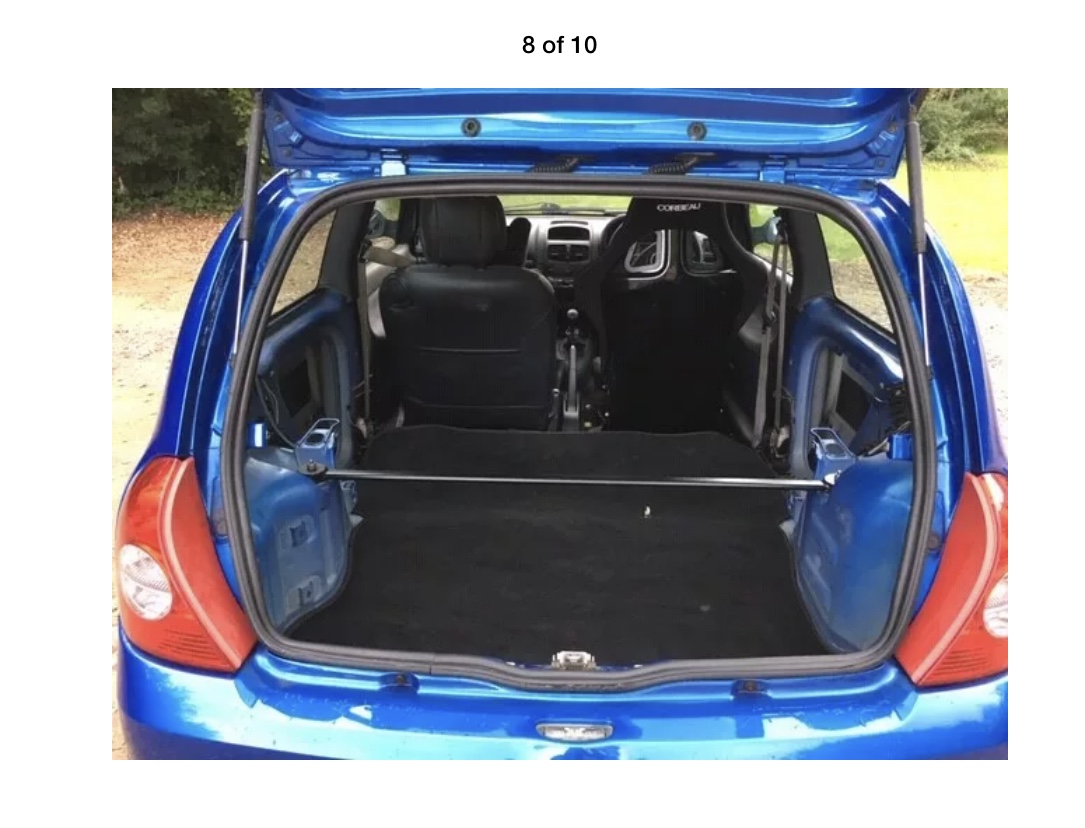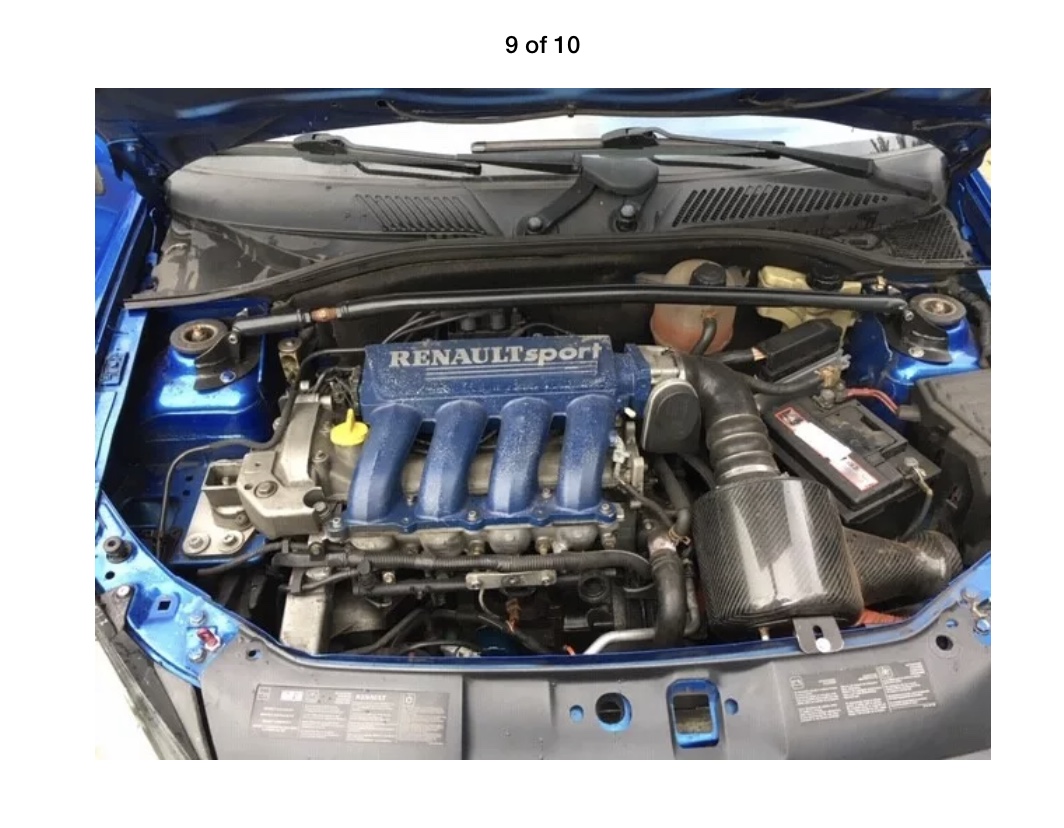 I don't/ didn't have any grand plans to upgrade the car. Just wanted to make sure it was running right, tidy and have some fun with it. First thing was to get it down to a friends garage just to get a professinal, highly recommend them!
Kingswinford Motoring Services, Oak St, Kingswinford DY6 9LT
01384 350360
Thankfully it turned out to be a solid car, lots of effort had been spent that I didn't originally see (polybushing throughout, the underneath had been painted recently and in general it was tidy).
few minor niggles, but nothing major. Mainly for peace of mind Gave it a minor service and all the fluids and oils (inc. gearbox) Fitted new driveshaft, abs ring, steering wheel squib (my fault I broke the squib fitting a OMP steering wheel i got with the car!).
Mechanically seemed sound, so went about tidying it up aesthetically and bring some essence of an original look back.