After making the difficult decision to part with my polo (of 7 years) I decided a Clio sport was the direction I'd be taking.
At 1st I wasn't sure weather I wanted a Ph1 or a Ph2, but thanks to
@Phase1sr
build thread, it was clear a Ph1 was the ONLY way to go.
I was won over by titanium silver, until I discovered the 'exclusive' model in Scarab Green.
I went to view one, and a deposit was left
Say hi to No.76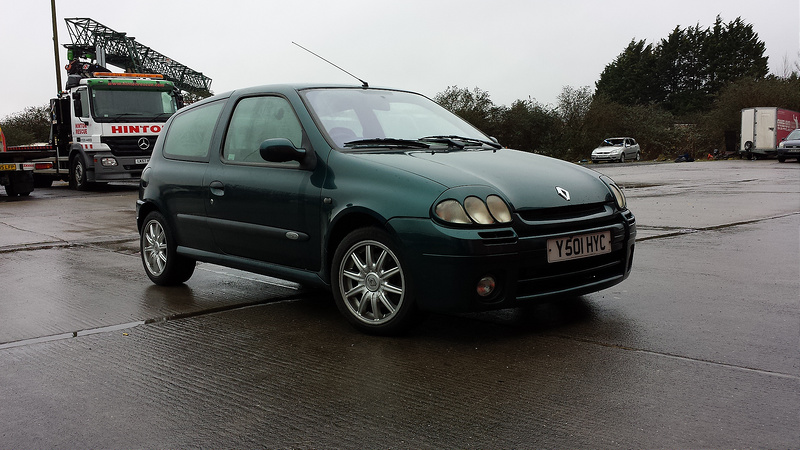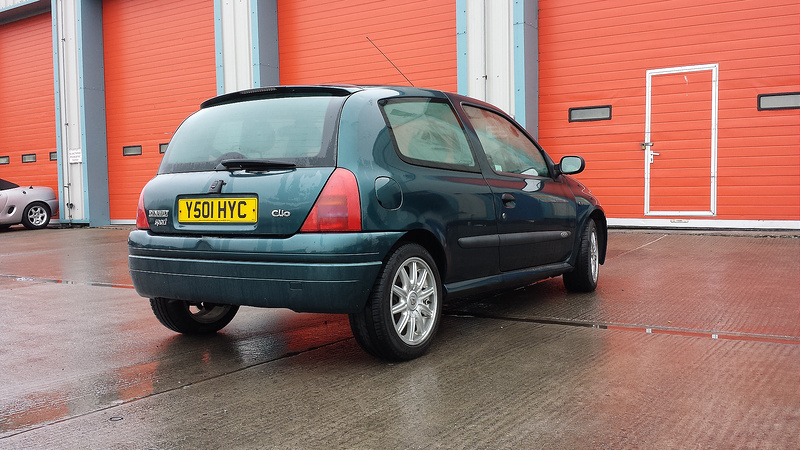 Yes, I know.... the headlight covers. I haven't picked it up yet so give me chance lol!
It's rather clean, only a few stone-chips up front and the odd mark as to be expected for a 14 year old car.
It's on 75K, due a belt in a few thousand but I'm not taking any risks. The garage I'm having it from are giving me a 3 month warranty, the day before that's up is the day this will be in a garage getting the belts done haha.
Obviously, i managed to get several hundred off the asking price for belts. It's coming with a fresh MOT, service and they're fixing a couple of issues we spotted when viewing (exhaust mount, fog lights not working) and today I found out the alternator wasn't working properly so a new alternator too. It's got near brand new tyres also which is always a bonus.
Wheels and interior on these are a little erm, odd? shall we go with? However fear not, collecting F1's on Saturday and I have a Ph2 interior sat in the garage already. I'm not fully convinced on swapping the interior, I feel the leathers may grow on me. But for £51 I couldn't say no.
I say to myself now that I don't want to do a lot to this, but I know for a fact that it'll get out of control and before I know it I'll be fitting cams and ITB's :grinning:
For now I'm thinking:
182 downpipe, decat and exhaust of some description
Matched inlet and aftermarket intake
Springs and shocks (seems these cooksport springs and cup shocks are a popular one)
Rear ARB and polybushes wherever required, touch of bracing too maybe
Uprated discs and pads
Steering wheel retrim is 100% needed
Few other subtle changes too, I'm one for all the little touches.
Shall update tomorrow once I've collected it, on weather or not it made it home in one piece.