So after months of scrolling through ebay for sale ads I finally bit the bullet and purchased a BG 182. Having owned my 1.2 and making it somewhat into a sport replica over the past year I'm glad to finally own a real sport! I will be keeping my 1.2 until January when my insurance renewal comes round so for now this will be my little project.
The car was advertised on ebay with a 99p start with no reserve and free mainland delivery. Ending at 3:40pm on a Tuesday led me to putting a cheeky bid in and winning it fairly cheaply! Having not seen the car before it was a risk, but one i'm glad I took.
It's a BG 182 with 120k miles, lots of history, KTR Induction, Polybushed dogbone, KTR engine mounts/gearbox mount, toyosports catback exhaust, decat, polybushed dogbone mount and best of all, in-built satnav! It's a little bit dated, but looks awesome and having 1 of only 10 in this colour in the UK with it installed makes it even better! It's a car I hope to keep for a long time so this factory sat nav can only add to the value.
A couple of bad parts of the car... There's a small scuff on the front bumper and the bonnet has a bubbling edge and a few dints where someone has pressed too hard when shutting it. Easy fixes really!
Anyway, a few pictures from the advert...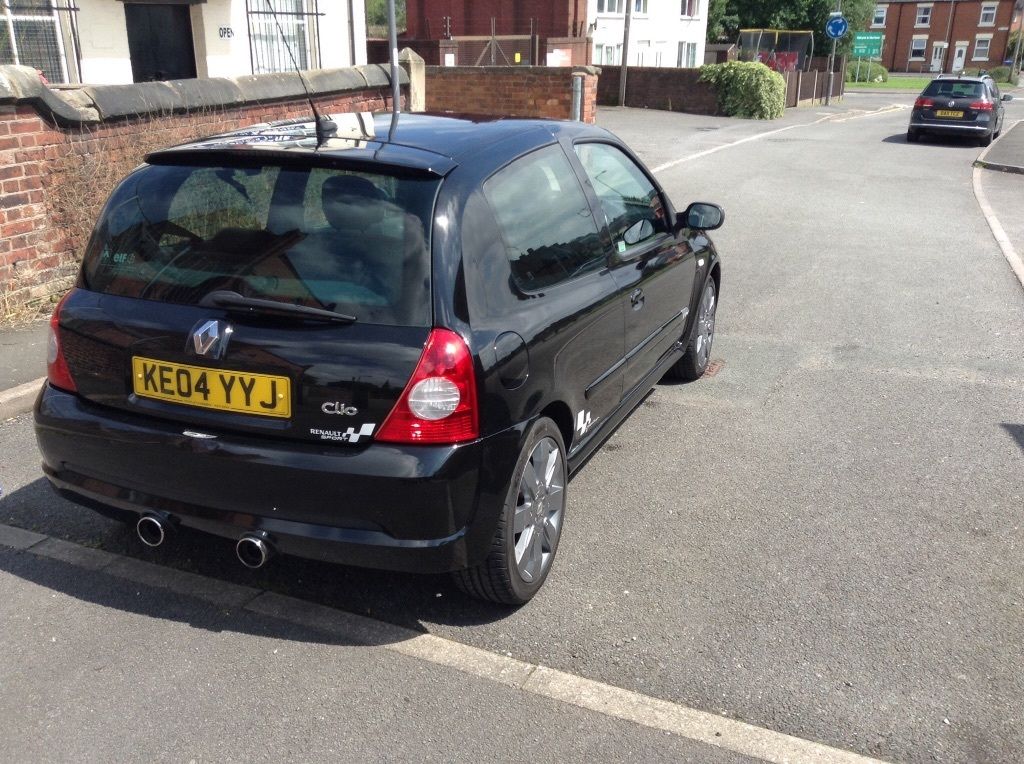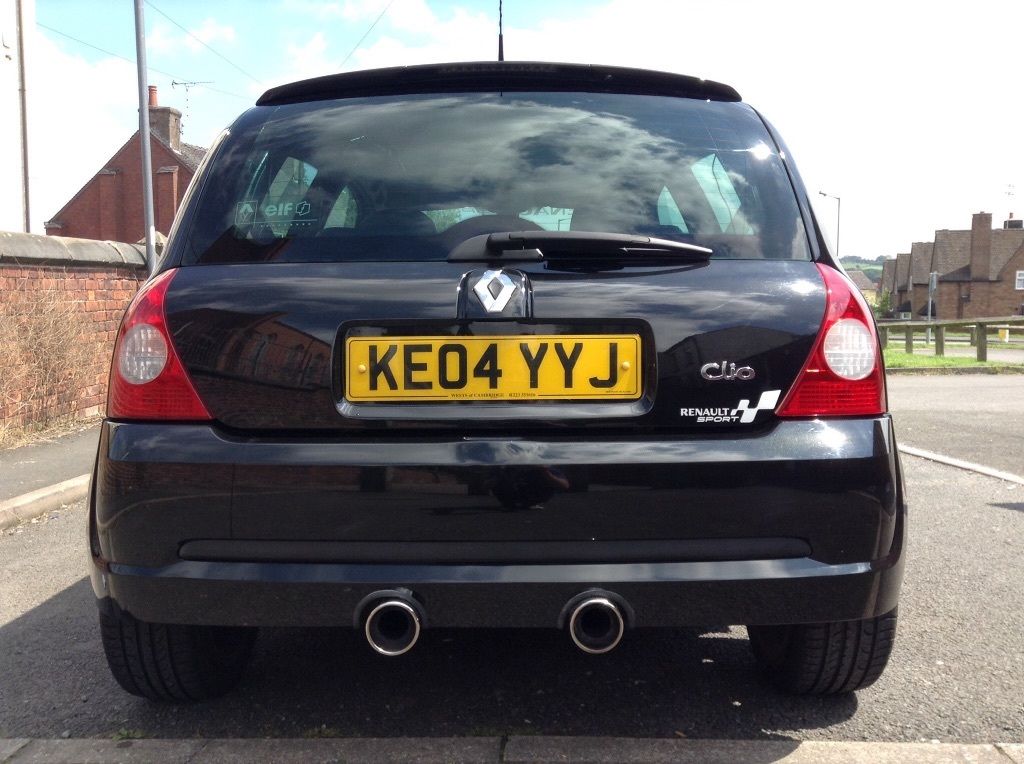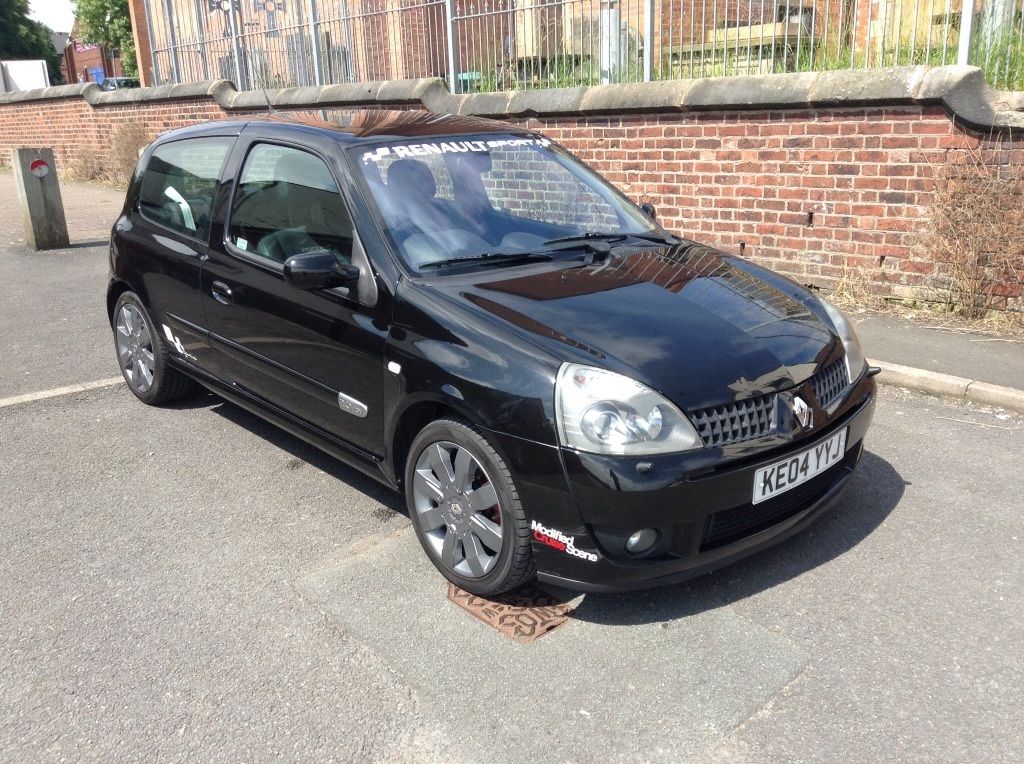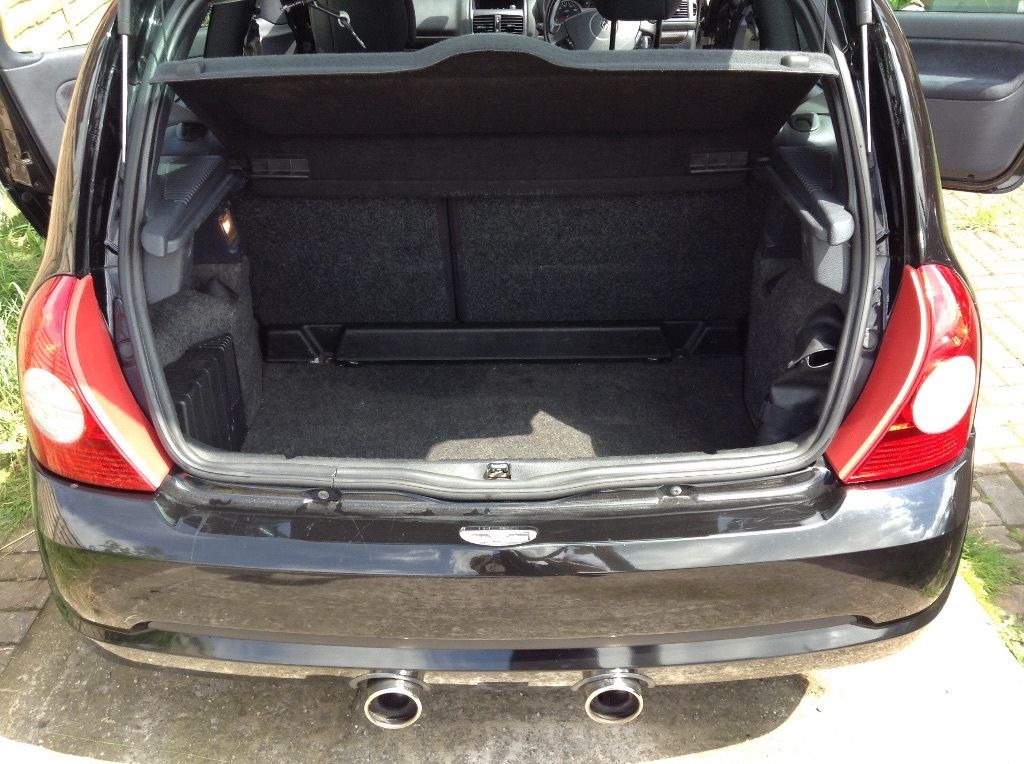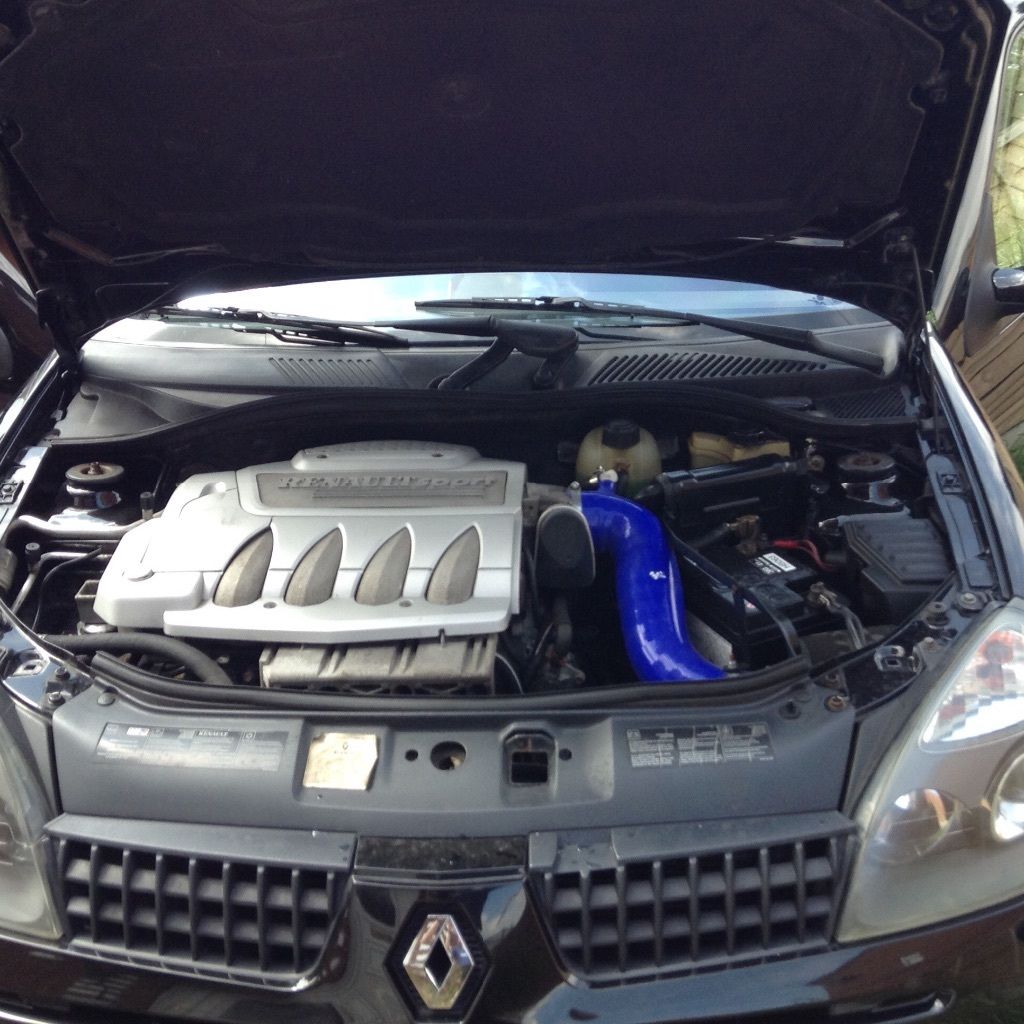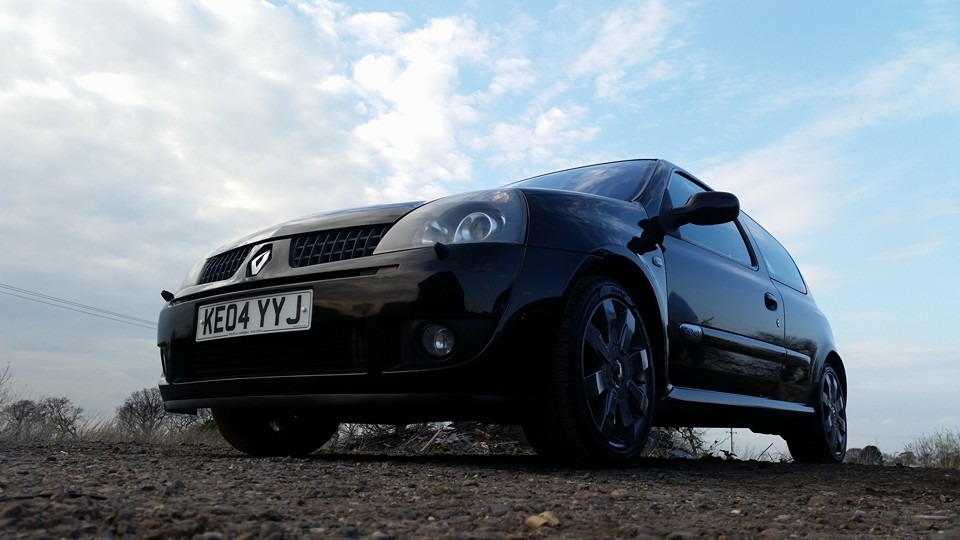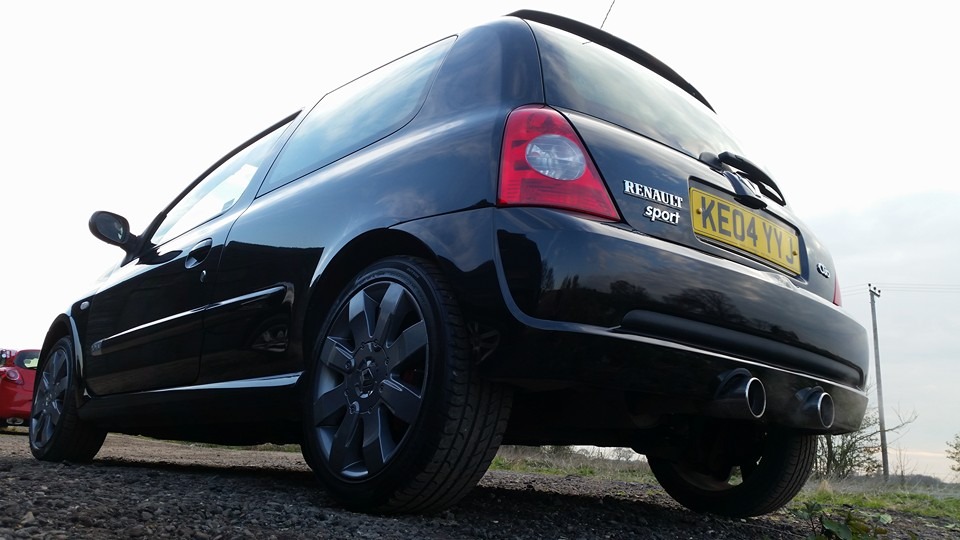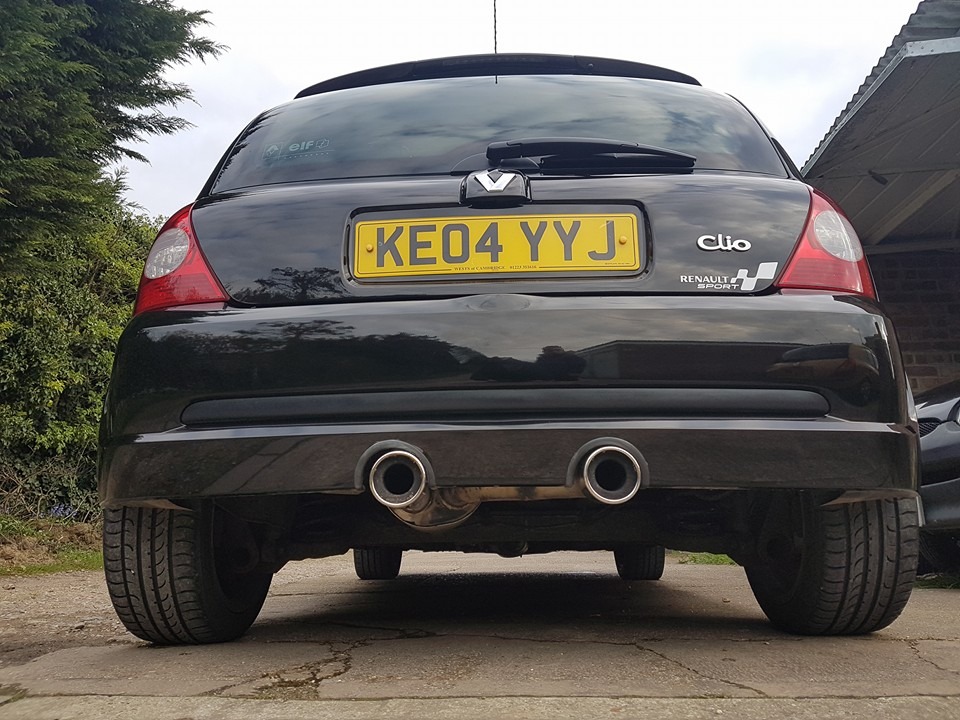 Having trawled through the history it's clearly been looked after during its life, with evidence of belts being done in around 4 years ago IIRC. There is a receipt from Paul Temperton at renparts for dephaser pully and aux belt from 2014 but unfortunately no history in regards to them being replaced! I managed to find details from a PO and added them on facebook. He sent me more pictures from his ownership and told me how when he had the car it had receipts for belts being done in 2014 however I dont have this now!
First thing to go were the horrible stickers on the windscreen, the "modified cruise scene" and the rear renaultsport sticker. I'm still in two minds about the clio cup ones on the rear quarters but they will probably go when I get some RS-182 stickers made up for the skirts.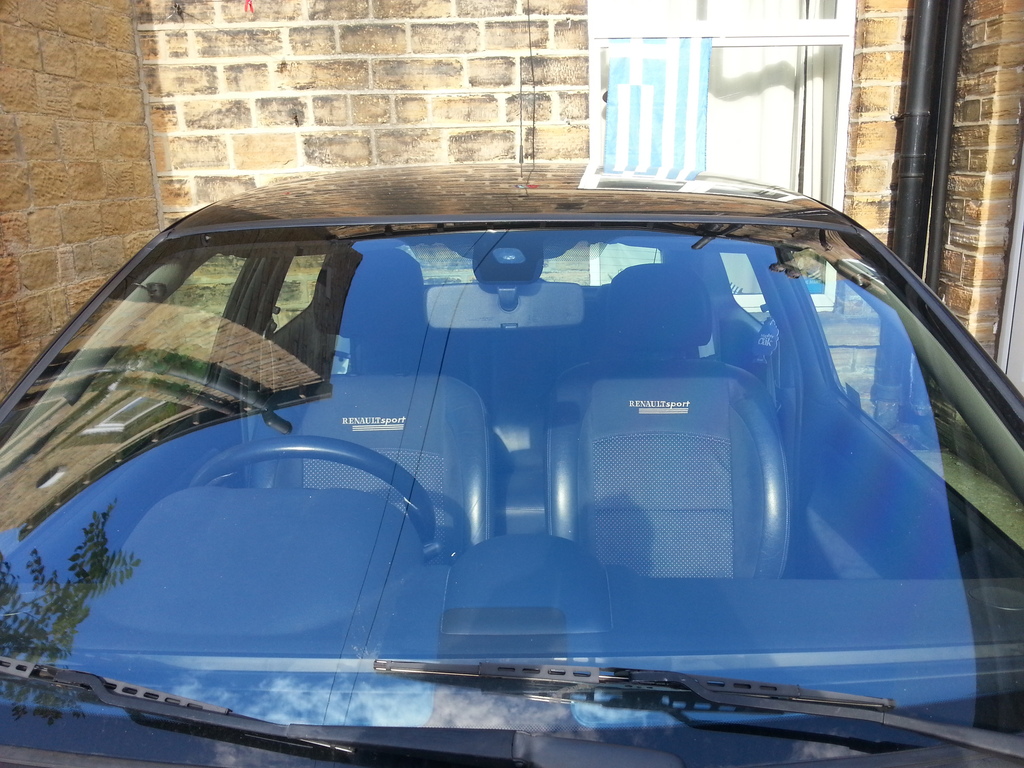 Although the scuff is more visible now, people aren't drawn to it as much!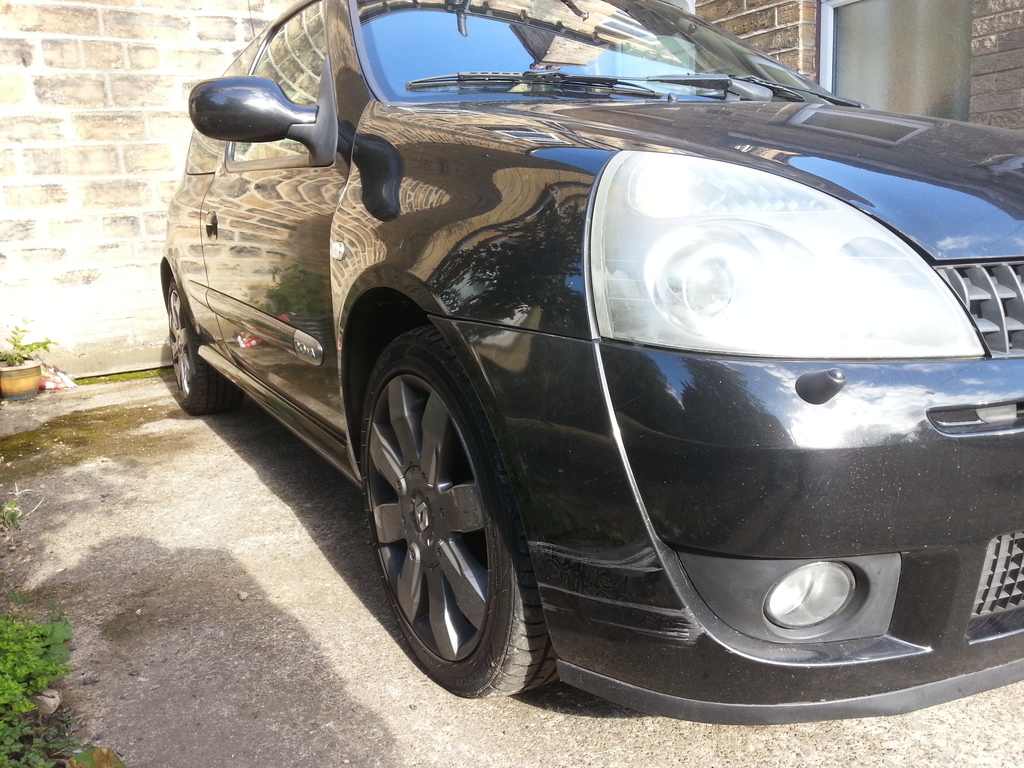 Much better.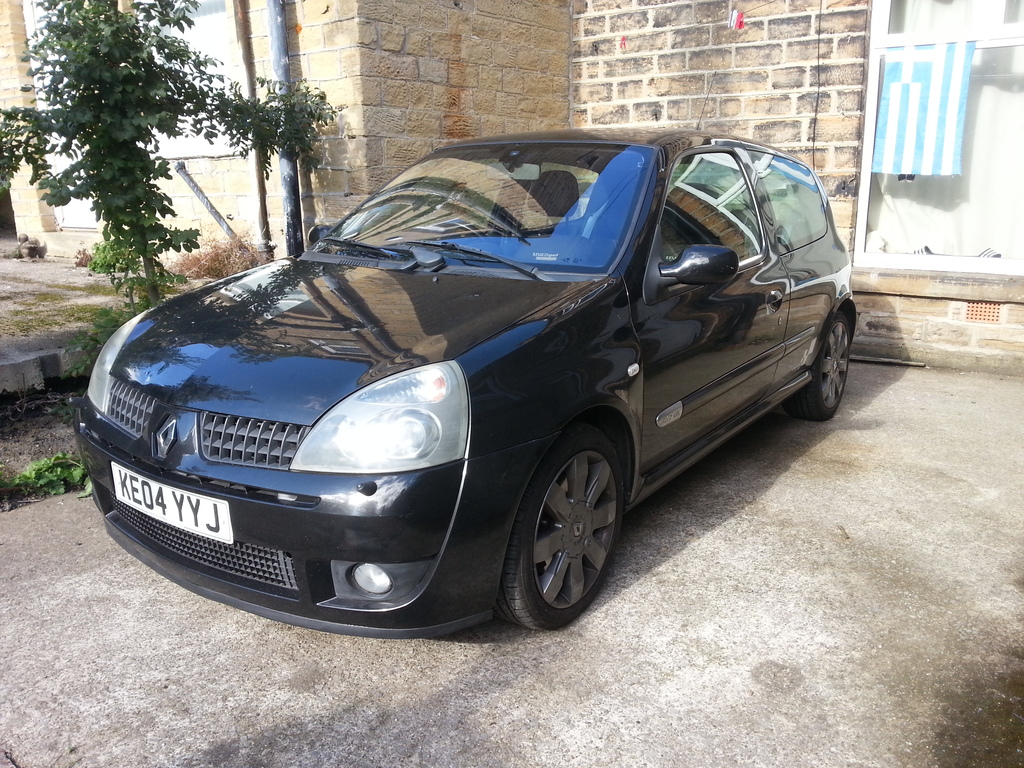 Yesterday I gave the car it's first clean and polish (Nothing fancy, looking to buy some king of gloss/ black hole sometime soon).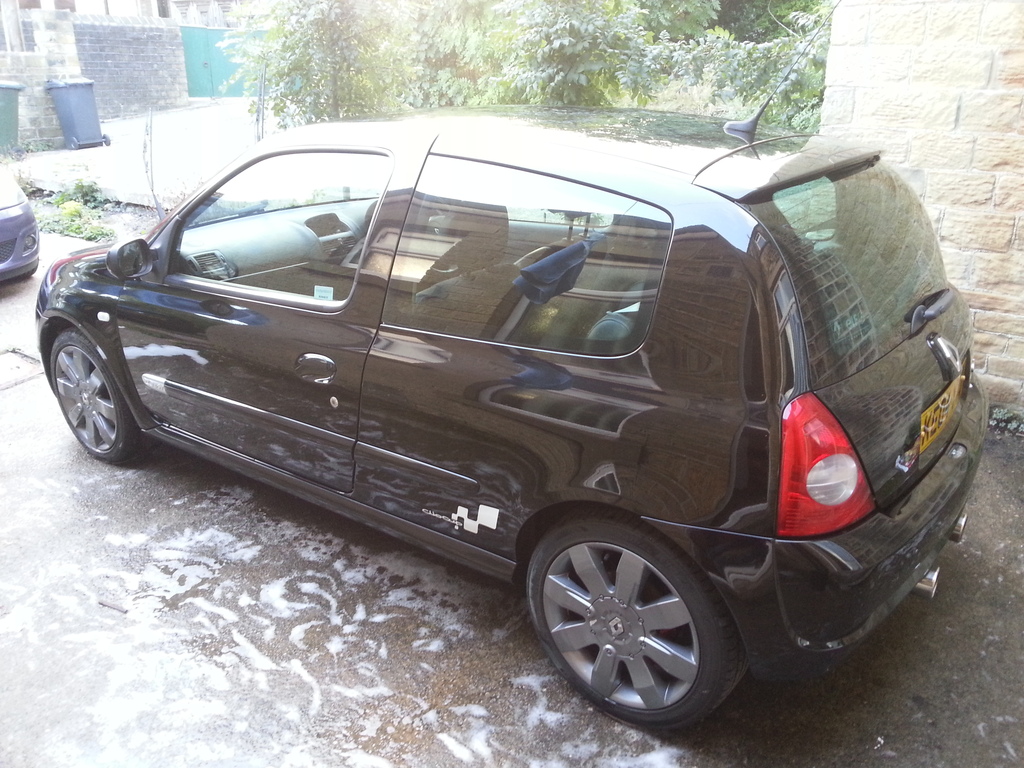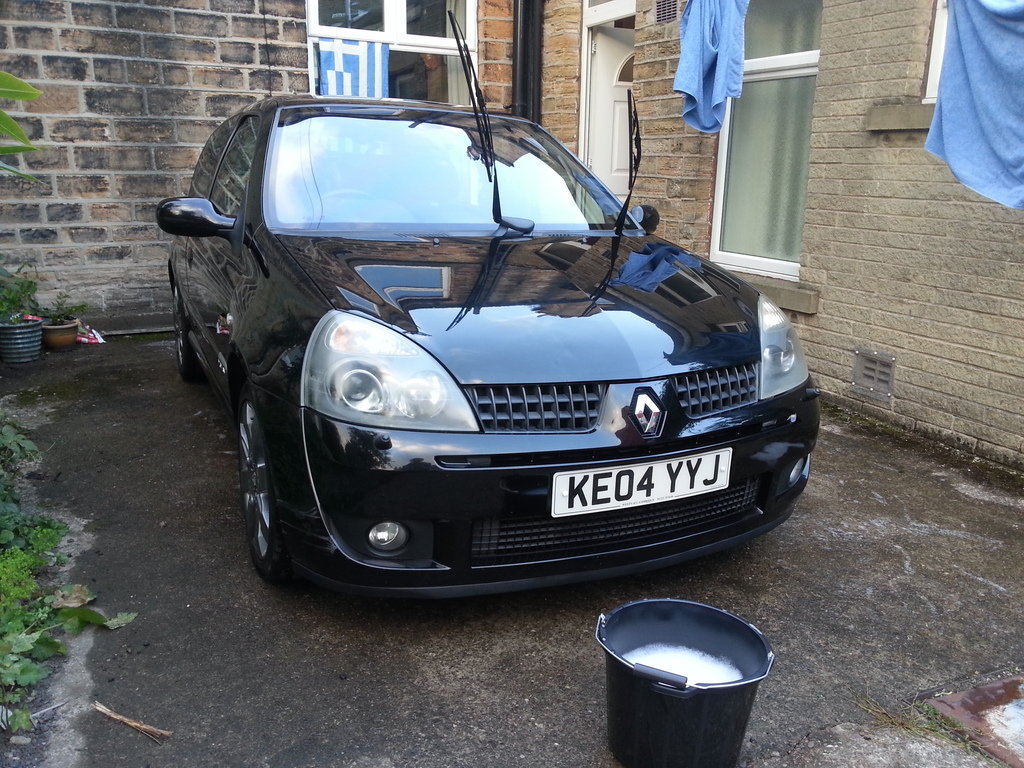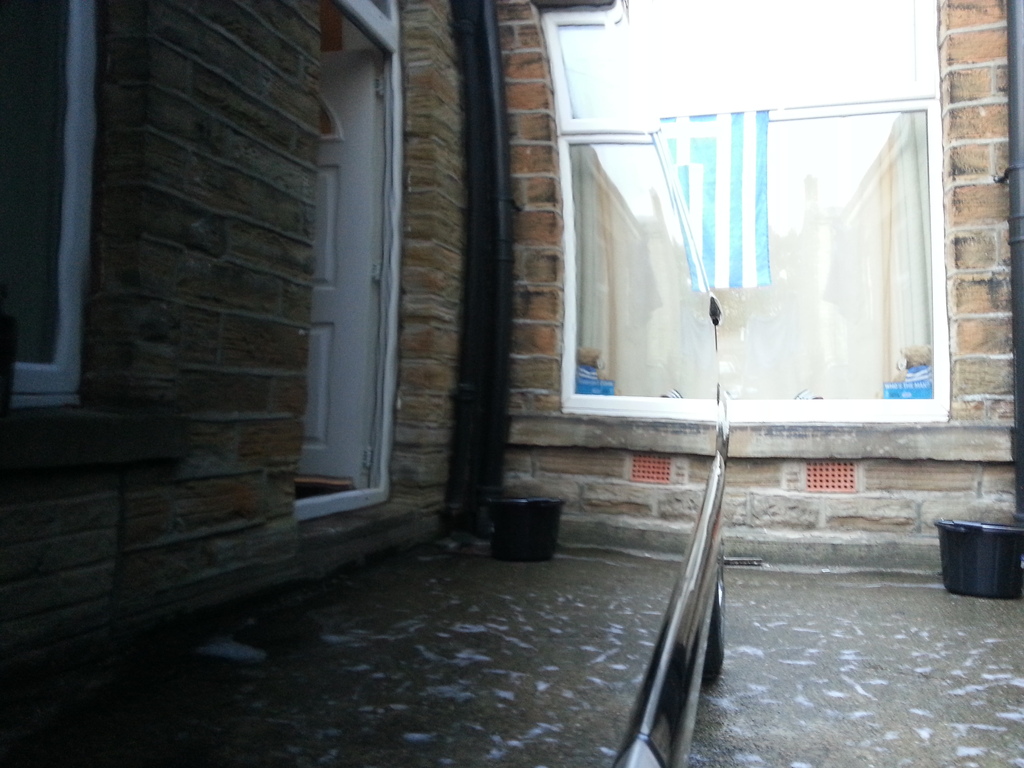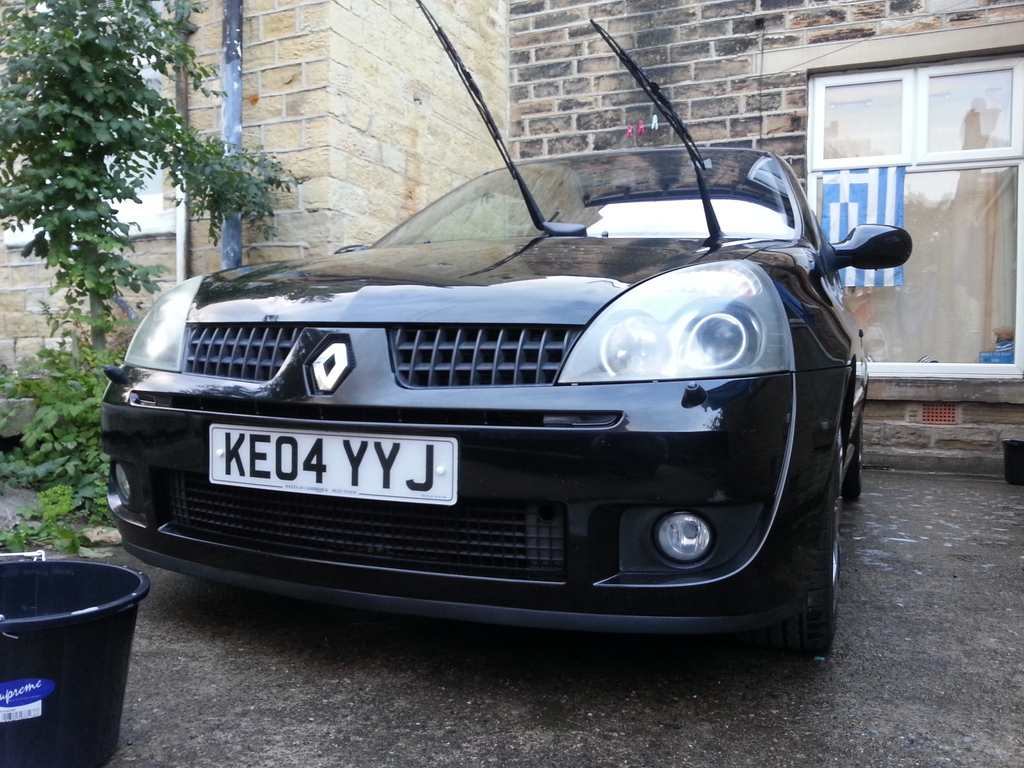 Fairly tidy alloys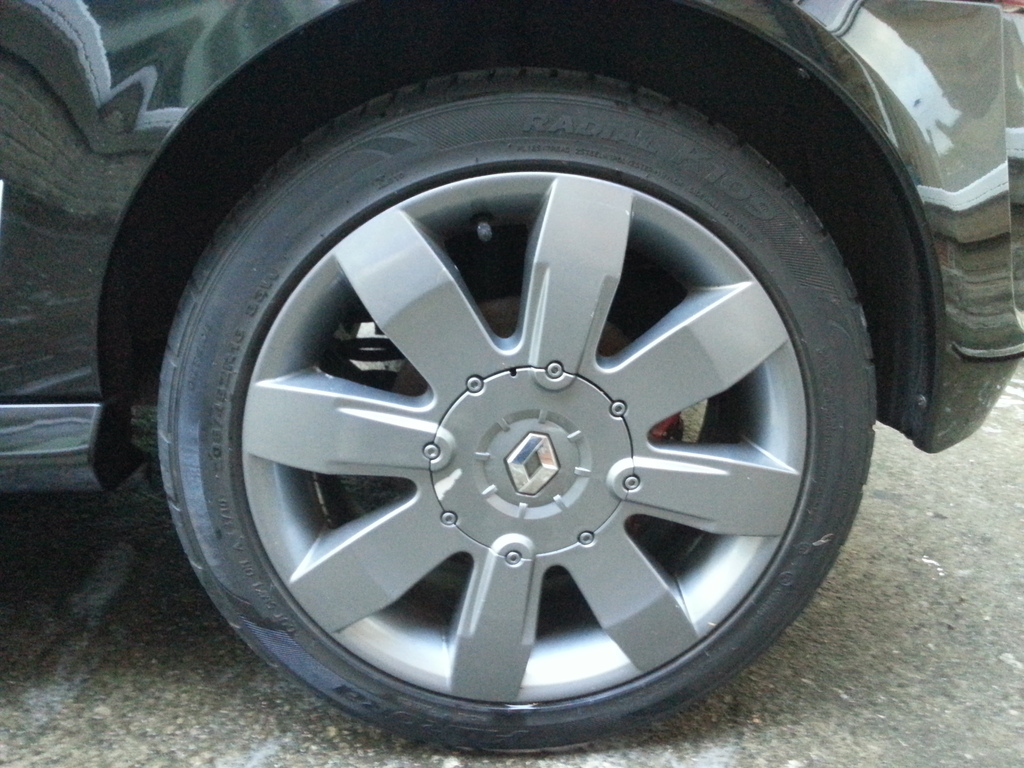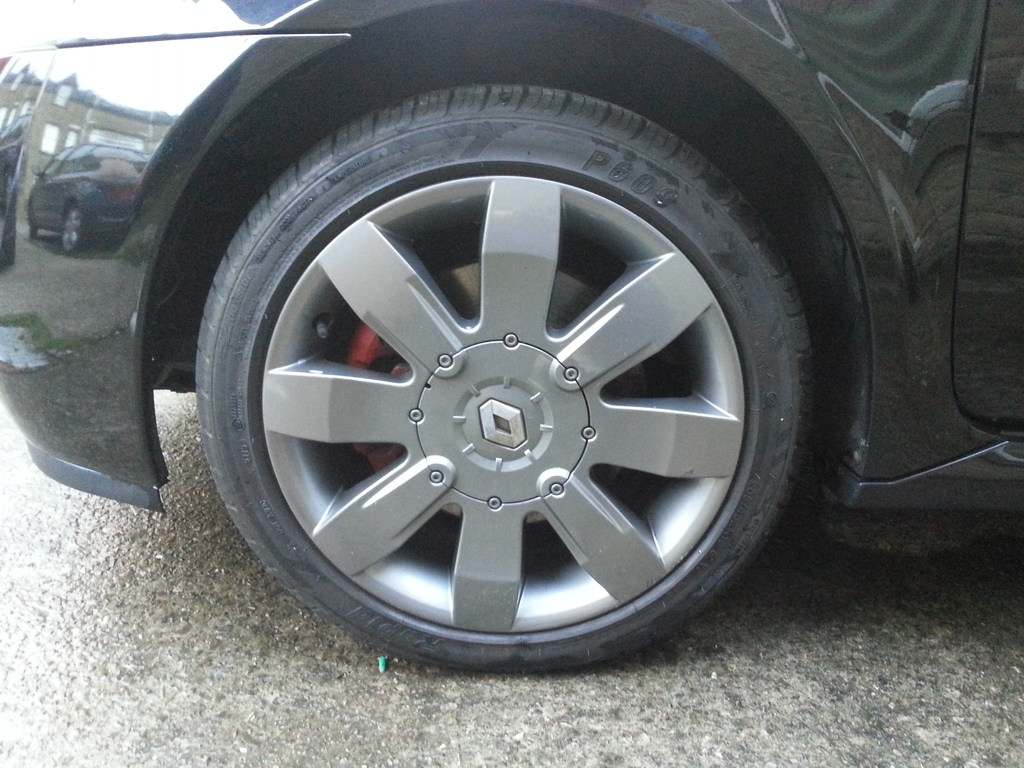 Another picture I took today of the car in sunlight.
First task was to give my seatbelts a bit of a clean as they were dire.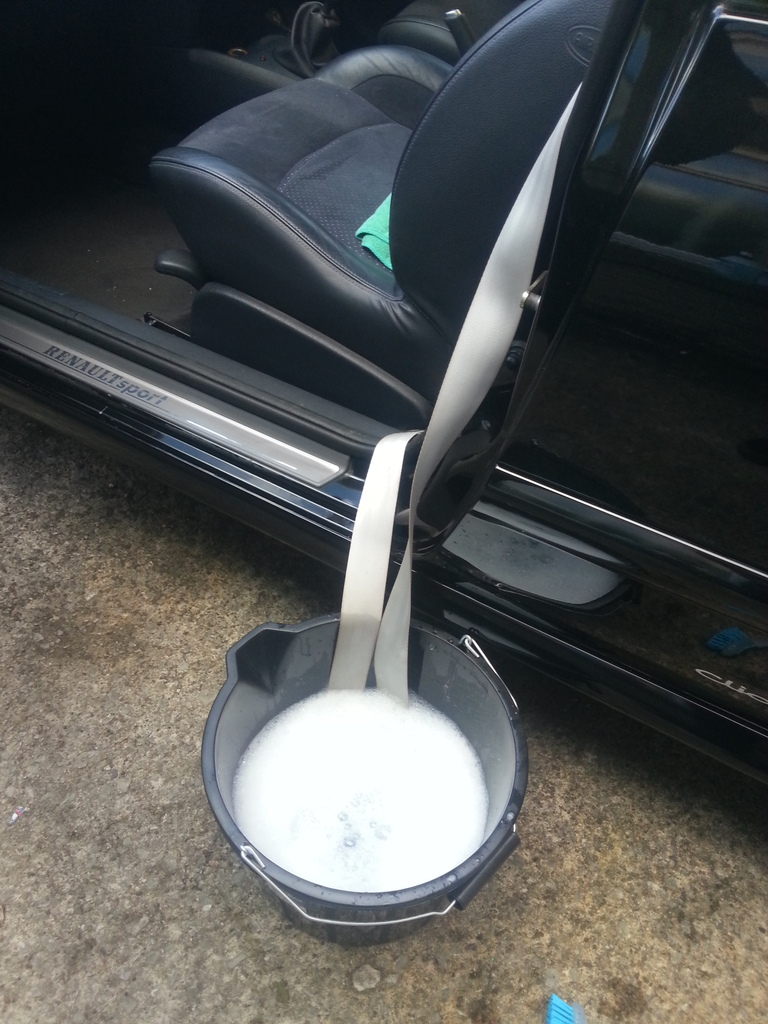 A washing tablet, fairy liquid and a scrubbing brush got us here. (About the only thing demon shine is good for... holding belts off the ground!)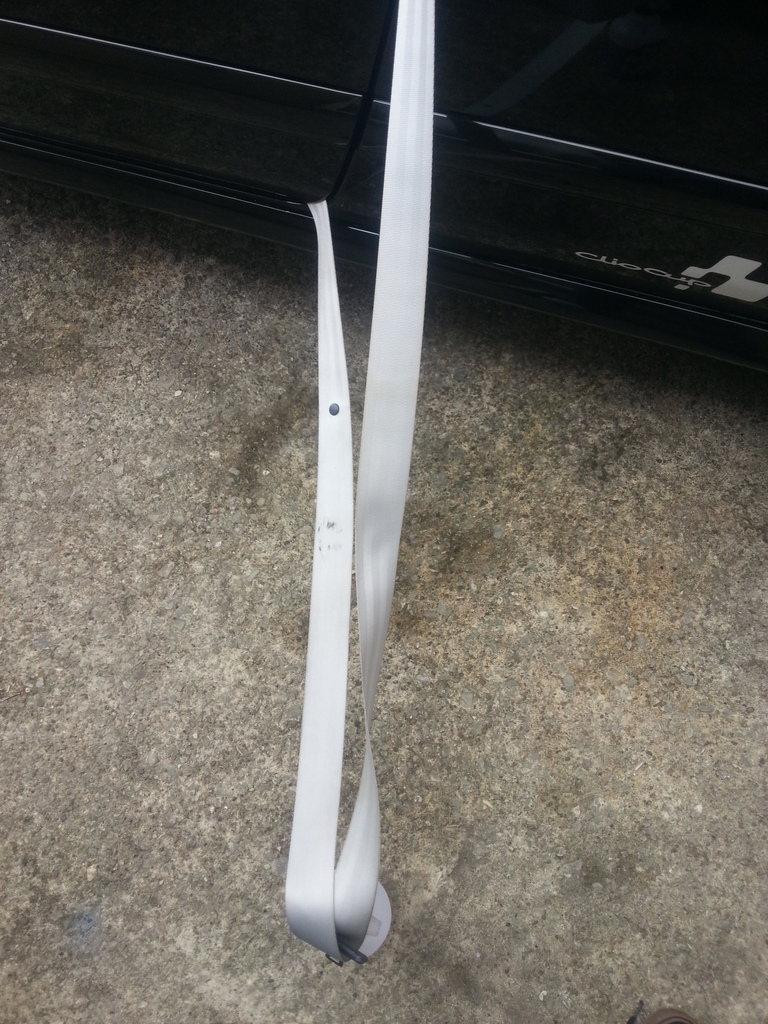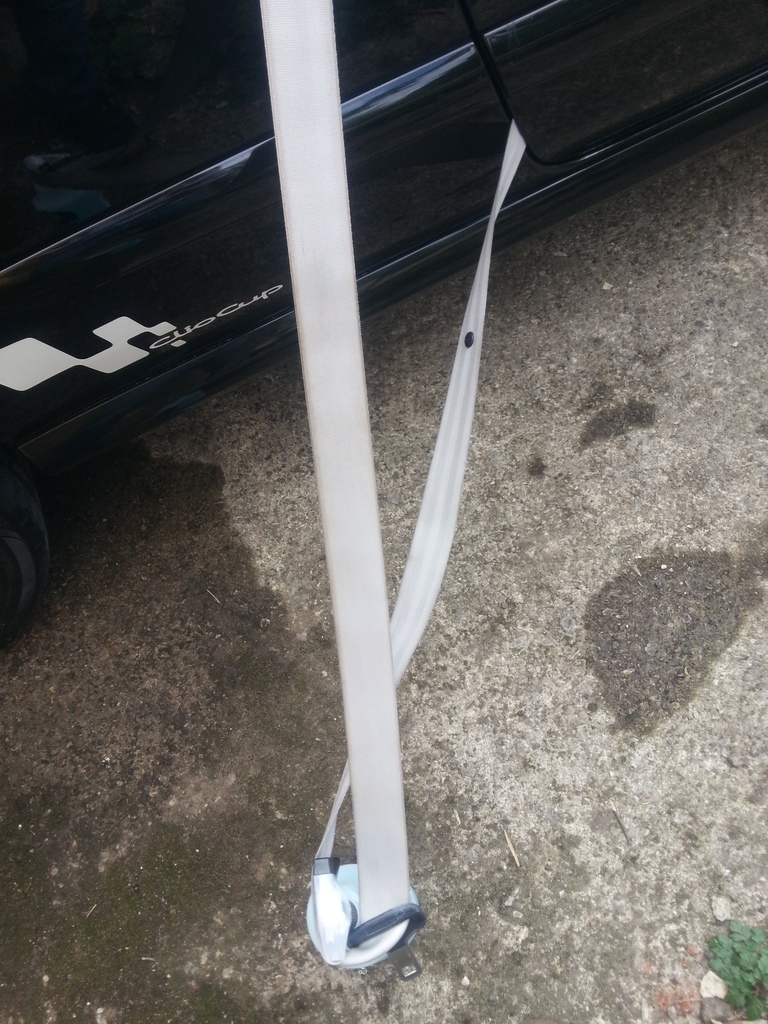 They need pressure washing or some vanish ideally but they'll do for now.
Next job was cleaning up the boot carpet as it had some stains..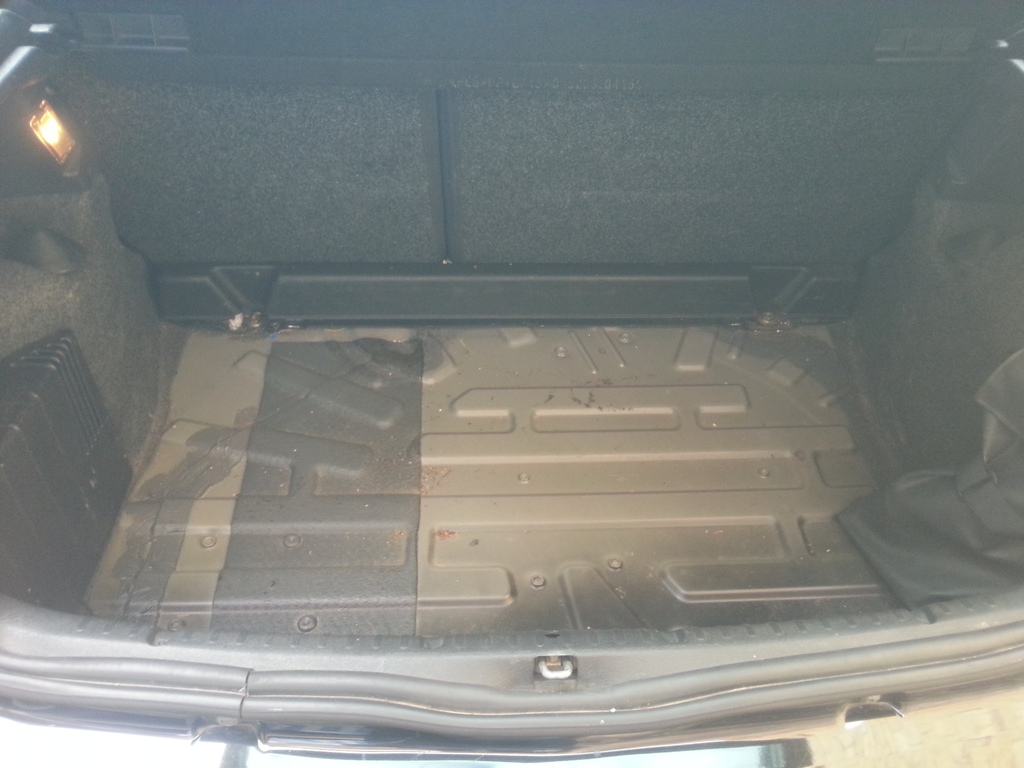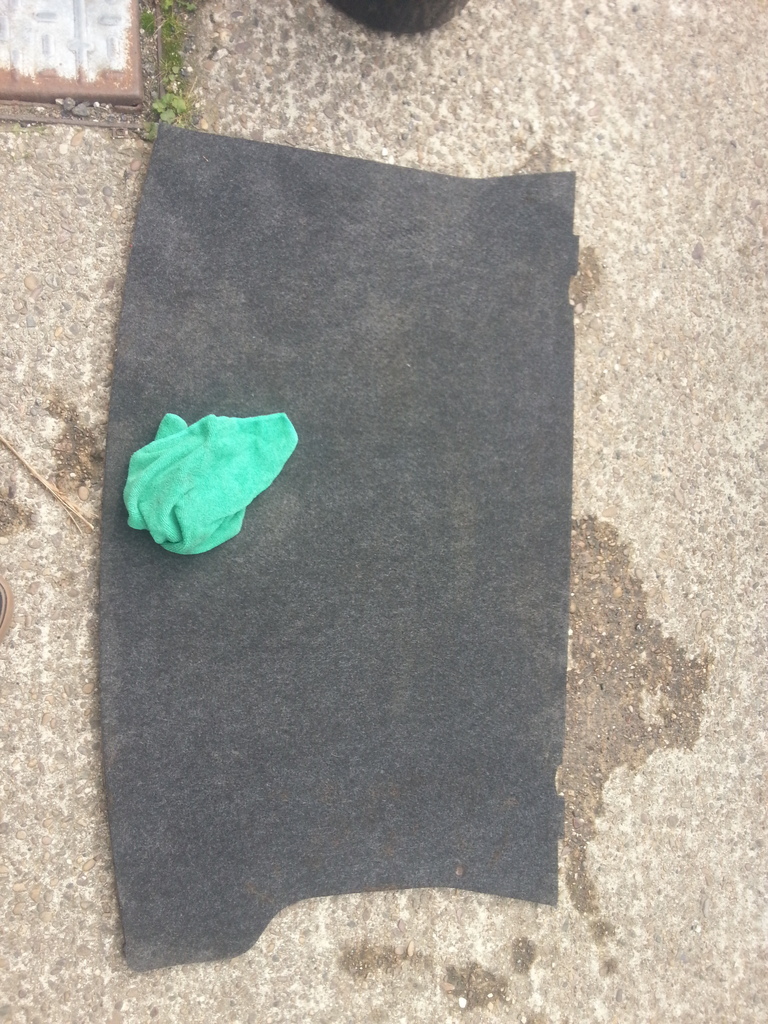 I also bought some fresh plates and they came today! You just have to go for 520 x 85 and the service from proplates was incredible. Ordered Monday came Wednesday! Only £21 delivered for both front and rear.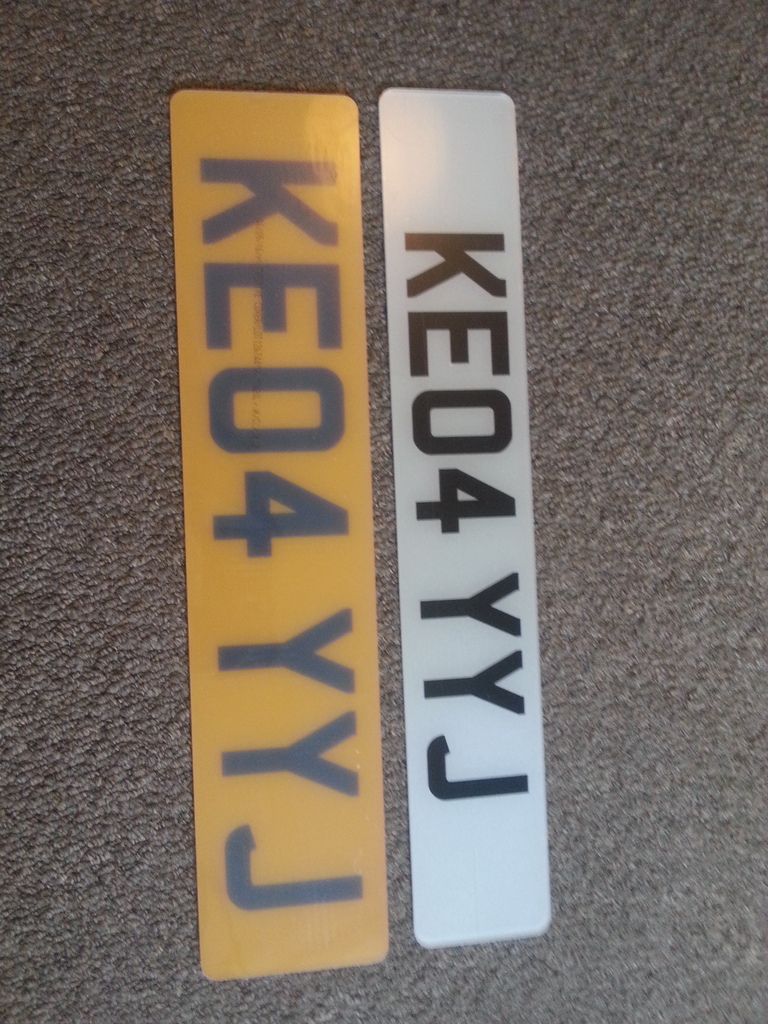 Old plates off.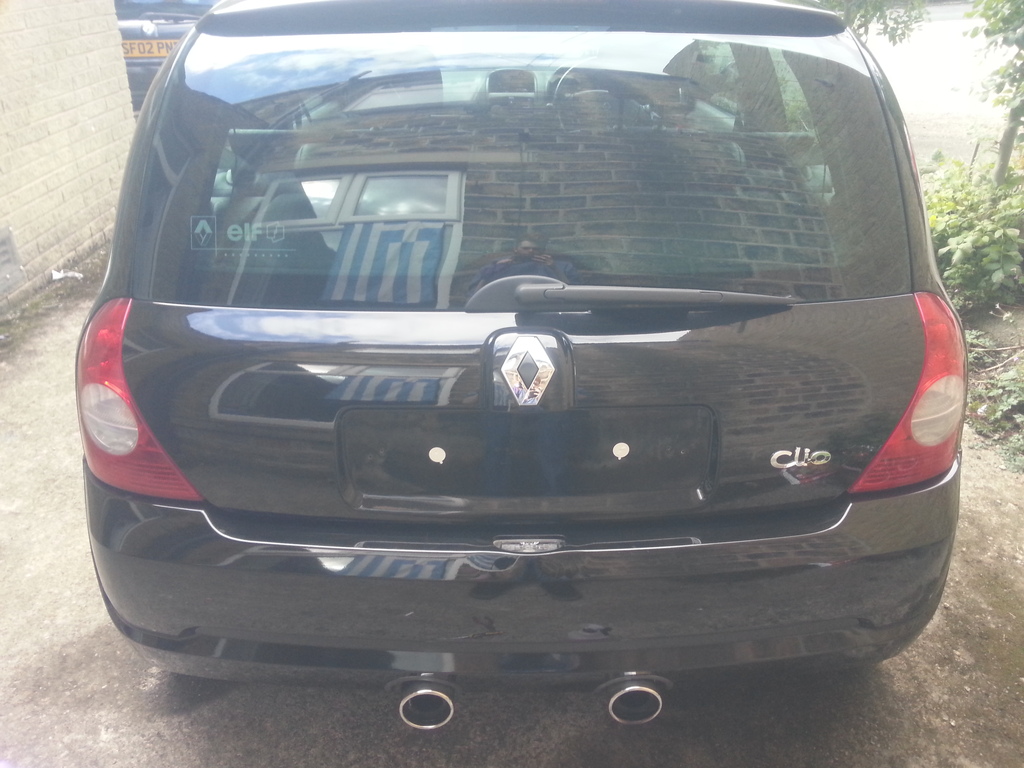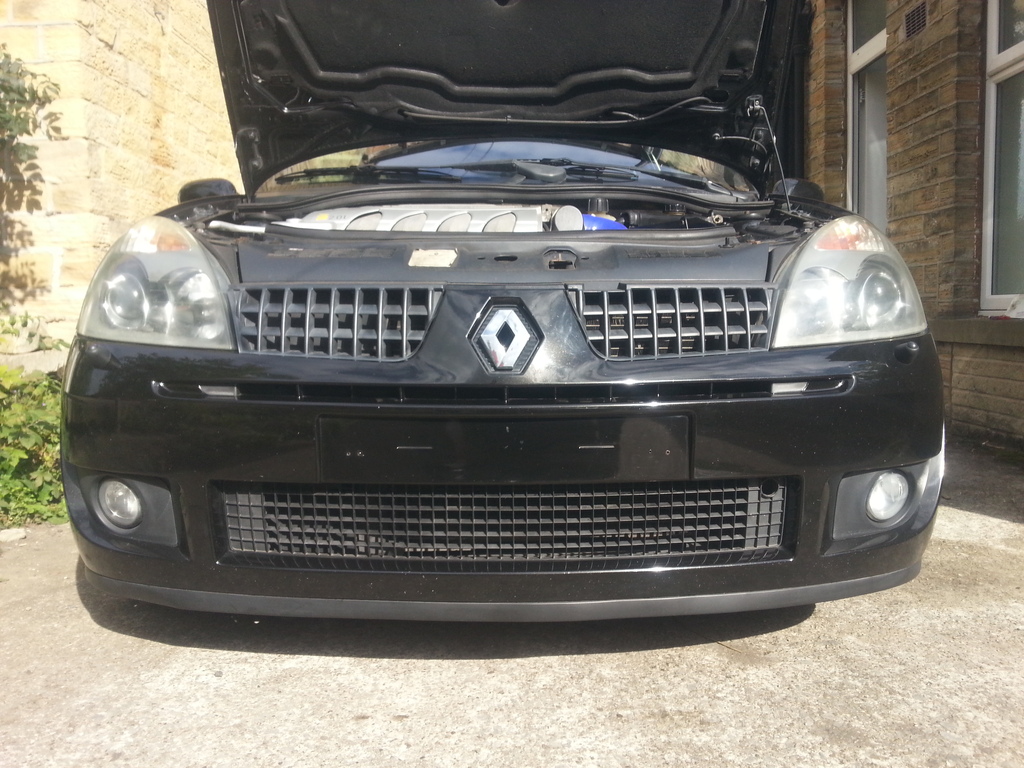 New plates on.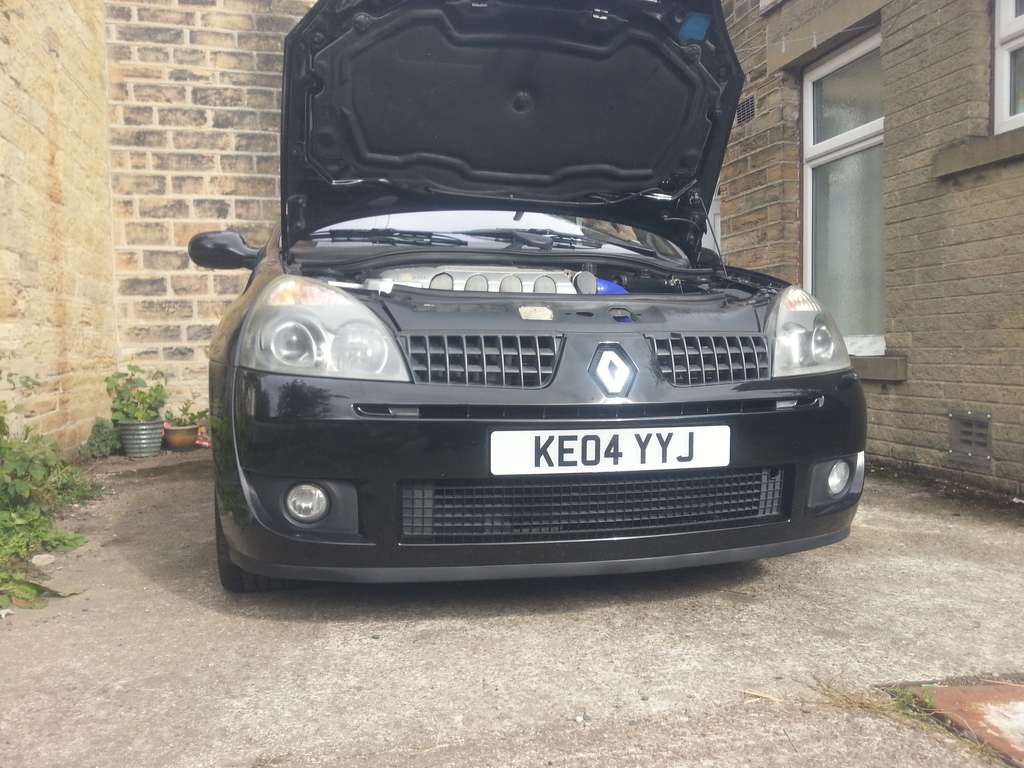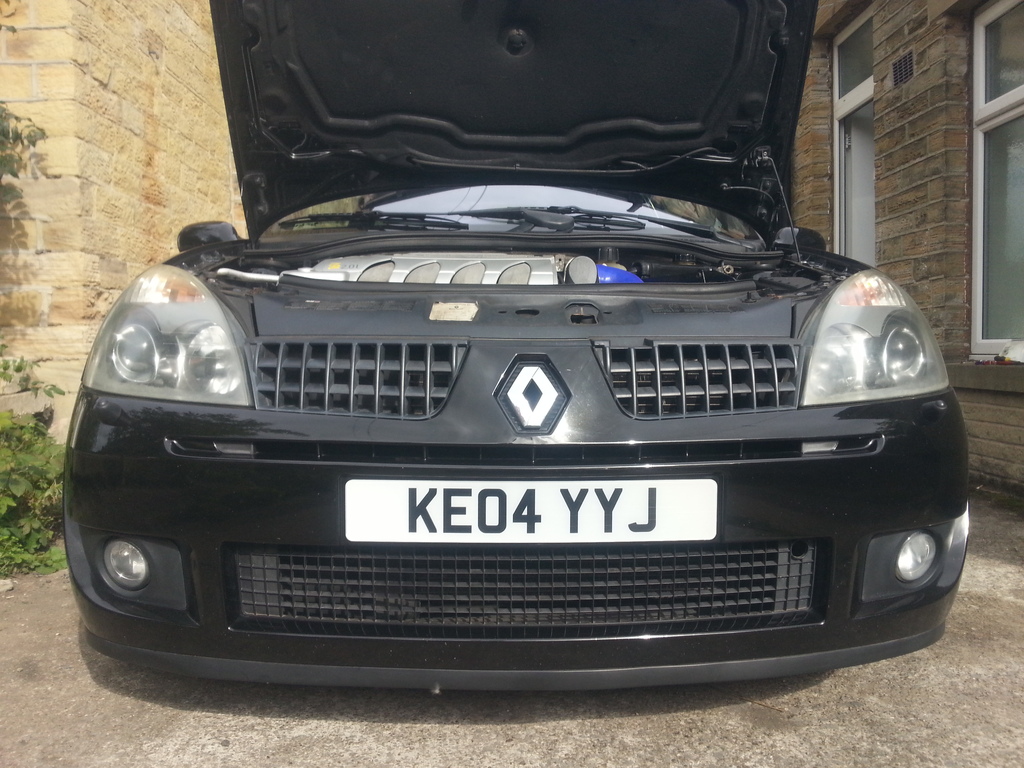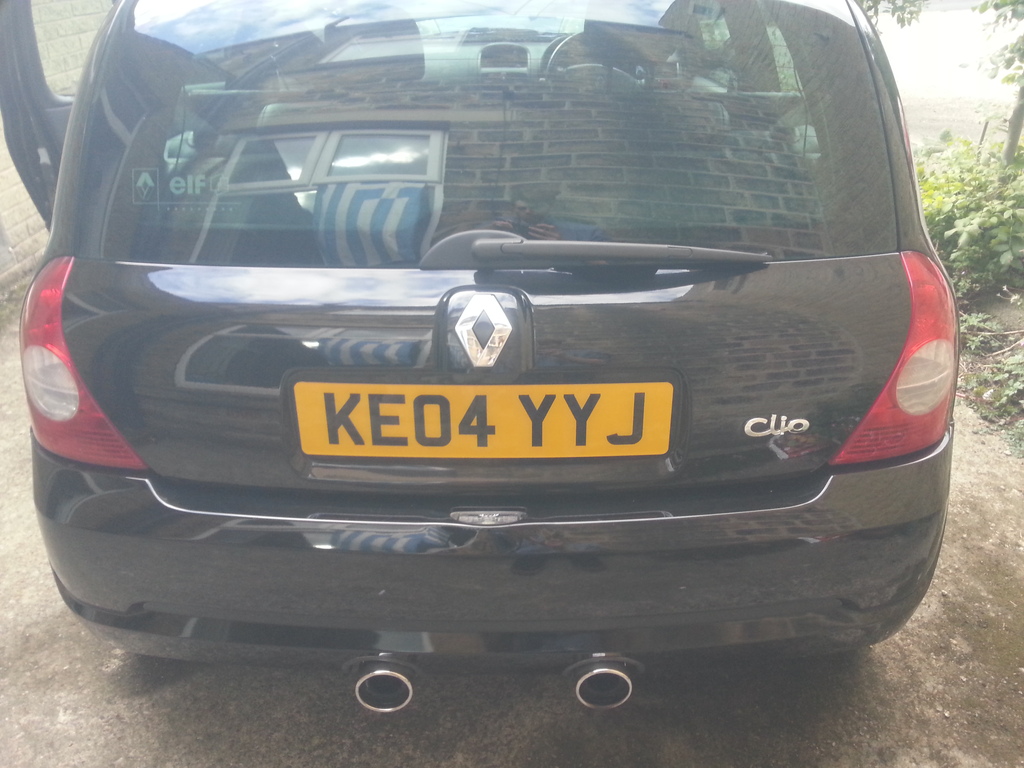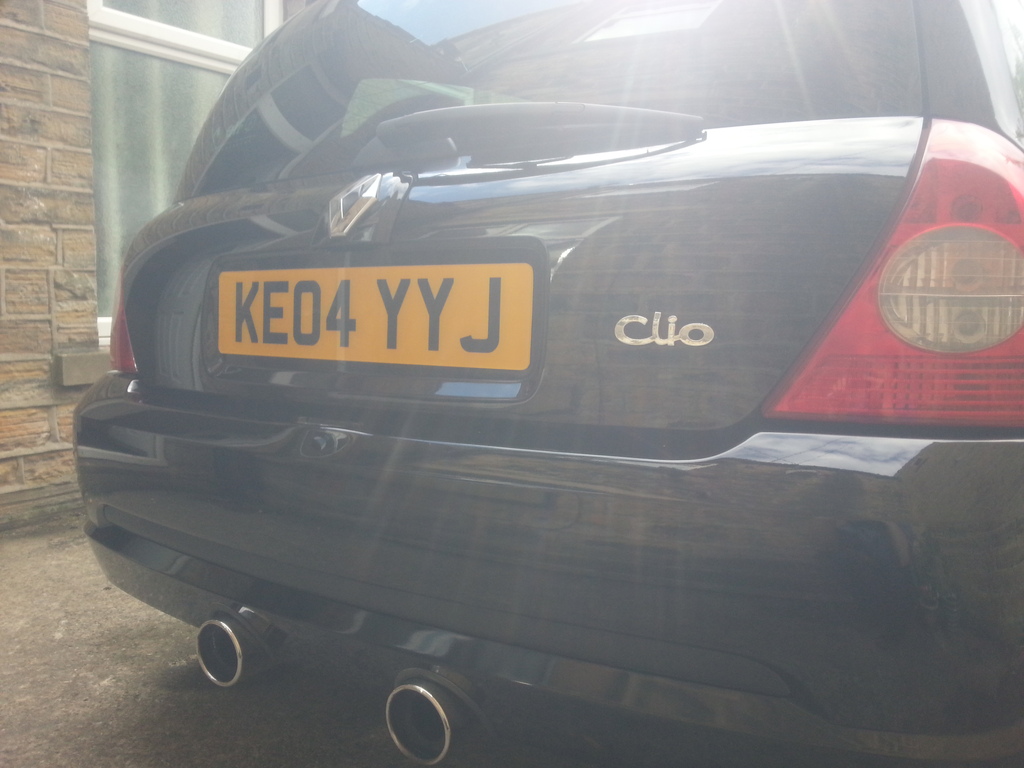 IMO new plates should always be the first thing done as they just transform a car! Hate seeing modified cars with dirty old number plates as it just ruins them.
As the car runs satnav I took out the radio to see whether I could run a connects 2 system for auxillary as they're linked and a new headunit would stop the satnav from working so i'm led to believe.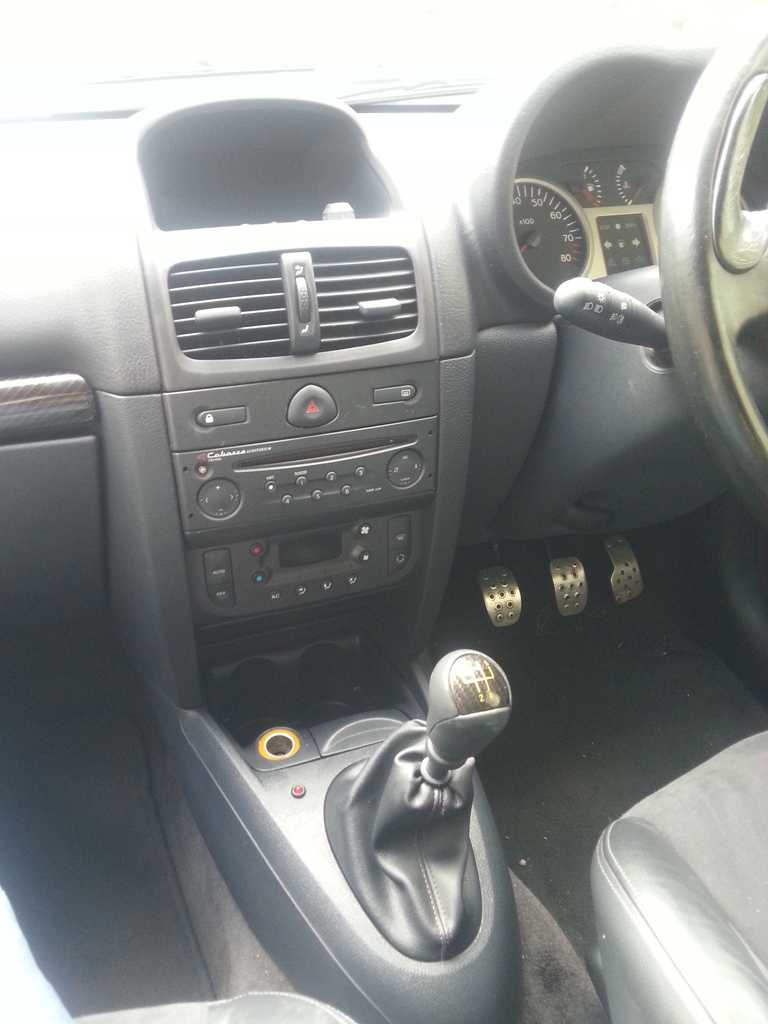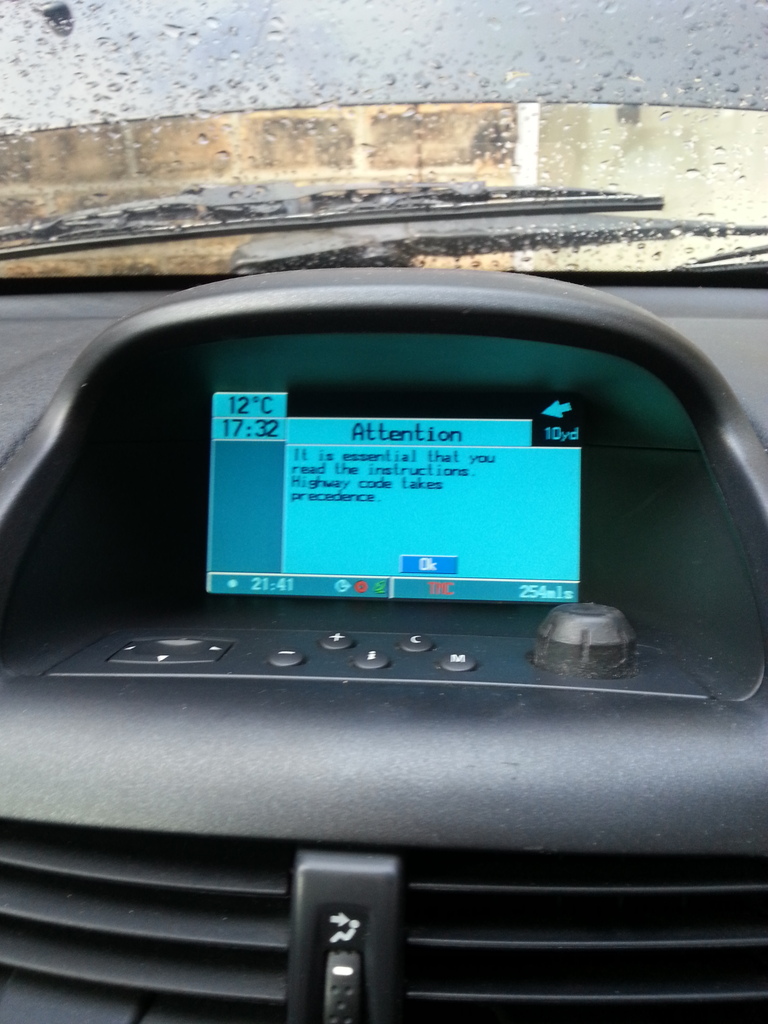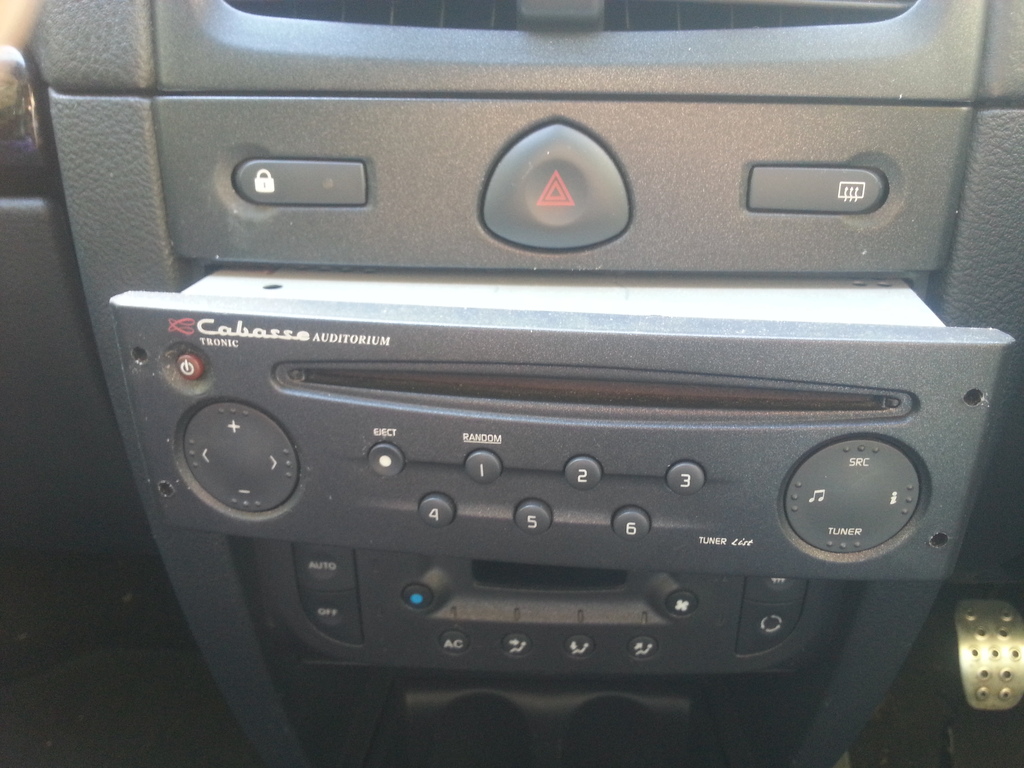 A yellow and blue connector are removed in this photo (Yellow sat nav, blue cd changer) so I dont think there is a way to use connects to unfortunately. Unless I splice into the cabling?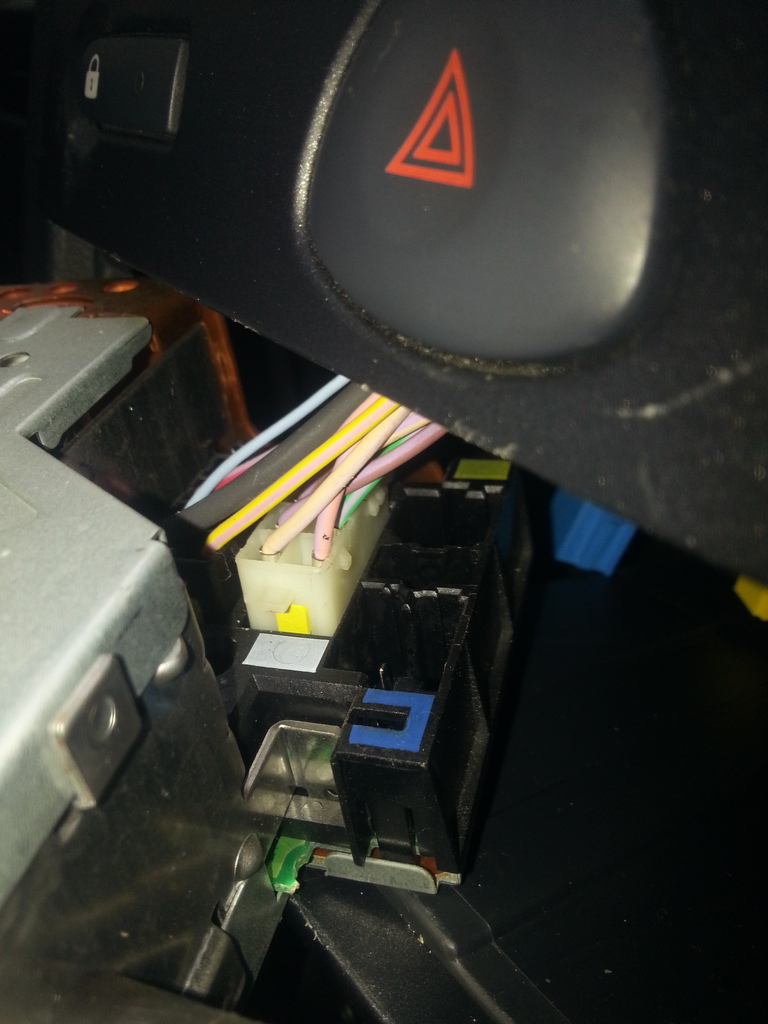 Moving on, I also bought some new xenon LED sidelights. Fitting was a ballache with the KTR but got there in he end.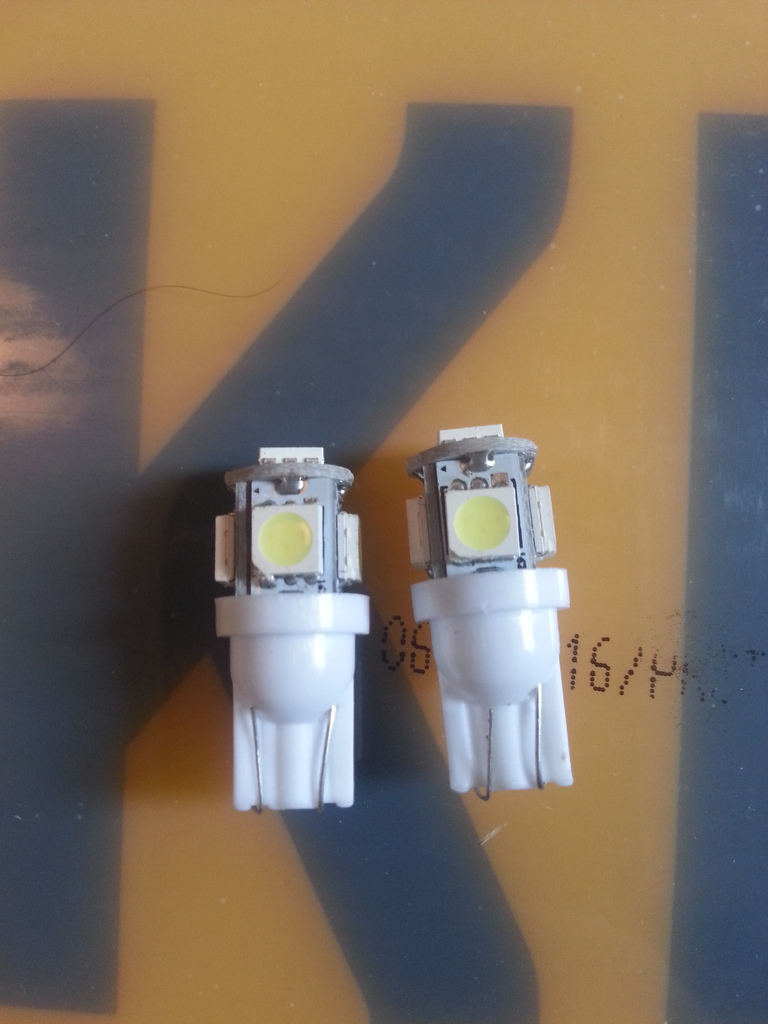 Old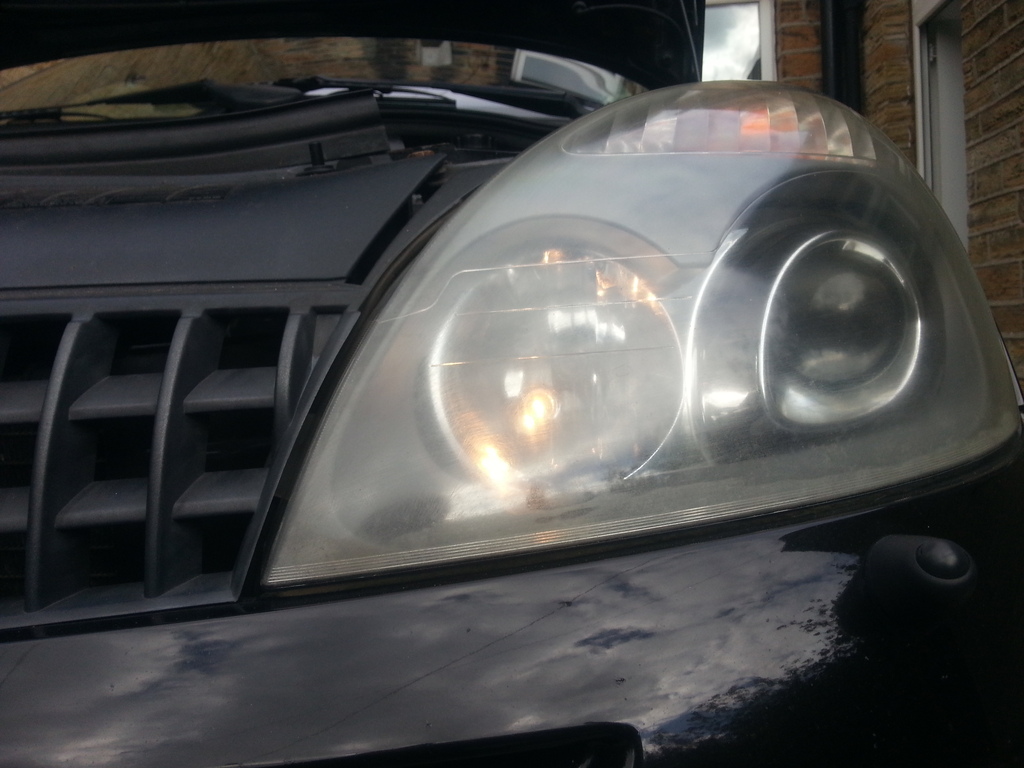 New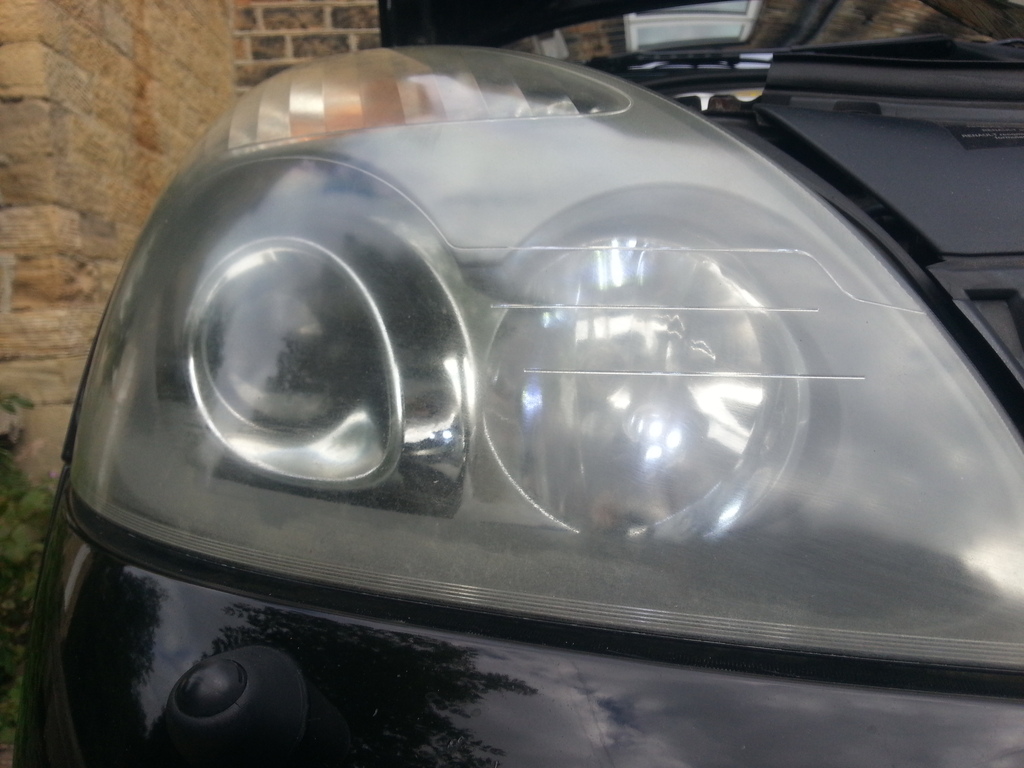 Having read that the throttle body should be cleaned fairly often when an induction kit is fitted I set about doing this.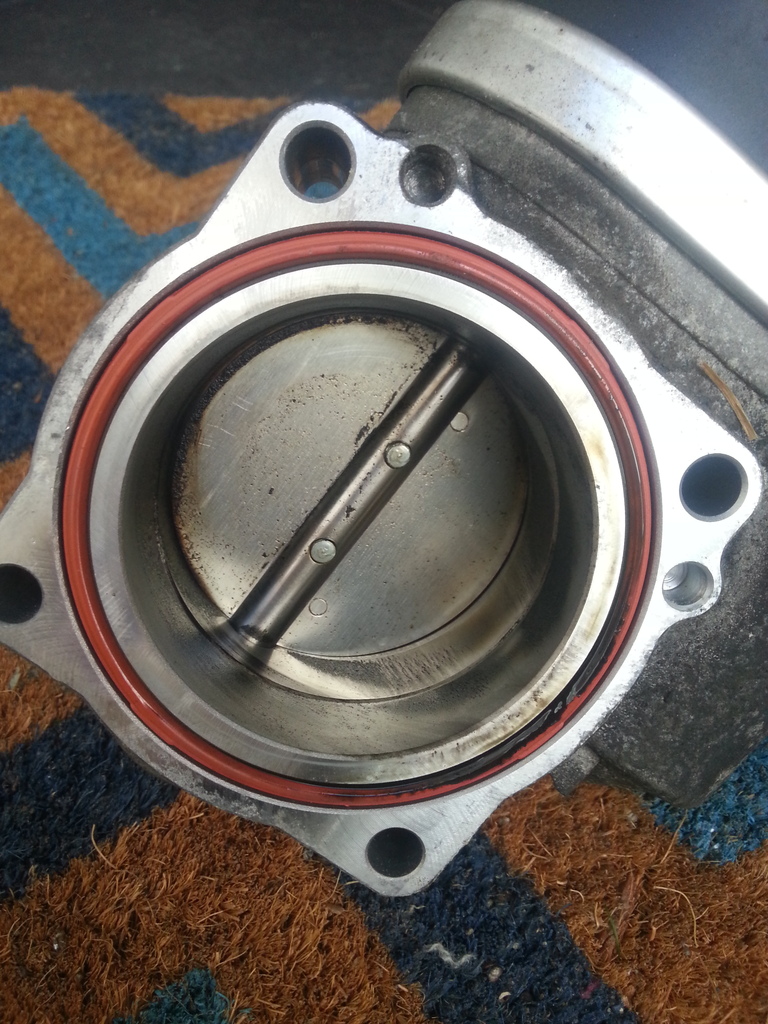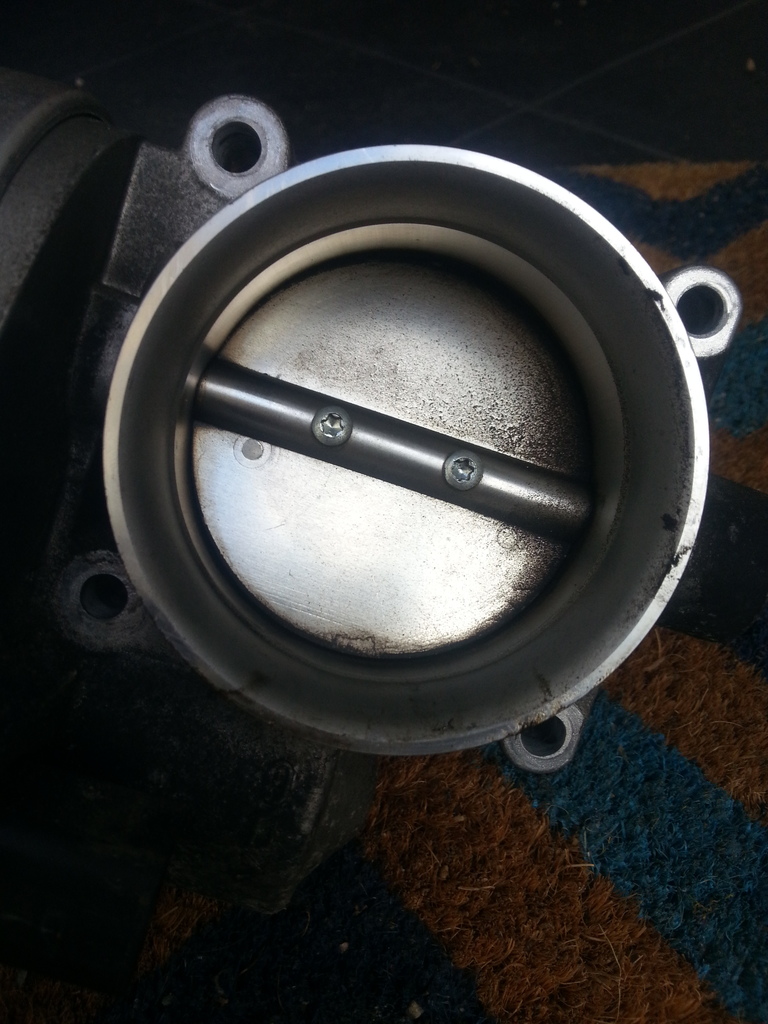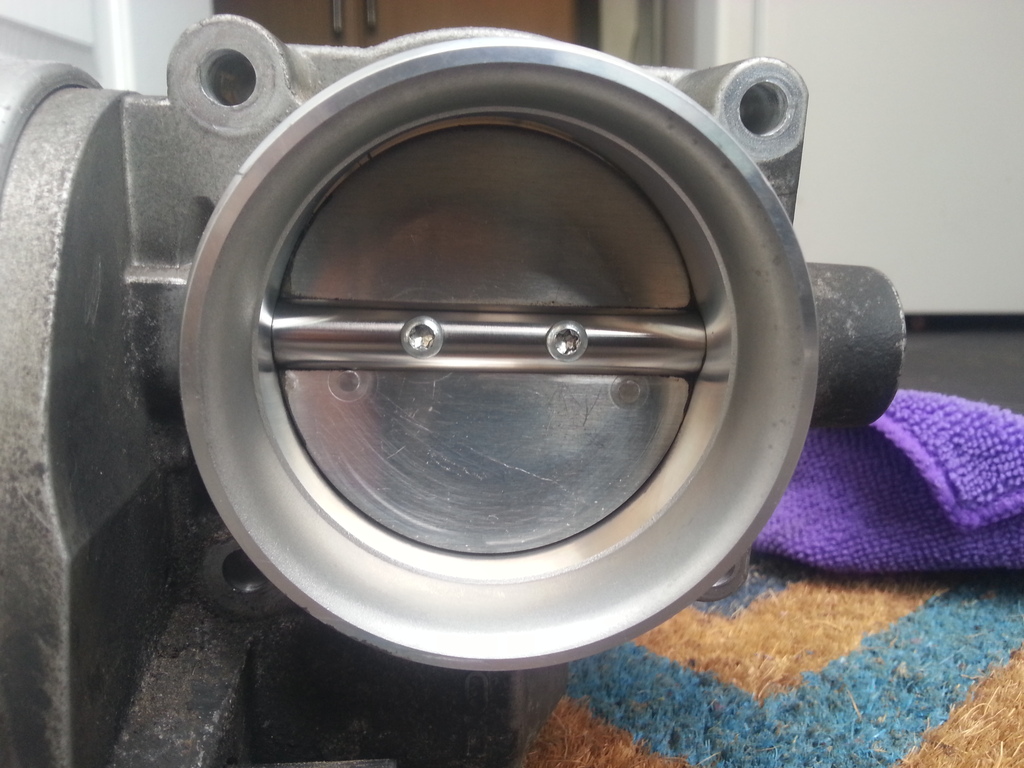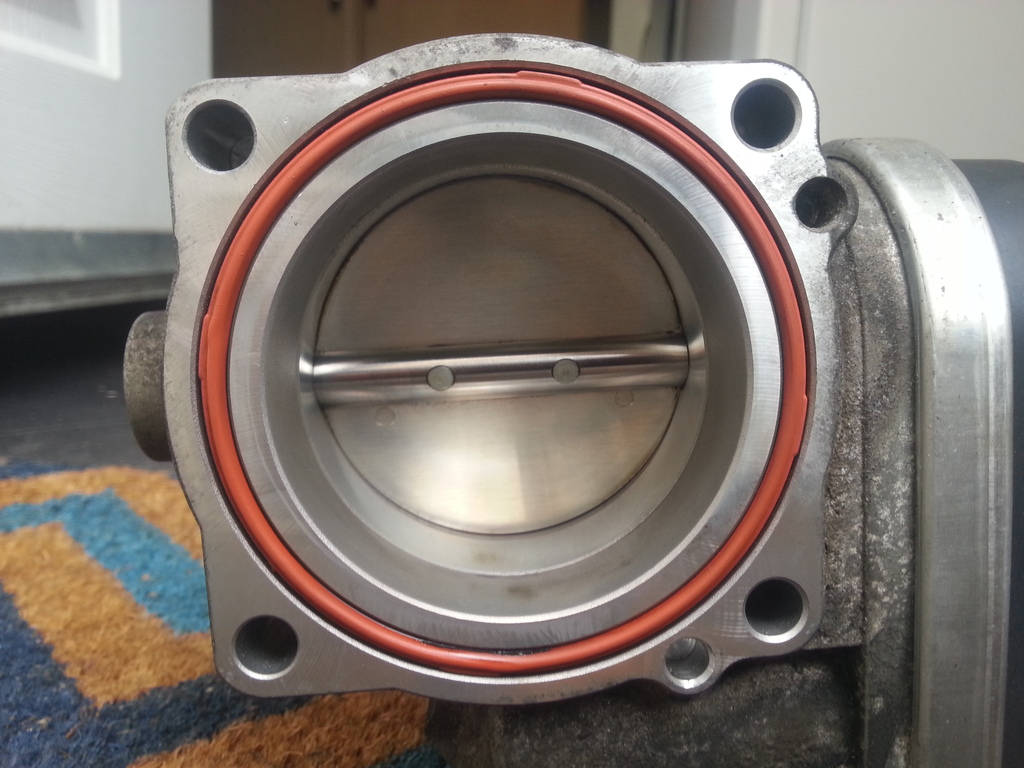 Makes me happier knowing this is done, and also seemed to run a little better too.
@dann2707
also popped round to drop off some rear mats and alcantara a pillar and spotted this...
wtf.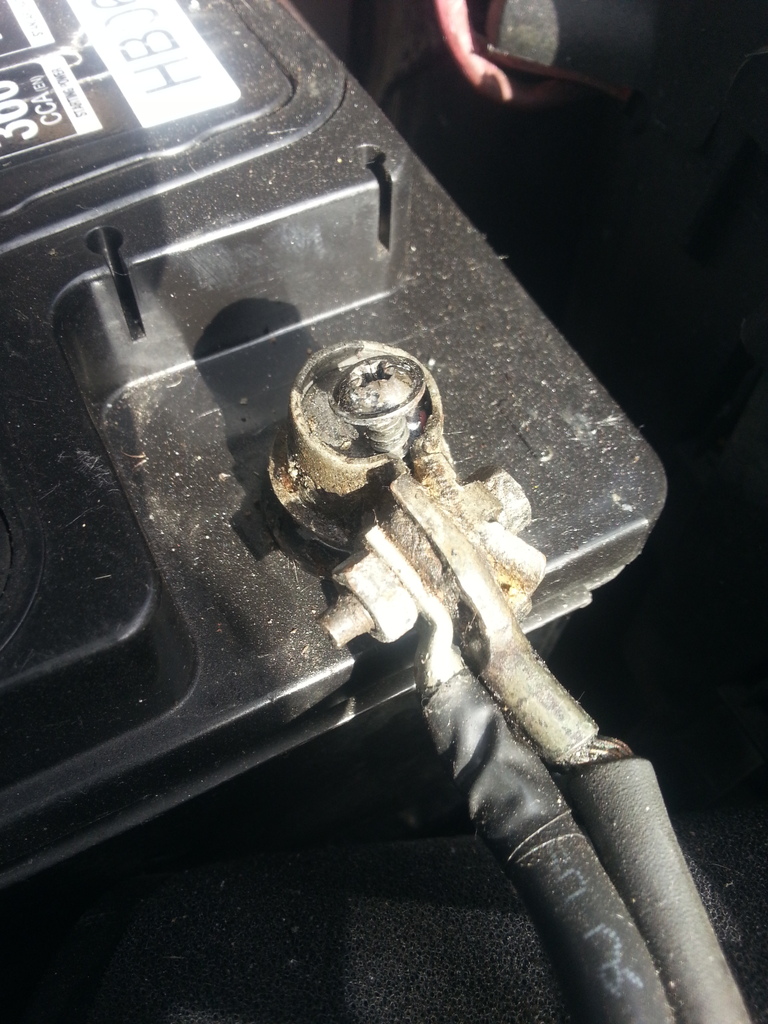 If it works it works i guess... Will be buying a new negative connector soon!
A few more pictures.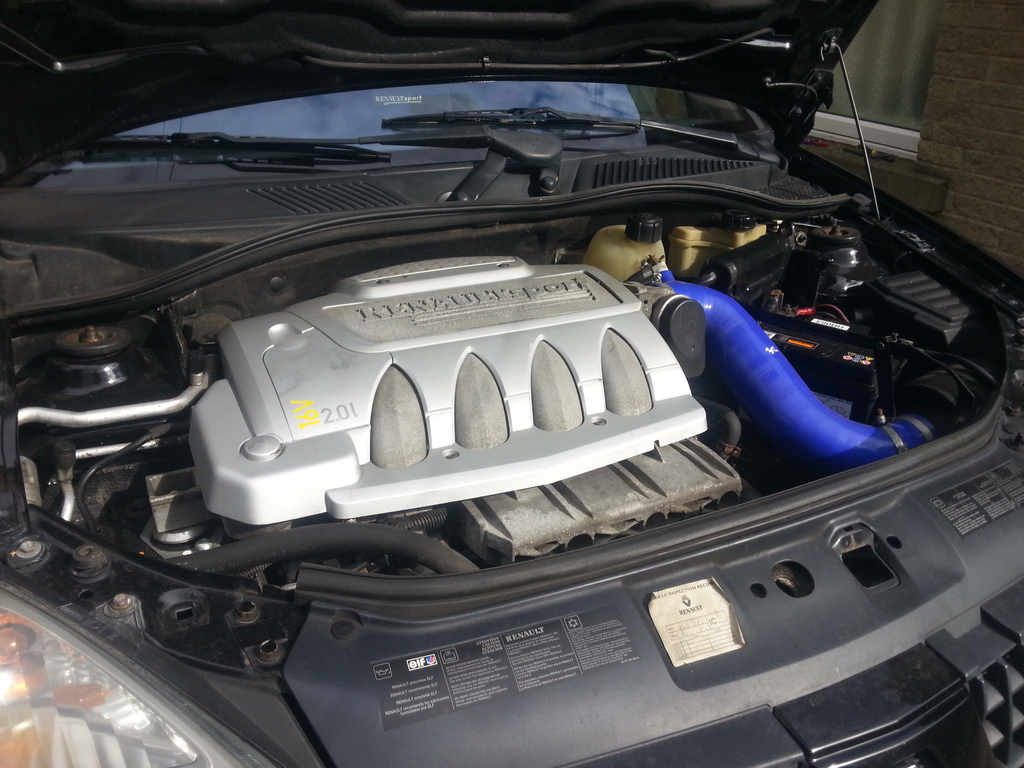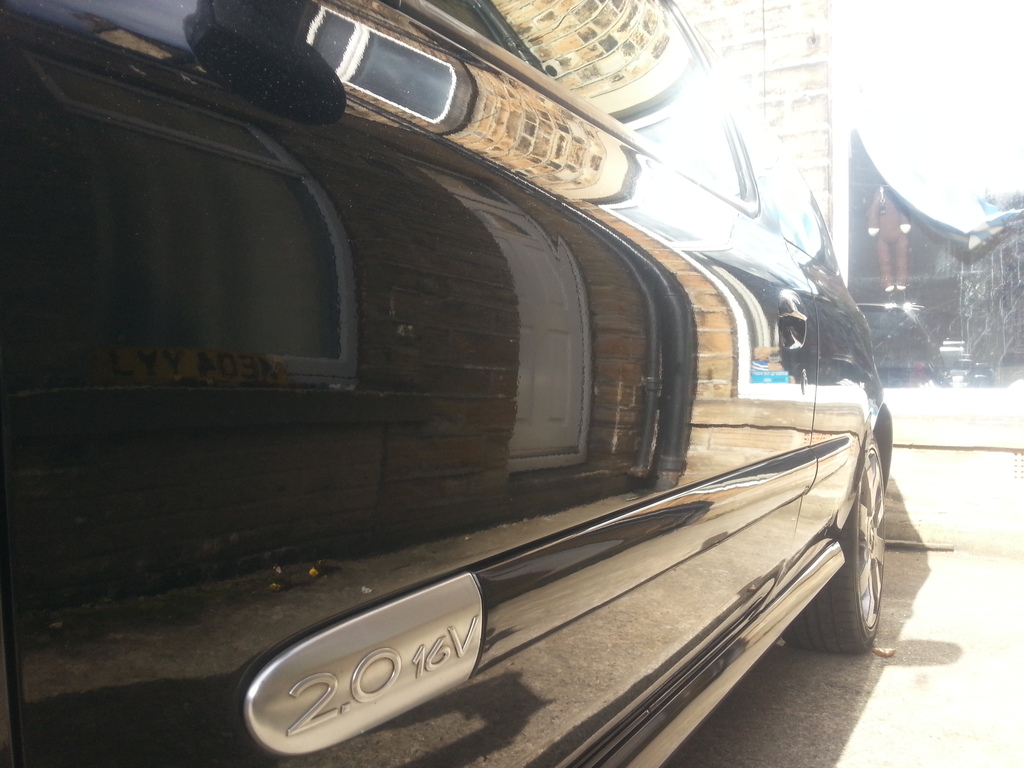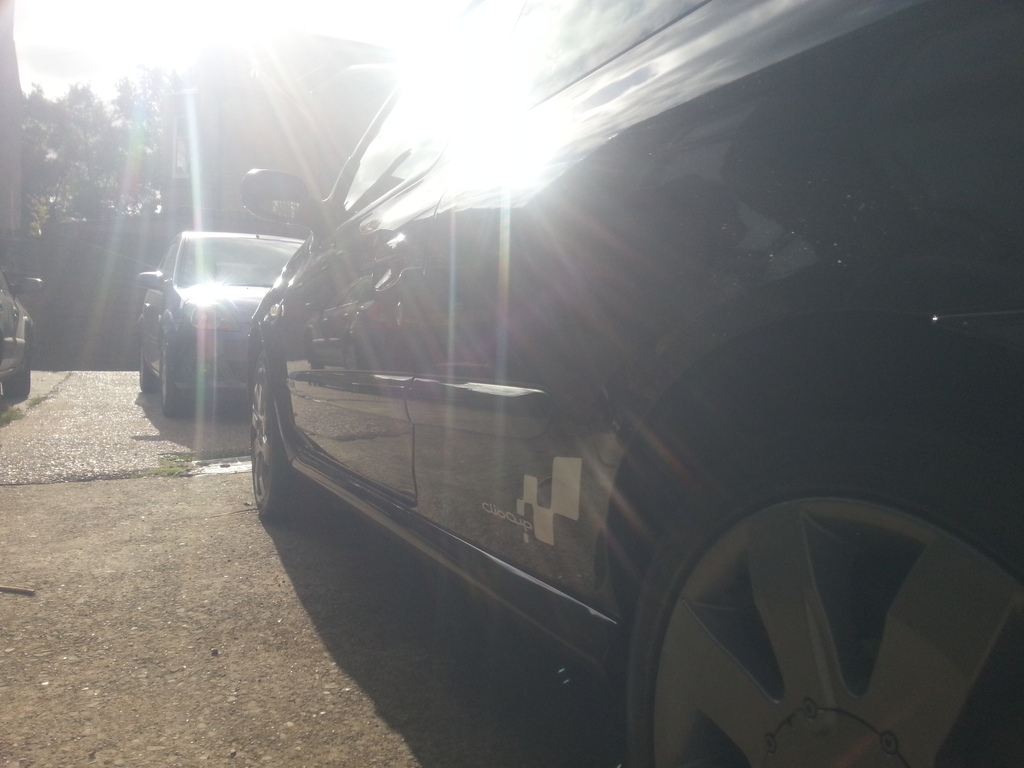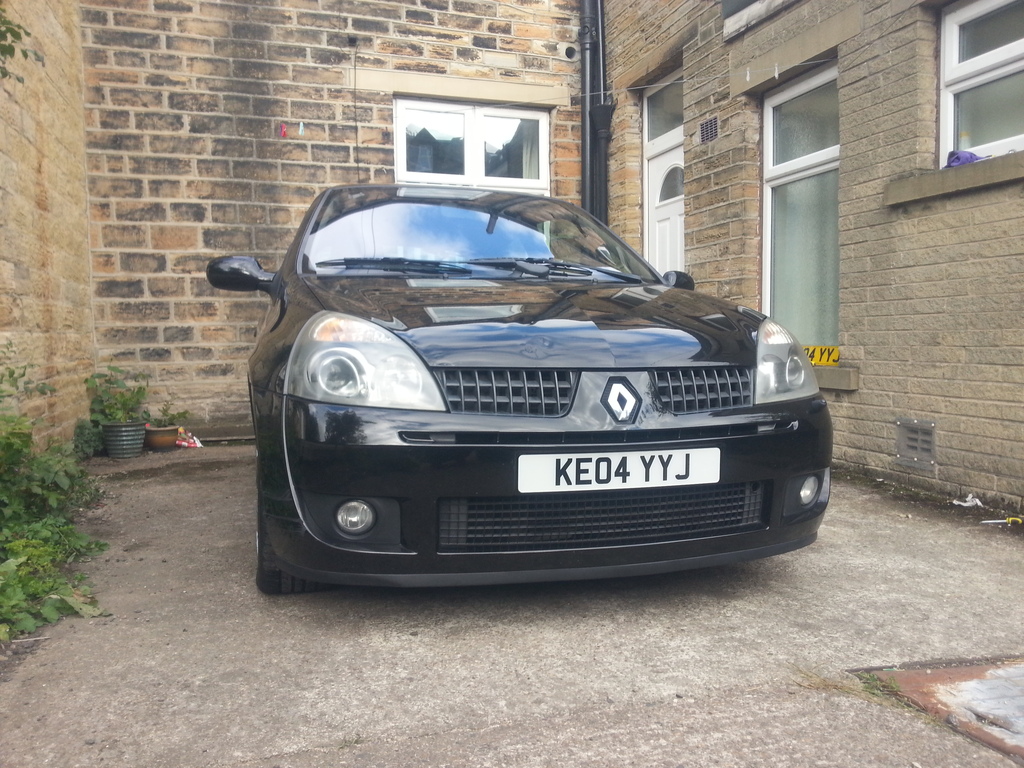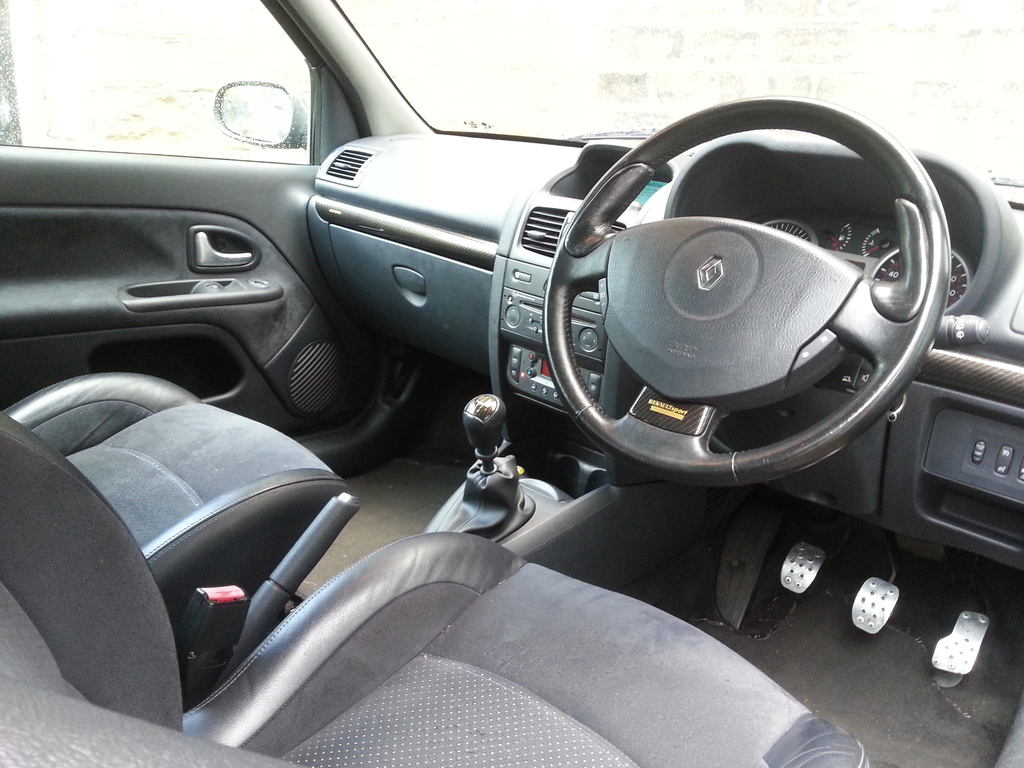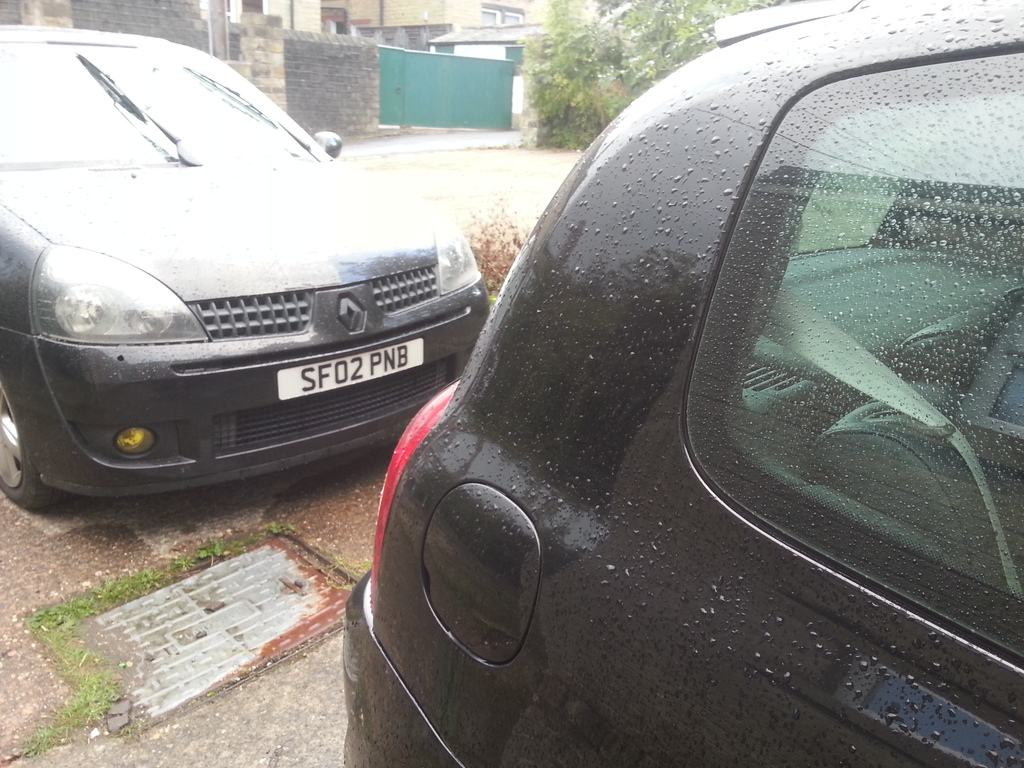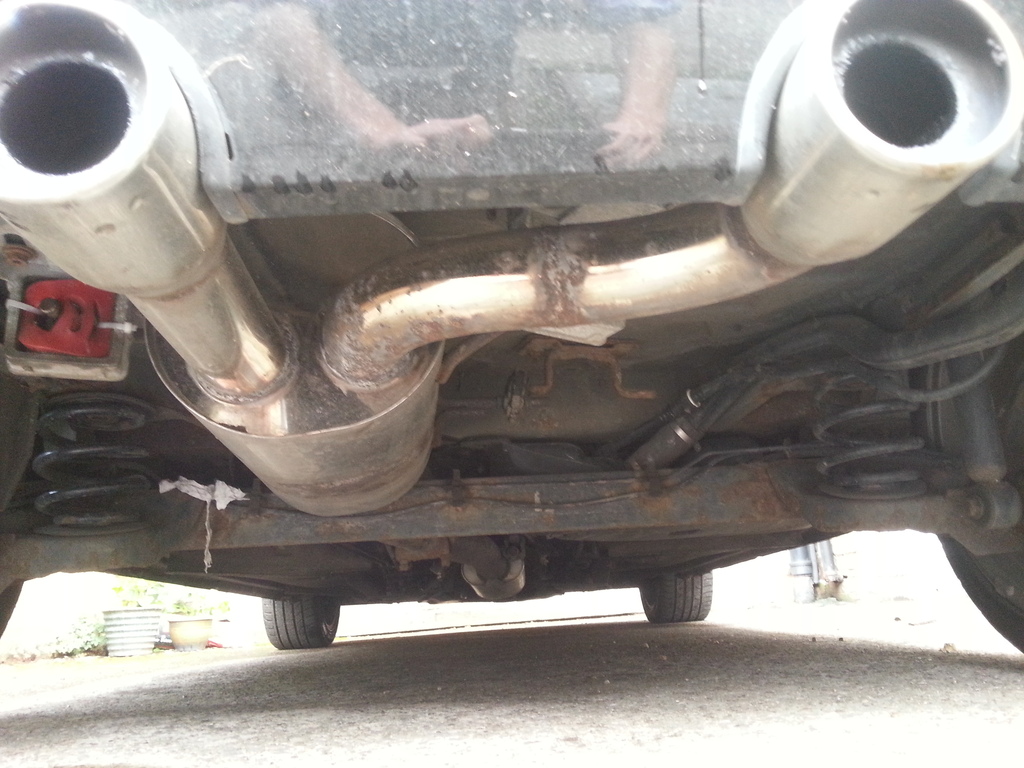 Here's the dent in the bonnet.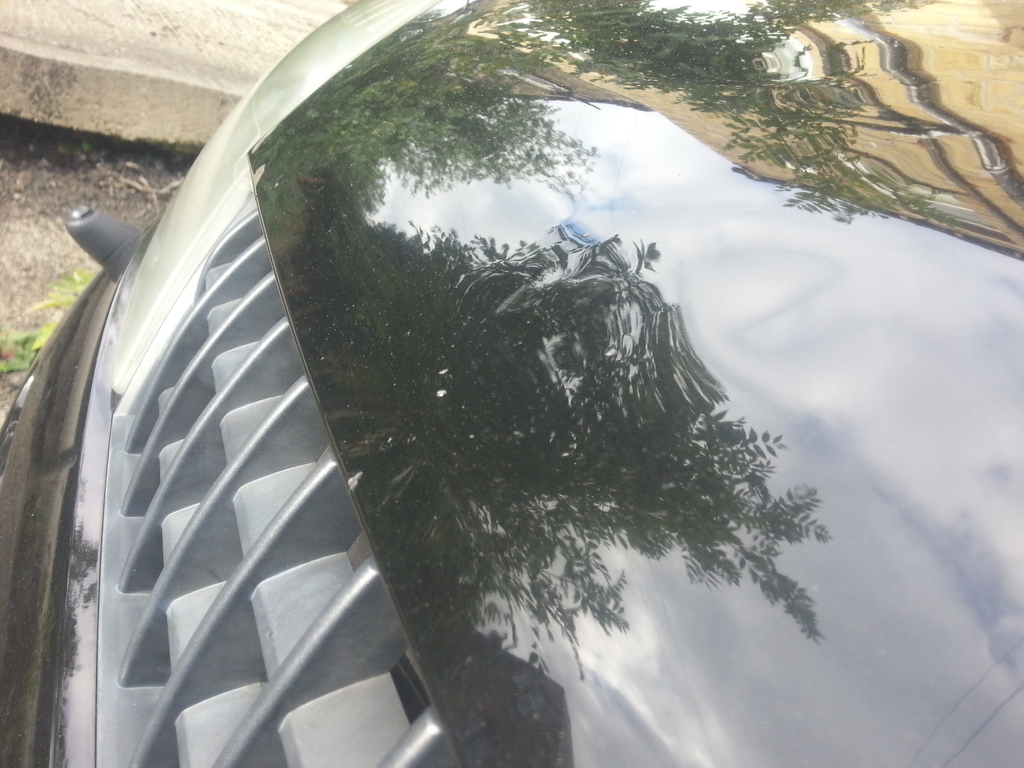 Not too bad but will be on my list to sort.
Have a few things to come really! Going to order a new brake switch as my ABS, Traction control and SERV light are on and the one fitted feels pretty fucked after Dan showed me it wobbling. If that doesn't rectify the issue i'll be ordering new ABS sensors as it just had new abs rings fitted so could also be down to this... Hopefully not! Can I just clean the original sensors?
Looking to clean up the engine bay and respray the inlet manifold, new bolt dressing kit, new floormats etc. Will update the thread as I go on!
Glad to finally own a 182 and look forward to getting to some meets.