The Clio had been sat unused from about November and I foolishly left the hand brake on. Came to move it and it was stuck on but managed to free it by driving off.
Used it yesterday and noticed there was a juddering when braking that I could hear and feel through the brake pedal. Brakes feel fine and the car stops - did some emergency stops from 60-0 and it pulled up as expected without pulling to the side. I thought this was just down to lack of use and the discs needing a clean up.
Looked today after 60miles of use and the fronts dsics are all clean but the rears not so. Rear wheels are covered in brake dust (passenger side rear is worse) and the entire disc face hasn't been cleaned up.
Drivers side: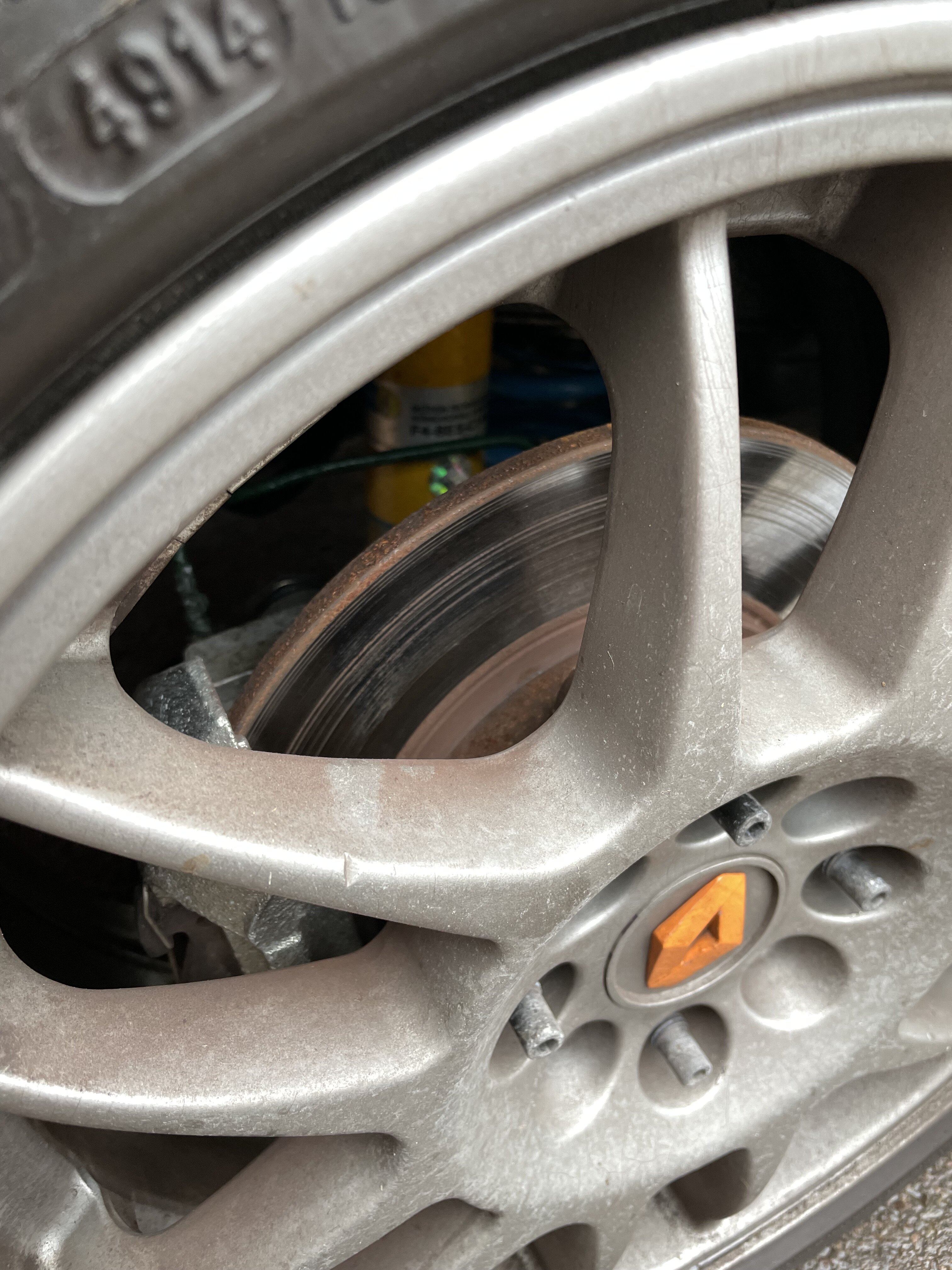 Passenger: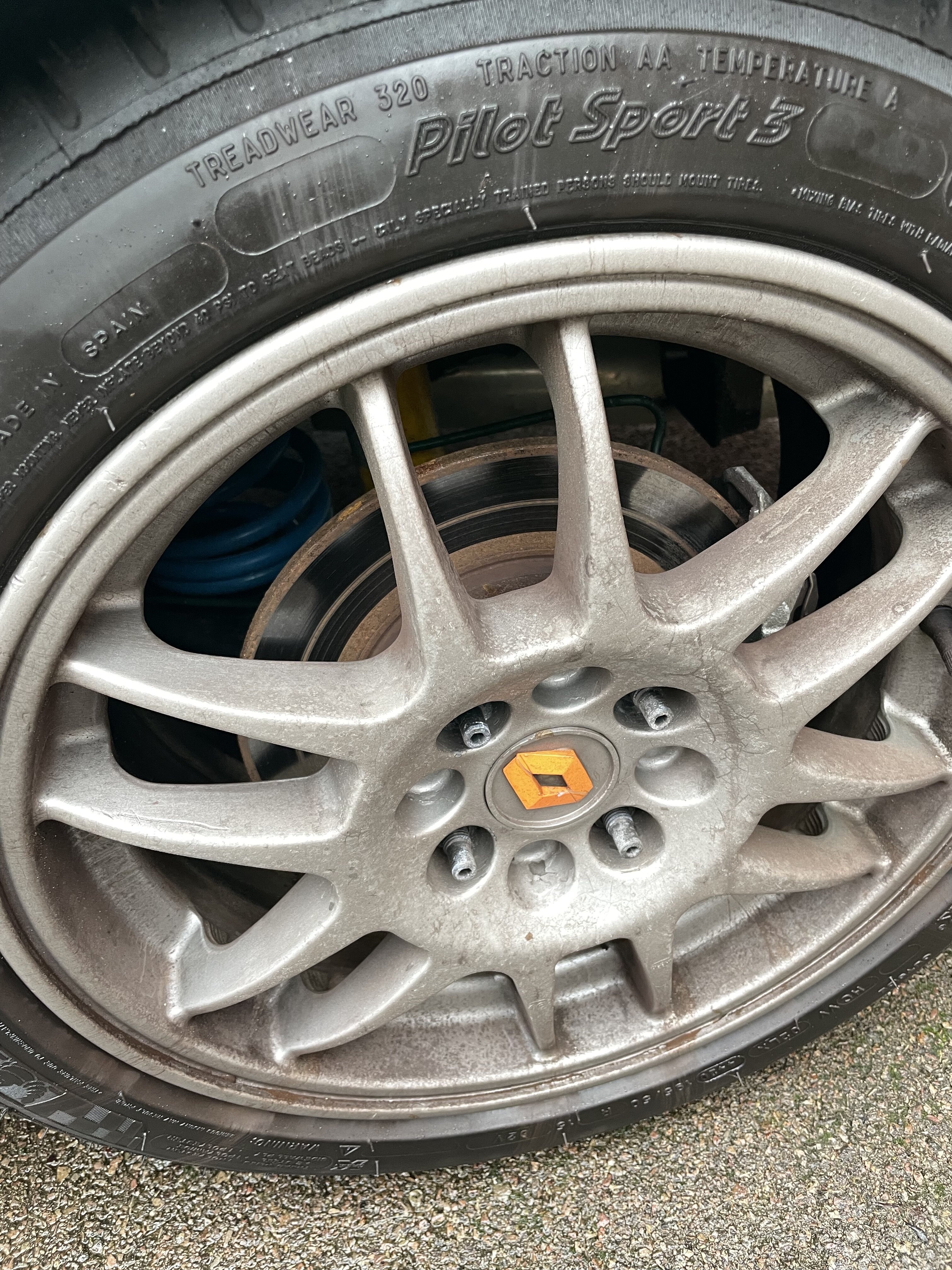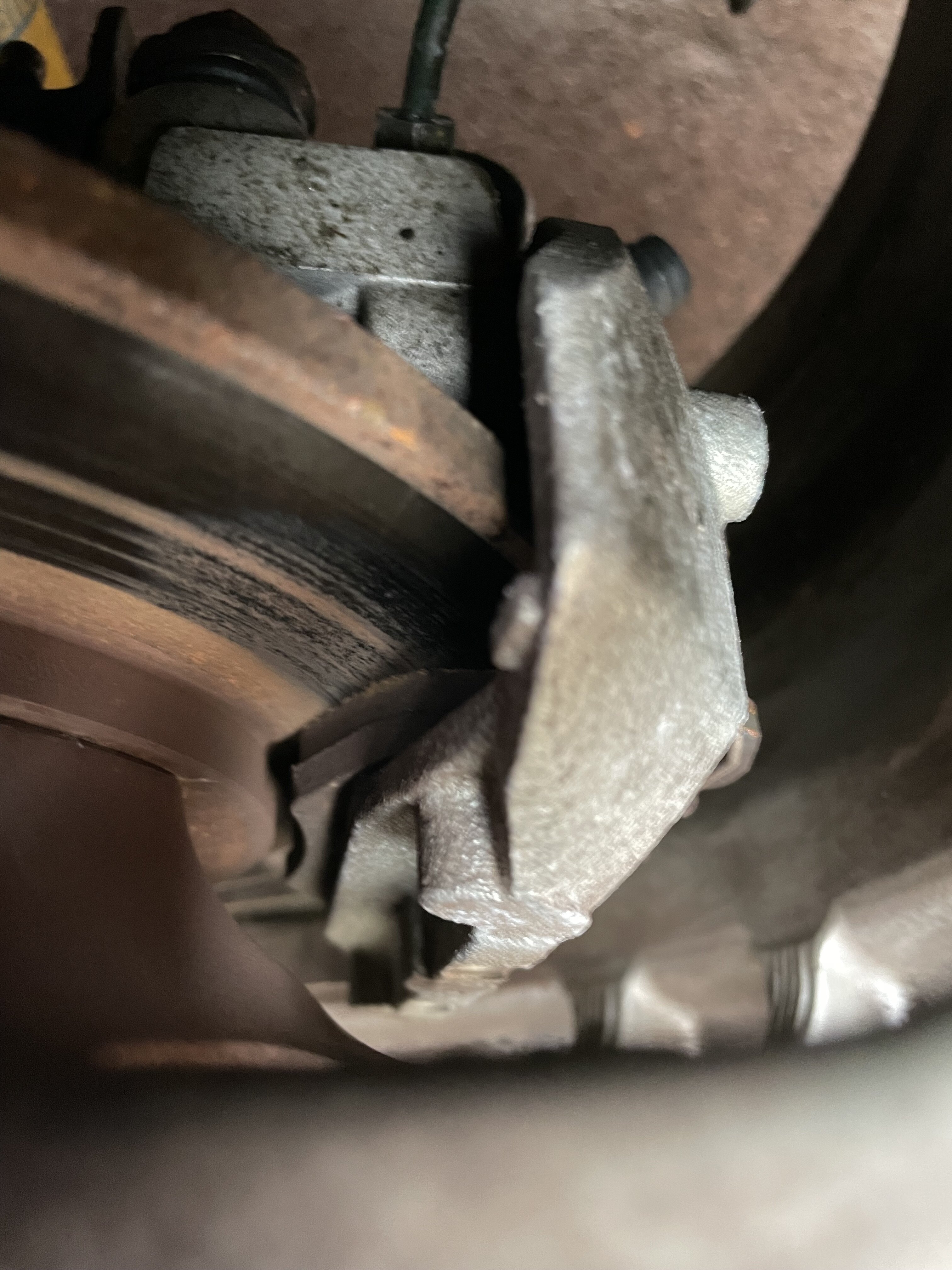 And comparing to the front: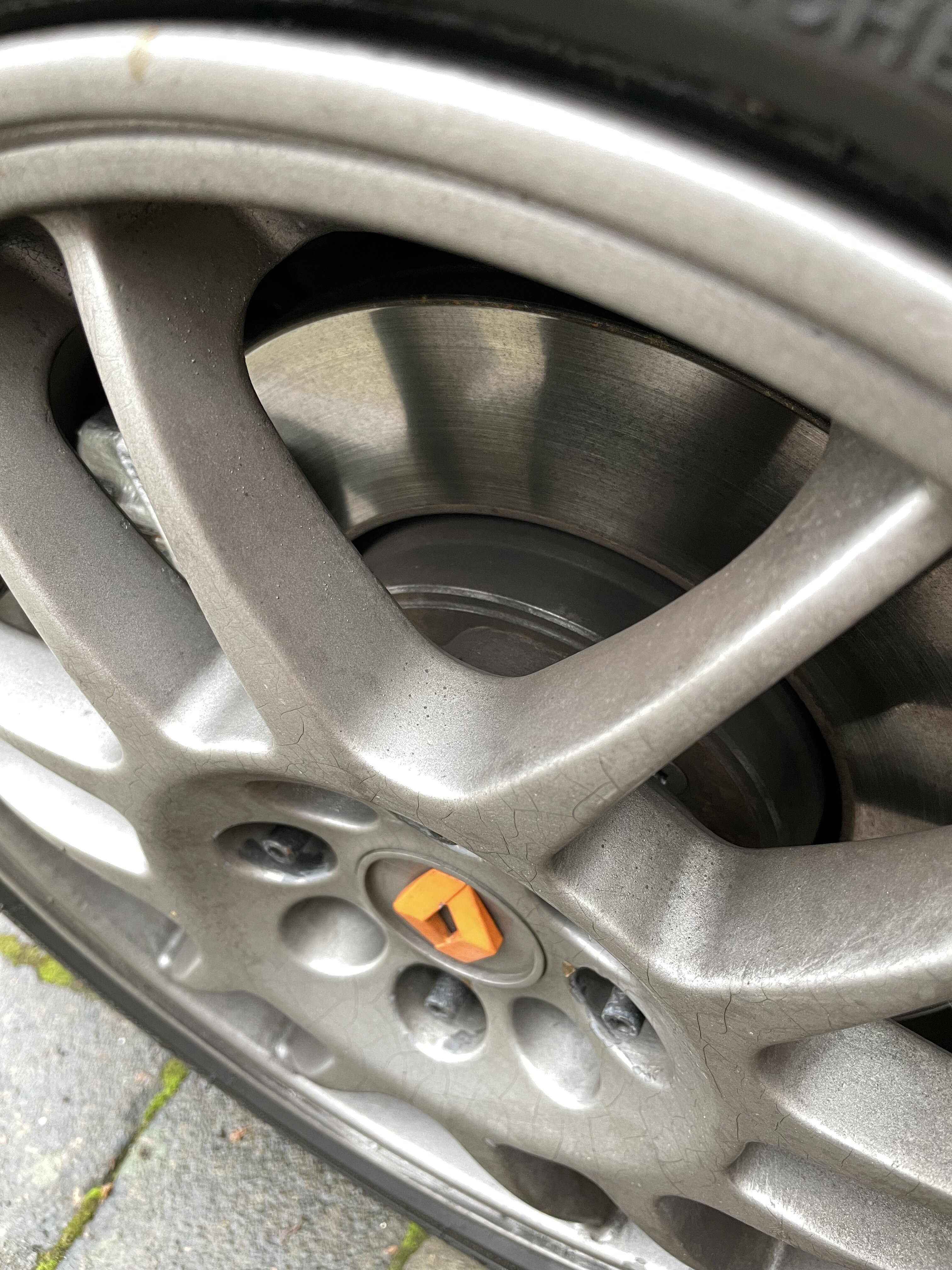 I ran my finger over the rear discs and it isn't scored/pitted where it is still discoloured. Discs and pads were new in 2020 and have probably done 2k miles max.
The hand brake is free as it works - car rolls without it on and then it holds it fine. But I was thinking to WD40 some of the handbrake mechanism to help?
Had 4 new callipers back in October. I haven't used it much since then but didn't notice any odd braking noises when it was done. The onyl thing that was 'right' was leaving the hand brake on for a few months when it was rubbish weather and it had stuck on.
I wiped the rear wheels down and going to take it for a spin tomorrow to see if any new brake dust appears on it.
Any other suggestions??