Firstly I will indroduce myself, I'm Cal (@CliosportCal on Instagram)
I have been involved with the modified car scene for just over two years, my first car was a Clio 1.2 which I highly modified visually, slammed very low and made into a 172 rep.
I then stripped the 1.2 back to standard, sold most the parts and part exchanged it for a mk2 VW Caddy which I only owned for a few months, was nothing but nightmares breaking down every week!
So here I am... Back to the Clio life with
@Mostro
's old Iceberg Silver 172.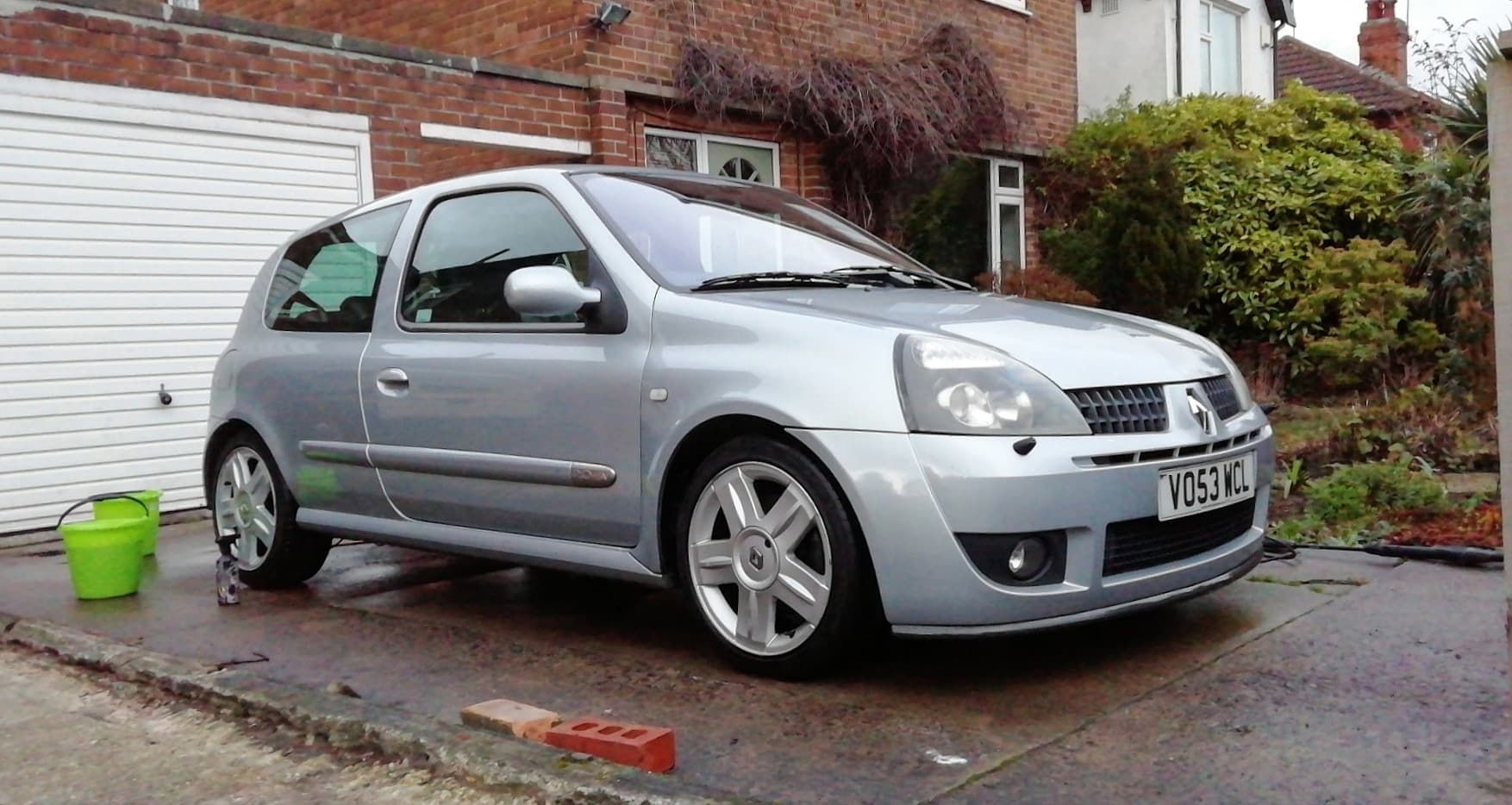 When I purchased this car it already had a few tasteful modifications "Enhancements" including:
- Snappy Re-Trimmed steering wheel,
- KTEC Stealth Catback exhaust,
- KTEC Carbon Splitter
- Eibach Proline springs
- Polybushed Dogbone mount,
- 6x9's in the parcel shelf just to include the audio slightly.
So to start off there were a few bits that needed a little bit of TLC...
Firstly I got new numberplates & debadged the rear,
Secondly I got Jamie @ Prestige Custom Exhausts Leeds to fit new clamps & re-adjust the backbox as it was hanging down a bit low for my liking.