Hello everyone.
So after my plans to build a mk1 williams replica which sadly ended up selling everything, I decided to buy myself a Clio 172 ph1.
It's my second car(Alfa Romeo 156 facelift for everyday car) and it's buyed for racing and track purposes. I was looking between Clio 172 and 106 GTI but decided for clio because it's faster standard and I am racing in serial class, so it is a better choice for sure.
Bought the car in November, 170000km, 2000 year, car was already racing back then(in fact it raced also by previous few owners, in serial classes ofcourse). Car was second in 2017 Croatian slalom championship in serial class, so I knew it has potential, and also, when it was raced by previosuos owners it had some good results, always in serial classes. So basically I was looking for fast serial car for a discipline called Formula driver(hillclimb slalom) which is very popular here, counting from 100-150 cars per event because it's very cheap and fun!
So, about the car, it's pretty much all standard because it needs to be for my class, but some of the thing are changed:
Engine- ECU remap and raised limiter to 8000rpm, previous owner said that it also have worked inlet manifold but I am not sure about that, neither way my friend who tried few standard 172 claims that this car is going stronger than standard so maybe something else have been done but I am not sure
Gearbox- gearbox from 182, it's has a little bit shorter final drive and it is a little bit stronger if I am not wrong(speedo doesn't work but it does not bother me)
Suspension- Raceland coilovers, adjustable height and front camber
- complete front end powerflex(wishbones and ARB)
Exhaust - "homemade" gr.N exhaust
Wheels - OZ ultraleggera 15, Speedline 15, toyo r888 and r888r tires.
Other than that is all standard.
Here are some pictures finally.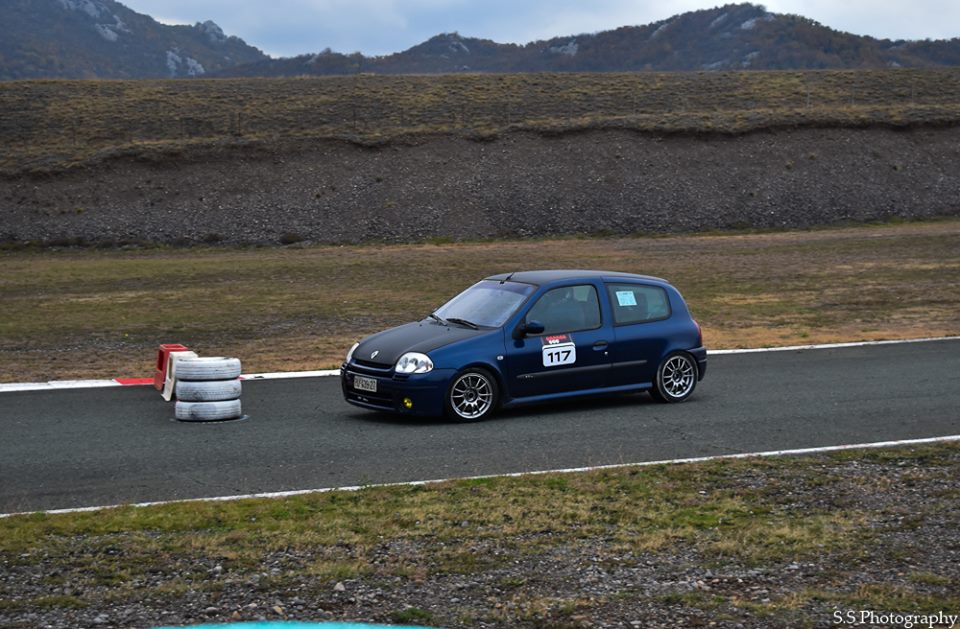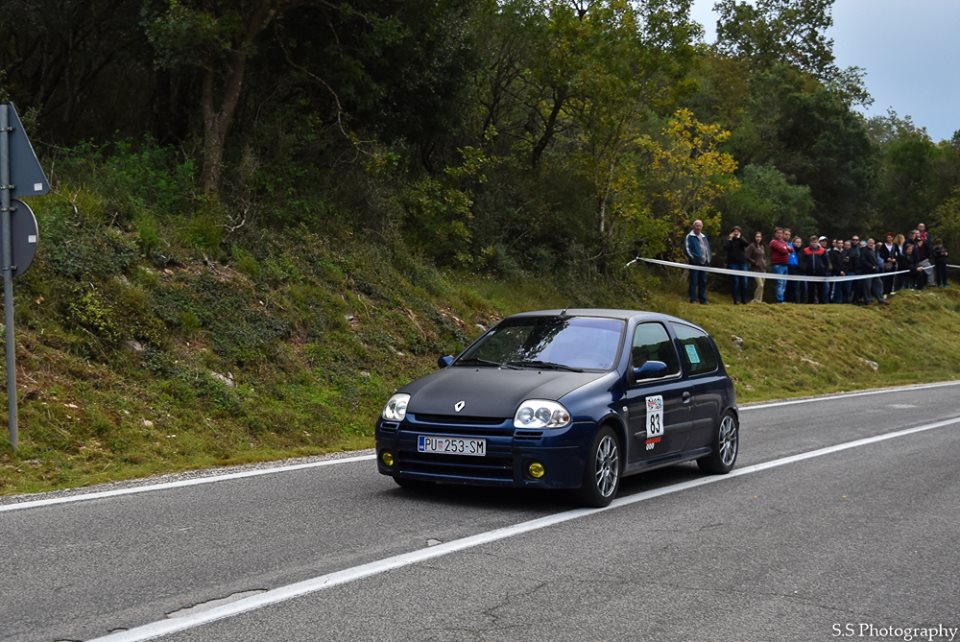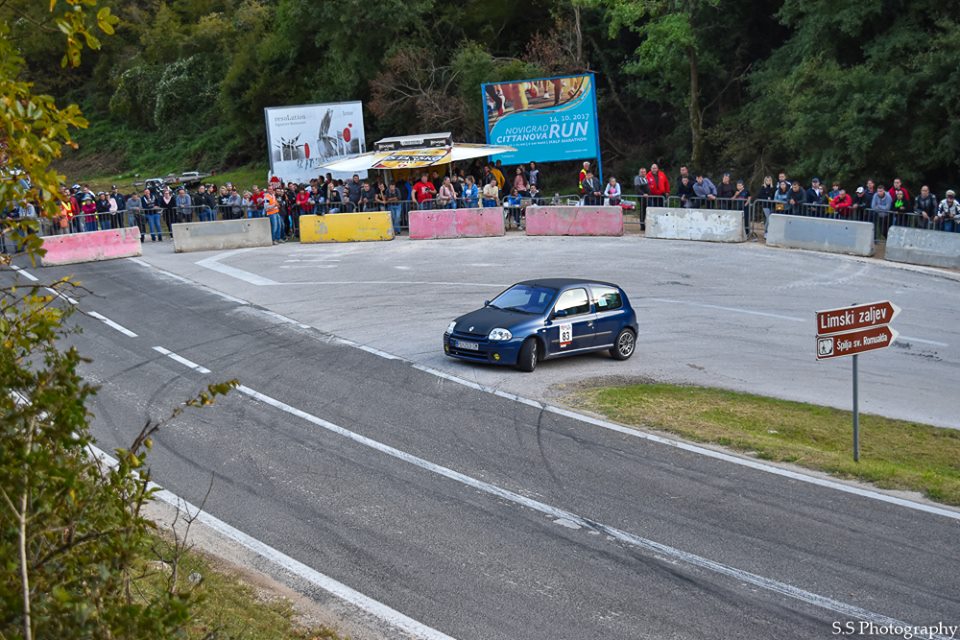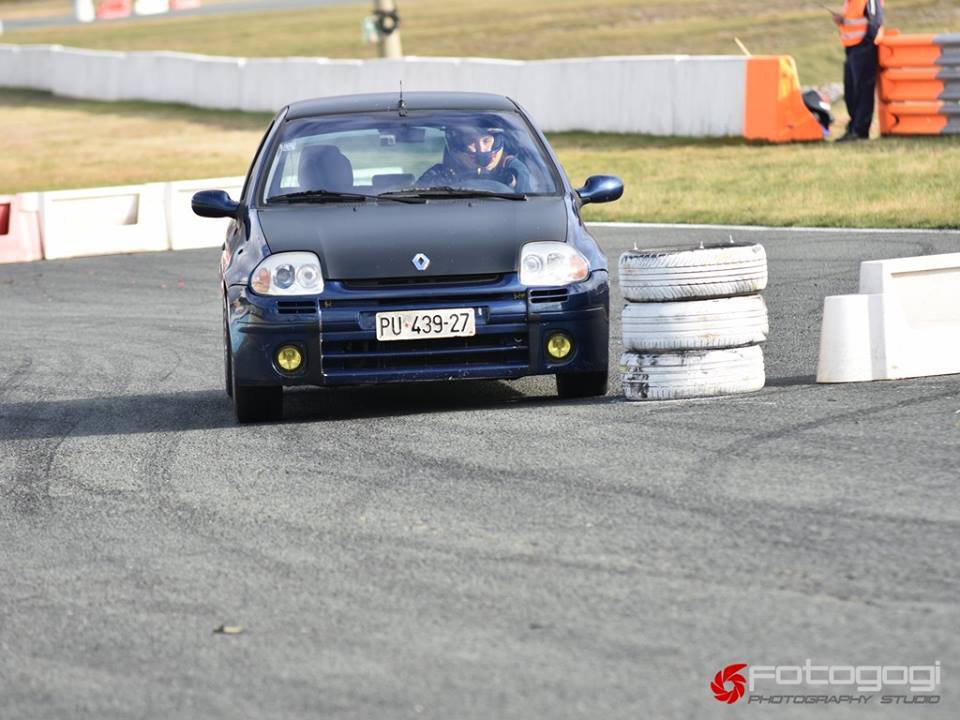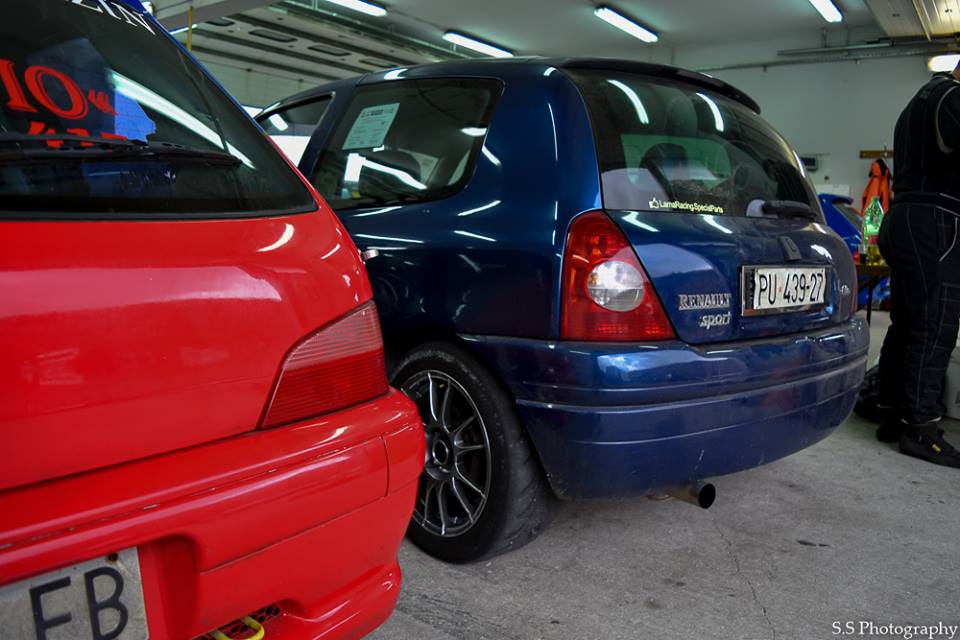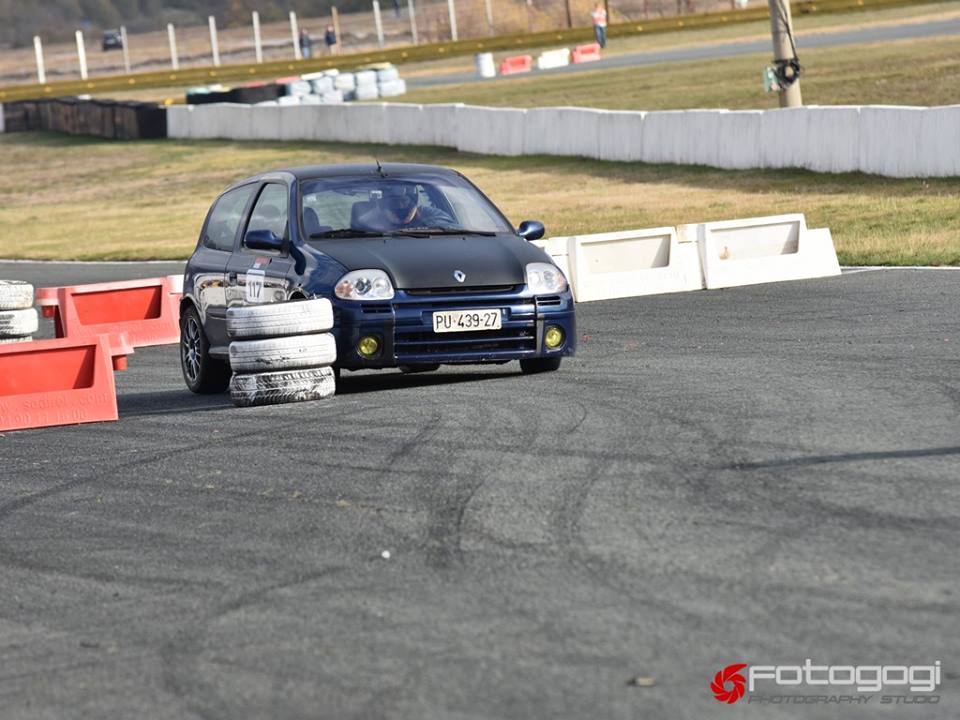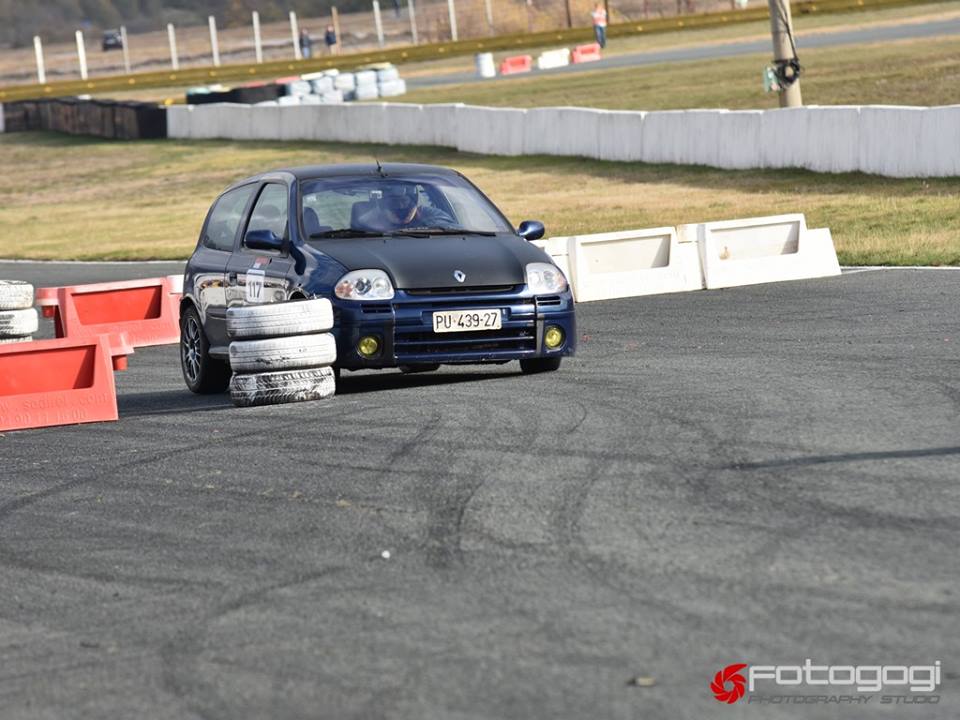 Renault and Alfa both together in their natural habitat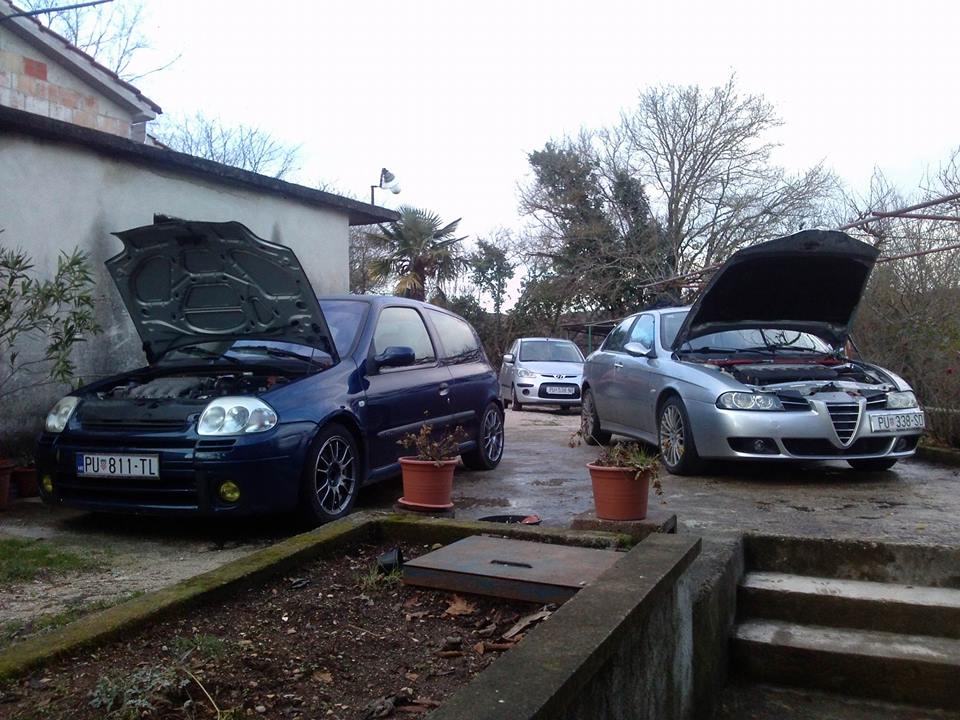 As you can see from the pictures, I already did two races with the car(my first races ever) and the results was excellent. First race 1. place class2(serial cars +1400ccm), 2.place Juniors. Second race was not that great because of worn tyres, so I finished 4. place in class and 2.place in Juniors. Plans for the next season is to drive all season of the Formula driver(5 races) and probably some other discipline like slalom.
About the car and what have to be done by the next season.
The clutch needs to be chaned and 3rd gear syncro, track rod ends, strut top mounts and I need to change all the oils and filters. About performance upgrades, I am very limited by class limits, so maybe just some better brake discs and pads and some better coilovers, and new tyres of course haha, will see.
So, thats it, I hope you like it and I hope you understand me because I am not some expert in english language.
Also must say that I learned alot from this forum and you guys, so i really appreciate it!