Well. I'm sure we all saw it coming. Almost 2 years sat in wet hay hadn't really done my sills any favours.
Upon initial inspection the light bubbling didn't look too bad, gave it the obligatory quick smack with my fist, seemed solid enough.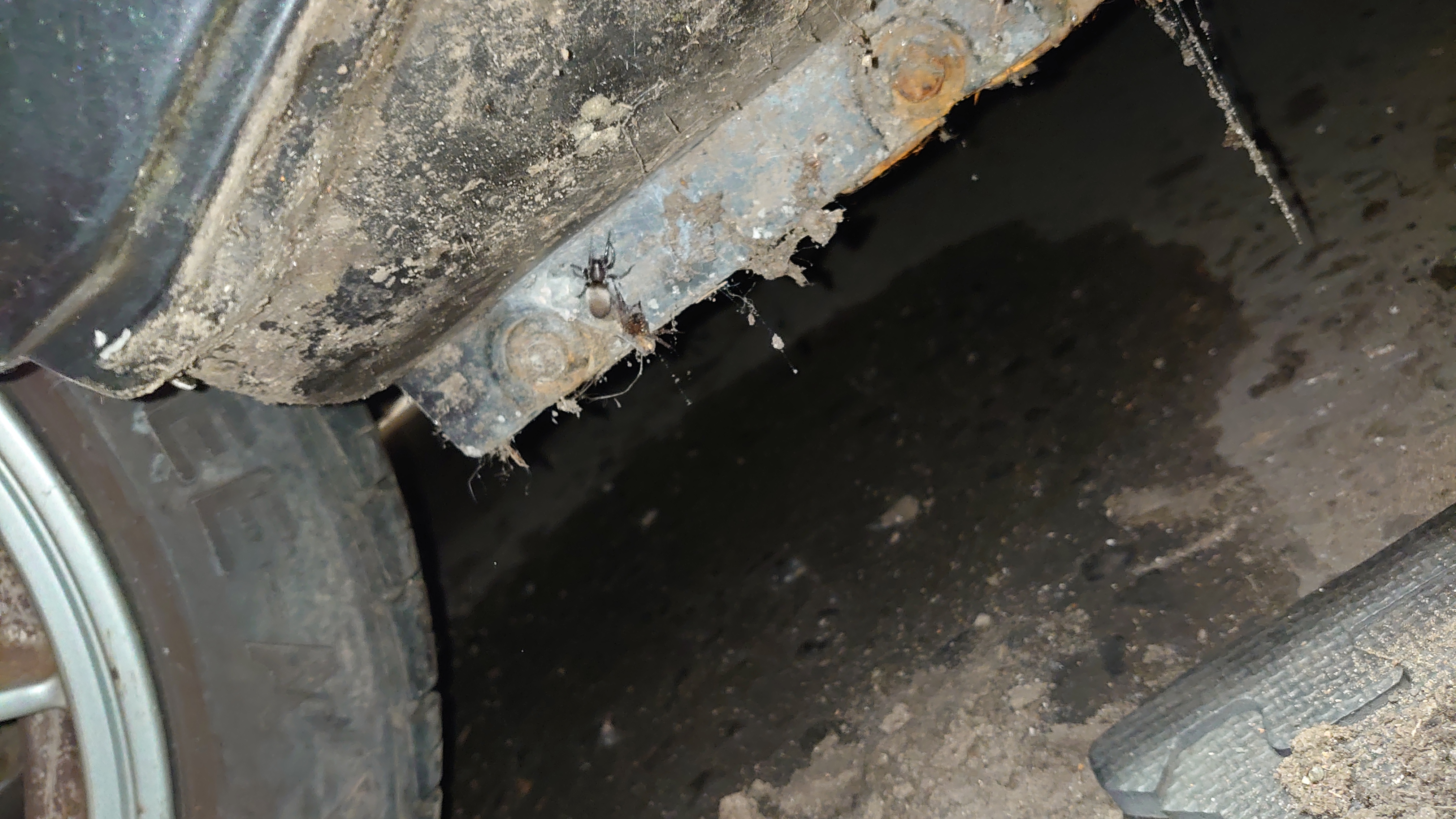 Then I found a flathead screwdriver and felt brave, so gave it a poke and this happened...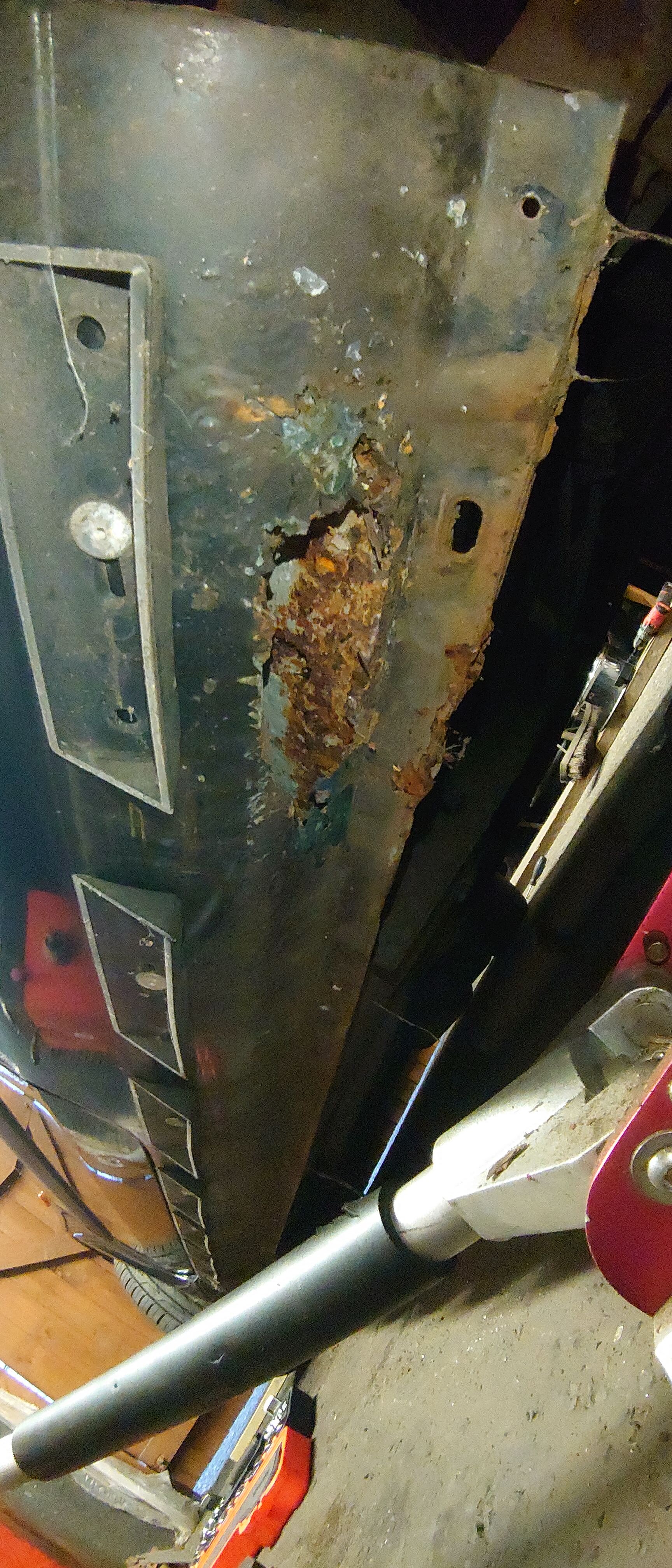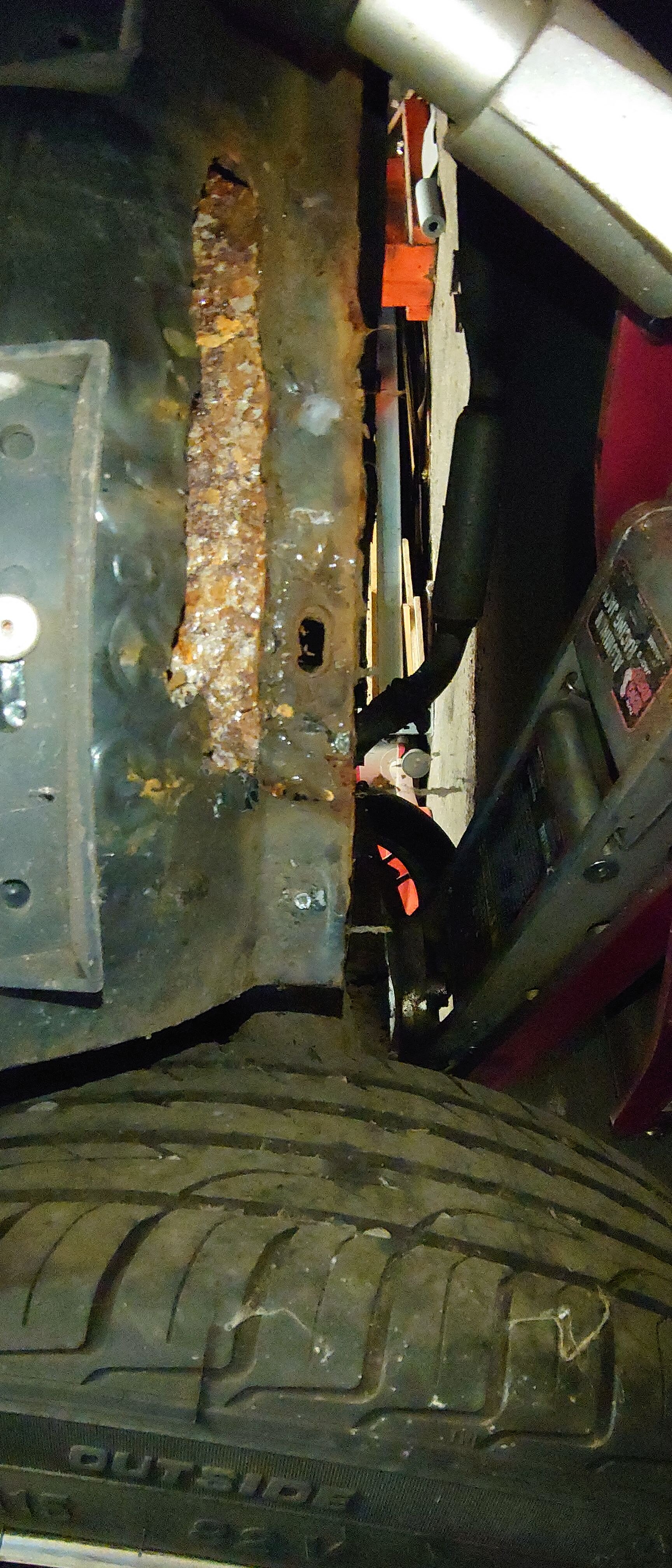 All part of the fun though! Luckily only the sills are rotten, the floor pan and underbody of the car is in good shape.