hi guys, okay had major issues all caused by myself taking the car to a cowboy for itbs to be wired in..
anyway i digress..
since then i have managed 2 half trackdays.
the car ran extremely fuelly on both days and wouldnt start immediately after running. would just crank and then back fire, At cadwell park when i went round then bends then upto the mountain the car cut out twice on the mountain which was extremely dodgy.
got a couple of trackdays im hoping to do coming up so ive been trying allsorts..
now recently this year the cars had the following to try and get it right, but atm its even worse than its ever been -
172 cup alternator setup with 172 cup reconditioned alternator
enduroline small lightweight battery relocated in car
second hand loom (old one was butchered for piggyback ecu)
crankshaft sensor
coolant temp sensor
inlet air temp sensor
just this week i have changed -
FUEL PUMP RELAY
3 FUSES IN ENGINE BAY FUSE BOX - GREEN 30 AMP, BLUE 15 AMP & BEIGE 5 AMP (see pic)
Also changed 2 out of 3 small brown 20amp relays (one for immobiliser and one for starter)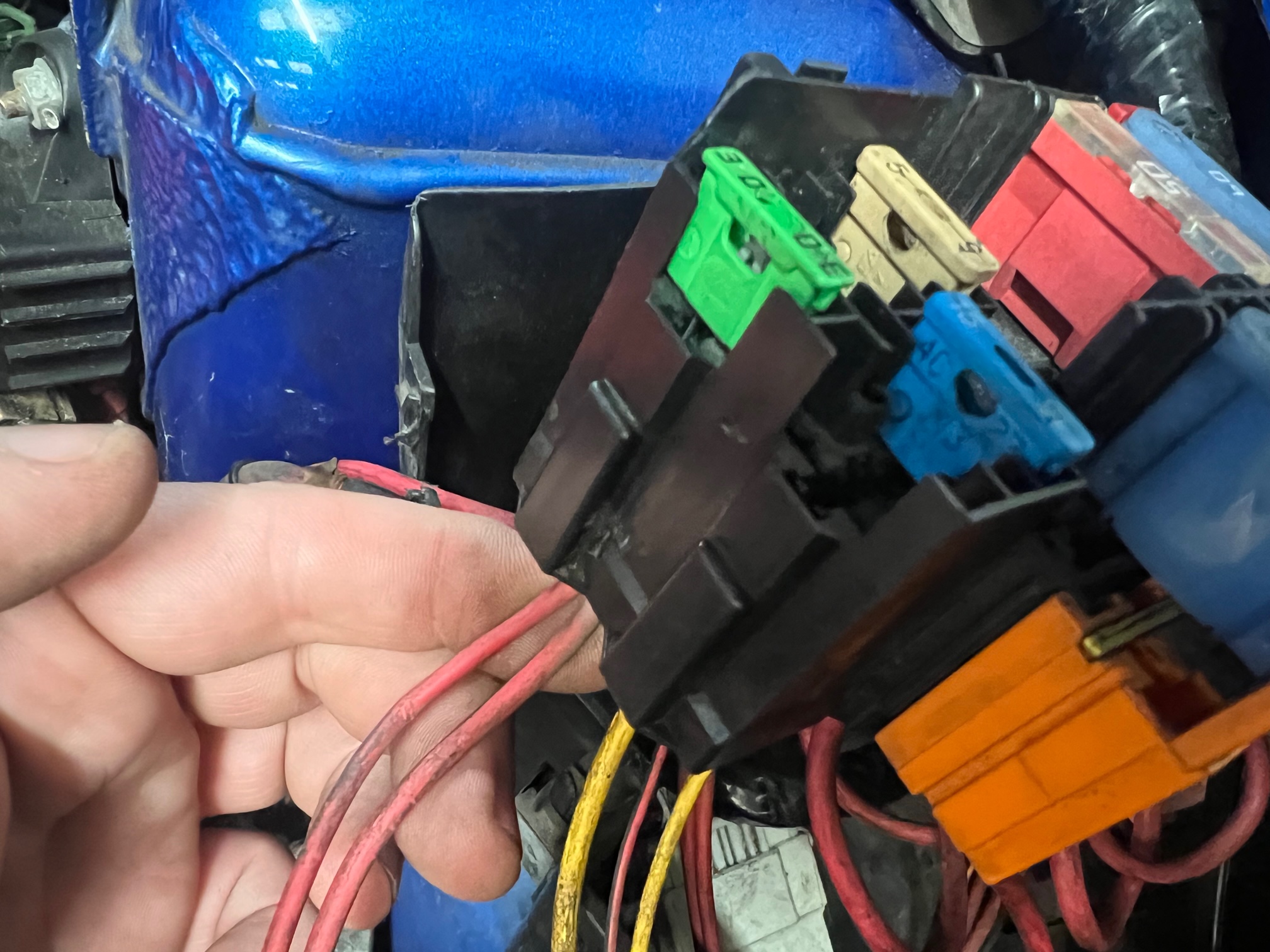 now since doing all these new relays etc the car wont start as its immobilised and constantly seems like its no power (lights dimming) see vid below...
almost seems like its got a major drain on the battery but its got 14v to the bulkhead connection, starter motor, alternator and all the relays when the charger is on the battery.
https://youtube.com/shorts/wR-MO_pgxUU?feature=share
does any one have any ideas on the problem? or where to look, really pulling my hair out now and its looking like the car is gunna have to get stripped for parts.