I've been on here quite a while now and I'm now on my third Clio, ever since my first I've absolutely loved Clios they are such good fun to drive, so from the start..
I first started with a MK1 1.2 oasis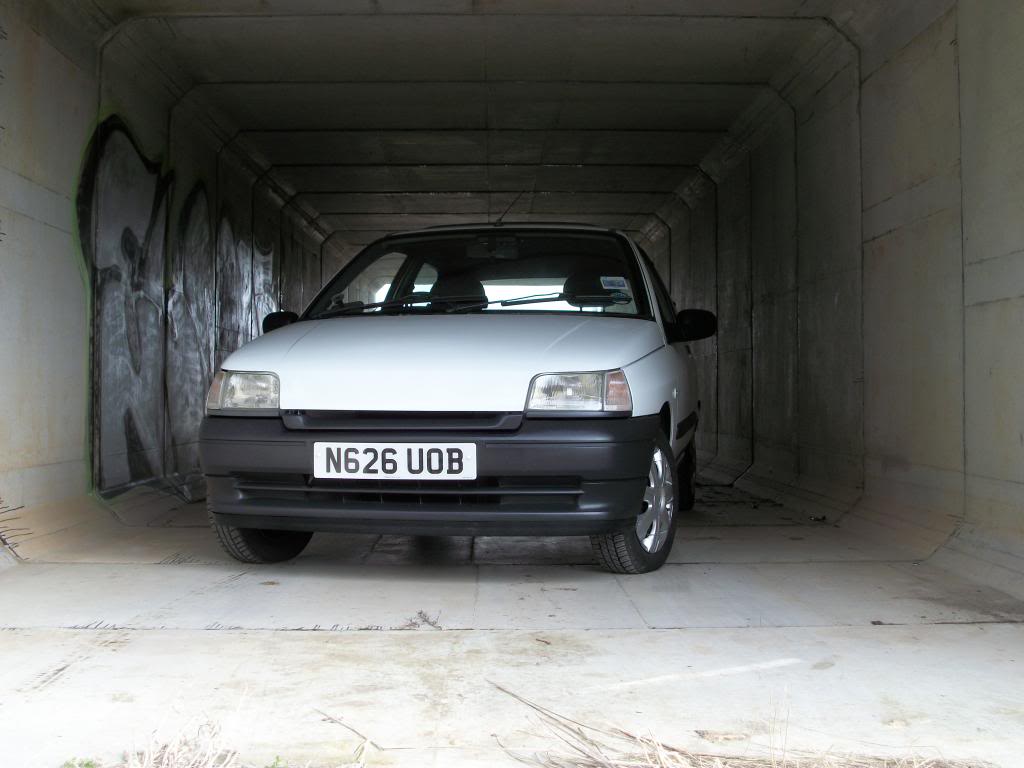 Then moved on to a MK2 PH3 1.2 Dynamique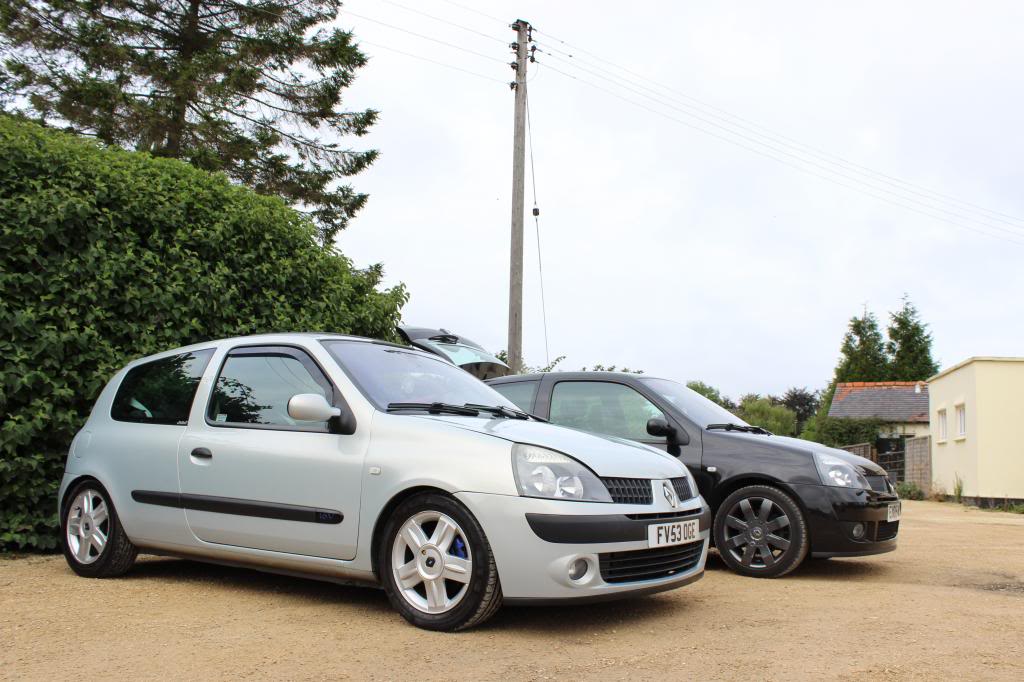 And now my current 172, ive had it for 2 weeks now, it was completely standard when I picked it up and as soon as I got it home the 3/4 plate and new wipers were fitted.
I bought the car knowing it needed some work but with full service history and a colour to die for
I had to have it.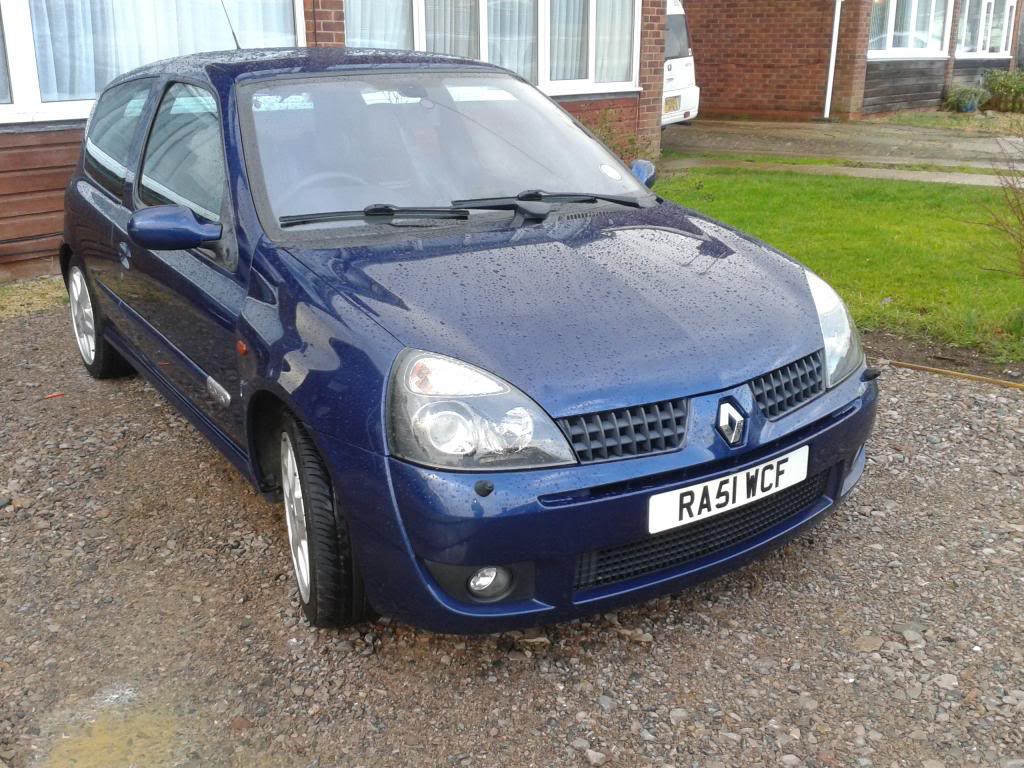 4 days after picking it up I took It to BTM performance for a cambelt & dephaser change, while I was waiting for the car to be done I set about ordering some parts for other bits that needed doing, first up was new discs & pads all round so I spoke to G172 on here and bought what I needed, I also bought a PiperX panel filter to replace the manky paper one.
The following weekend I fitted the discs, pads and filter, the front discs were in a shocking state!
Old discs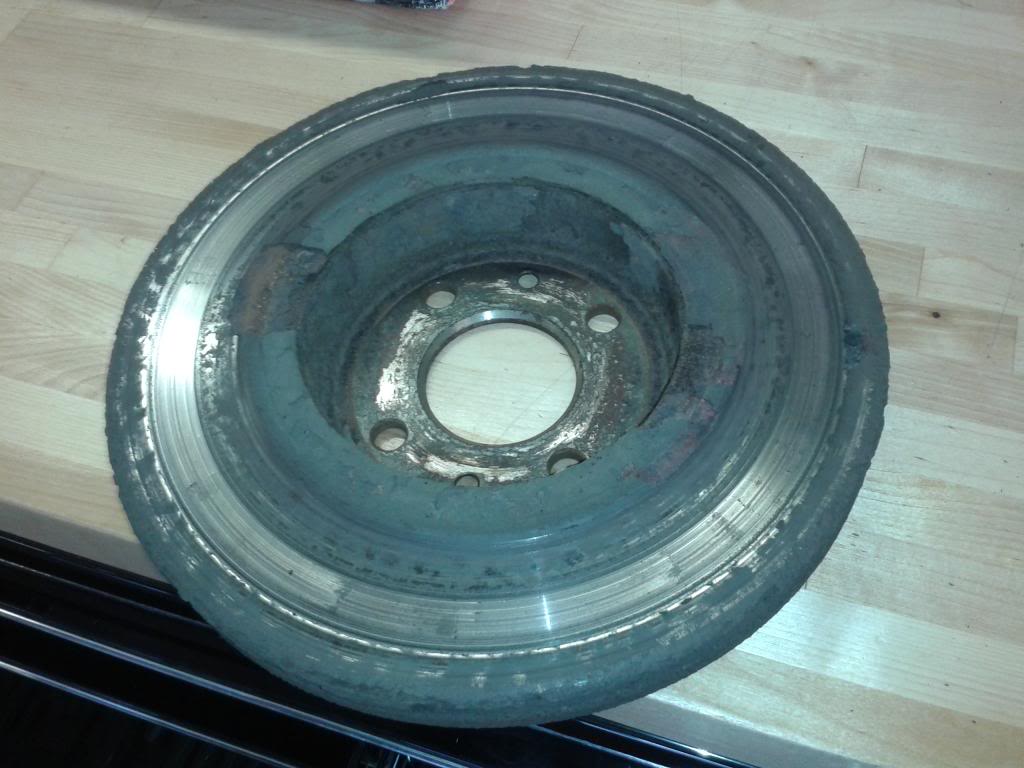 New shiny ones fitted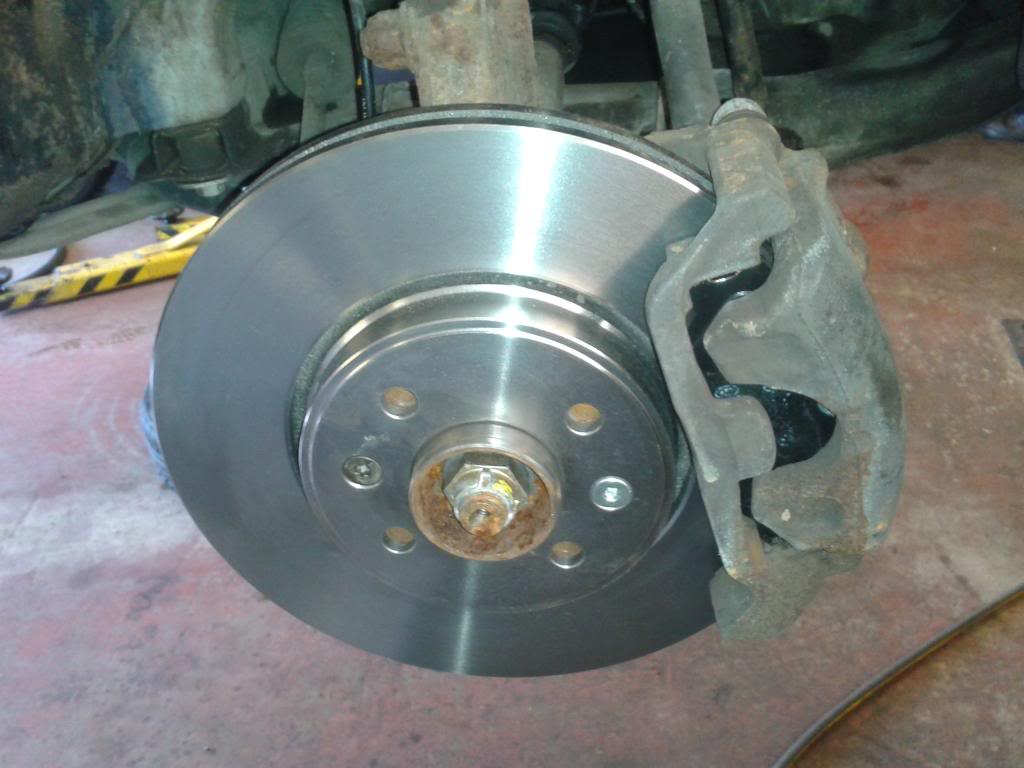 After that I gave it a quick wash and removed the Renault Sport badge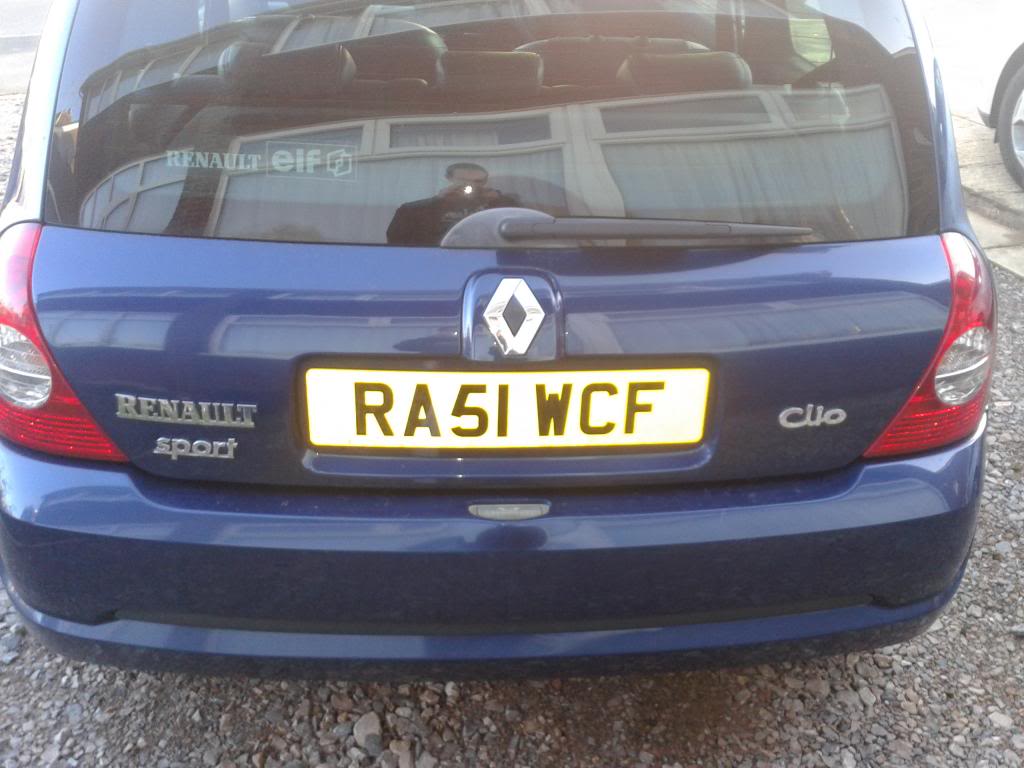 Next I ordered 2 new bottom ball joints and I also managed to get 4 new 205/45/16 Michelin PS3's through work for a bargain price
, fitted them this weekend and the car handles 100x better then before.
Due to the weather I haven't been able to do much more, I've got a skoda splitter waiting to go on and I've also got these sat in the bedroom, just waiting for payday so I can order some 172 cup shocks and new top mounts.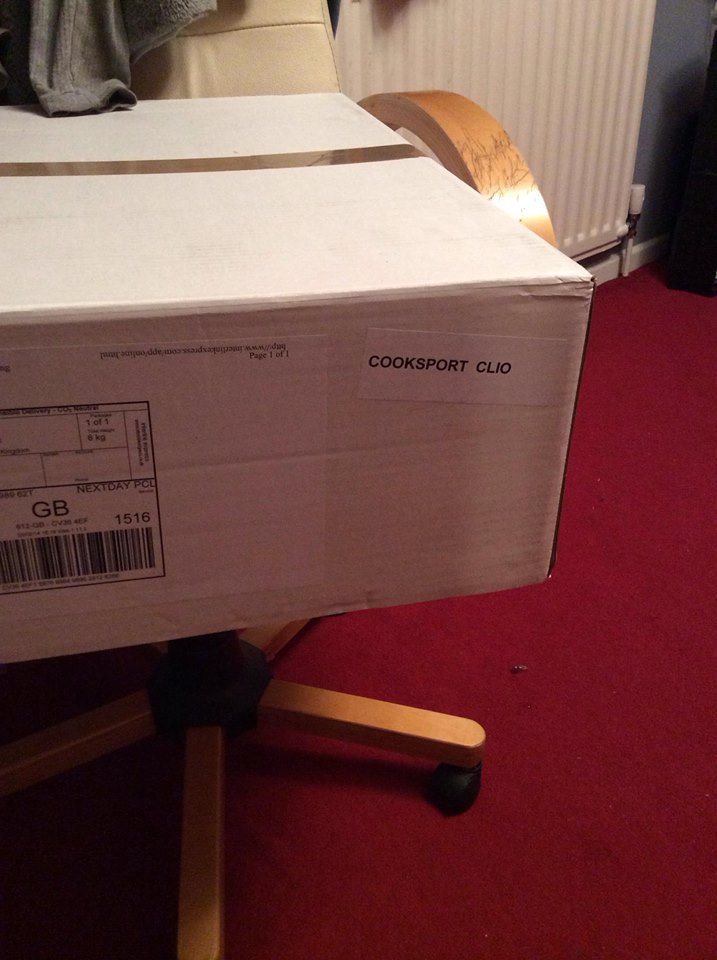 And I managed to get a slightly decent pic today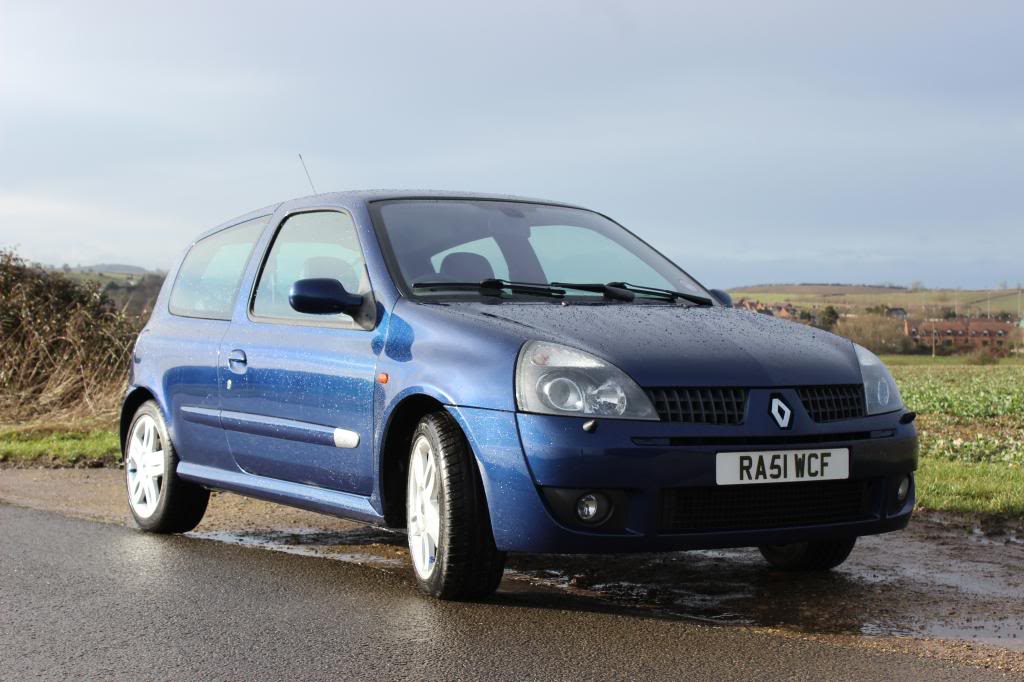 Plans so far are:
Various bodywork issues need sorting, looks as though a couple of panels have had a bad respray at some point
Cup spoiler
OZ ultra's in silver
Powerflex ARB bushes
Whiteline RARB
New rack bushes
Track rods & track rod ends
New plugs & magnecor leads
New exhaust of some sort
98Ron map
There's loads of other tiny bits too but they can be done whenever, once I've sorted most of the bits that I want to do I'll be looking at doing some trackdays as it's something I've been looking forward to a lot
Thanks for reading guys, will update once I get some more bits done.
Dan