Well after owning the Cup for nearly 3 years and after starting the modding I thought I'd start a progress thread.
So when I bought the car back in September 2008 it looked like this: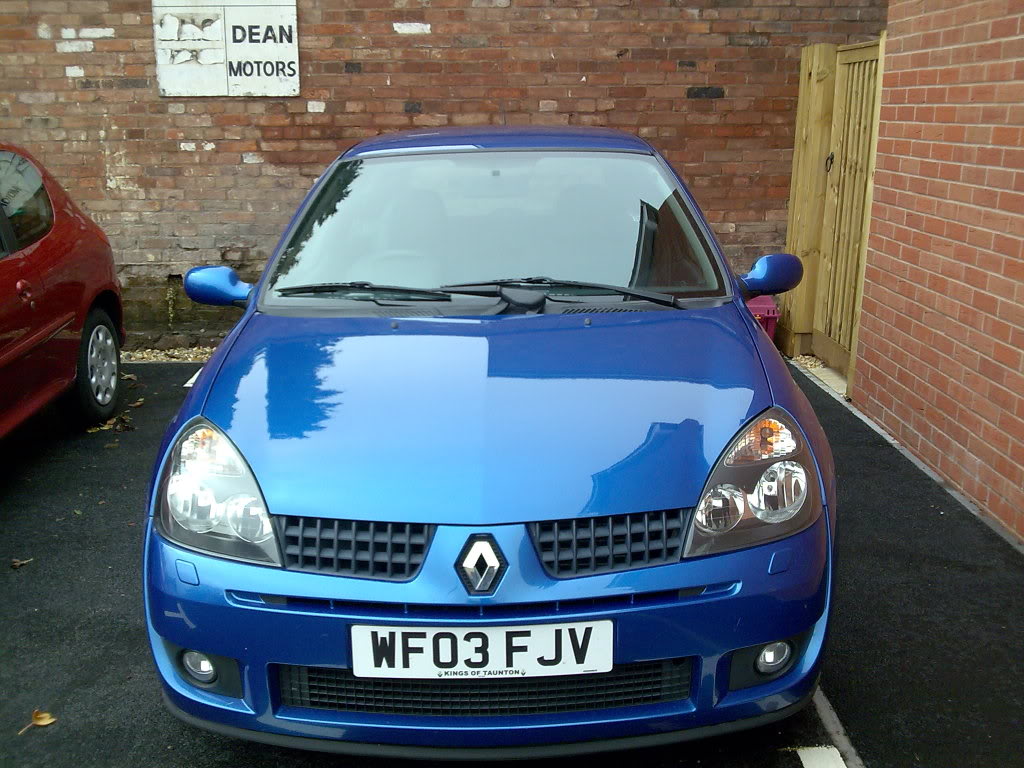 It was completely standard when I bought it. I wish i'd known about cliosport.net when I was looking to buy a Clio as to be honest I probably wouldnt of bought this one and shopped around a little more.
So anyway as soon as I got it home out came the standard head unit and in went a Sony Bluetooth unit: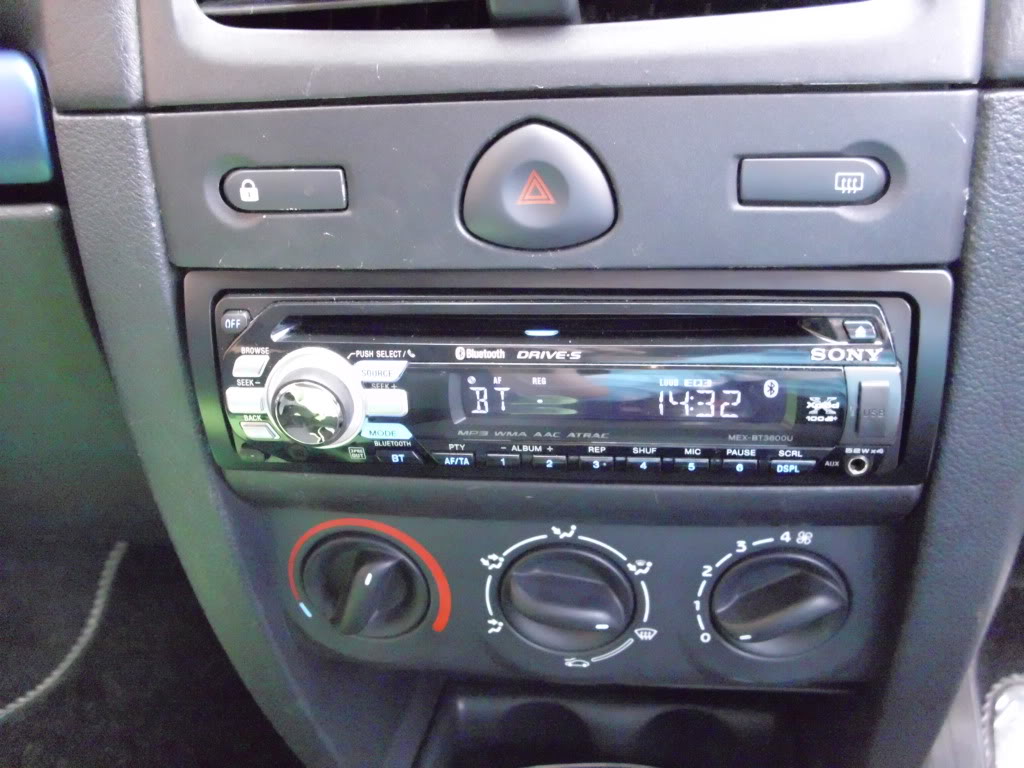 And a smaller ariel went in: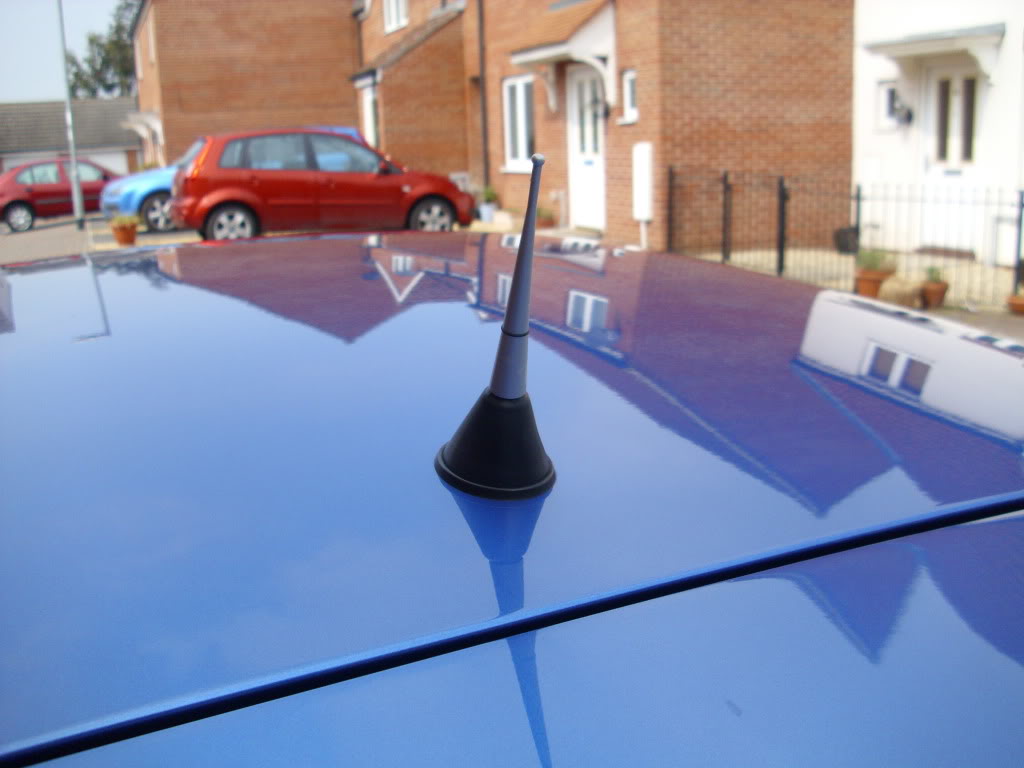 The car stayed standard for nearly a year then this happened: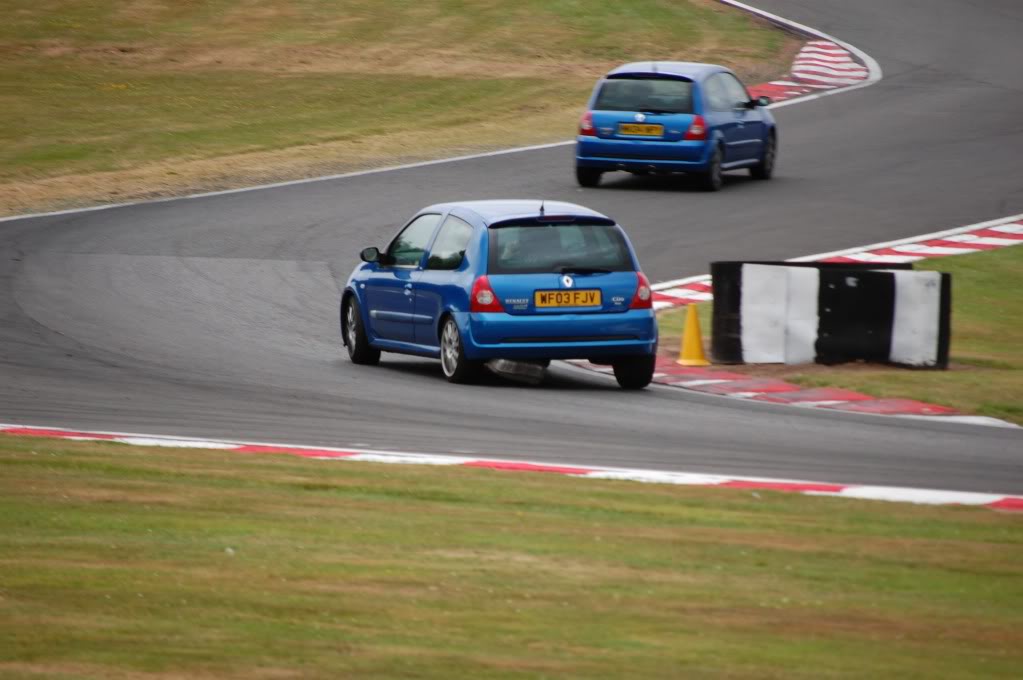 It was replaced by this: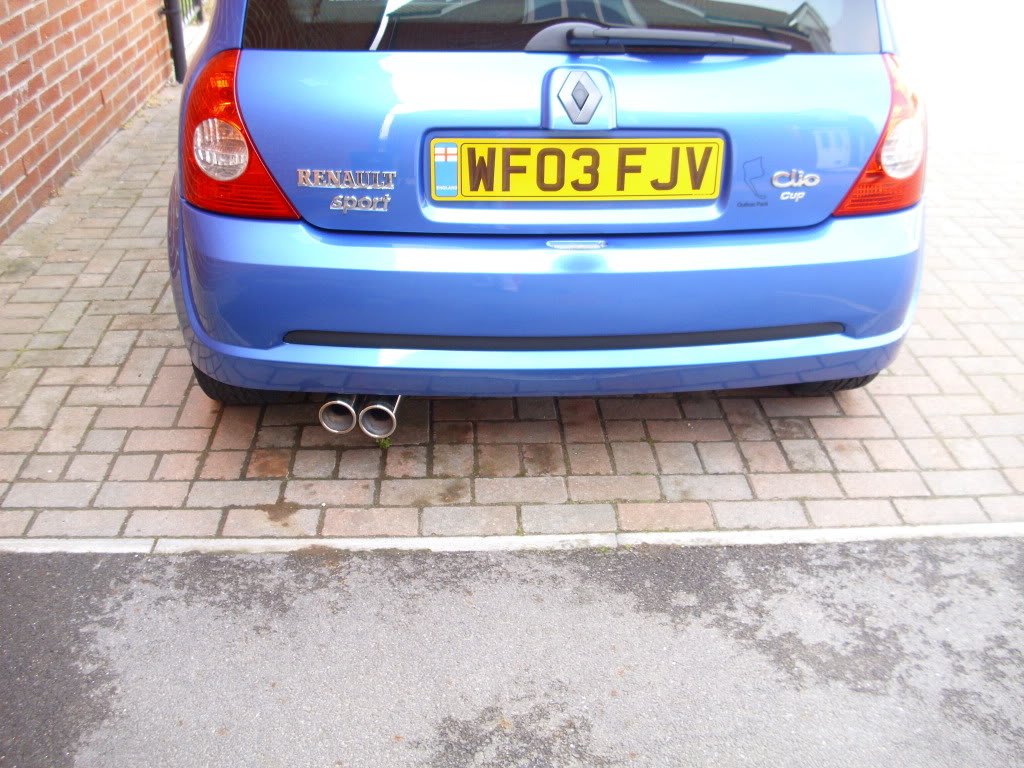 A Janspeed Catback.
Yes I know that its not a very nice exhaust and I do actually really hate the look of it although it does sound good. But I was in need of an exhaust and I still didnt know about this place so off I went to the local exhaust centre.
Then came some new number plates. The front plate didnt look too bad, but the rear plate was awful. So these came as a birthday pressie.
I would of loved to put on a 3/4 plate on the front but the car already screams "Please stop me Mr Police Man" so I kept it at standard size: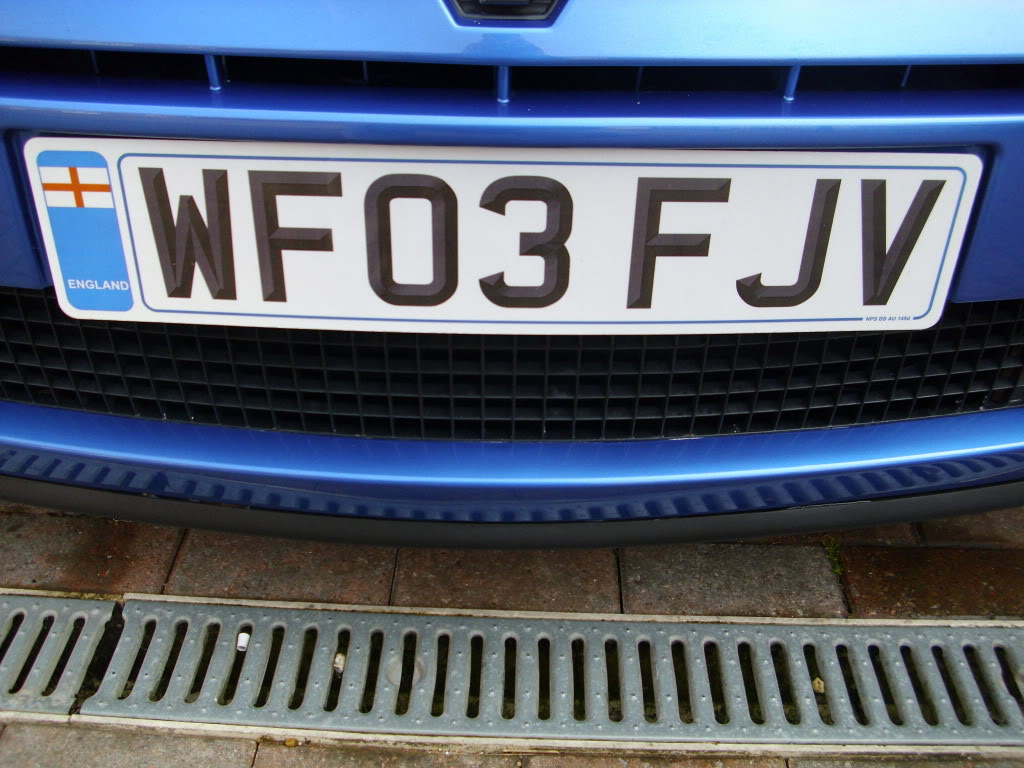 Next on my list was a desperately needed wheel refurb. The guy who owned the car before me must have loved kurbs as every wheel was absolutely trashed.
So they went into the garage looking like this: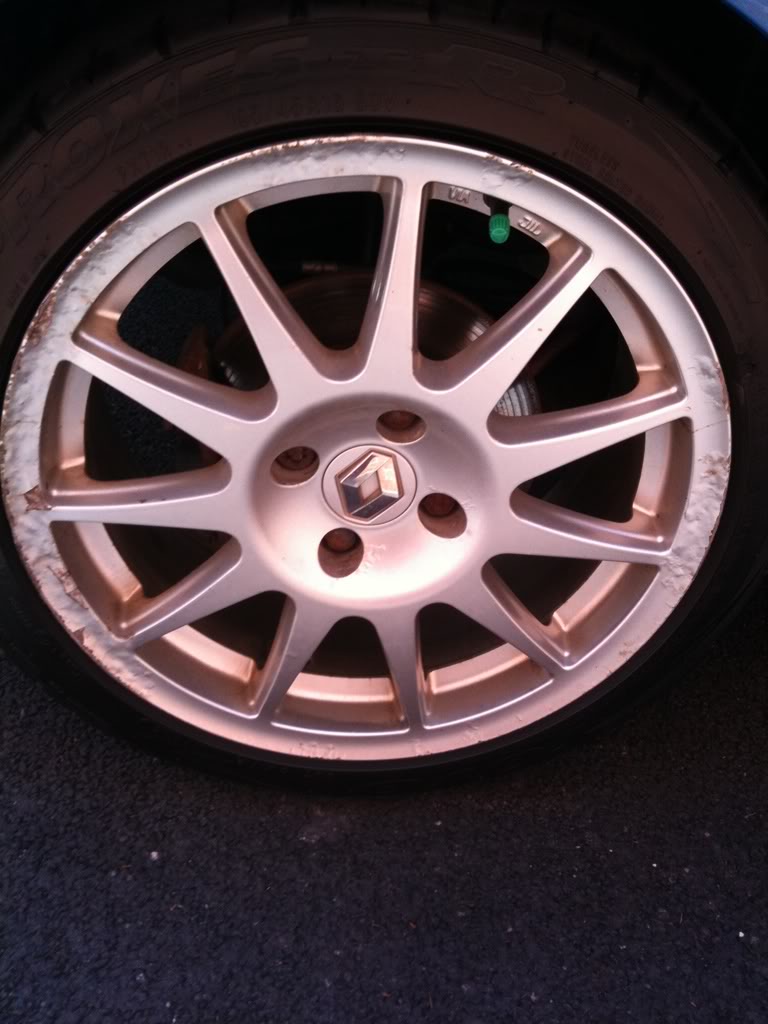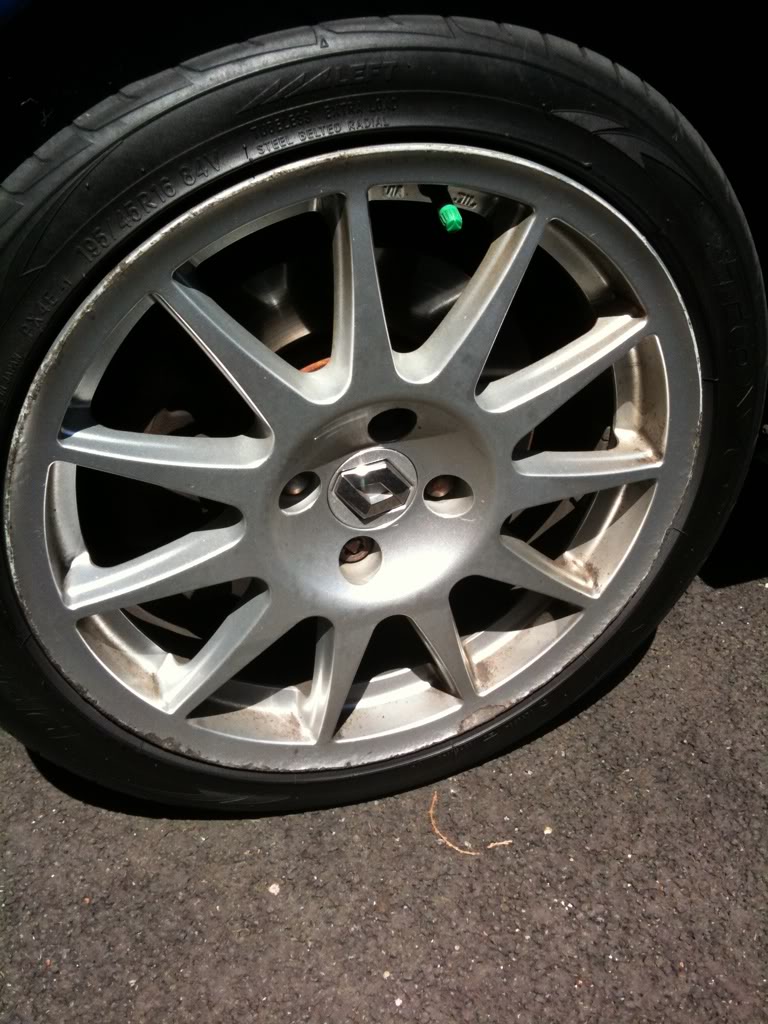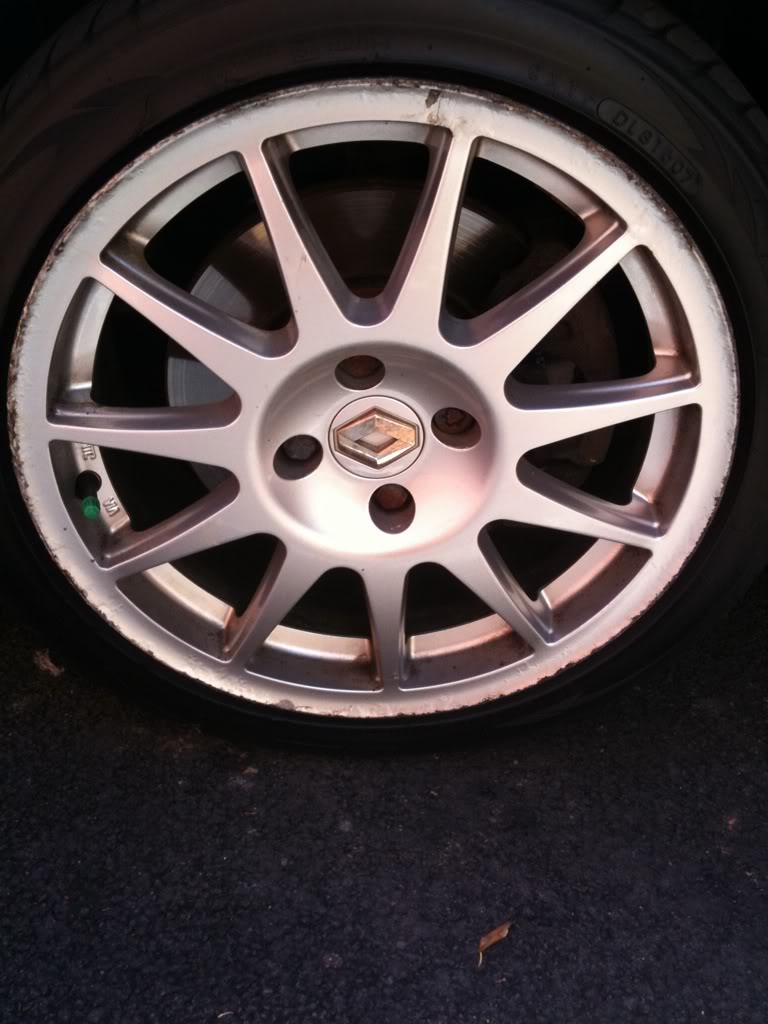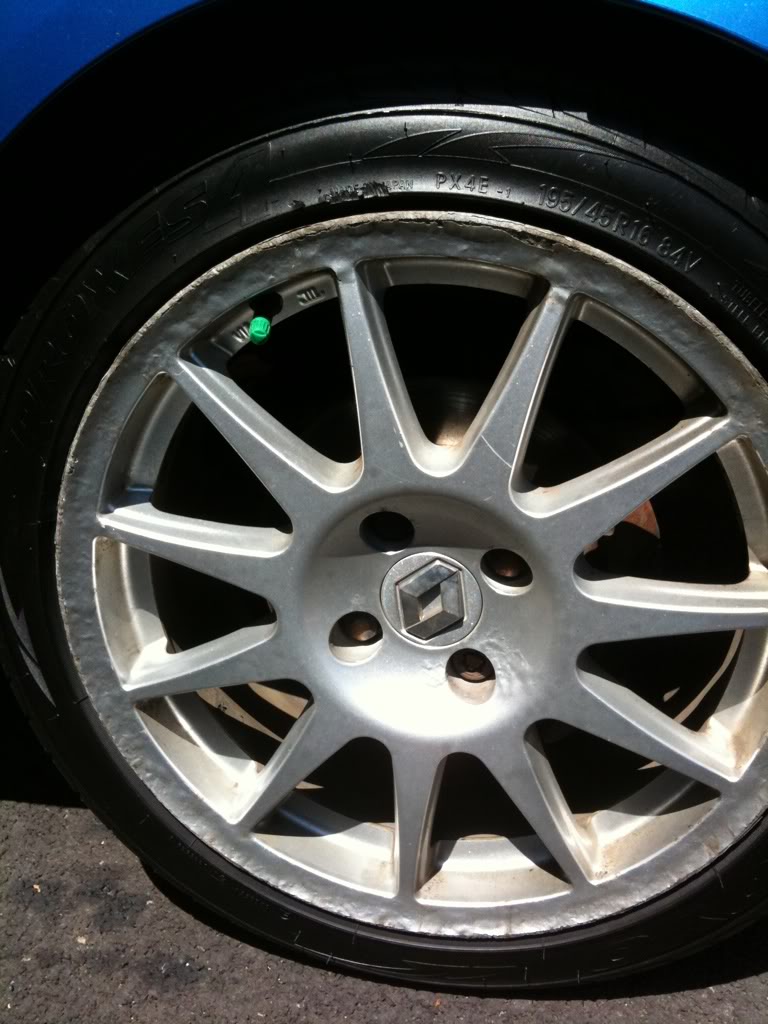 And came out looking like this: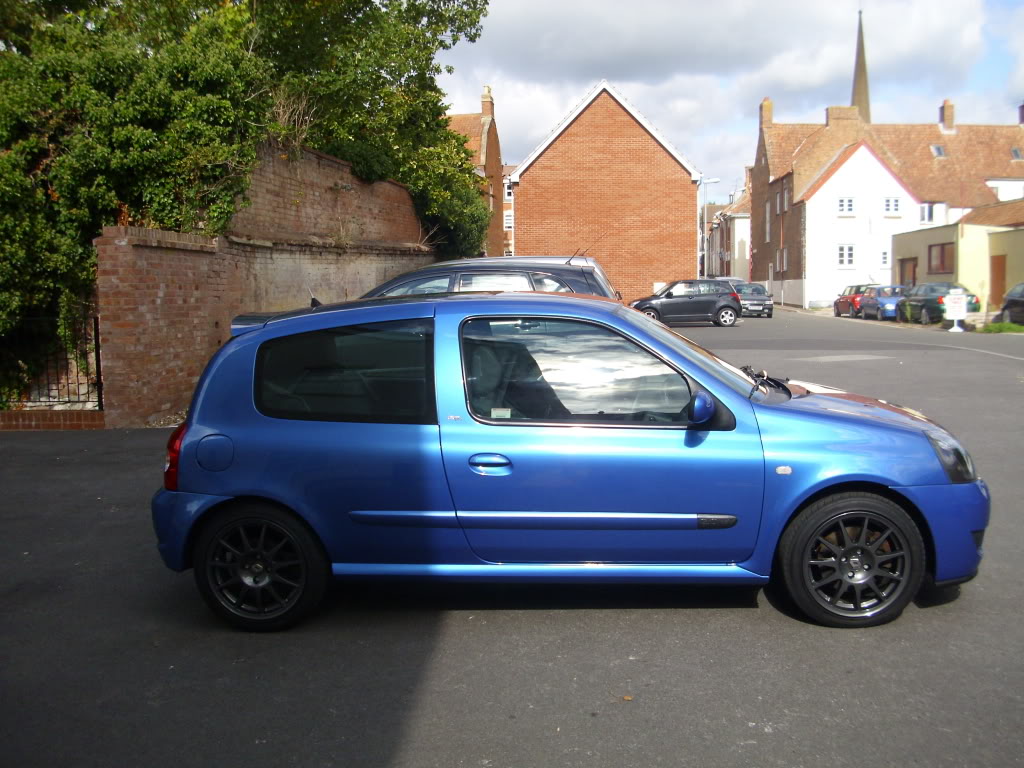 I was a bit undecided on the colour to have the finish in but I'm so glad I chose the anthracite.
As I was happy with the way the car was looking it stayed as it was for about 6 months, then a caught the modding bug as I found cliosport.net:
So then I decided to spray the diamonds and the bullets the same colour as the wheels. The official colour of the wheels is Aston Martin Sparkling Anthracite but BMW Sparkling Grey was a near perfect match plus I could get a spray can from my local Halfrauds: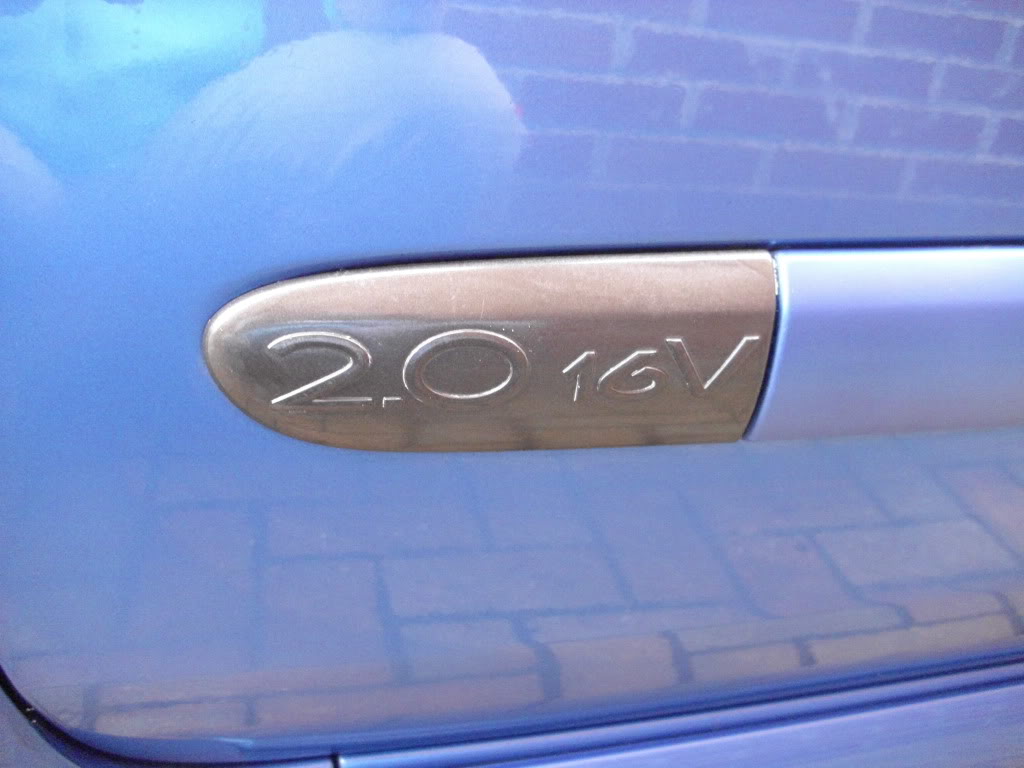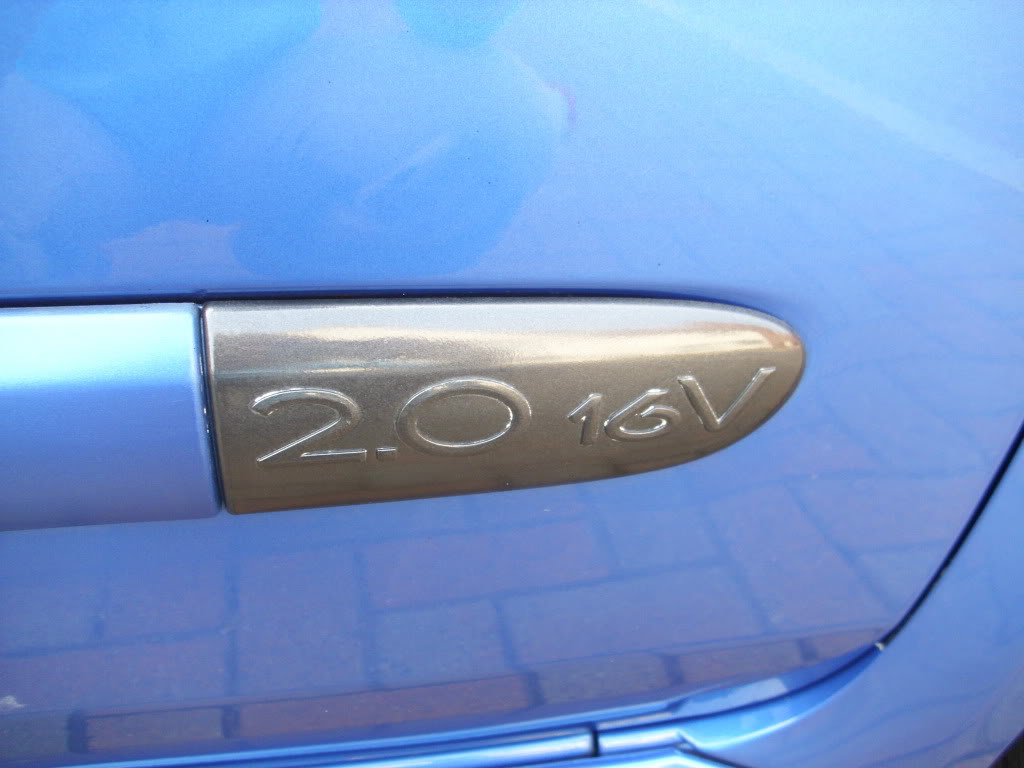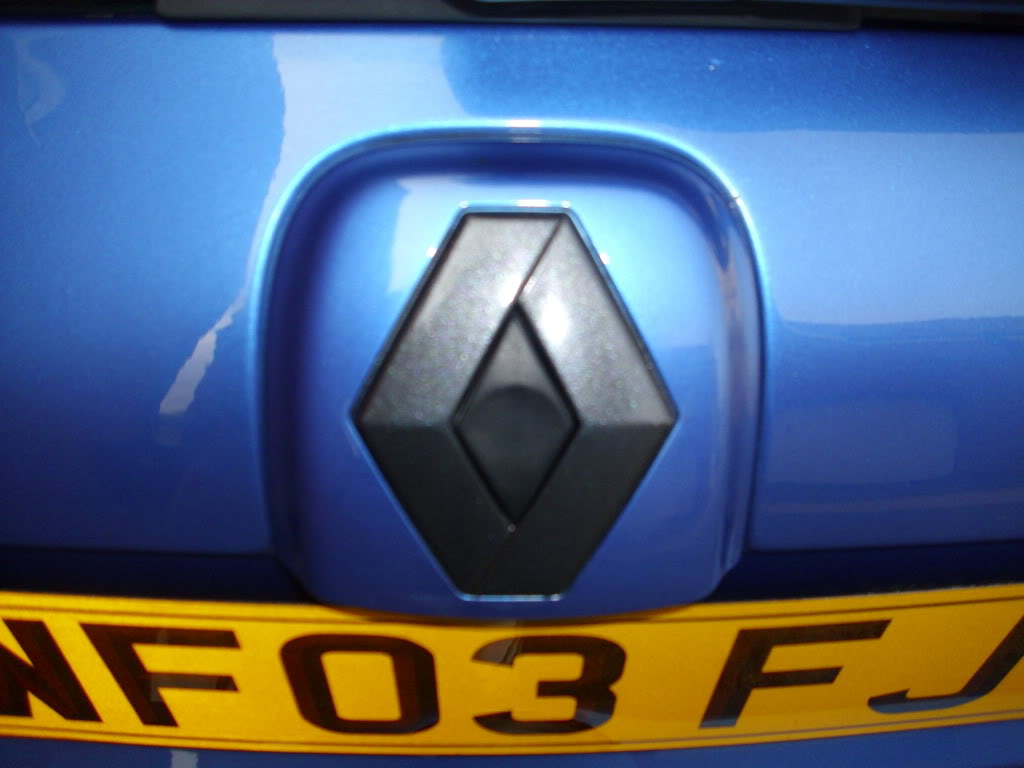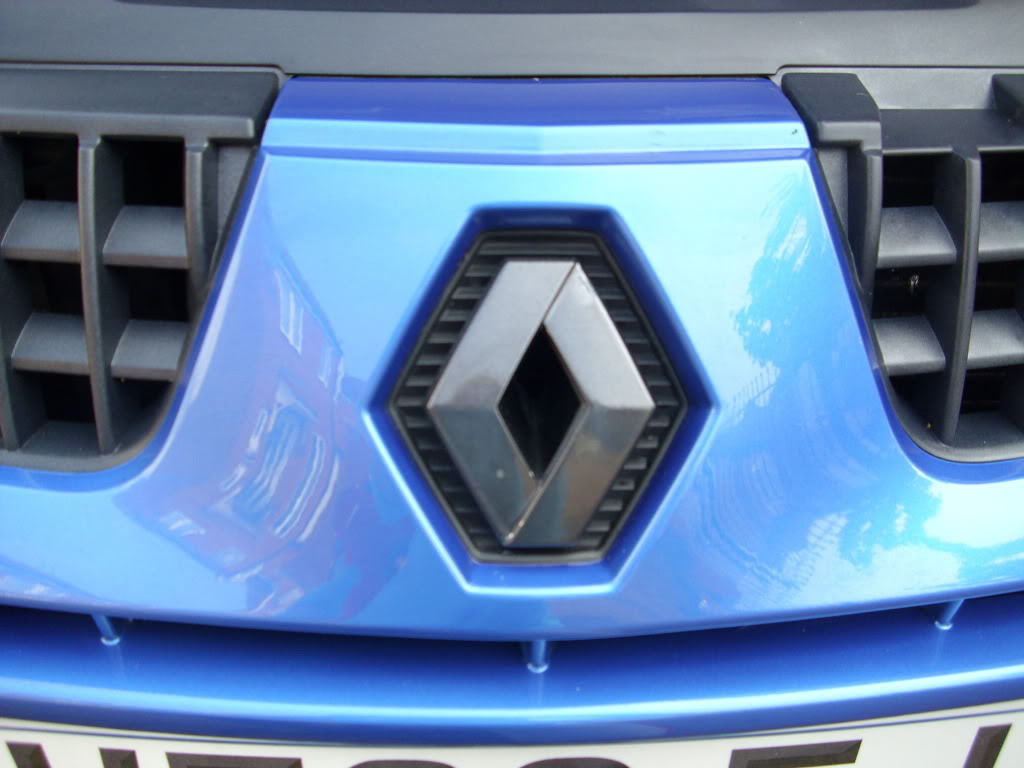 After my fun with a spray can I wanted to do the side strips as they were looking a bit tatty and tired now. I actually quite like that they are matte and different to the rest of the cars paint work so I kept them that way: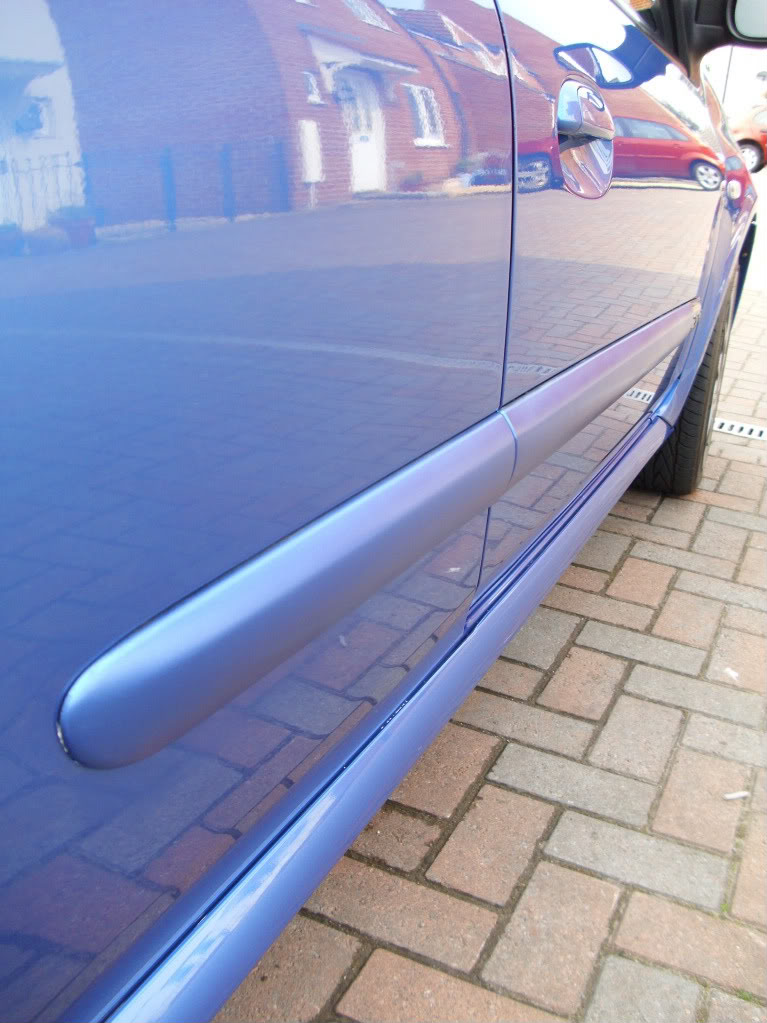 Then came a Pipercross air filter: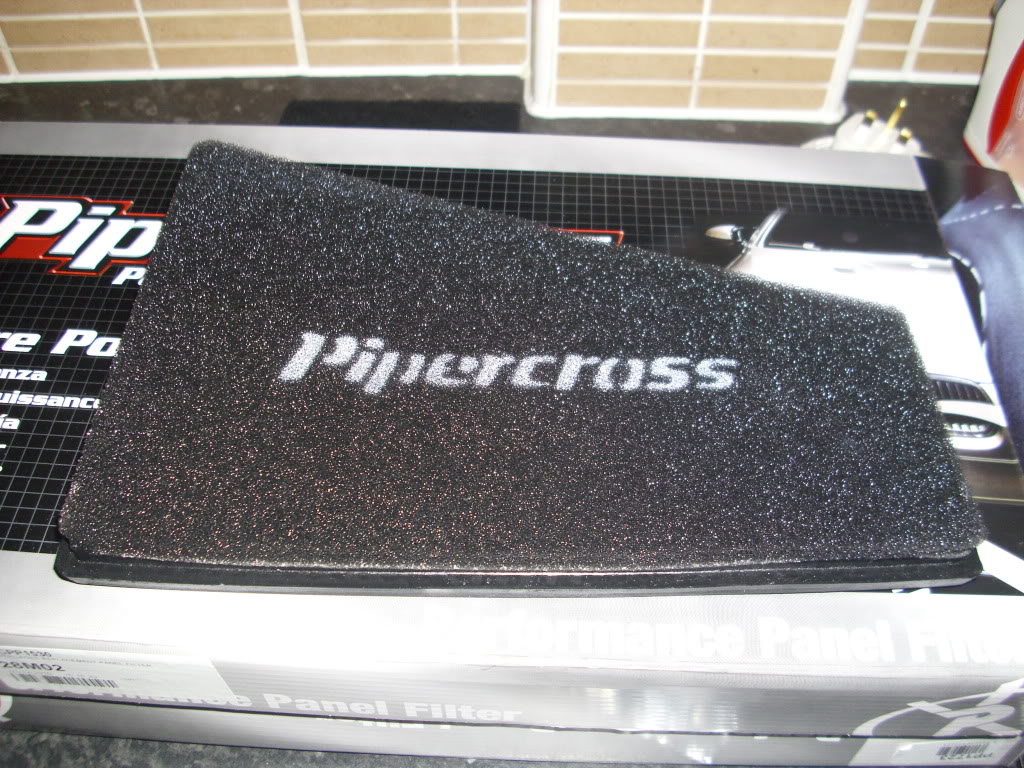 Then some Osram Diadem bulbs: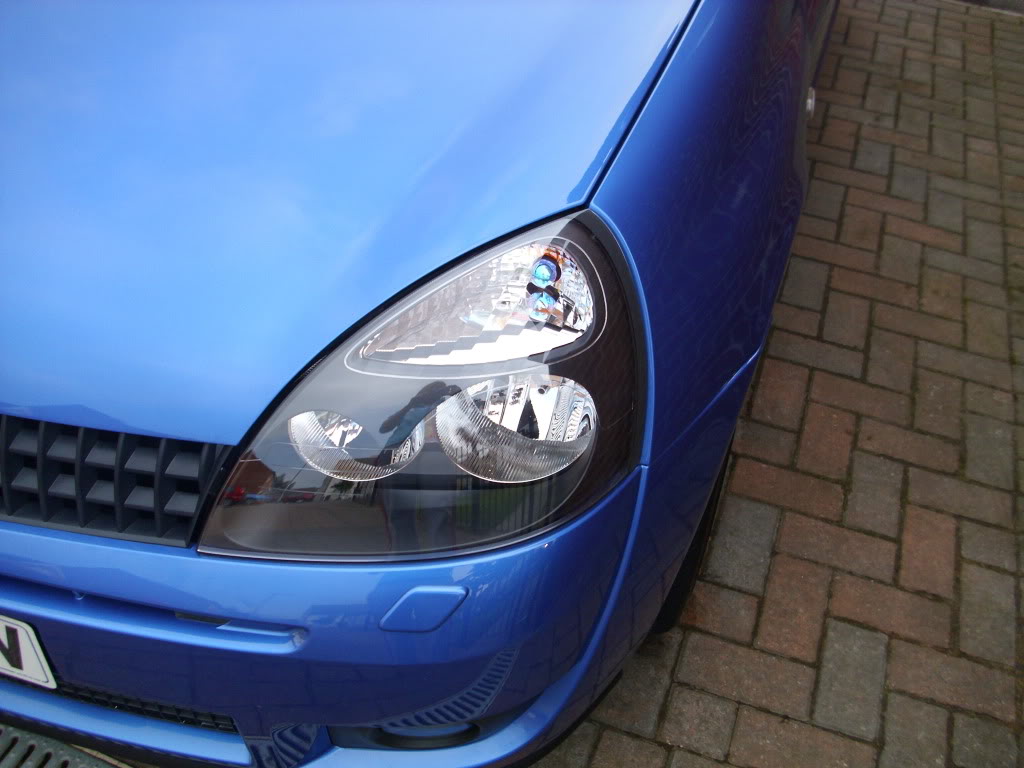 Then came a pair of strut braces courtesy of marinemackay2003: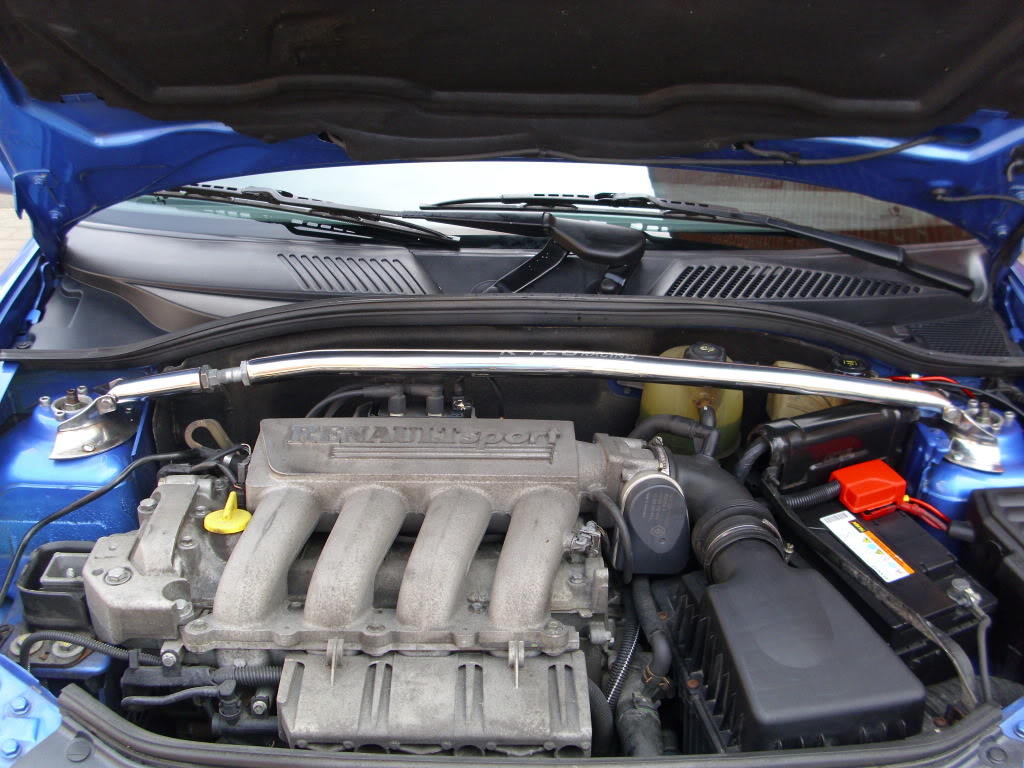 Sorry I havent got a picture of the rear one.
I was then fed up of the nasty calipers so out came some yellow caliper paint: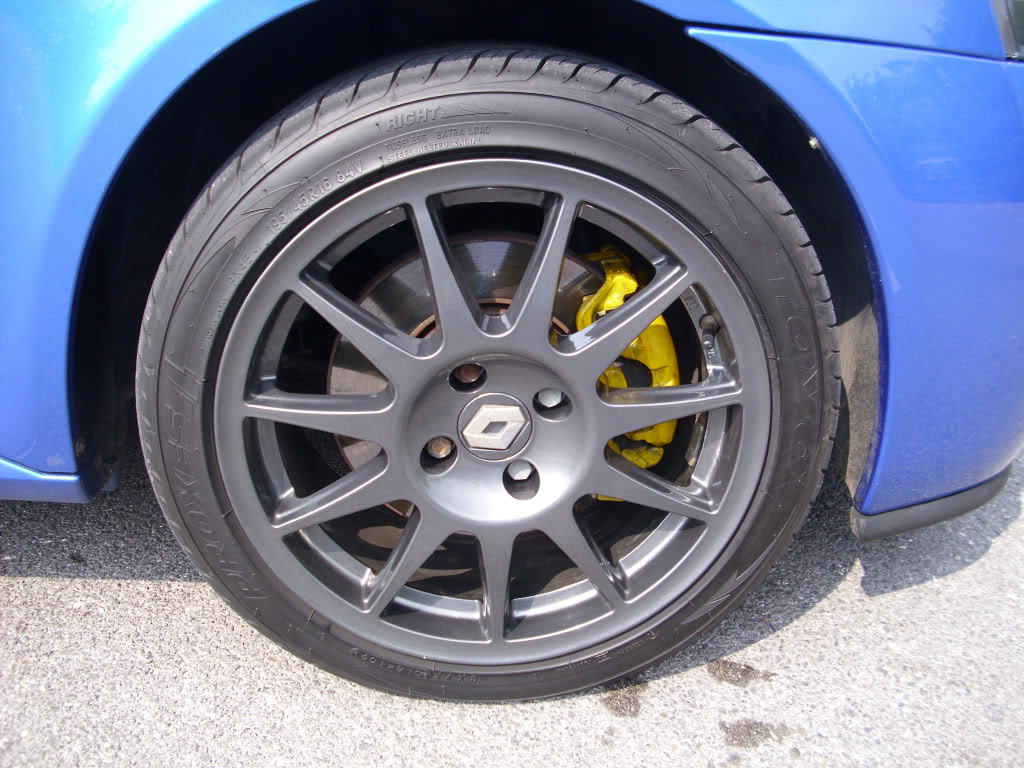 Also in the nasty snow we had, I managed to kurb one of my wheels so I set to making it look a little better until I can get it refurbed again: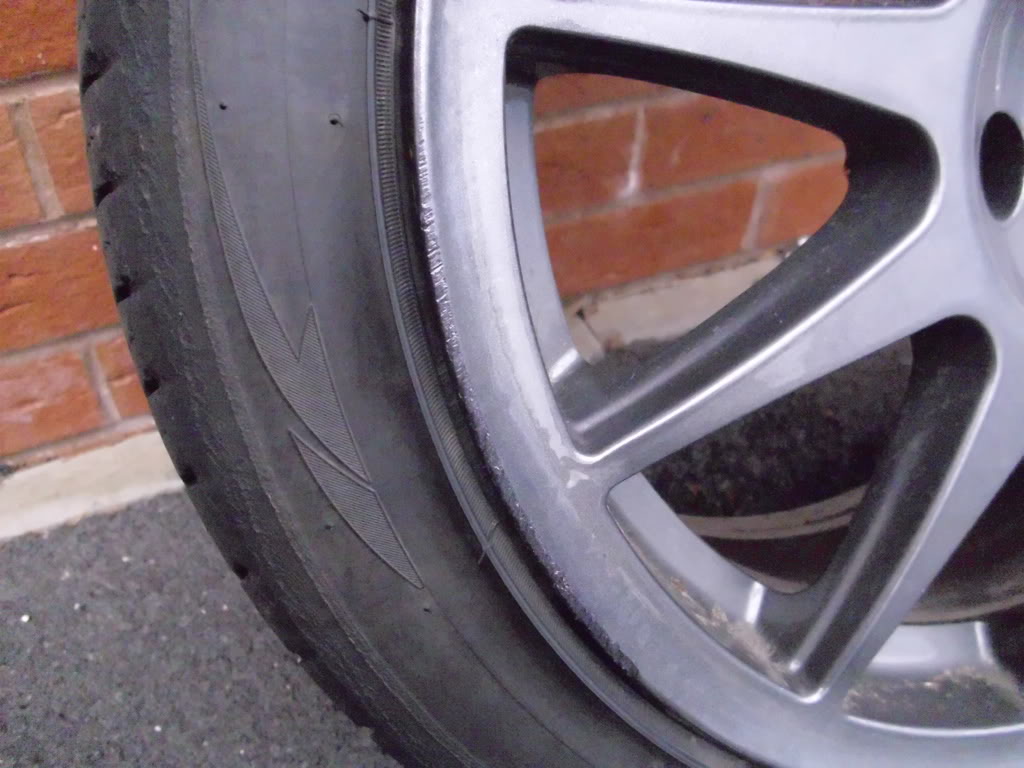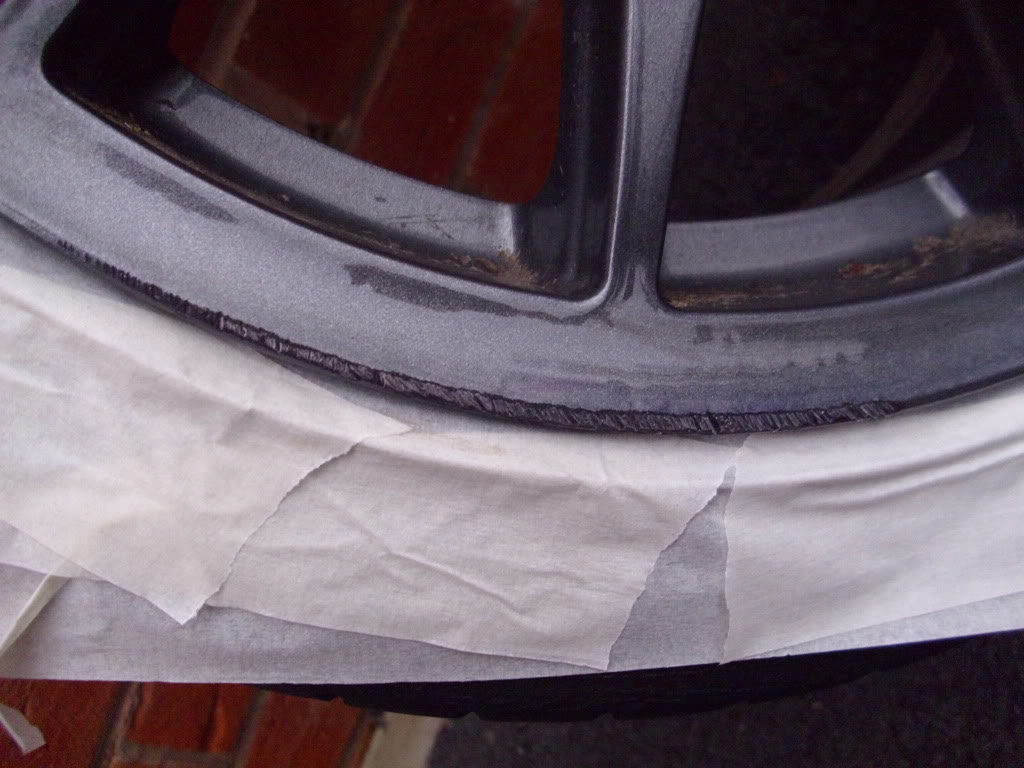 Then came some Mark Fish top mounts courtesy of Daniel. But while I was waiting for a friend to help me fit them I purchased a set of Eibach Sportlines!!
So Mounts: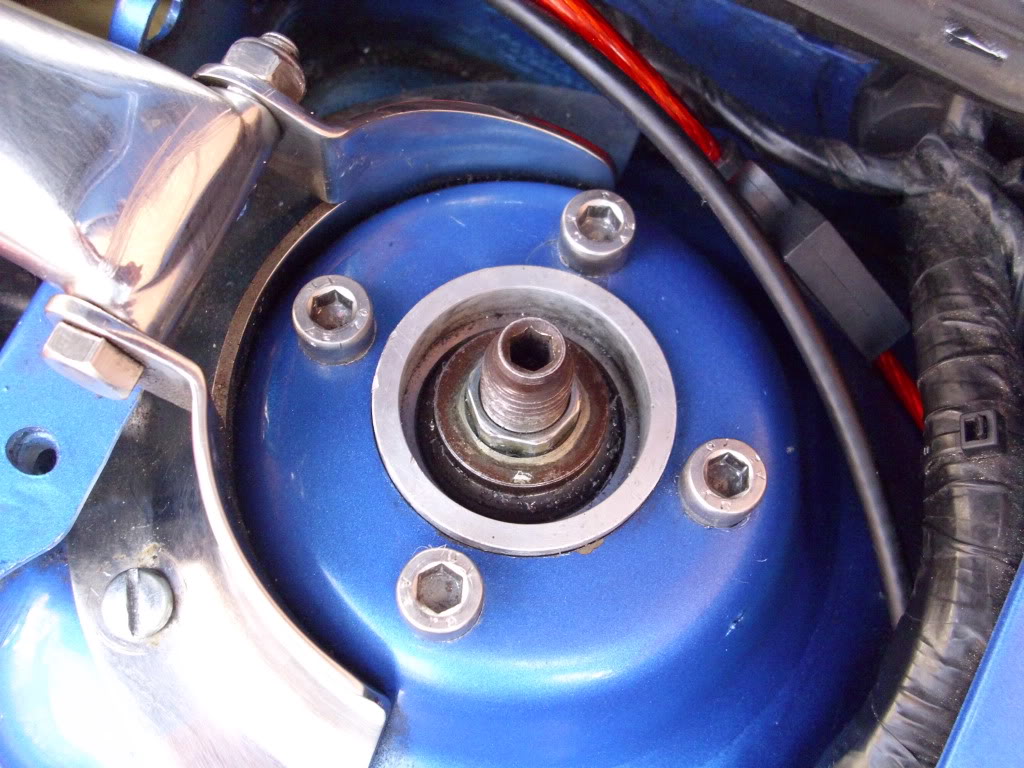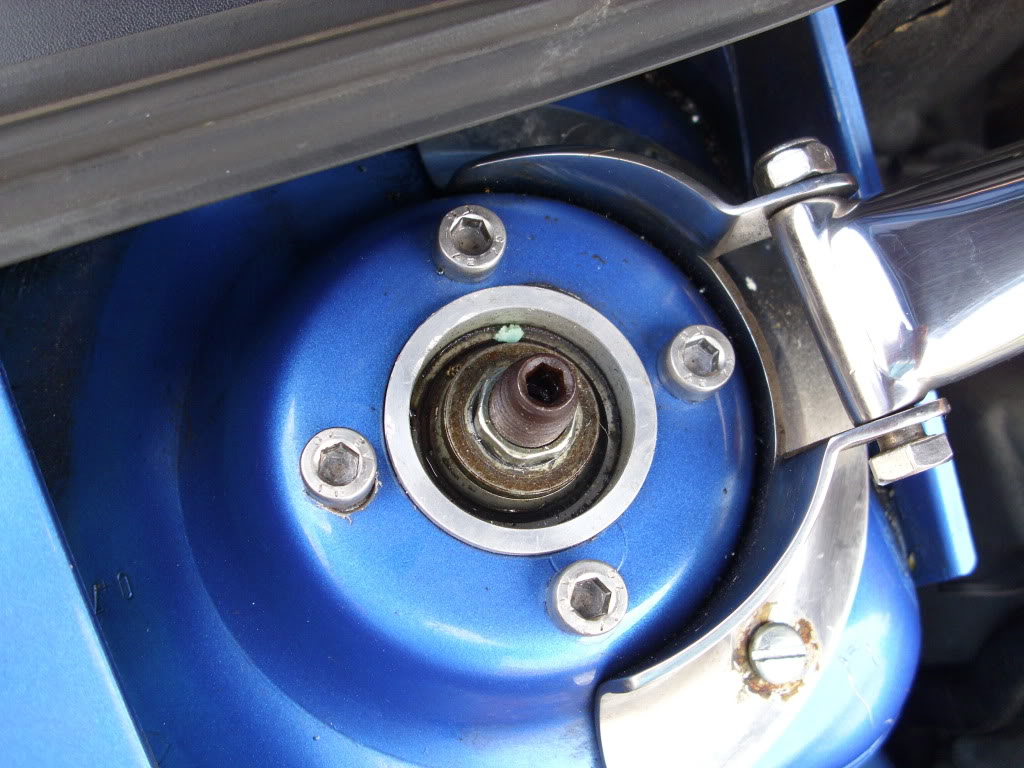 Sportlines: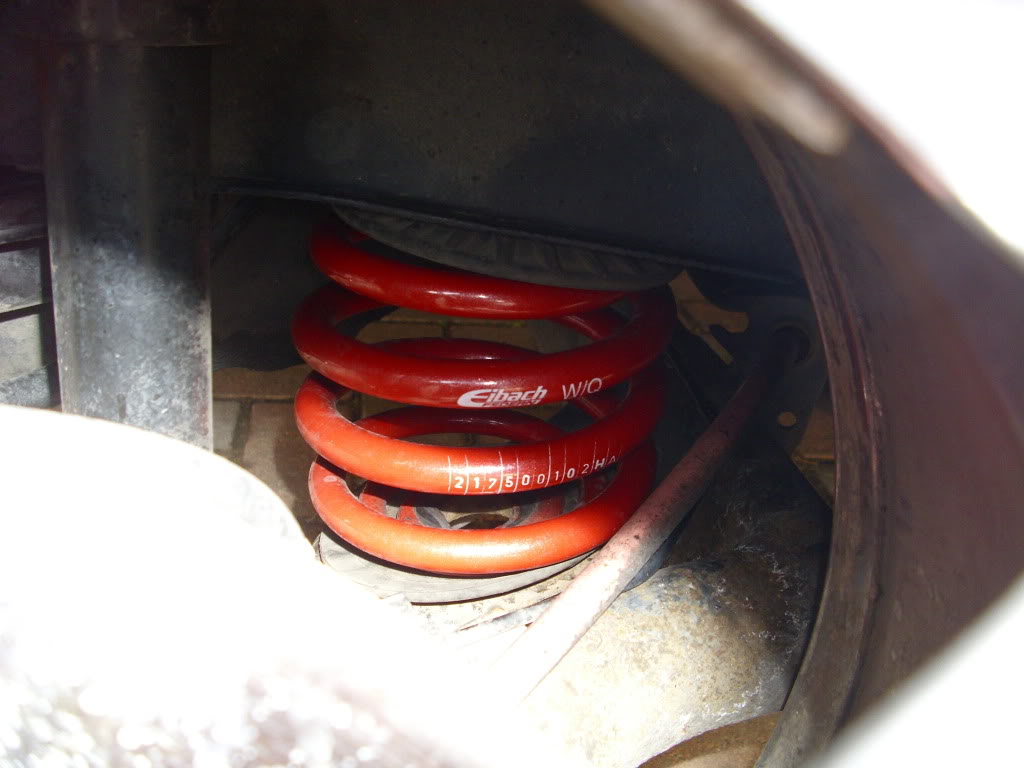 Then I went to the Gadget Show Live. Seeing the cars there with the sound systems made me want to put mine in the Clio. It had only been sat around on the floor at home as something was broken when I took it out my last car. I was pretty sure it was the amp that was broken so I purchased a cheap Ebay jobby. I had guessed correctly, with my new amp the sub was booming away so in the car it went: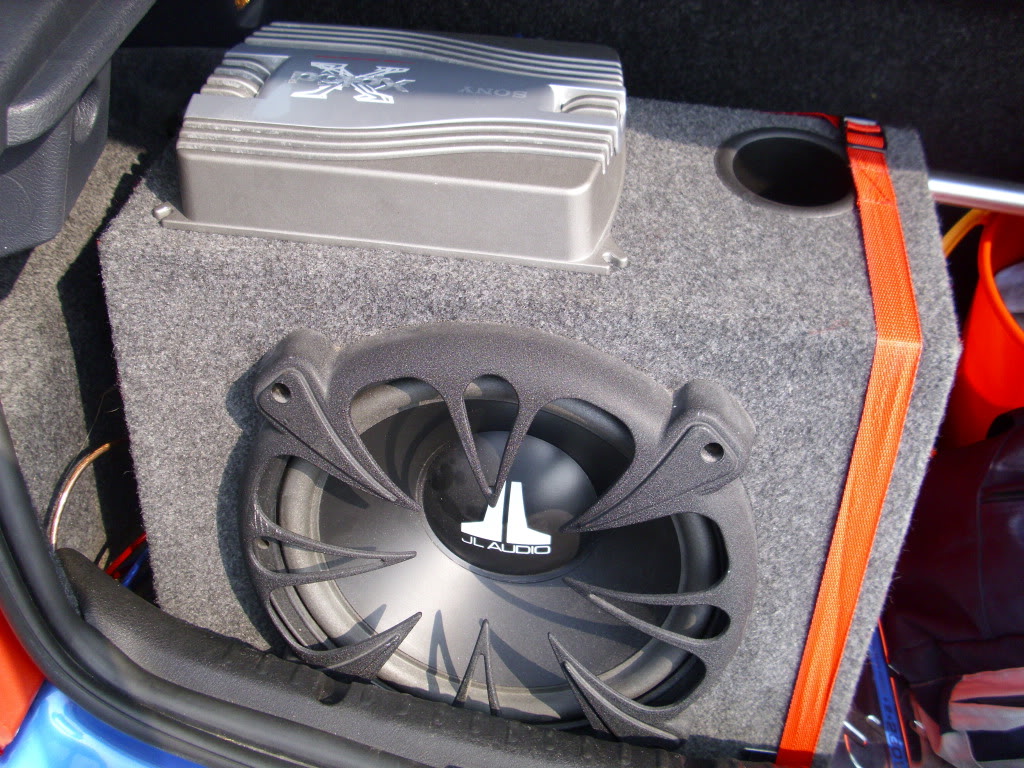 This is how the car is today. Its recently had a front end respray and a set of new headlights courtesy of Mr Insurance which has made the car look like new again.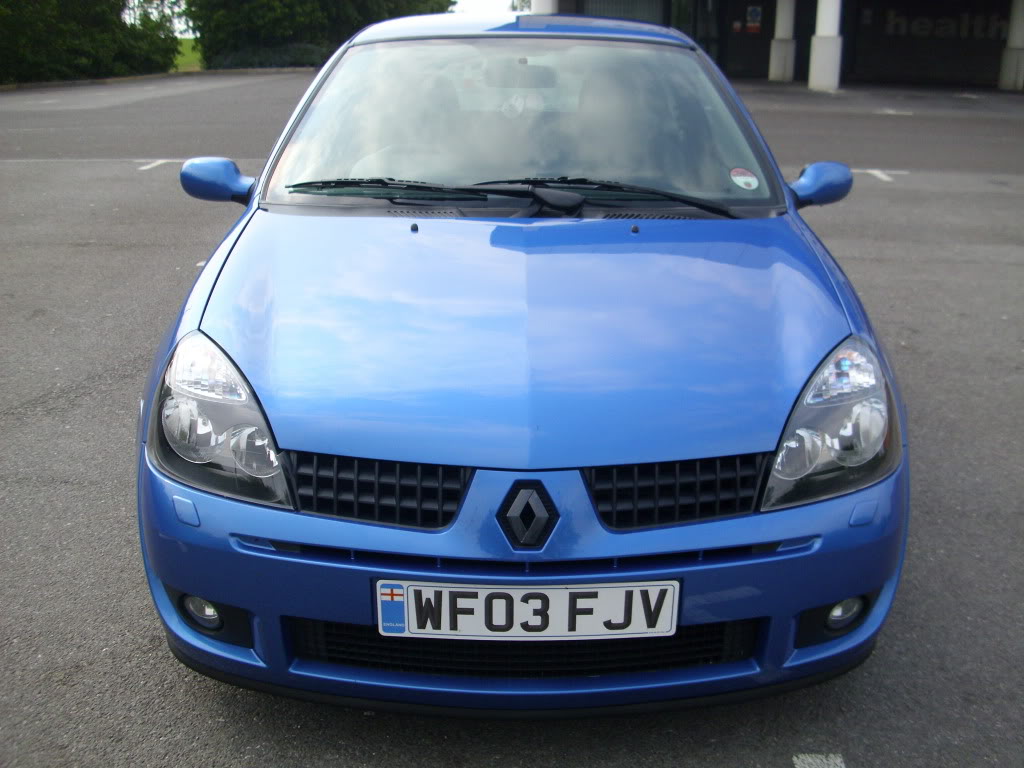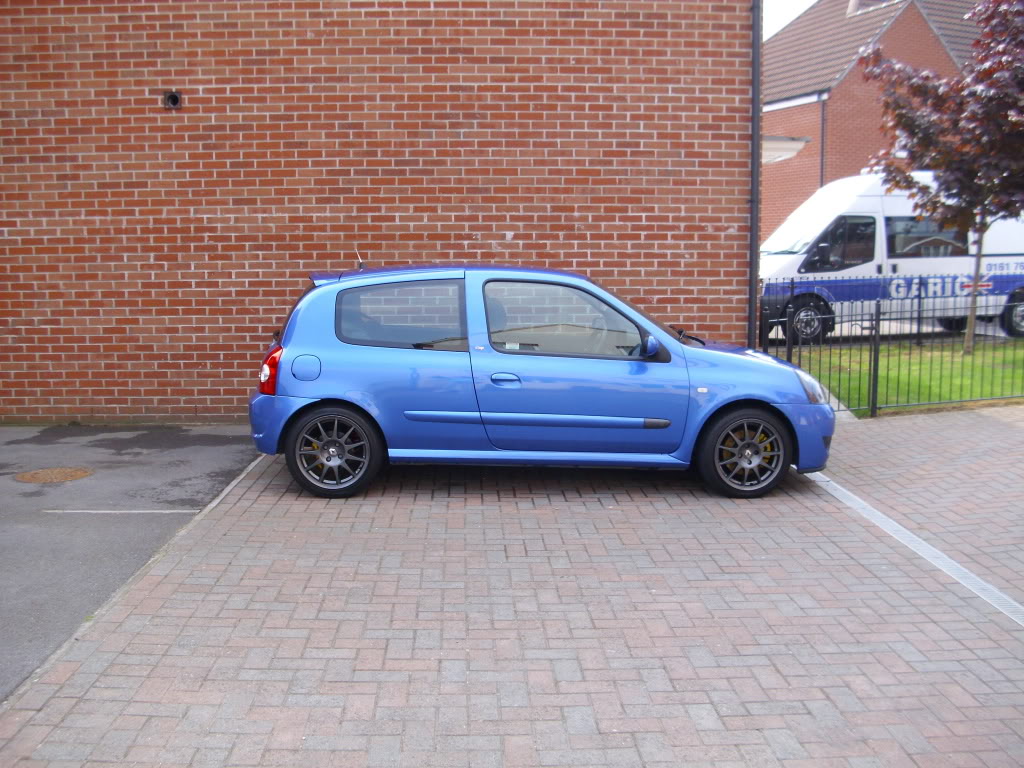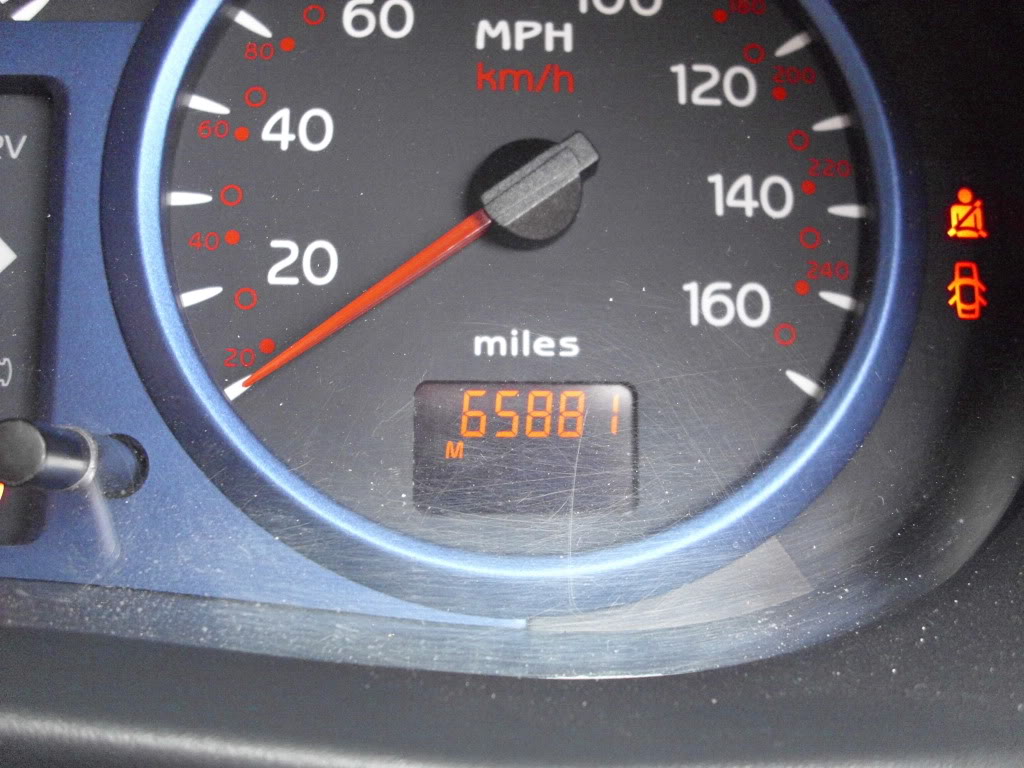 Thanks For Reading!!!!
Last edited by a moderator: