So,here we go again already!.Next Caffeine and Machine meet but with another meet also on the same day!
So with the disappointment of C&M only letting people stay for the 3hr time slot,i have found & spoke to another venue that are only 25/30mins away from C&M to have a Morning Coffee/Breakfast meet beforehand then all drive up to Caffeine & Machine after for the afternoon slot from 12pm.
First Meet of the day will be at Farmers Fayre Farm Shop & Restaurant.This shop is beautiful looking shop with great outdoors seating areas and have said no problem to us having a morning meet there.Also this place look to have much better food & drinks!.
Website & Instagram to have a look.
Welcome back to Instagram. Sign in to check out what your friends, family & interests have been capturing & sharing around the world.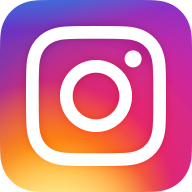 instagram.com
So the date-Sunday the 5th Sept
Time,well the Farm Shop opens very early but i would say meet 9:30/10:00 then leave 11:30 to get to C&M for 12 or just after.This way it gives us plenty of time to chat to each other & also the choice to do both meets or one or the other.
Thanks
Steve