Hi all
After the great turn out of the Caffeine & Machine meet yesterday (24th July) and interest in having another meet.
I have found a different venue.
B ROADS HUNTERS CLUB
located in East Sussex,Same kind of thing like Caffeine & Machine,but this time not an early start as it opens at 10am.
I'am in talks with BRHC,so will confirm on things soon on other little bits of info.
So the date i had in mind was Sunday the 29th of August but,they have a German car meet then.So will have to be a Sat again on the 28th of August and it is a Bank Hol weekend or even could do the Bank Hol Monday & this gives everyone time to clean/do last bits on there cars etc.
So Dates.
SATURDAY the 28th Aug
Or
MONDAY(bank hol) 30th Aug
B Roads Hunters Club is located in Lewes,East Sussex.
Links Below of there website and Instagram.
Welcome back to Instagram. Sign in to check out what your friends, family & interests have been capturing & sharing around the world.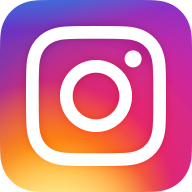 instagram.com