Hey,
Been wanting rid of my Seat Leon for some time now but couldn't resist getting myself a 182 after Jim (leeds_182) let me take his 172 cup for a drive the other night.
Been wanting a 182 purely for the twin exhaust and wanting climate etc, seems that inferno isn't a colour that you come across daily on Clio's.
After Jim took me for a spin and was dropping me back off at home literally at the end of the street where my girlfriend lives was an Inferno up for sale! It had to be fate!
Anyway after knocking £400 off the asking price I should be picking this up sometime during the week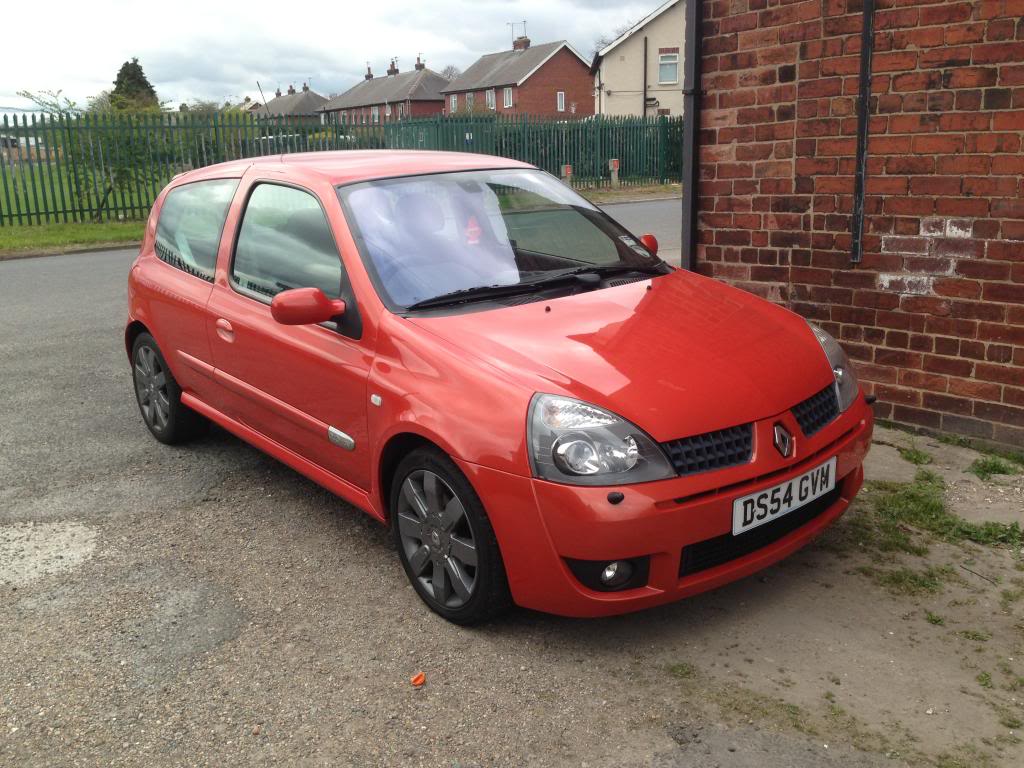 It is completely standard apart from a Scorpion SRN019 cat-back with decat, sounds lovely and luckily the bloke has decided to keep the original cat too!
Plans are to have the cambelt and dephaser replaced as it is on the noisy side and for peace of mind that the belts have been done by someone reputable. Apart from that just enjoy it and tweak when necessary!
Thanks for looking!