After a long trip from Fife to Somerset (800+ mile round trip) i got her home on Friday.
She used to belong to Daz_RT_40 and i am now the proud owner
Spec is -


Ktec KTR 2.5" Stealth Exhaust.
Ktec KTR 2.5" De-cat Downpipe.
Ktec KTR Coilovers (Set up for fast road use)
Ktec Vibratechnics Uprated Engine + Gearbox mounts.
Powerflex Uprated lower gearbox mount.
Brembo HC Front Discs combined with Ferrodo DS2500 Front Pads with performance Dot5 fluid used.
Uprated ITG panel filter with 3.5" Cold air feeds mounted to bumper + fog surround.
SFS Induction elbow pipe.
15" Team Dynamic Pro Race 1.2's with Toyo T1-R's fitted.
OMP Targa suede steering wheel + Boss
Other Bits:
Ph2 Strips
Ph2 172 Cup Spoiler
6000k HID Headlight kit.
Clio 197 'Sport' badge Professionally sprayed black with the mirror caps and front diamond.
Cupra front splitter.
Bosch Aerotwin blades.

A few pics...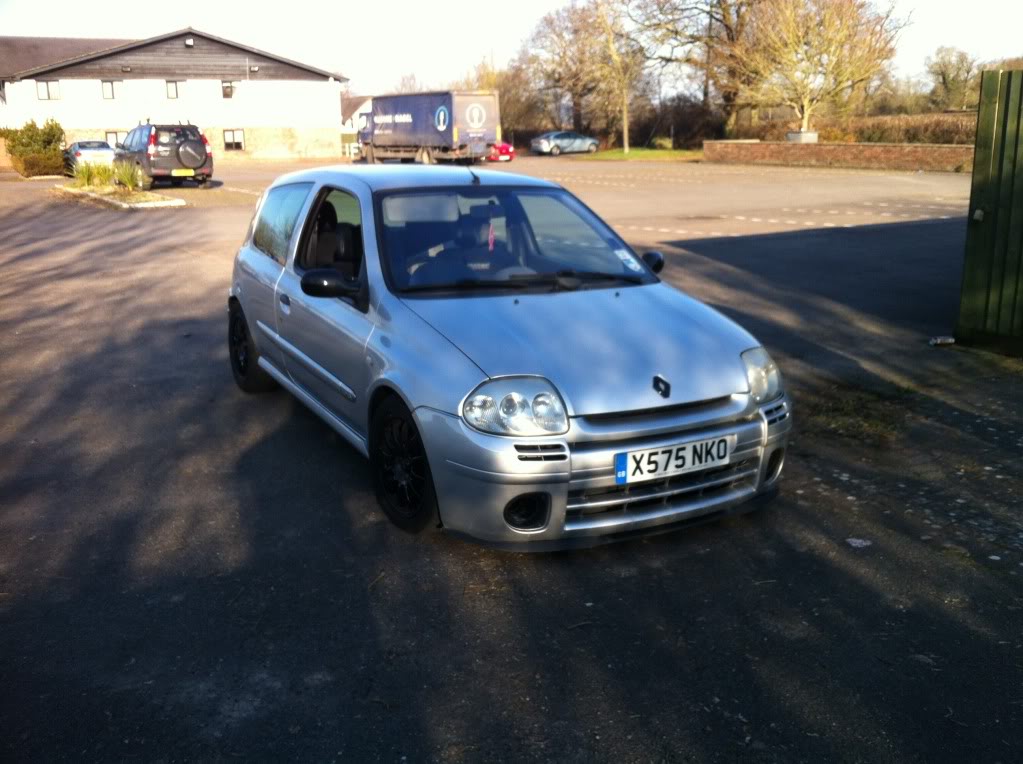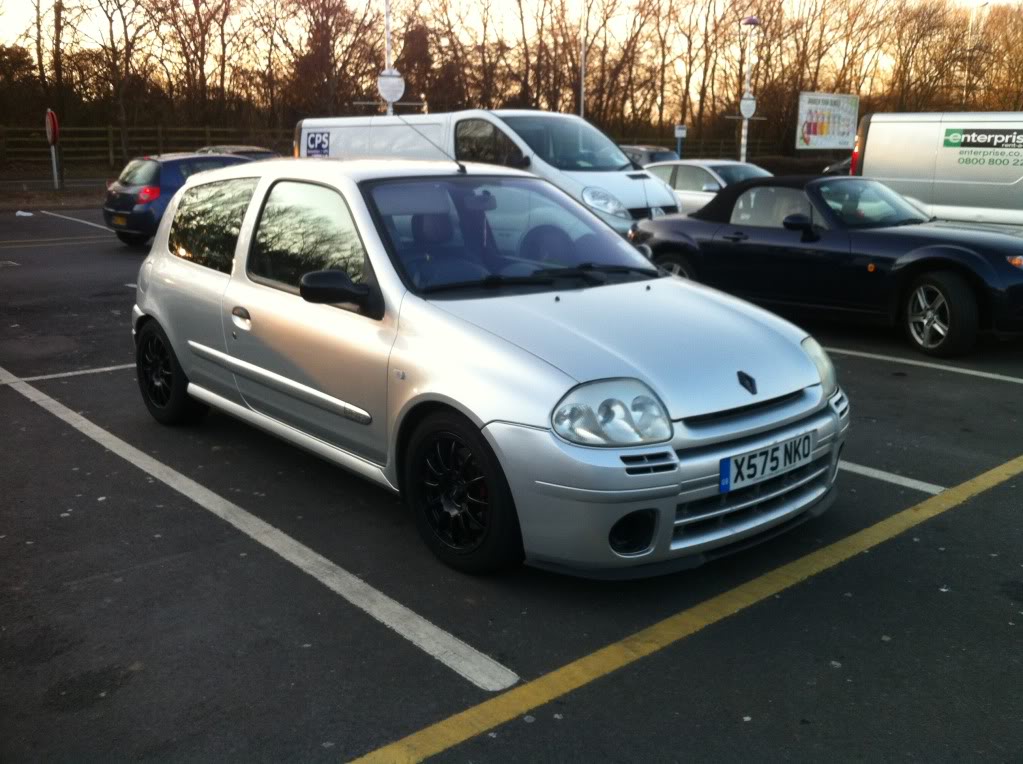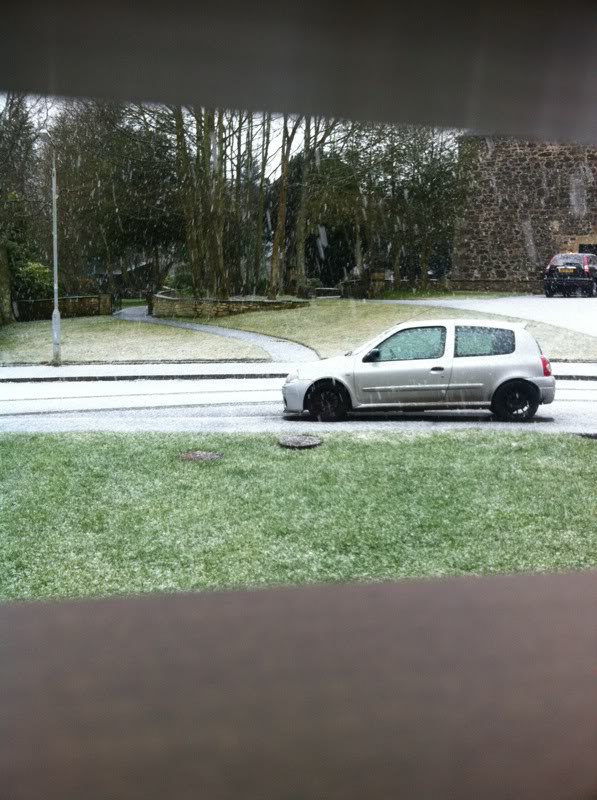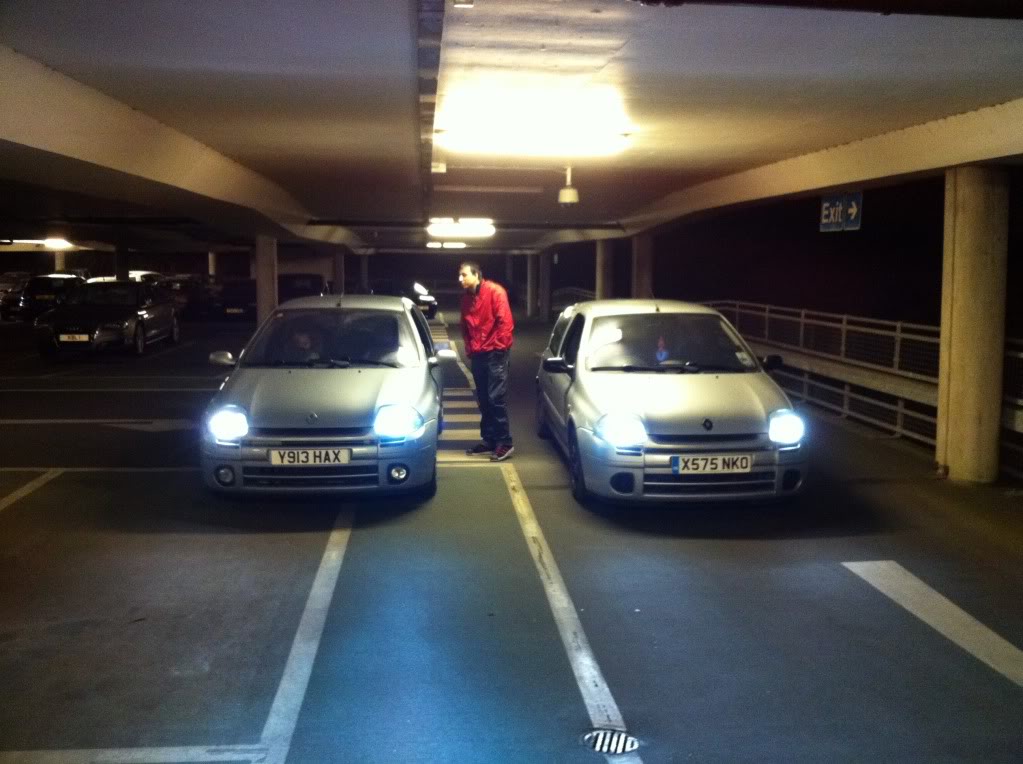 Plans for the future
Ph1 lights - Done
Silver Clio badge - Done
Silver Mirrors
Silver Sport Badge
De-wiper
Light Refurb
Sabelt Wheel
Possible plans for the future
Silver 1.2s instead of black
Cage/Buckets/Harnesses
Ph1 strips (cant decide)
Silver Diamond (like the black atm)
Anyway thats about it so far,
Will get some better pics at the weekend as i was to busy driving it this weekend!
Cheers Fraser