You'll either get a free car, or brutally murdered. Either way, it's a fun trip.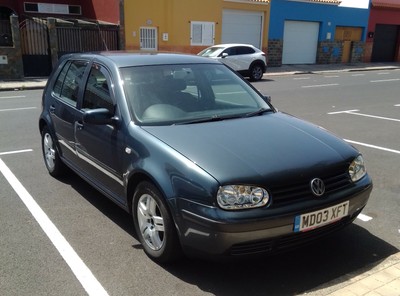 Ferry back to Spain, ferry from Spain or France, or tunnel, back to UK. Where do I sit on the ferry. Where do I get the ferry. I indulged a lot of teenagers. my dad says, my brother likes golf's, I'm learning to drive.
Bought this car at the start of the year for traveling to work in UK.
When work contract ended, I loaded up all my baggage and drove back to my house in Gran Canaria, Spain.

I parked the car in the garage here, through a cover over it, and there it has stayed...Now its in the way.

So my plan was to simply return the car to UK after Covid panic died down...seems it hasn't in the UK?
I am un vaccinated so the cost of travel plus 3 tests to return, makes it uneconomical for me to bring the car back.

NOW....If you want to grab a £20 Ryanair flight over here then you can have the car for free...FOR FREE

Return ferry to mainland Spain from here can be had for 300 euro.
If genuinely interested contact me here.