A couple of quiet months with the car but with the pre season test day at Snetterton on the 18th March now booked things are starting to happen again.
To start off on the right foot the workshop received a bit of a makeover in January with a fresh coat of paint on the floor and some more storage.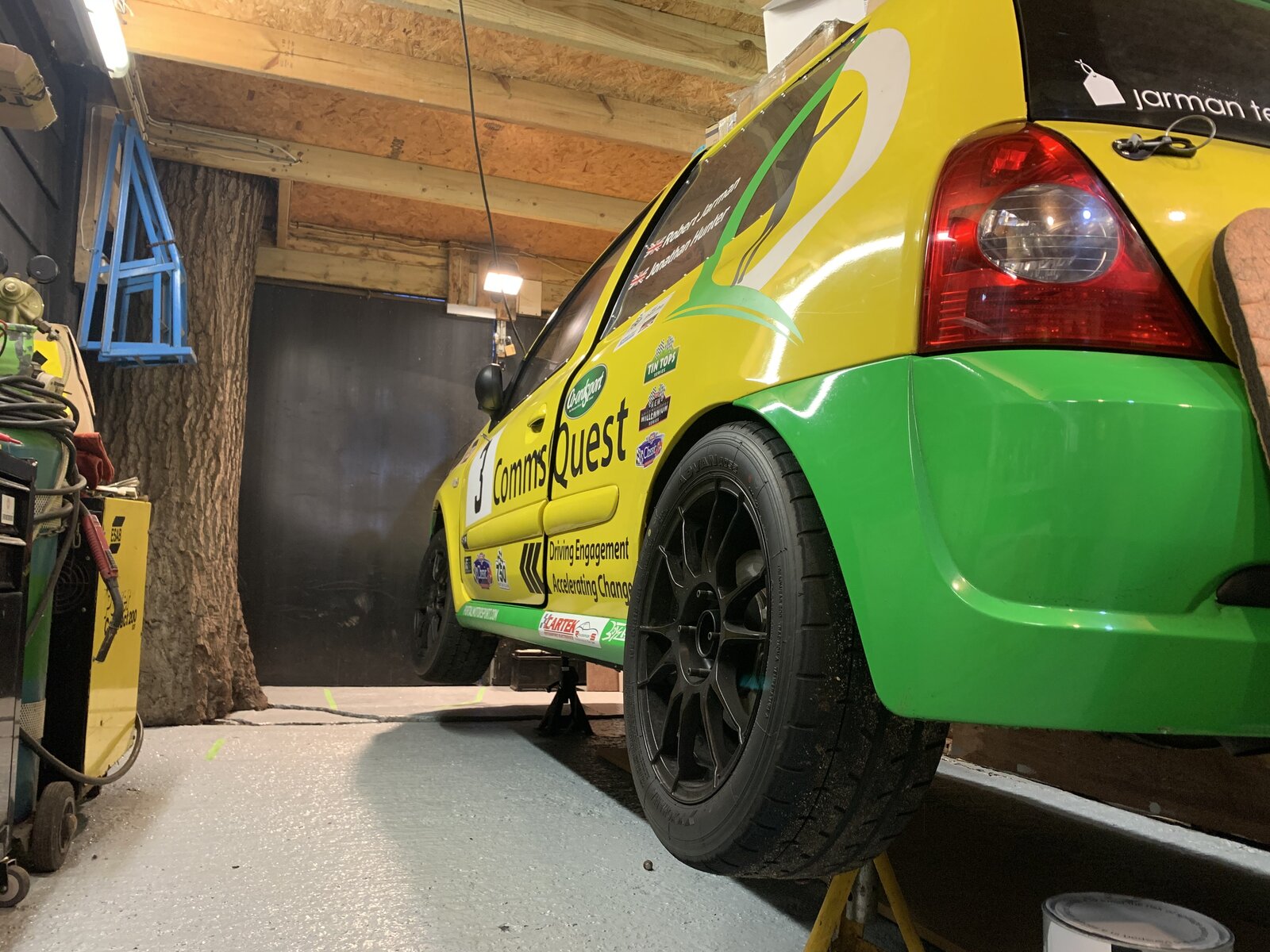 Then attention was turned to the car, firstly replacing the coil pack and leads and tightening the alternator back up. And after a quick charge of the battery the car started on the button and the misfire "appears" to be cured. Difficult to know for sure until it's tested under load, so it will either go back on the dyno or I'll take it over to Brands for a quick test.
So, other than that and some new brake pads the car doesn't need a lot. But after a wash the other day I decided the front bumper is starting to look a bit tatty so I've pulled out my 2 spare bumpers to prepare them for wrapping.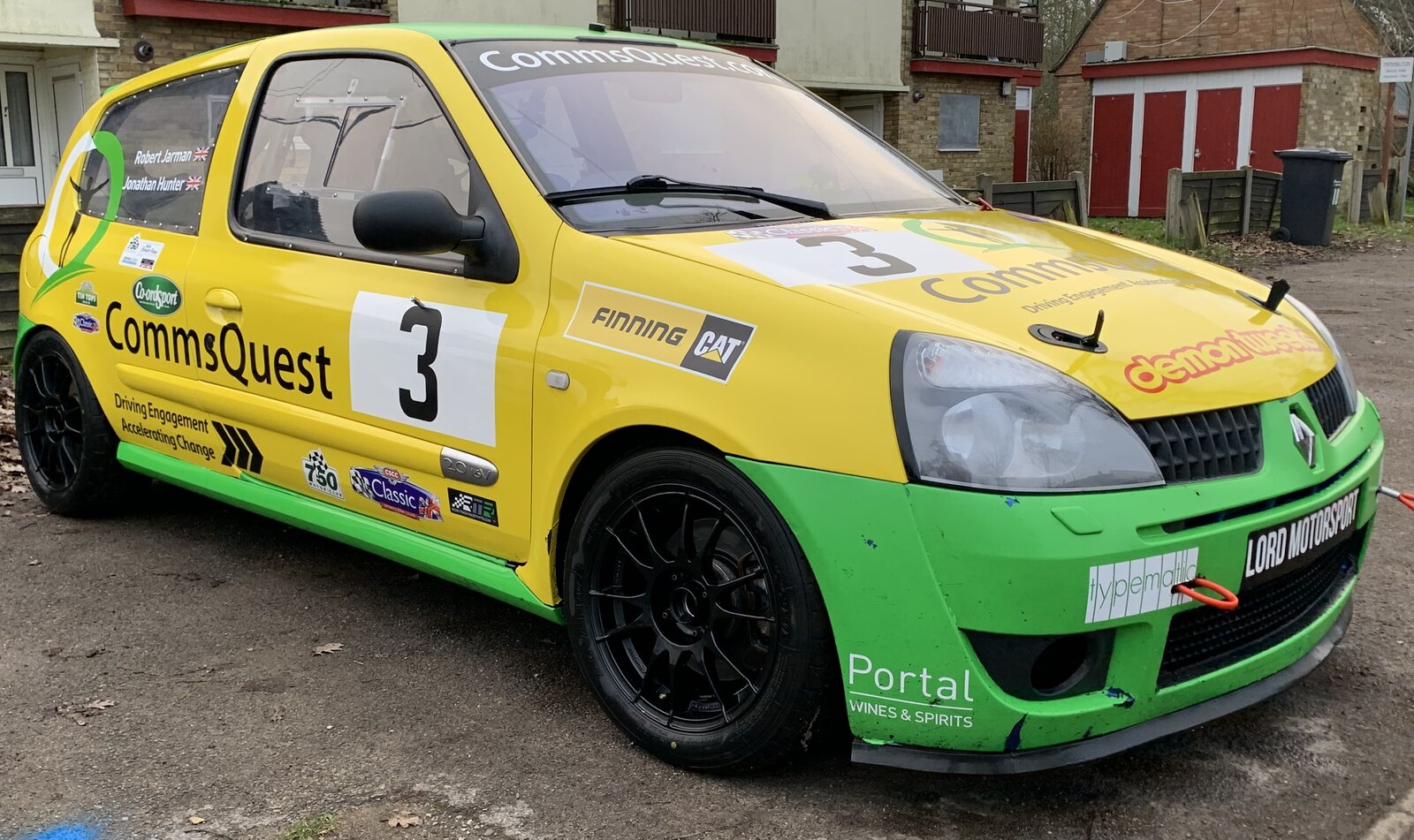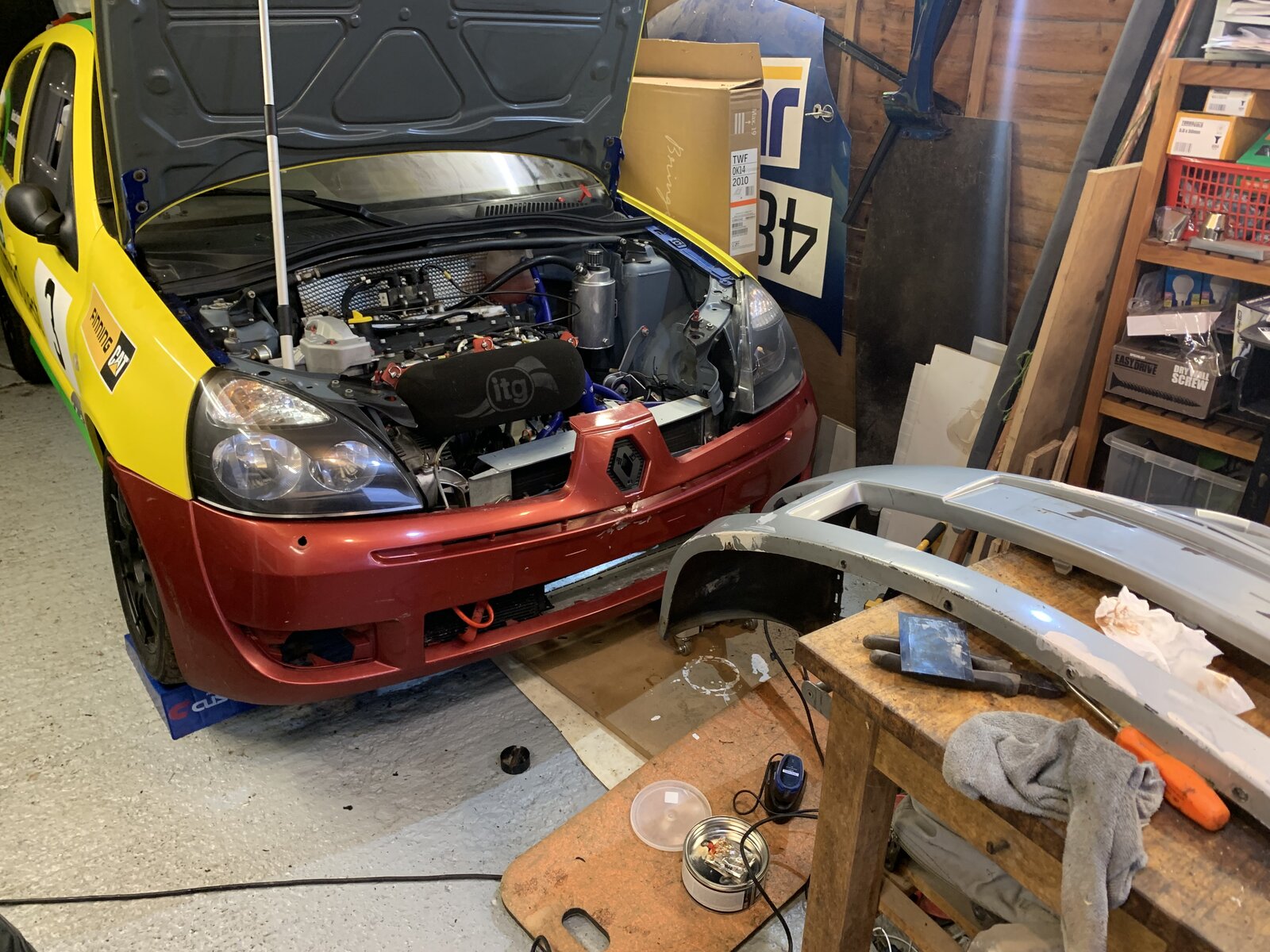 I've ordered a roll of Wasabi Green matt which is a near exact match to what I have at the moment except it has a slight pearlescent tint to it, so we'll see how that comes out.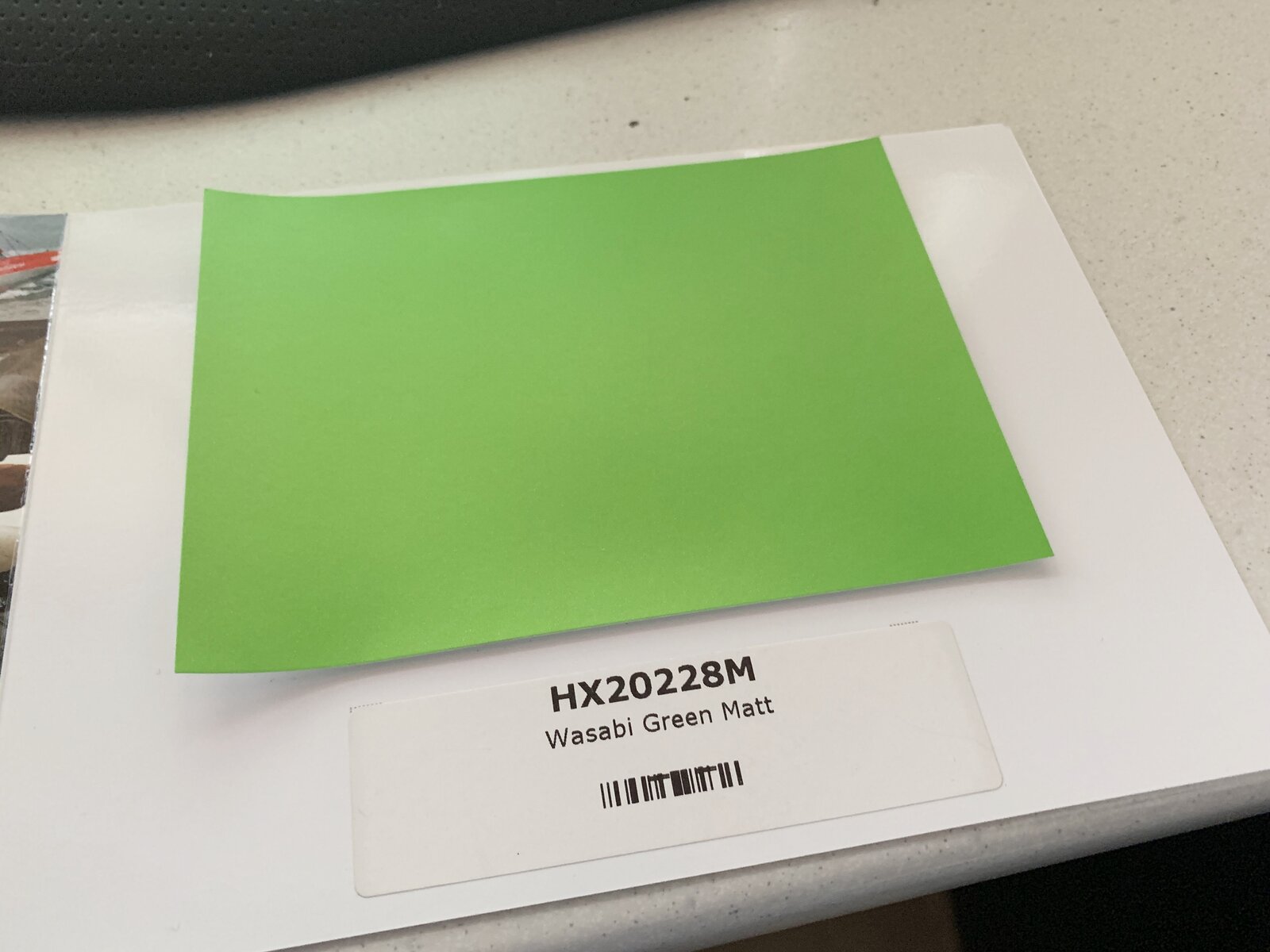 And finally I thought I'd break out the fibreglass kit and fix up my set of genuine Clio Cup brake ducts, one of which got pretty smashed up a few years ago after an excursion into the tyres at Cadwell Park.
The foglight holes need a bit of trimming but after our overheating brakes at Donington last November this should certainly help.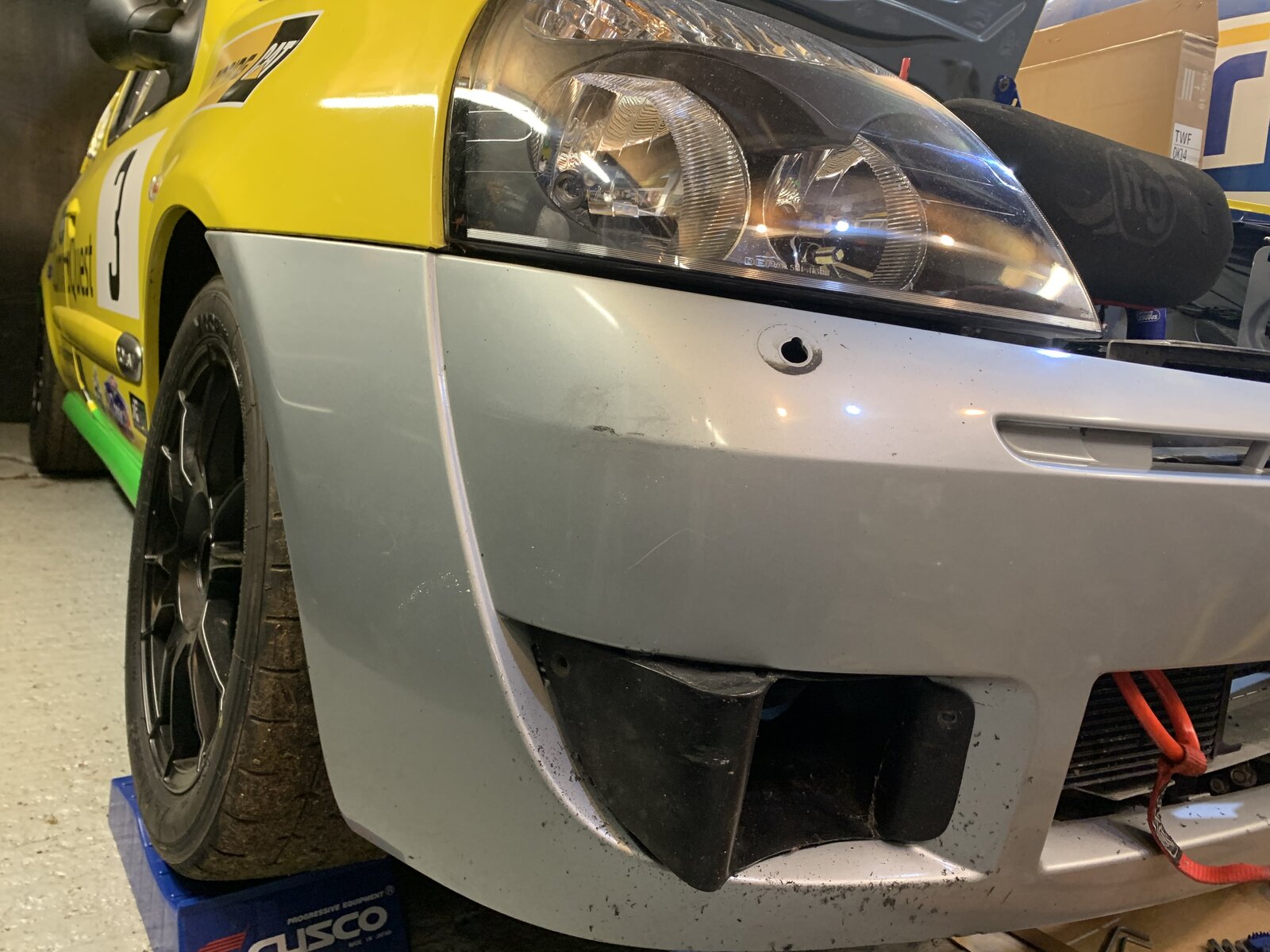 More to come in the next few days hopefully.