It was never going to be long until I whacked a thread up
.
So yeah, I picked up my new Fiesta ST-2 today. Here's some terrible photos: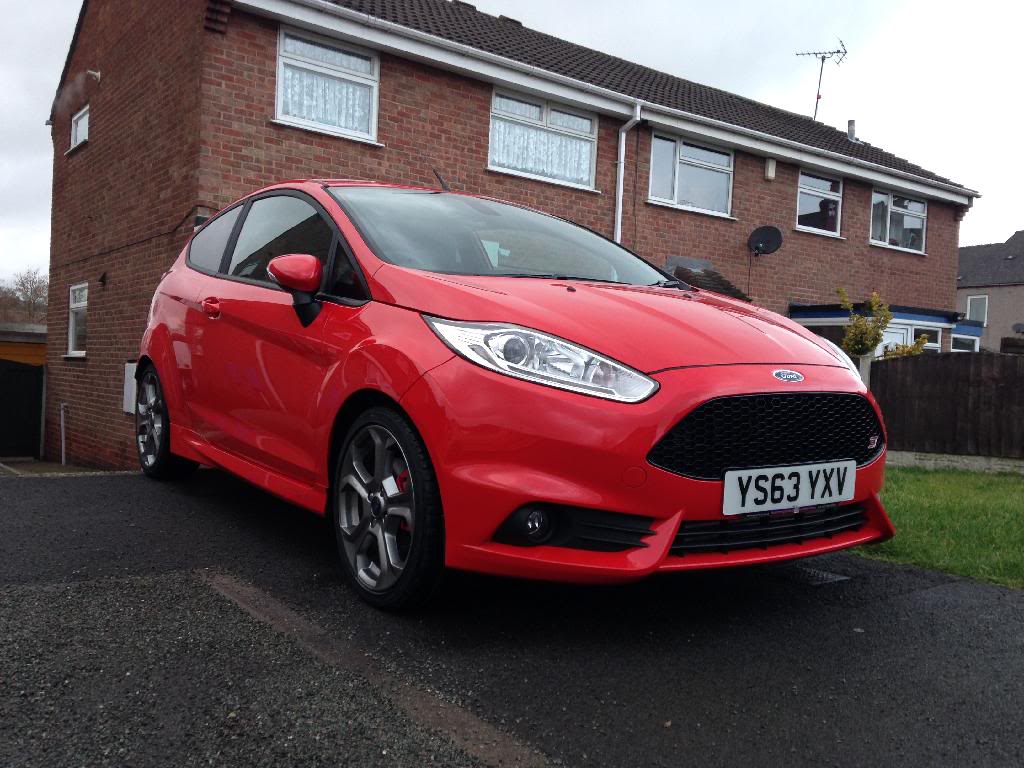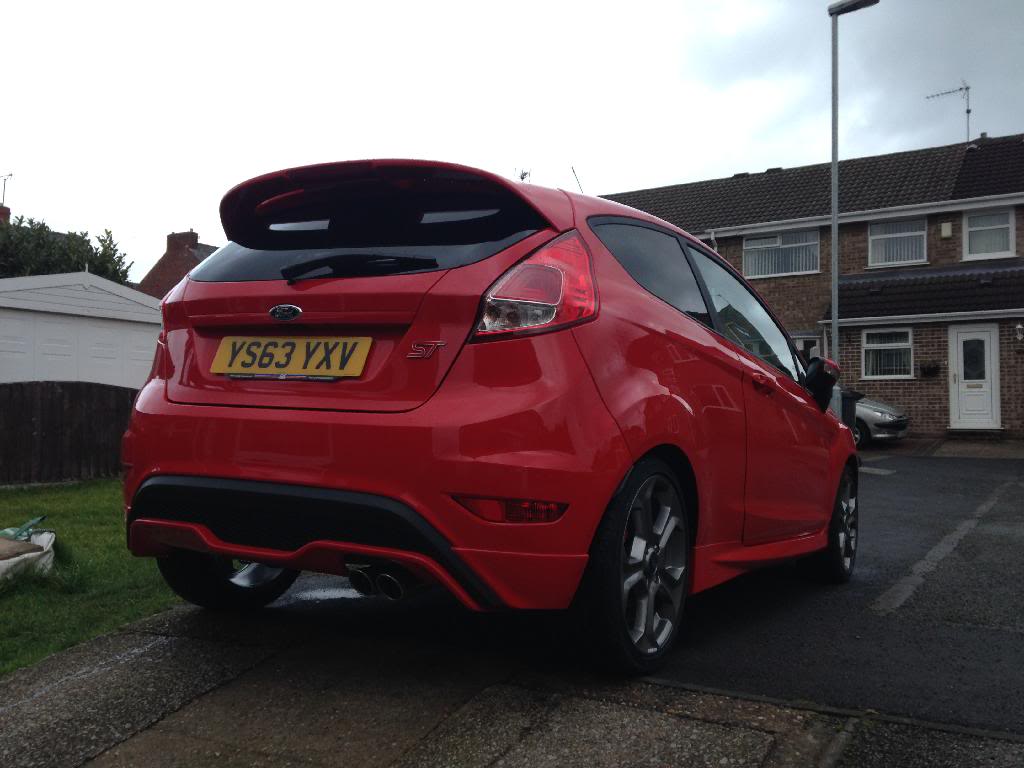 I've done about 40 miles up to yet and already i'm in love. Absolutely amazing and perfect spec too!!
The dealer even listened to all my OCD demands! lol
They didn't wash it, remove any of the stickers/foam that was stuck onto it or put my number plate on, as I wanted to sort them myself. Boom.
Absolute perfect spec list too. Went for:
Race Red ST-2
Style Pack
Cruise control
EATC
Satnav with uprated stereo
Convenience pack
Auto wipers, lights and dimming rear view mirror
Although I haven't given it full beans up to yet, it drives amazingly. Pulls in every gear. Feels much quicker & tighter than any Clio i've ever owned (both Mk2 & 3). All the toys and little gadgets are wicked too.
So yeah, i'm well happy!! I plan to give it a good clean & seal up on Friday/Saturday weather dependant and will be getting some plain, slightly smaller number plates ordered very shortly.