Hopefully trading my 1.2 16v, pearl black, clio extreme 3 in for a 53 reg, capsium red 1.6 16v dynamique.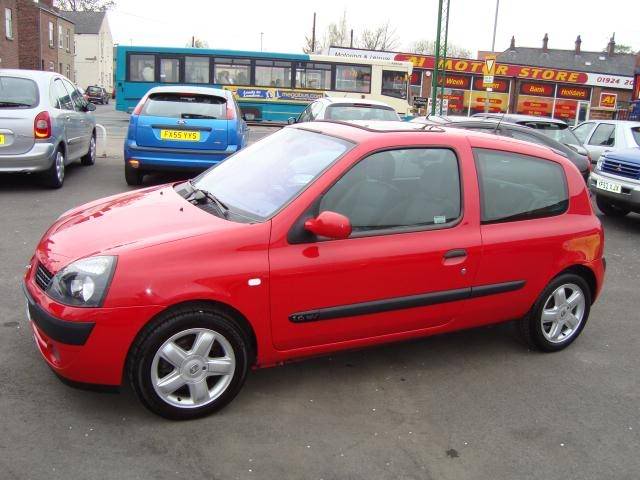 Exterior wise, thinking of getting everything colour coded and having the 1.6 16v side badges done in silver, anthracite turini's, lowered 40mm all round (or possibly coilovers..not sure yet), RS front grill, v6/trophy spoiler, then a big brake kit with drilled disks
Performance wise, bluefin remap (or similar), KTEC recessed exhaust system (with sports cat) and S/S 4-1 manifold, short throw gear shift, green powerflow induction kit, and possibly a samco hose kit in blue to finish it all off
What do you guys think? Not wanting to go for a full blown trophy rep, but i think additions like the trophy spoiler and anthracite speedlines look so lush with the capsium red paint.
Hopefully with all the above mods it should also drive and handle quite bonny?