Hello and welcome
My name is Jack and welcome to my thread about my
Renault Clio
172 Phase 2 in Flame red.
I have been a user of this website for quite some time now and I have finally decided to make myself a thread.
I have had this car since September 2019 and I have been using it daily. I purchased the car
off eBay
, the car itself was located in Long Eaton. The owner of the car was into his track days and had just purchased himself a track day kit car, hence the reason for getting rid of the Clio. Anyway, as I want to keep this part as brief but as detailed as possible, I ended buying the car and I drove it all the way back to Middlesbrough with no problems.
The reason behind purchasing the Clio was due to the fact I had previously written off my previous car (Citroen Saxo VTR) and I was due to start a new job in the next couple of days so I was kind of desperate for a new car.
I decided to purchase a Clio 172 for a number of different reasons for example, its French, cheap and relatively quick.
Modifications already done prior to my ownership (according to eBay advert and invoices) are as follows
:
Power wise:
Port-matched and gas flowed upper/lower inlet manifolds (done by M.S Engineering).
Ramair induction cone filter.
AC delete.
182 manifold.
De-cat.
Powerflow back box.
Dyno print out 175.9HP & 156FT-LB, with no remap. 31-03-2018.
Engine mounts/gearbox/bushes?:
Powerflex black series upper right
engine mount
.
Blue Evol dogbone mount.
Brakes:
Grooved Brembo HC discs on the front.
Ferodo DS2500
pads on the front.
Goodrich braided brake lines on the front.
TYP 200 brake fluid.
Handling?:
Eibach Sportline
lowering springs
.
Eibach front camber bolts. Invoice present from
eBay
. 01-10-2018.
Clio 172/182 Stub Axle Spacer Kit (Pure Motorsport). Invoice present from Pure Motorsport. 02-10-2018.
Clio 172/182 Rear Camber/Toe Shim 60' (one Degree) x2. Invoice present from Pure Motorsport. 02-10-2018.
18mm Slip on Hub centric Wheel spacers on the front.
Motorsport Spec bullet tipped screw in M12 stud conversion kit with steel nuts. Invoice present from Pure Motorsport. 02-10-2018.
Other Modifications etc:
Bonnet spacers/lifters.
Rear interior completely stripped.
Welded in rear strut brace/bar.
Rear full-size boot carpet/mat.
Lightweight front door cards.
LED interior bulb.
Skoda Fabia front splitter.
Some other useful bits
and bobs of information (which some of you may find interesting):
Early Phase 2 model/variant: amber side indicators, no cruise control and no traction control (ESP).
Private reg.
Low mileage, under 75,000mies.
10 owners.
Engine was running on Fuchs Titan Race Pro S 5W-40 Ester Fully Synthetic Engine Oil. Service stamp in the book with date and mileage, plus oil order invoice present.
Gearbox is running Fuchs Titan Race SYN 5 75W-90 Fully Synthetic Gear Oil. No proof of change but have the invoice of the order from Opie oils etc.
Apparently had a new clutch (no proof) does go into every gear as it should and biting point is fine, no slipping etc.
Apparently belts & pulleys done at the end of 2018 (no proof). But the engine is really quiet on tick over and pulls well, does not overheat etc. I have had no issues with it so far. Car still sounds the same as the day I bought it.
Very limited/no history/no invoices before the previous owner, which is a shame really.
Cliosport.net sticker in the back window! (Have tried searching the forum but haven't found anything yet).
Track day/lightweight door cards were purchased off here a couple of years ago?
Interior is just standard in the front (excluding the door cards), seats, steering wheel and even the radio etc are all original.
Original owners handbook/service book came with the car which is showing 7 service stamps.
Car came with the original spare wheel and jack kit.
I also got given the rear interior and various other spare parts like a pair of rear lights, wing mirrors, outside door handles and a 2 tubs full of nuts & bolts.
Front fog lights
have been disconnected as the previous owner was going to make air feeds for
front brakes
.
New driveshaft fitted in 2017/2018 ish.
Same brand budget tyres all round with a decent amount of life left (195 45 16).
CD changer has been removed by one of the previous owners as not present under passenger seat.
Things done/sorted in my ownership so far:
Numerous fuel treatments (Redex). 07-09-2019 & 26-09-2019.
RAM air cone filter rotated and more securely attached. September/October 2019.
Fixed cigarette lighter. October 2019.
Rubber bungs near the boot sealed up to stop water leaking in. November 2019.
Winter protection detail – machine polish + layer of wax/sealant + front headlights polish. 09-11-2019.
Oil and filter service using genuine OEM Renault parts. 18-11-2019.
New set of plates from fancy plates. 02-12-2019.
Inner sills rust treated (not the best of jobs but needed doing). 04-12-2019.
Upper dash removed and flocked @ Facelift Autos in Bishop Auckland. 18-12-2019.
A-pillars, dash insert trims and gear knob insert piece all painted matt black. 24-12-2019.
Drivers side
front wheel bearing
. 04-01-2020.
New alternator fitted. 10-01-2020.
New key battery. 19-01-2020.
New rear number plate light (genuine Renault). 27-01-2020.
New metal footrest cover. 27-01-2020.
New pollen filter. 27-01-2020.
Headlining removed. 27-01-2020.
Spare wheel well rust treatment/paint. 27-01-2020 & 28-01-2020.
Silicone/stick down windscreen seal as was coming loose at top of passenger side. January/February 2020.
Painted inside of the rear interior/boot etc and small visible section above door cards. 04-02-2020.
I have only ever run the car on Shell V-Power, apart from maybe twice if that haha.
Numerous washes using highly rated products such as Bilthhamber & autofinesse etc.
Things which I plan on doing/need fixing/sorting out (problems):
New injectors/spark plugs/ignition leads/coil pack (was going to do all this anyway due to the limited history but the car has developed misfire recently so needs doing as soon as possible really).
New smaller ariel (delivered today 13-02-2020, just needs fitting).
Various small dents/dings round the car.
Paint touch up all round.
Bonnet needs a respray.
Very small amount of lacquer peel on the
rear spoiler
. Respray/replace with larger cup type?
Electric windows only work now and again.
Auto wipers don't work.
Central locking needs fixing.
Windscreen washers don't work (have tried fixing them but can't figure it out).
New wipers front + rear.
Side light bulb.
Interior light only works half of the time.
Missing bit of interior trim below clock/screen in upper centre console.
Right hand Indicator bulb for dash clocks.
Interior rattles/tidy up.
Upgrade
sound system
.
Sun strip.
Re-paint dash trims and gear knob insert.
Steering wheel repair/replacement.
Floor mats (OEM Clio ones) (just need fitting).
Paint rear strut brace/welded bar.
Another oil change/service.
Gearbox oil change.
Another Redex fuel treatment.
Drivers seat replacement/repair as not best of condition and would like to sit lower.
15inch lightweight alloys with good track/fast road tyres (Team Dynamics Pro Race 1.2).
Paint callipers.
Foglight delete/air ducts.
Sill covers off so can treat/repair any rust present etc. (spring/summer 2020).
Underside refurbishment/respray/underseal (spring/summer 2020)
I am also looking at doing some track days this year as this is something which I have always wanted to try out.
Engine bay tidy up.
New oil cap.
New coolant bottle + cap.
Fatty induction pipe.
New 063 battery as mine has the larger type fitted.
Gearbox refurb/replacement (2nd to 3rd isn't the best & bearings are quite loud i think).
Front strut brace PMS.
Cup shocks front + rear.
CAT for next MOT.
Powerflex/stiffer bushes all round.
Yanoo shifter/BMS.
Re-fit all of the interior.
Remap? 197 cams? Belts? 2021?
And more...
Conclusion:
Overall, I am very pleased with the car, so far it has been reliable in the fact that it hasn't broke down. I have done over 3000 miles since buying the car and it hasn't really let me down. The only thing what has needed to be replaced is the alternator as it stopped charging/working properly. I have quite a number of different things which I would like to do with the car. My overall plan is too just enjoy it, improve upon what's already been done and just tidy it up really. Finally, this is my first time making a thread/posting on a forum so sorry in advance for any mistakes. I have probably missed some bits & bobs by accident. Sorry for lack of photos, accidently deleted a whole folder of them a couple of weeks ago. Gutted. Finally, I just want to say thank you if you have made it this far and I hope you enjoy the future updates as much as I do.
Positives:
Fast
Loud
Nice colour
French
cool
Boot space.
Negatives:
Fuel economy
Road tax
Sometimes a bit too loud ha-ha
Freezing inside.
Rattles.
No speakers apart from tweeters built in the dash.
Just some photos: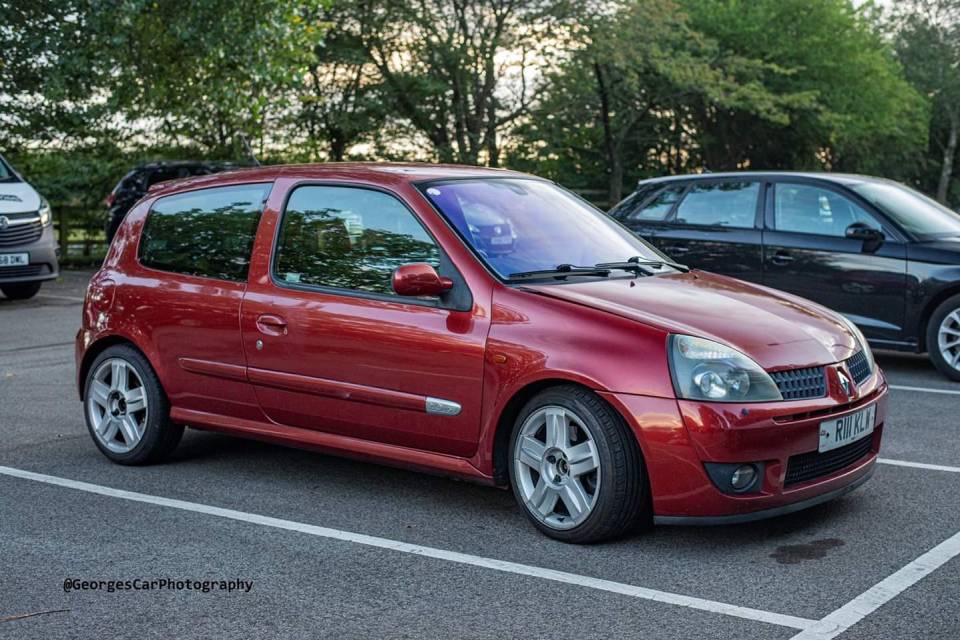 Local car meet back in September/October 2019.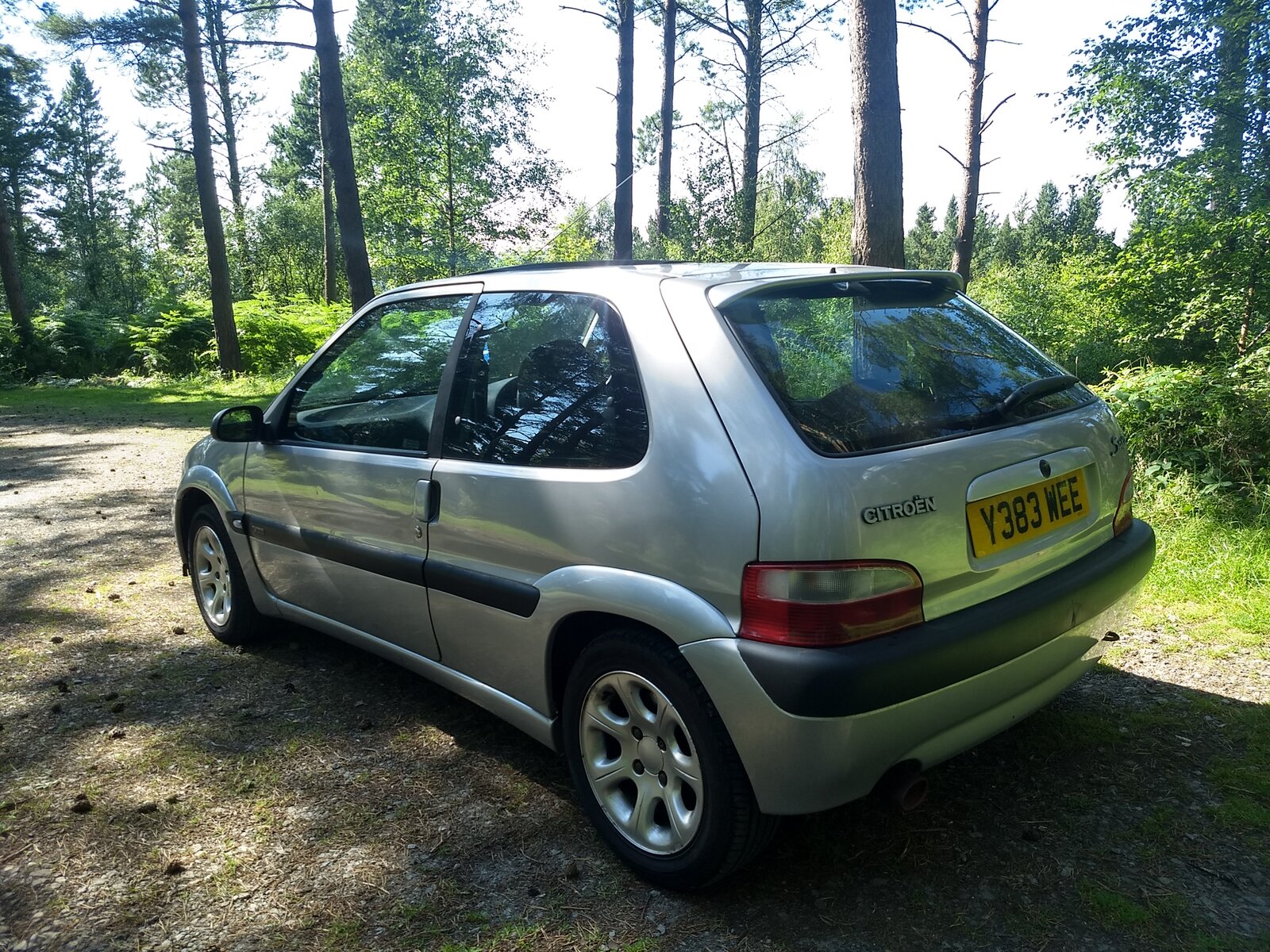 Old Saxo (previous car)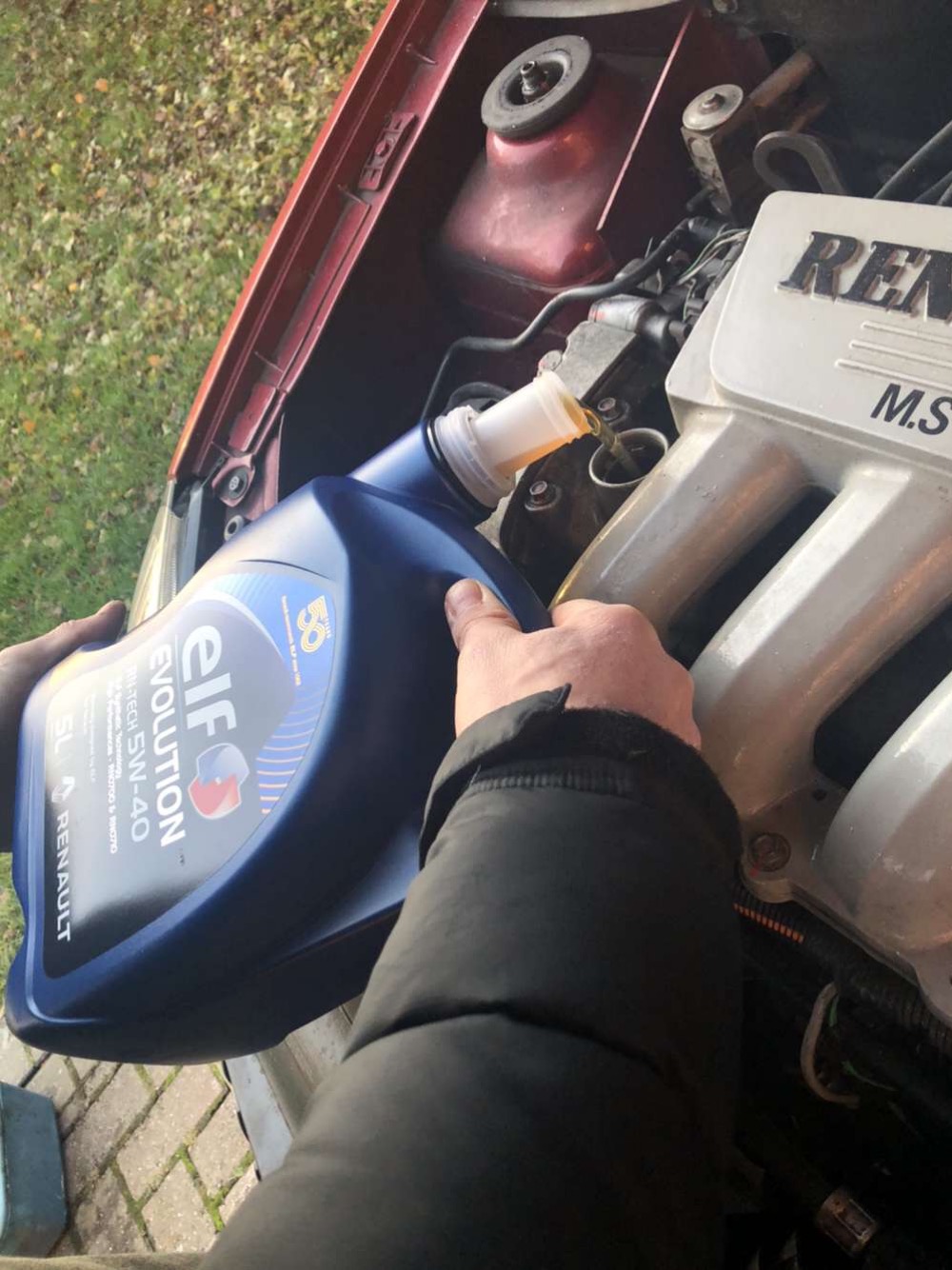 Proof of oil change. 18-11-2019.
Proof of new pollen filter. 27-02-2020.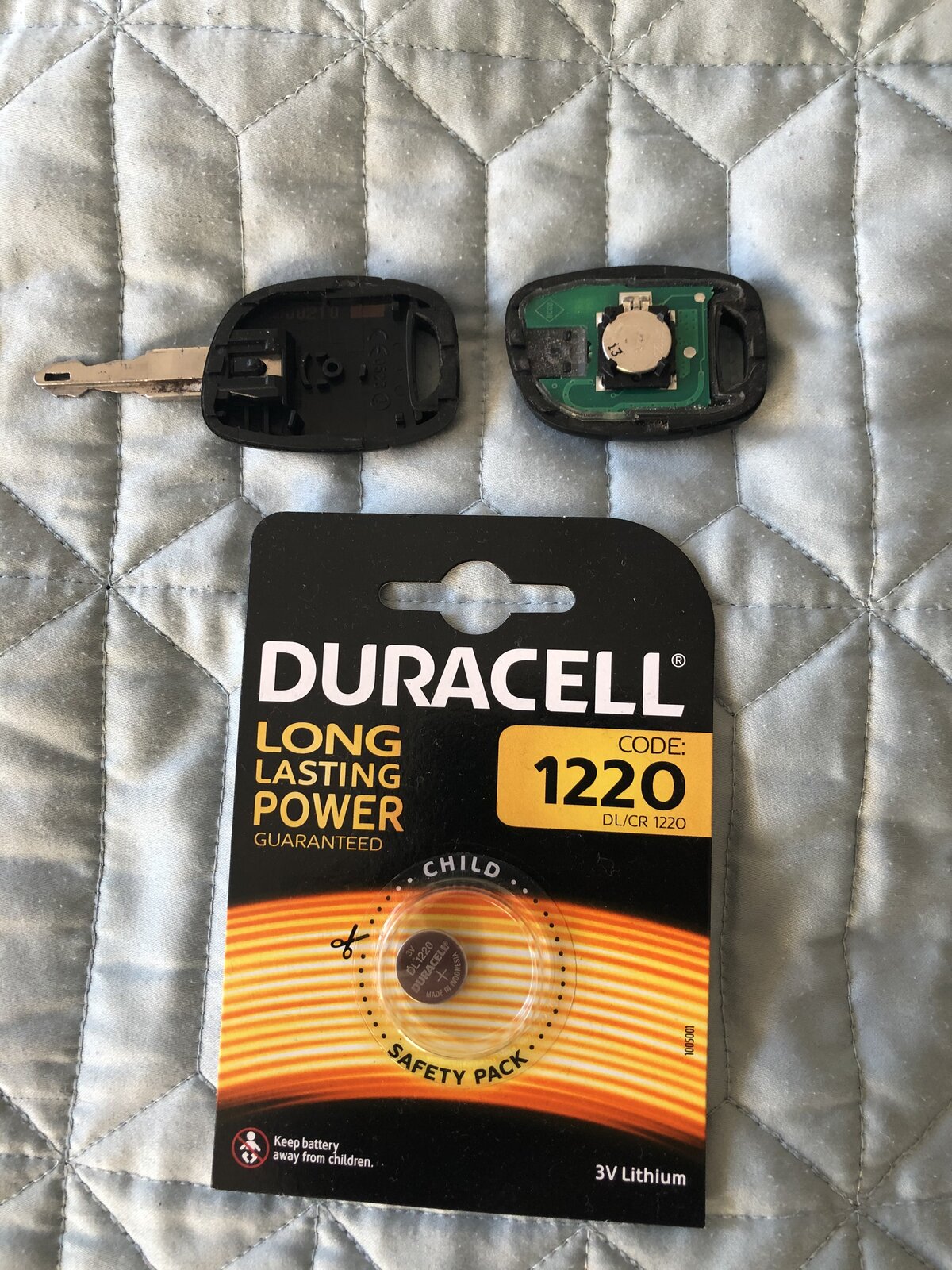 New battery for key. 19-01-2020.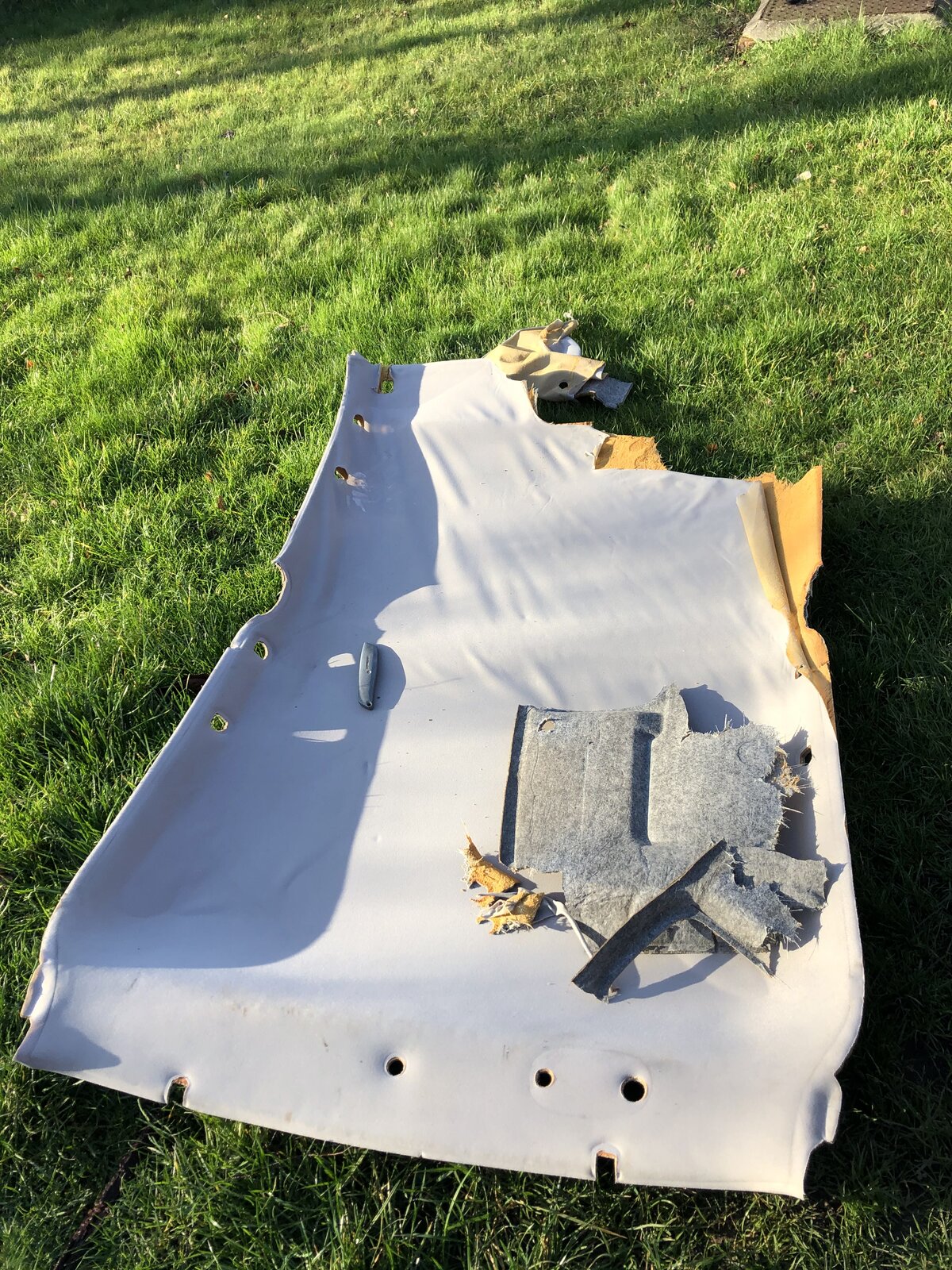 Old headlining ripped out as was sagging. 27-01-2020.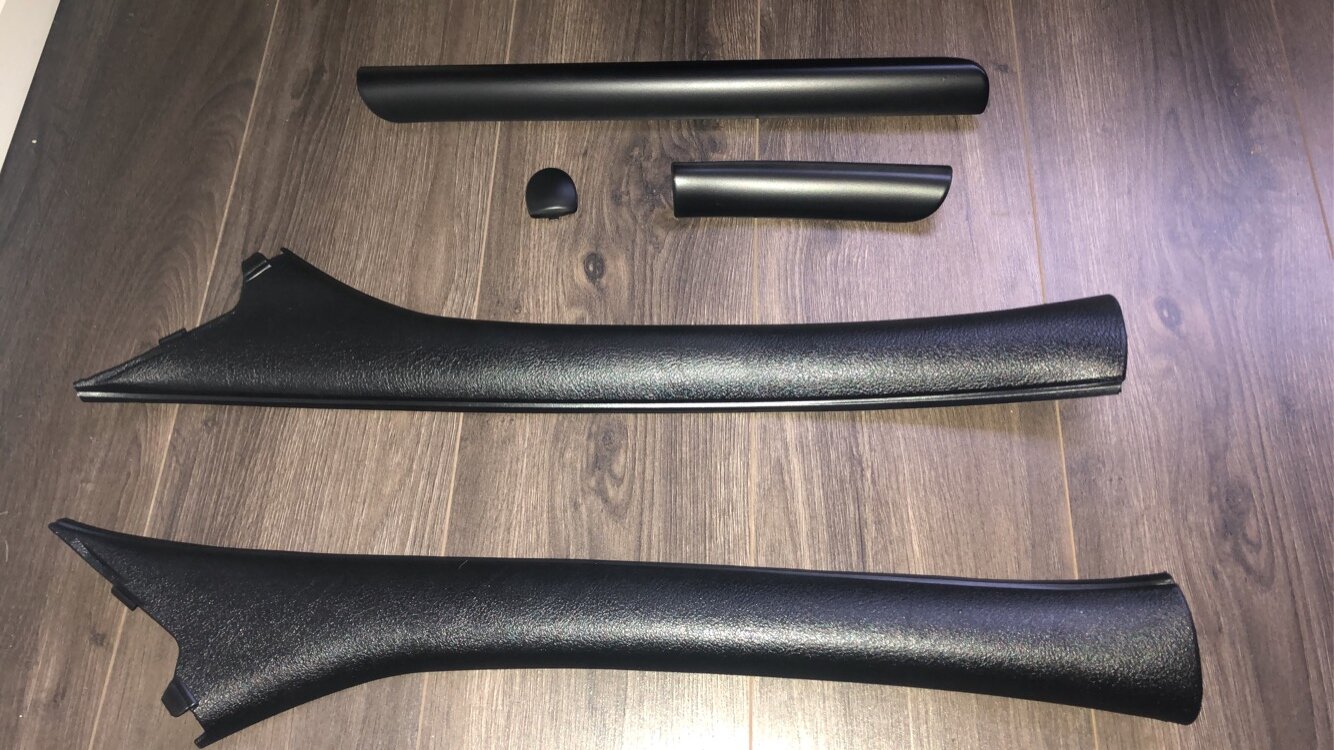 Painted trim not the best but not bad considering temperatures and no prep work done prior. 24-01-2020.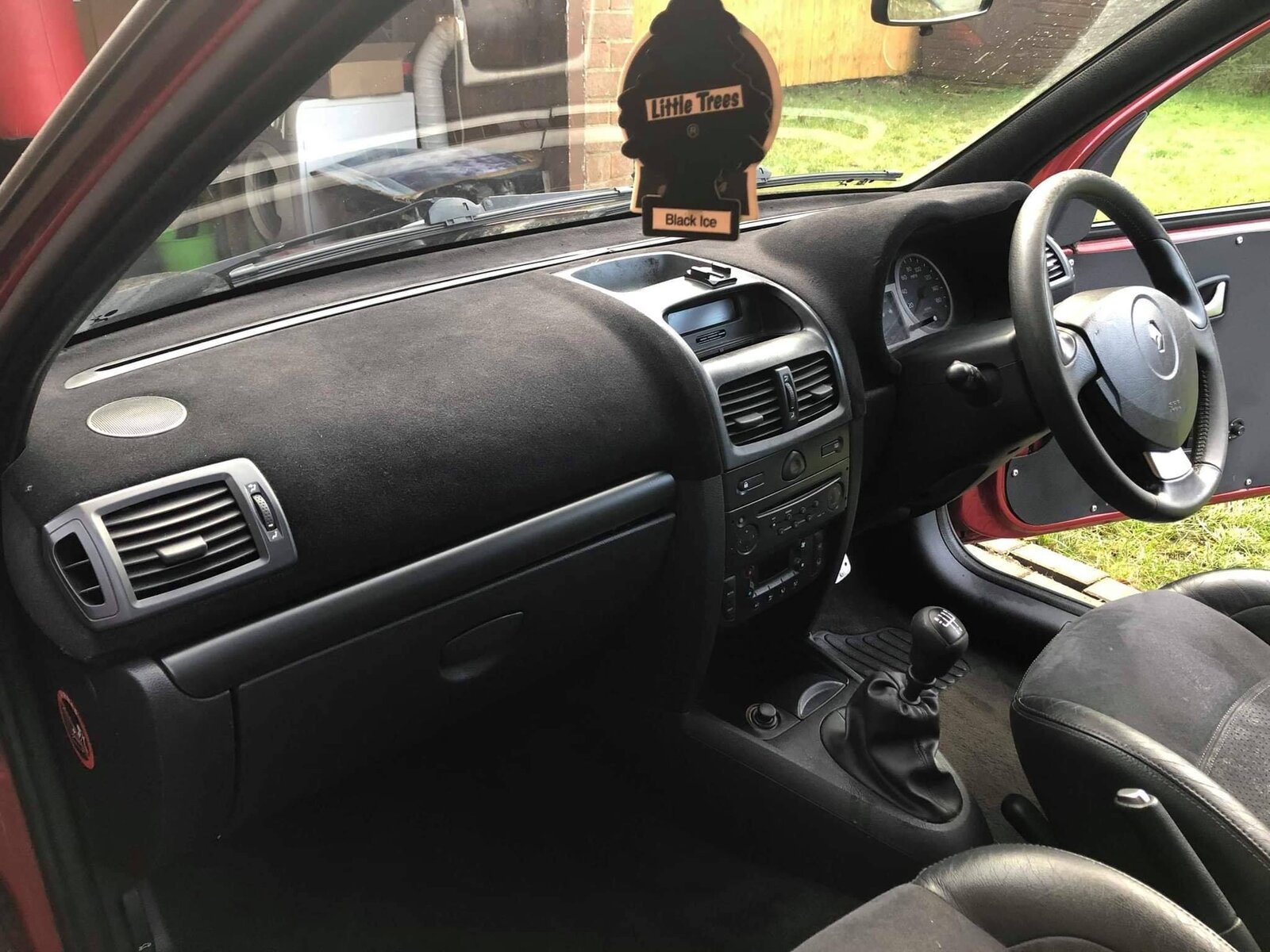 Flocked dash fitted in dirty car oops. 25-12-2019.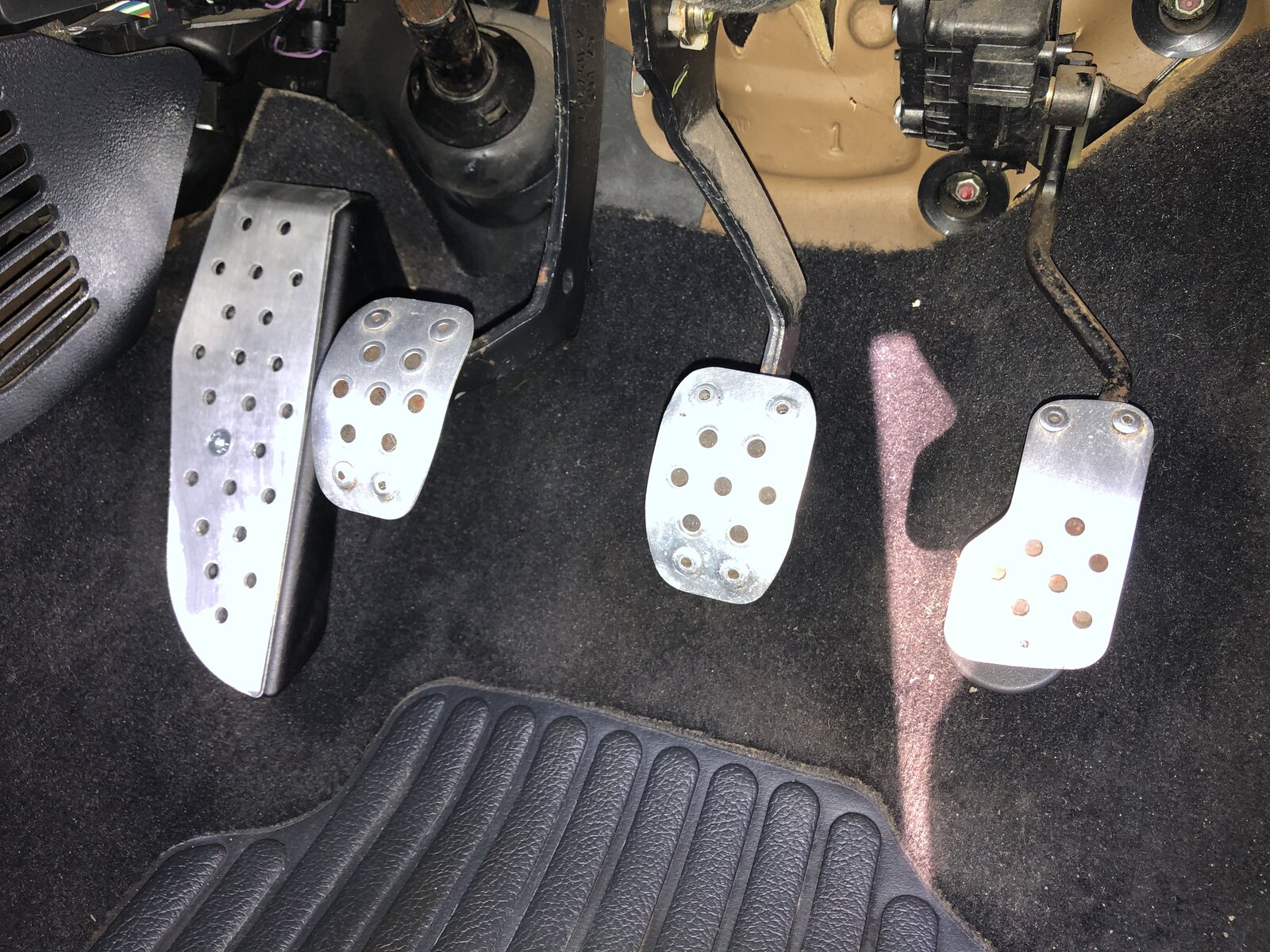 New footrest, probably one of the best things i have done to the car. 27-01-2020.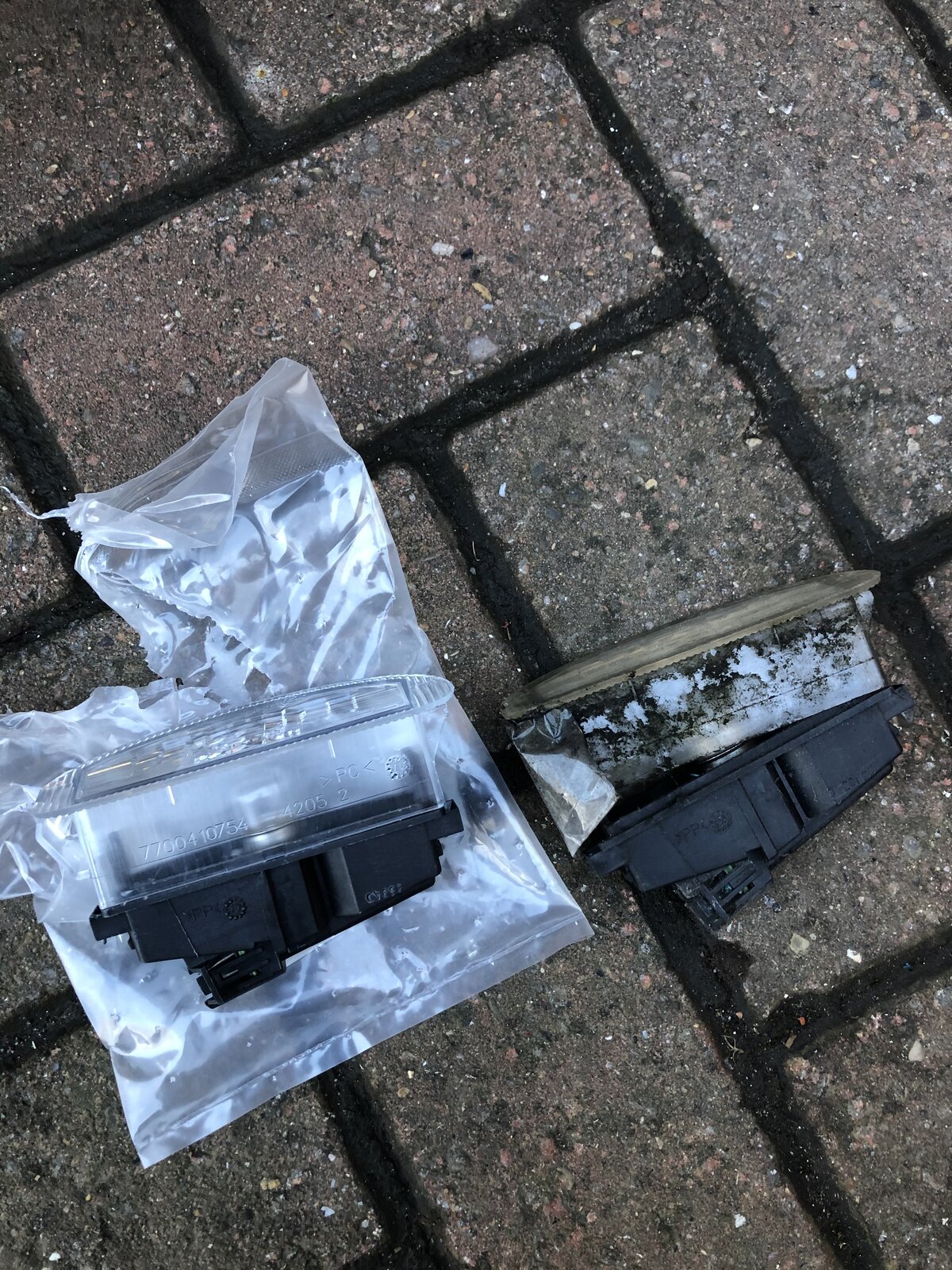 New bumper/rear number plate light. This is a good, easy and cheap thing to replace. 27-01-2020.
Unfortunately, it is only letting me attach 10 photos/files. So these are the only photos i am going to put on this first post sorry.