I thought I'd start a project thread as I have been working on this for a while. Before I started, I researched all of my options between Supercharged and Turbo. I decided I wanted Supercharged as I wanted the NA performance rather than turbo delivery, plus keeping the heat in the engine was was another bonus
I wanted a 182 Cup in Inferno Only, so spent a while looking on line for month until one appeared. As it was going to be a track focused car, service history etc wasn't important. I just wanted a well looked after, mechanically sound foundation to build on.
I found the car I wanted and swiftly (after a day round trip to collect it) got it back home.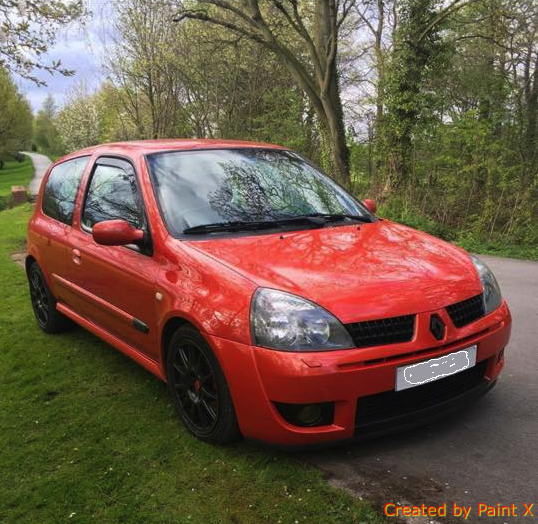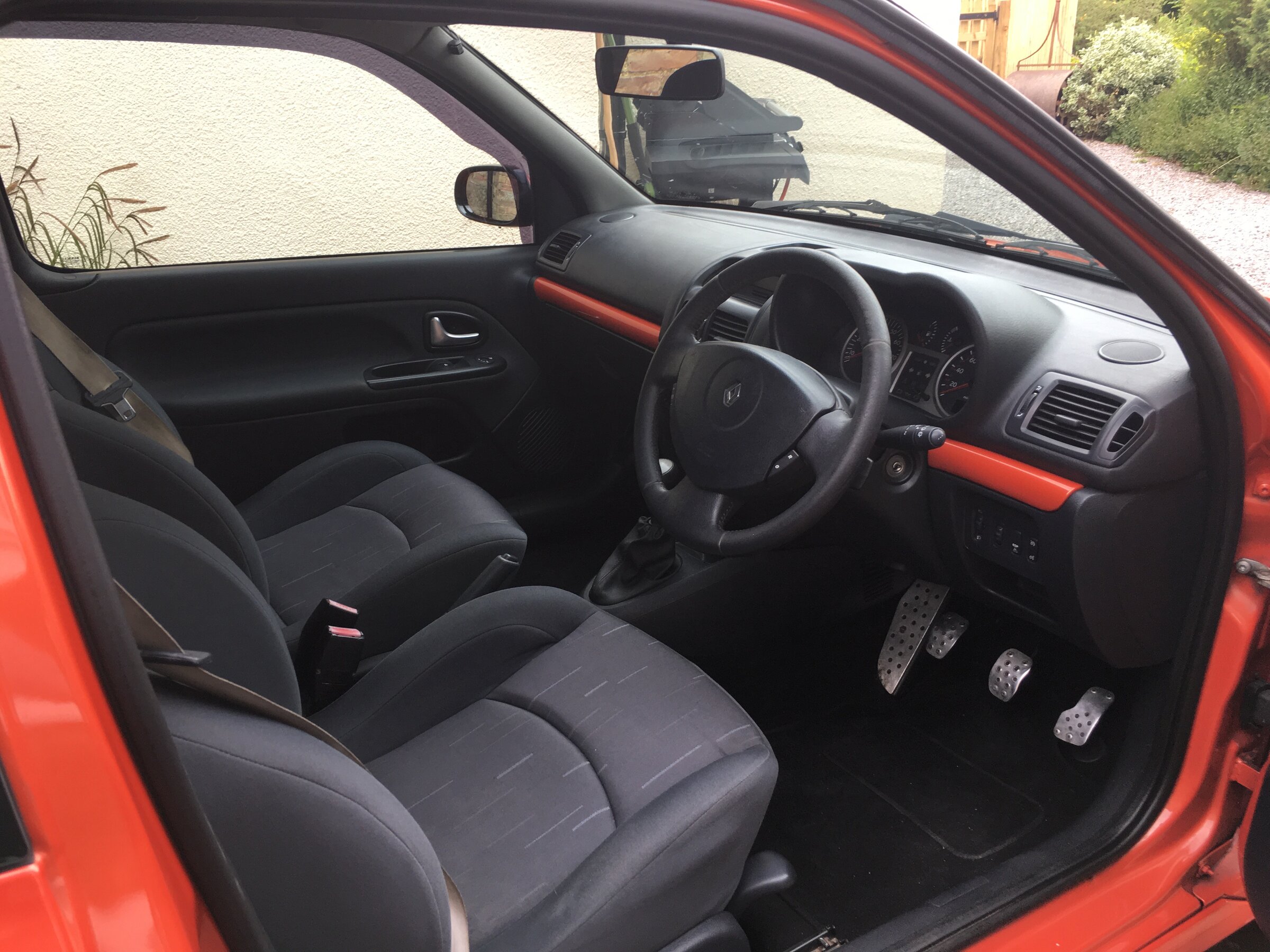 I wanted to then have a cage installed but wanted a high end MSA/FIA type as the intention is to compete in Hillclimb at some point. I started digging around for info and fount that Tom Johnson at Fulcrum Motorsport had the cage I wanted. I saw his work and the quality of the cage so had several messages back and forth with photos and available options.
Just as I was arranging the purchase of a new cage, Ali Hickling was selling his (Fulcrum motorsport) Clio cage that he was building for RX. This has the additional roof cross I really wanted. A deal was done and it was shipped to my home. Once home it was treated, primered and painted in Inferno Orange for a clean finish.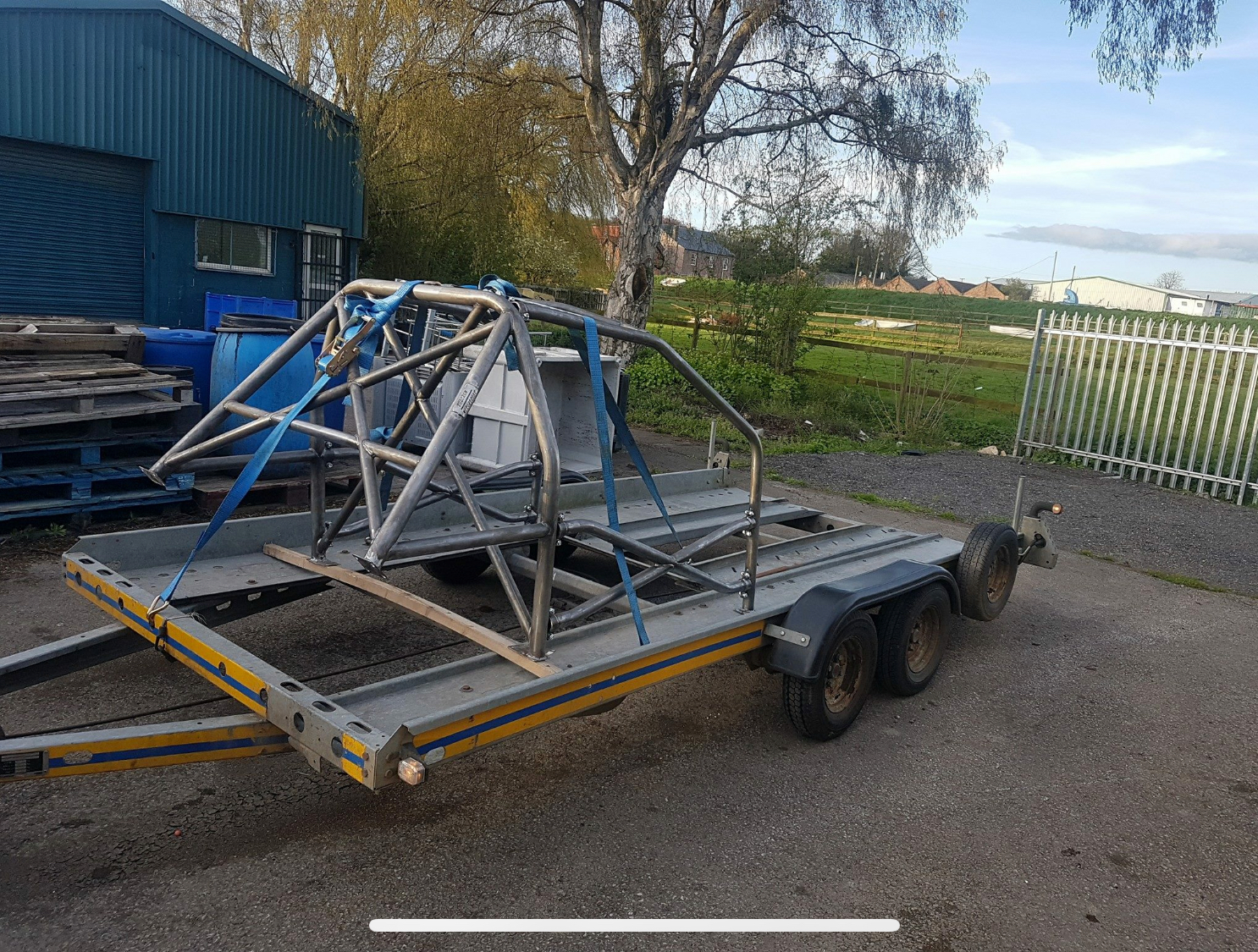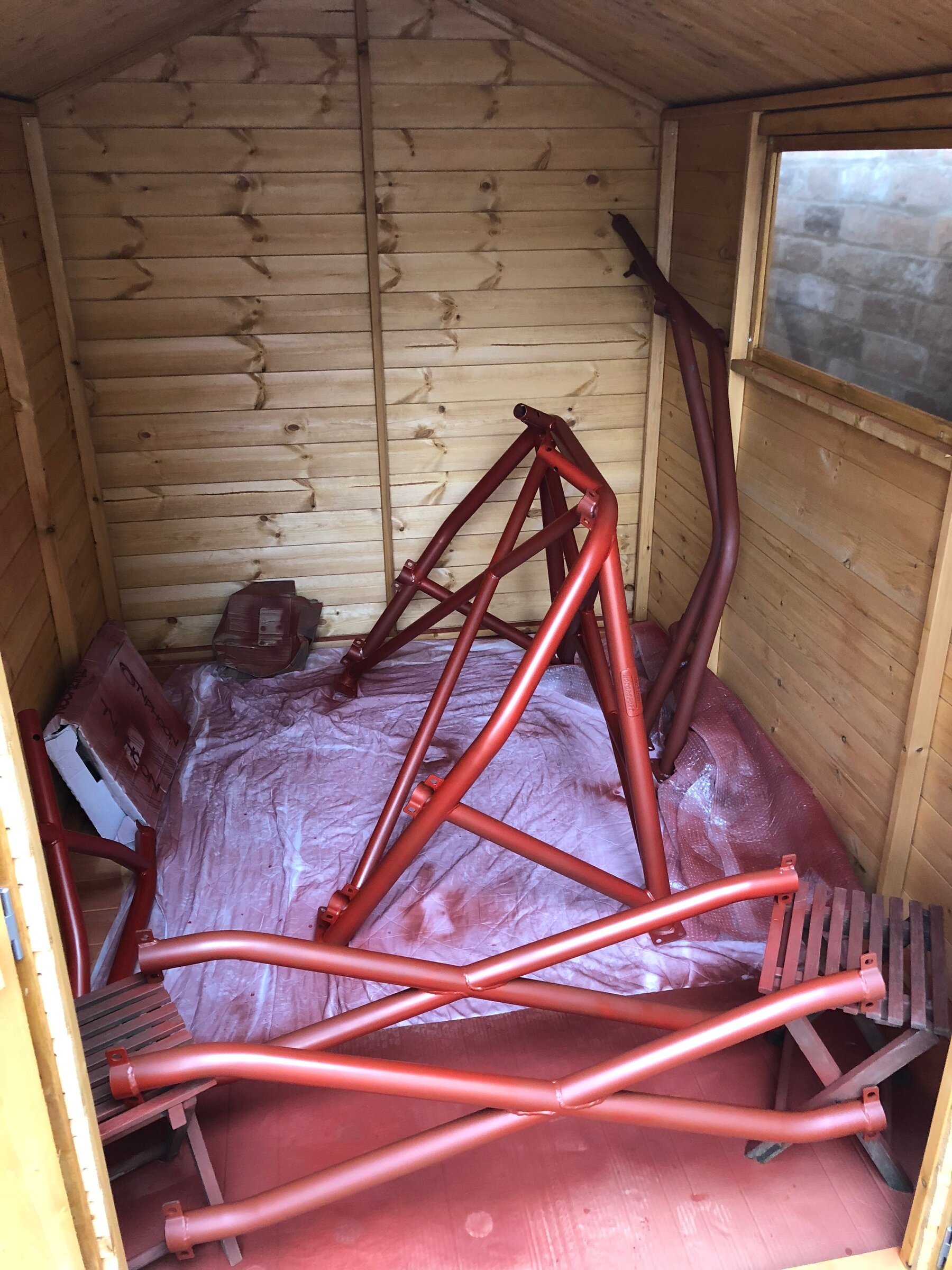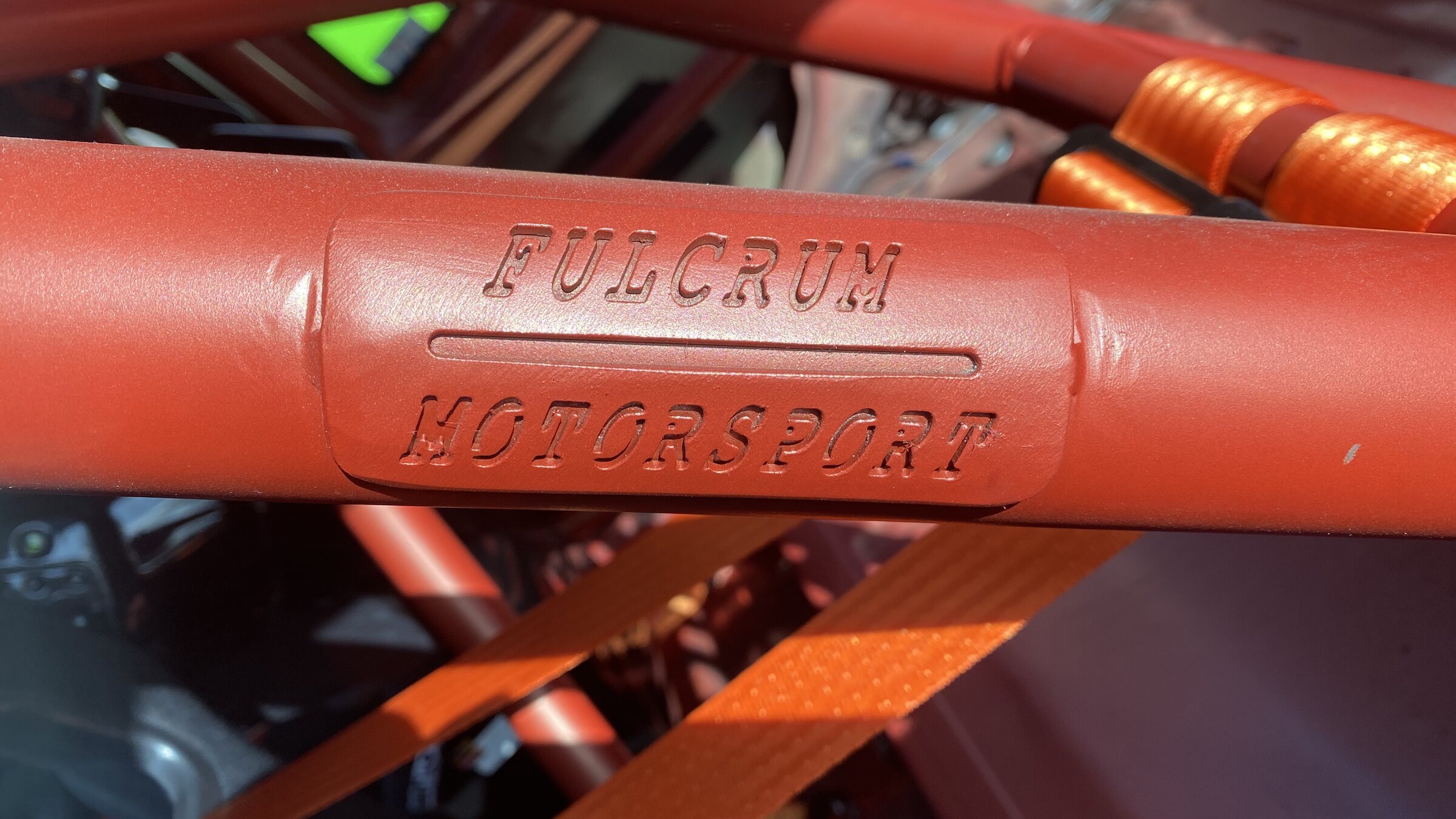 While I was waiting for the date to get the cage fitted locally to me, I started work on the car. First off was door cards. A good friend of mine owns Simon owns
@Track-car-doorcards
so I had one of the first sets he did for the Clio. Looks clean and exactly what I wanted. These will be updated shortly for his nice shiny carbon ones.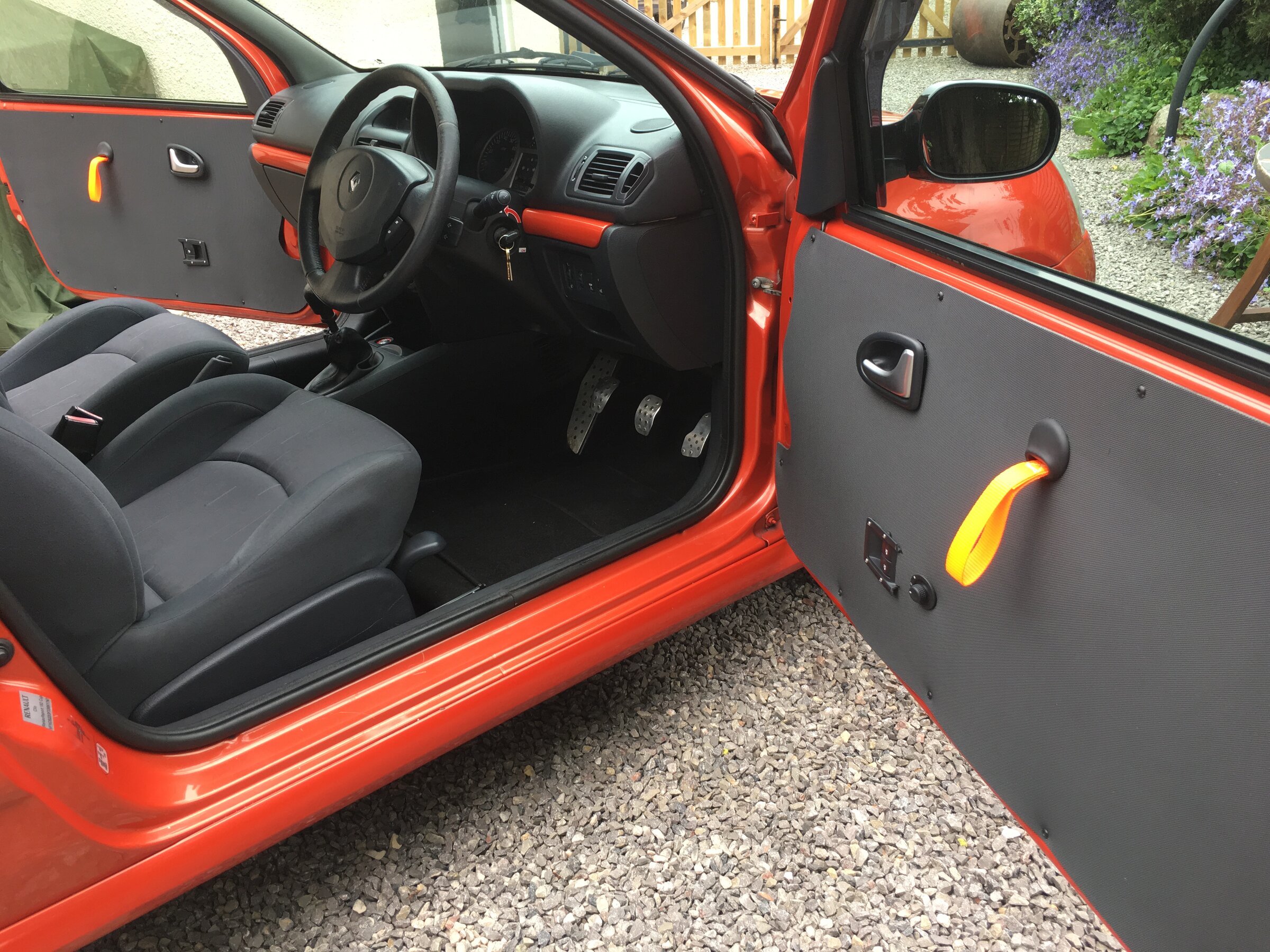 Next plan was to remove the arch liners and add the front splitter