So I picked this up at the start of January. Have been after a 182 for a while now to have as a bit of a project. I love my french sh!tboxes having had fun 106's in the past, I still have my S1 Rallye engined XSi to sort out once this is done...
The aim is to tidy it up and make it into a fairly tidy but useable roadgoing 182.
Took me a while to get my hands on a 182, they seemed to be selling like hotcakes (I was looking at the bottom of the barrel up to £2.5k - which disappointingly does not seem to get you far from the bottom of said barrel). I must have tried to view 3 or 4 cars with them all apparently selling before I had a chance to even view the car or me giving up because of the seller was a helmet. My preference is usually to buy something cheap but straight and spend my time/ cash putting it right so I know its been done properly.
This cars an 05 plate on 112k that after first impressions seems to be OK. Rough round the edges but no horrors so far.
Currently spec highlights include:
-Ktec coilovers
-PMS Race exhaust (decat)
-Obligatory Ktec/ Ramair induction setup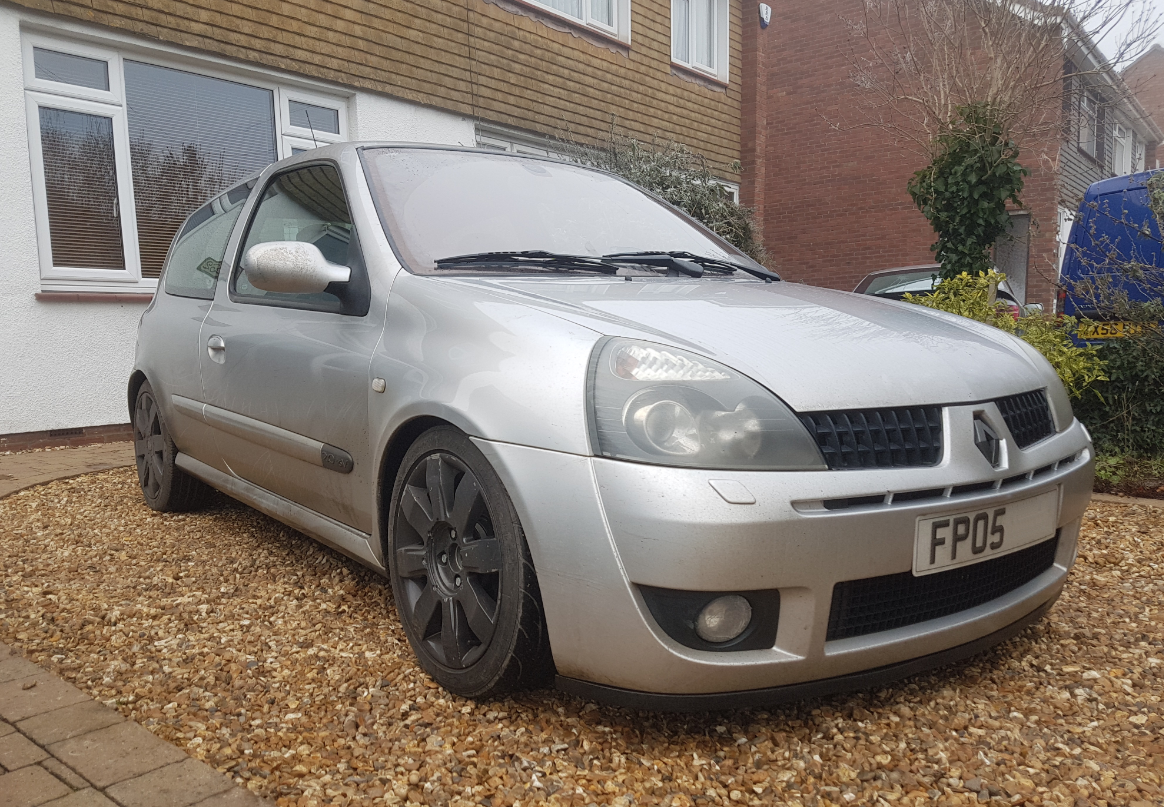 Driven it around for a bit to get to know the car. First impressions are it goes well but needs a little work. Coilovers are set way too low and exhaust sounds awesome but is probably too loud for what I want. Gearbox changes fine with no crunching which is a bonus.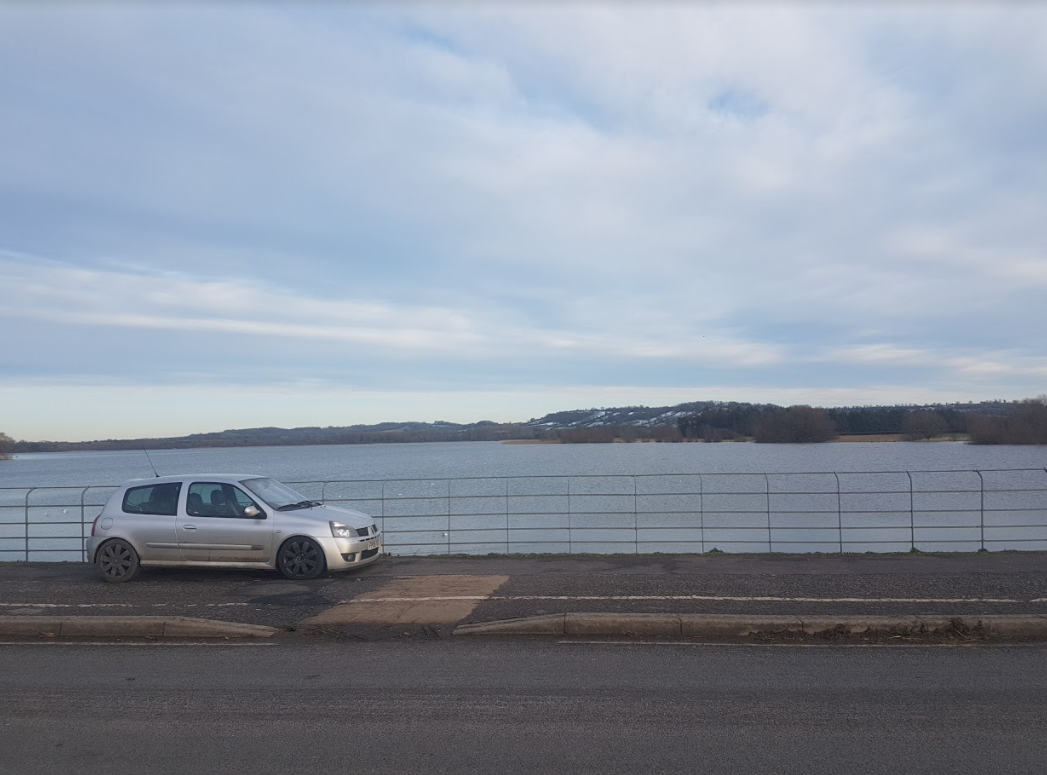 The plan now is to take it off the road and give it a thorough going over.
Immediate list of jobs and things to diagnose and fix:
-Front sidelights don't work
-Reverse light doesn't work
-Drivers dipped beam doesn't work
-Interior is grot and needs a deep clean/ freshen up!
-Replace the coilovers with standard Cup suspension on lowering springs
-Find a way of toning down the exhaust, its not massively loud but do I want something more standard (but still a bit 'sporty')
-Service (fluids/ filters/ plugs & leads)
-Whip off all the plastics and see what gremlins are lying beneath and address as required. There are some great pointers in this thread on common problem rust areas:
https://cliosport.net/threads/rust-proofing.836275/
-Centre caps for front wheels + refurb
Will keep the thread updates as I make progress!
Cheers
Last edited by a moderator: