Picked her up friday night, Thank you very much JD! Lovely to meet your Mum aswell
Got lost in the M6 services on the way home stopping off for some petrol, ended up in the truck stop section
Put £50.01 in her, walking out the shop she was sparkling like a diamond! Headed for my aunties of all places for my little cousins birthday.
Got alot of comments about the tow eye, but all the family were mega impressed!
Just afew pics, haven't gone anywhere to do any decent ones but this was saturday morning, the morning after I picked her up.
As I woke up.. half a sleep...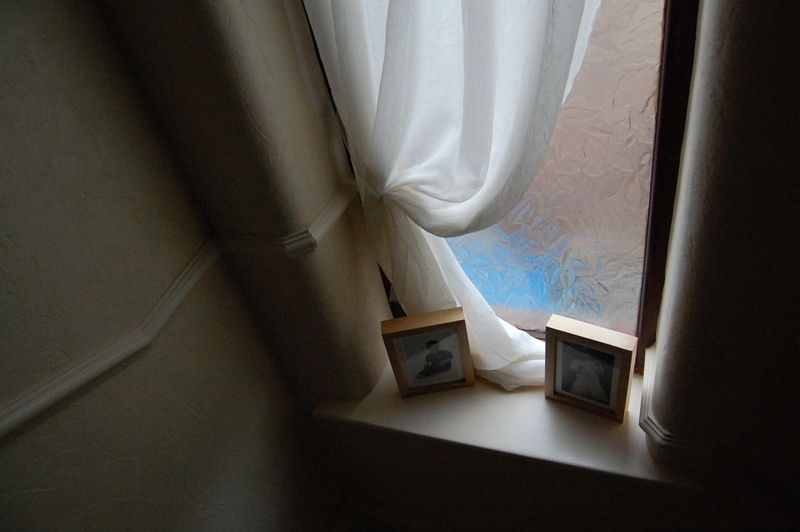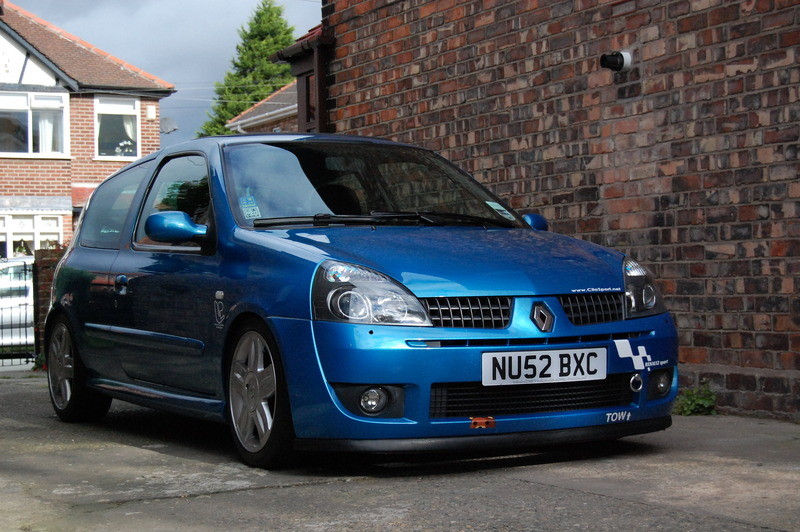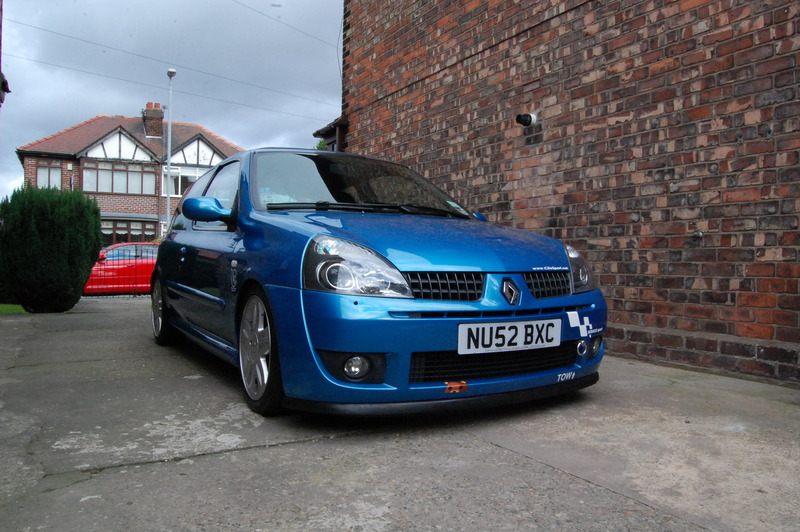 After an eventful sunday morning,
Here she is getting a new battery: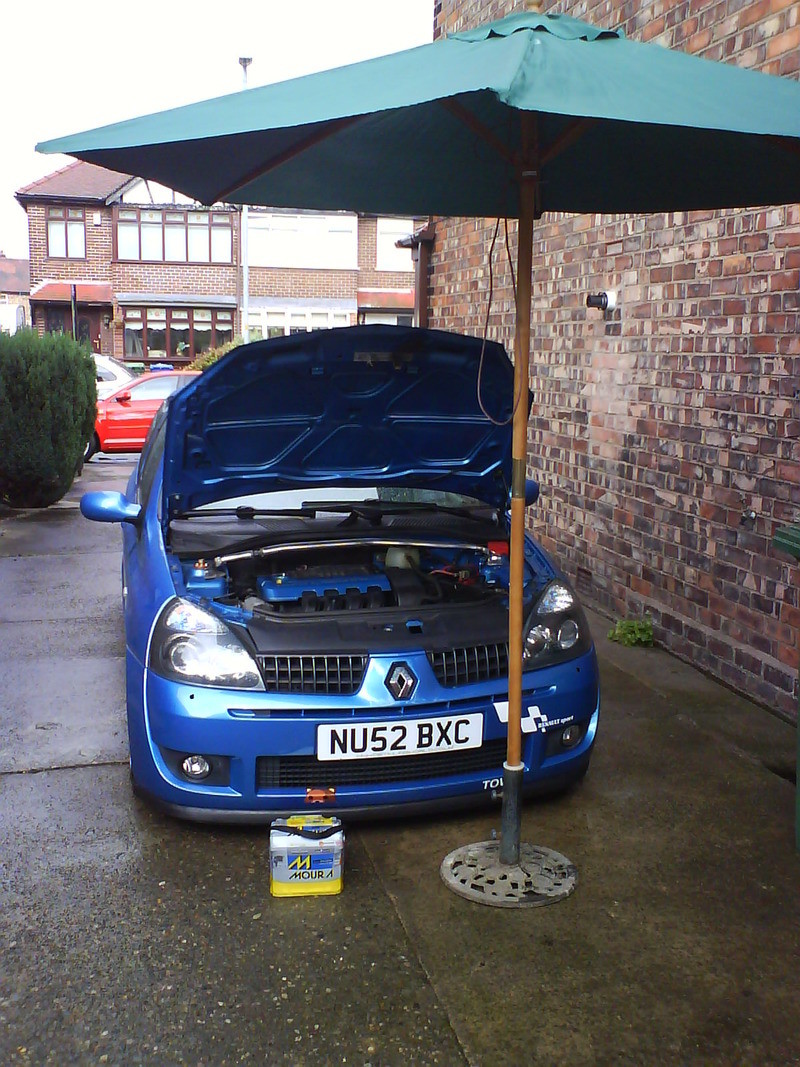 Old battery. Took my Dad's Audi plus a power pack hooked together to get this to kick into life and started! :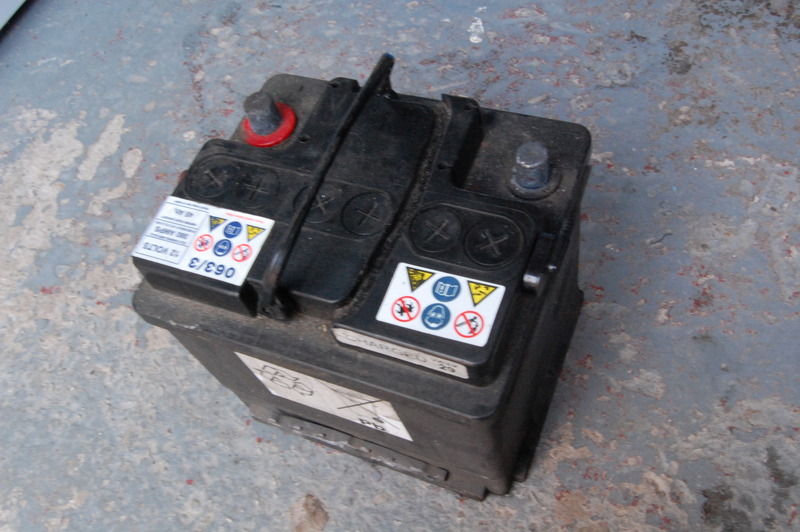 Here she is today with the bonnet catch broken:
And once I realised you had to pull it towards you, and not up, the new battery fitted: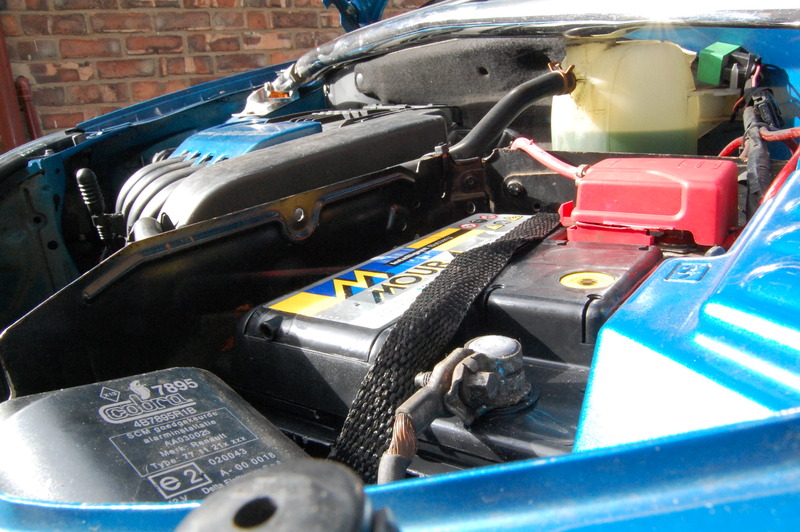 While I was fiddling with the bonnet catch to try and get it open with a screwdriver, I gave up. Couldn't lock the car to go watch the F1, so I jumped in it and messed with the interior abit.
Before: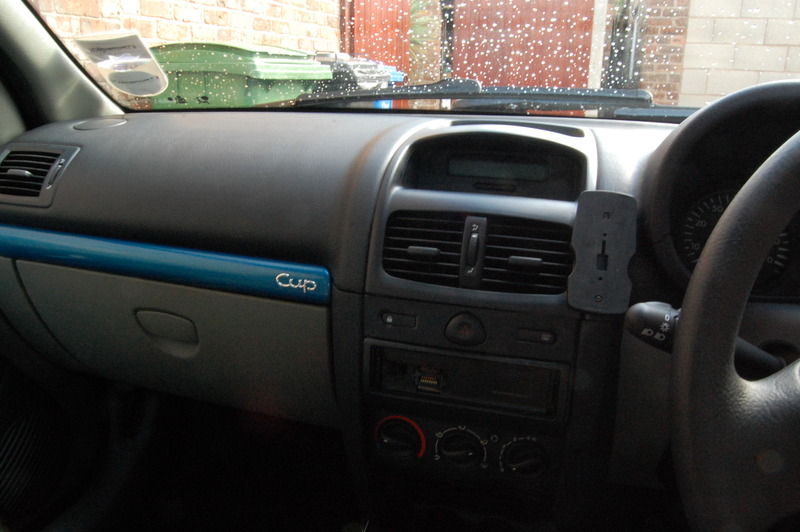 Haven't got a picture of the cup actaully removed on the passenger side, but this is what was left after the removal of the phone carrier
My dad says he knows a guy that can repair it most probably but I'm looking to get hold of an entire new one for the sake of it being un-clean etc. Thing is I could get it flocked over? Wouldn't happen for awhile though if I did as I already have a huge list of stuff to do.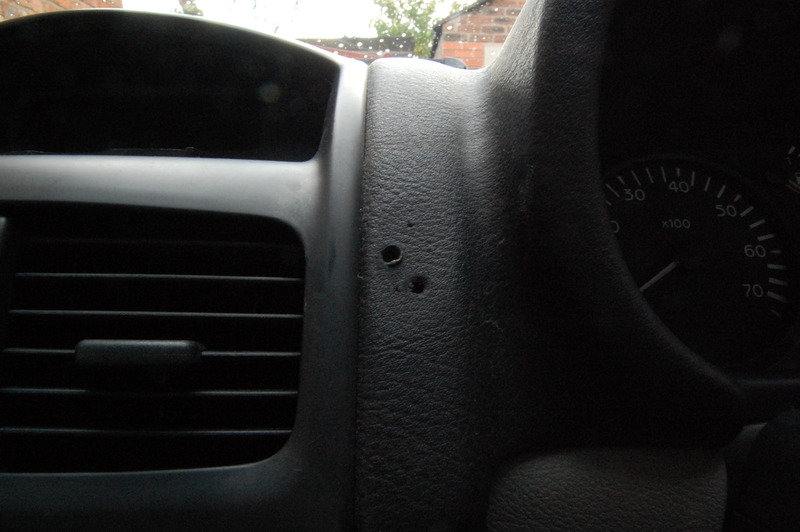 Other side: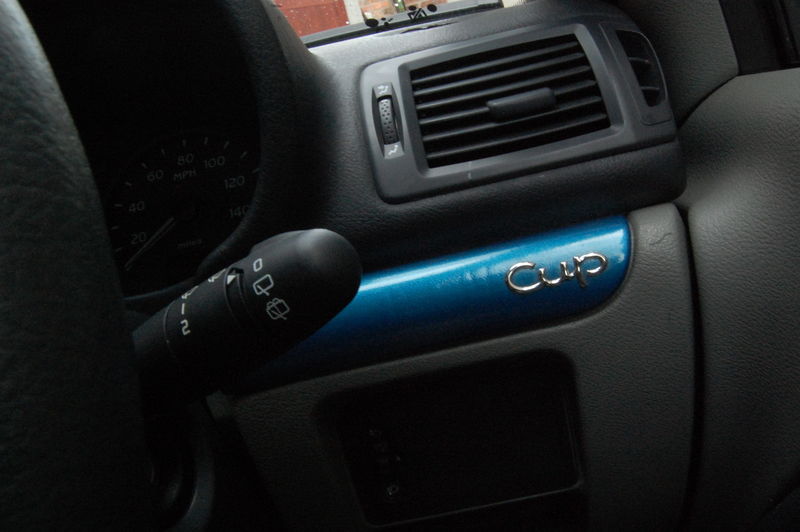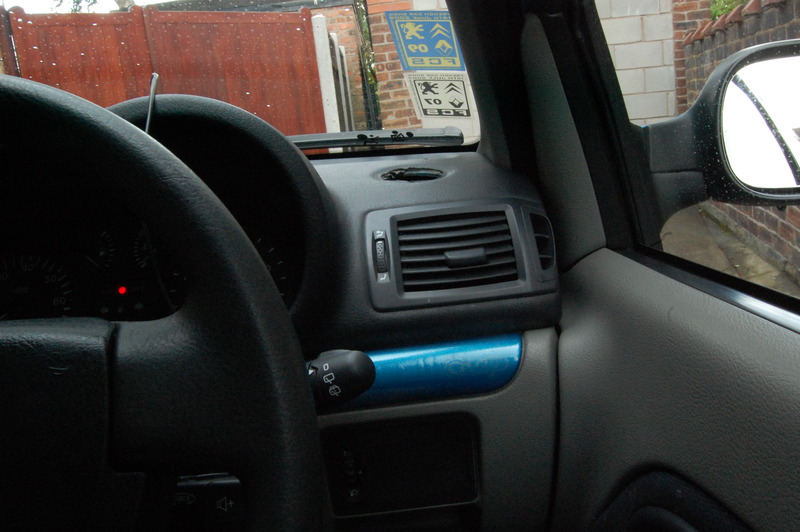 Still has abit of glue so can see a slight hologram of "Cup" on there, so going to have to respray them. Plus sort out the tweeker vent on the top of the dash.
Also thought I broke the sunroof today..
Unscrewed the tow eye as someone in work said while talking about it, some b*****d around here will have off with it.
Love it so far, not really played too much and have only done 35 miles including driving back a good 15/20. Drove it three times on my own and getting abit more confidence, although I've pritty scared to put the headunit back on and play music in it lol. Sticks immense from the couple of roundabouts I've been around, floored it alittle bit on the exit and was great.
By no means powerful, but I love it to bits. Alittle underpowered low down, have to stick more revs on in reverse than I'm used to with the diesel I learnt in etc, but I'm getting used to it.
Hopefully post some more pictures soon,
Alex