Right,
Can't normally be bothered to keep doing one of these every time I get a car but this one is proper special.
I bought it very cheap as the bodywork needed a lot of attention and a few other little niggles. The car itself is spot on but the interior and bodywork was appalling.
It came from Birmingham (that's all I need to say)
Thanks to the advice from a few on here by 9:30am this morning I had already spent £150 on new cleaning stuff.
I started about 10am and finished about 3:30pm, all things considered not bad considering eveything I did.
To start with, I used half a bottle of that purple wheel stuff.. (very good stuff)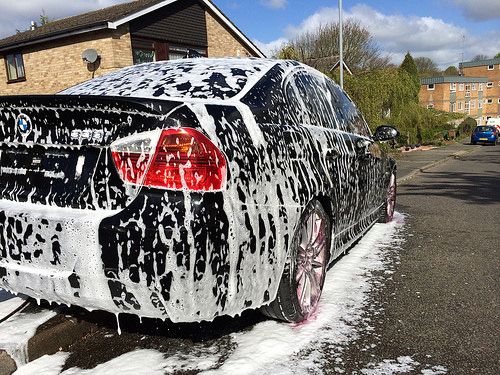 by
rich.89
, on Flickr
Rinsed off
Then I rinsed the car/snow foamed it blah blah blah..
Last edited: