After five MX5s and a financially crippling house build, it was time for a new project. £1500 of Gumtree's finest, questionable service history, possibly 107k, dodgy clutch, patchy exhaust, and just about passed a ramp test. Let the garlic-fueled fun and games commence. Who can resist French Racing Blue (a.k.a / formerly known as J45 and some other name but FRB is way better!)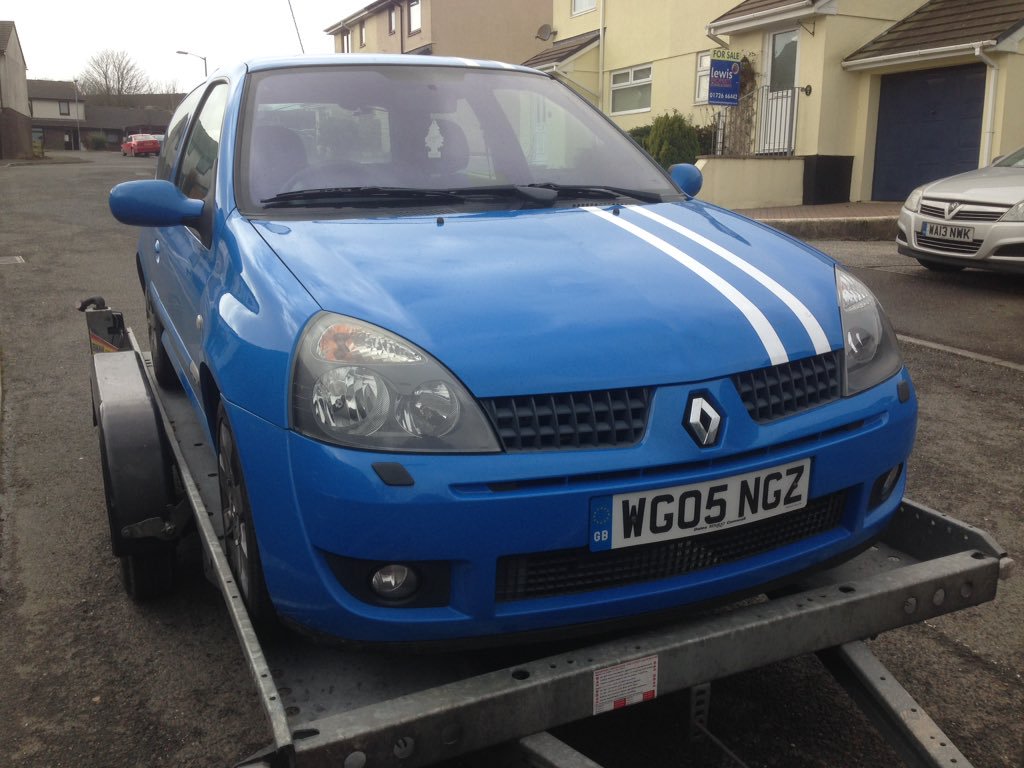 First thoughts, it's fun! More fun than I thought it would be :smiley:. Almost a shame to ruin it for road use. Feels very 'tight' for a 10 year old French car with 107k on the clock. Compared to the other examples we drove it was worth blowing the £1000 budget.
Our first mission, cheap airfield experiment to draw up a proper to-do list. The basic plan is to cage, bucket, and harness. Then track the hell out of it. We'll try to do everything at MSA standards, or higher, and our main aim is to get as much track time as possible. Preparing it for as many 'Ring trips as possible, starting in 2018.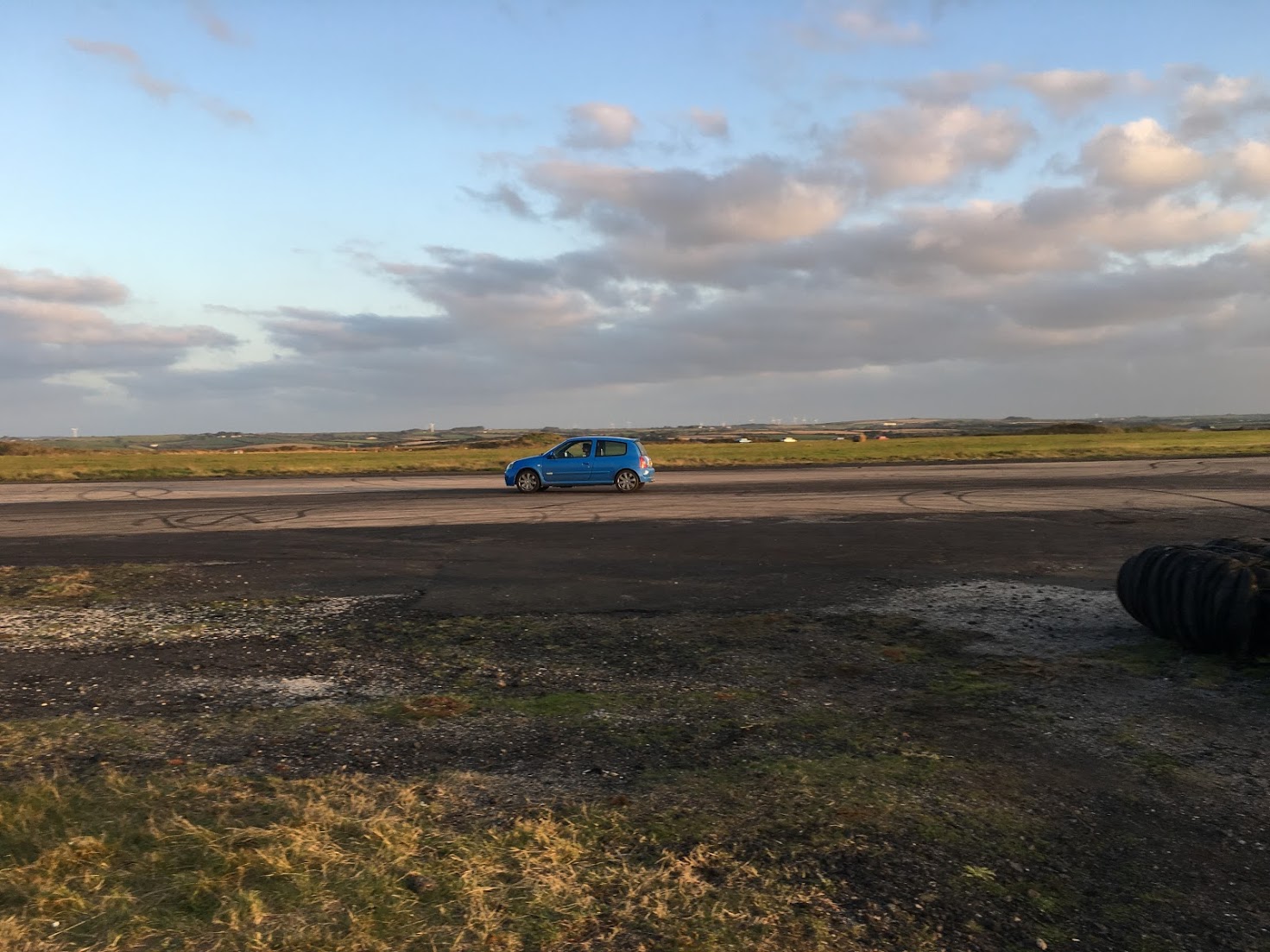 The outing highlighted the need to upgrade the brake pads & discs, and to get started as it's a lot of fun in the making. We also dragged the RK Engineering drift slag along for the ride. A bi-turbo'd v6 A6 Avant Manuel, with welded rear diff and no front drive shafts. It held up well, apart from a minor incident where I got a bit too close to a stack of tyres... More practice required.