My headlights have been like this for a while now , all cracked and dull.
Not too sure how this happends but i know a few other clio owners that have this problem.
Anyway during the weekly car wash i got a bit fed up with the paintwork always being shiney and the headlights looking old and cracked so i desided to do something about it.
On the thursday lunchtime at work i got the car into the shop and masked up the lights.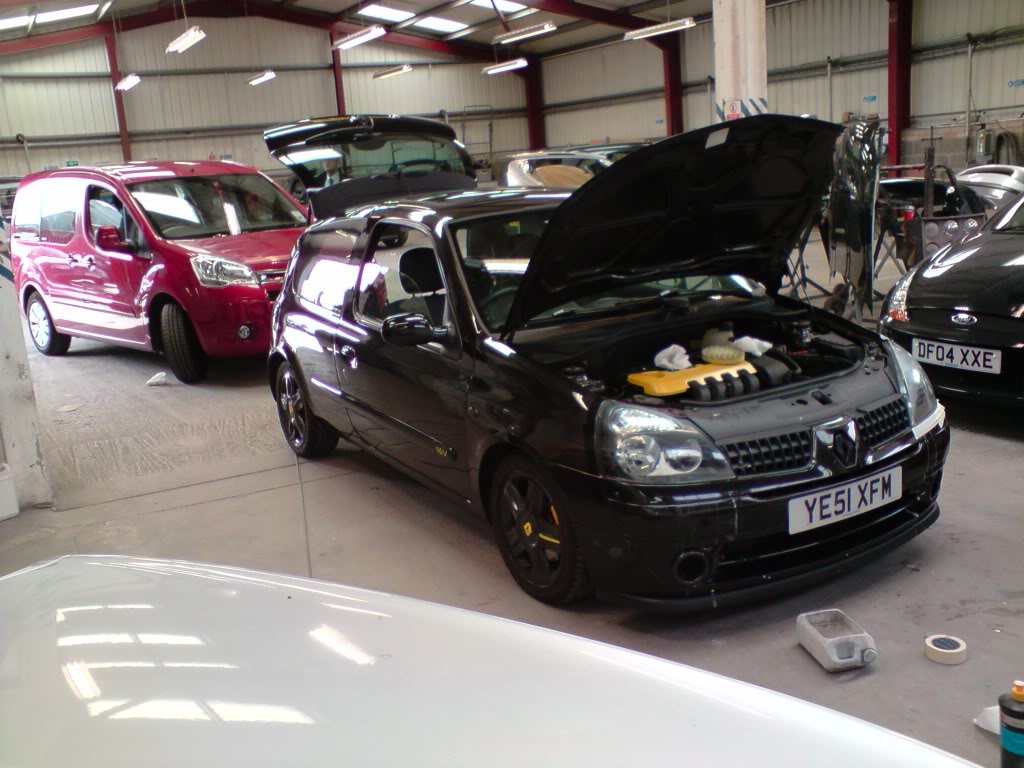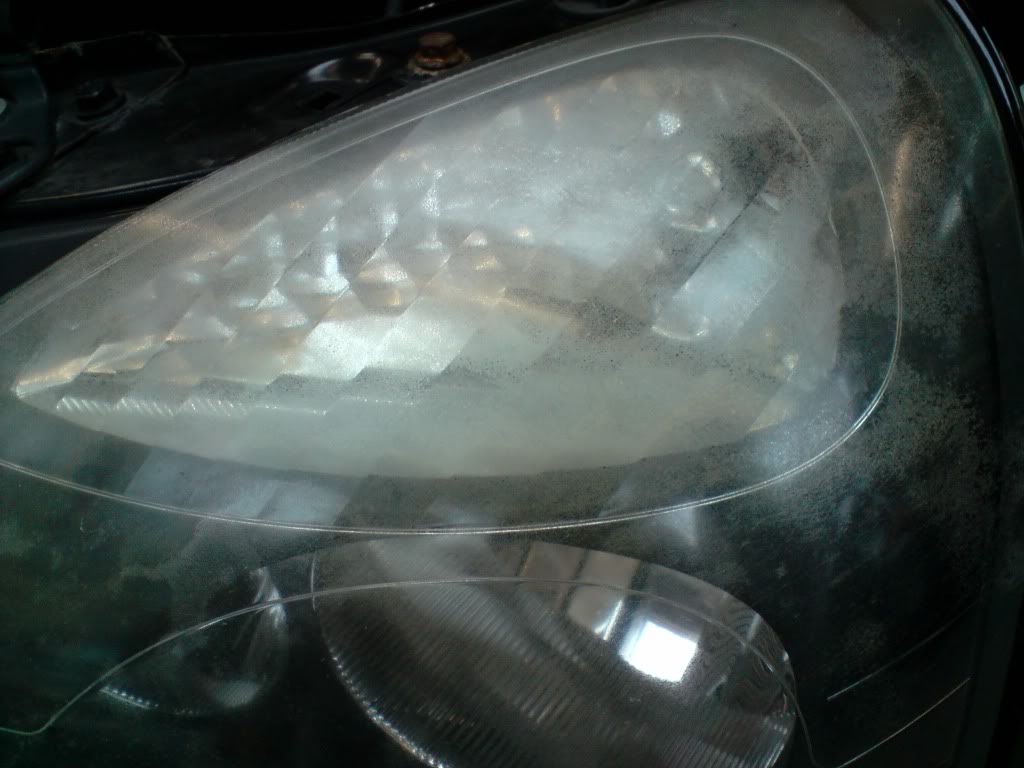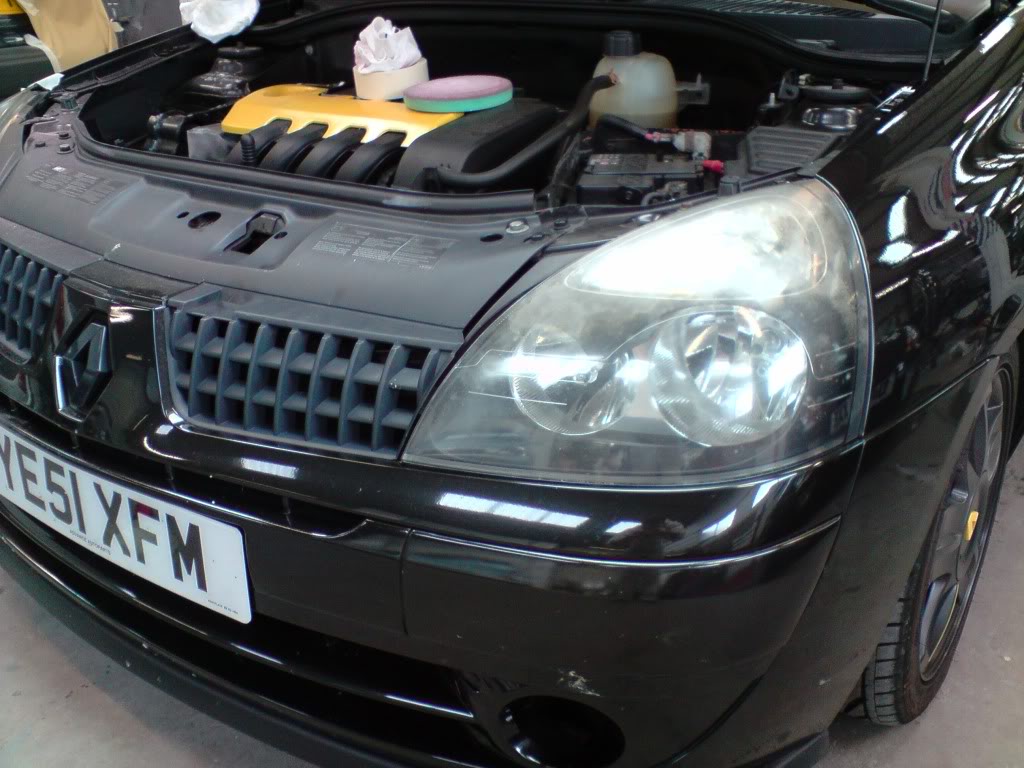 I then got out the block with 1200 wet 'n' dry and began to sand out the marks.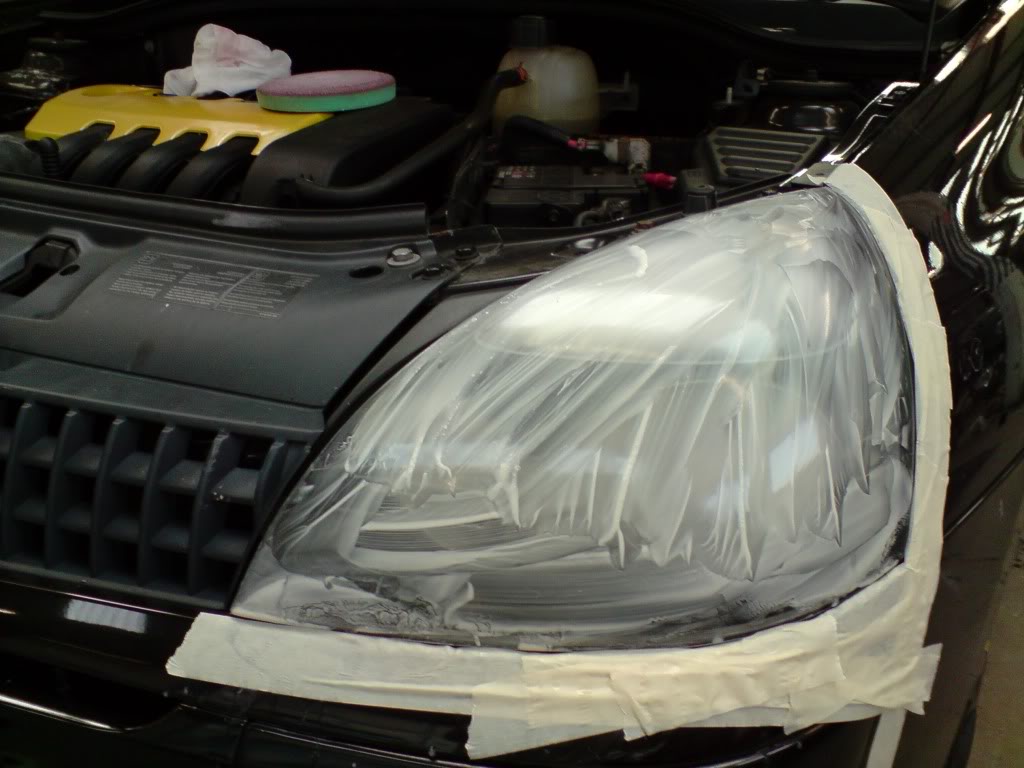 After a while they looked spotless exept flatting down the headlights made them rather dull
Anyway i got out the machine polisher and wacked on some compound ...
once i had apllyed a coat or 2 i did the same with ultra fine polish and finaly ultra gloss finish.