Hi,
I thought I'd start a thread for the 172 Cup as momentum has gathered and the parts have started to arrive.
The car itself belongs to my partner, she's been interested in picking up a clean one of these for a while now. After numerous days, weeks.. months. Searching on Ebay, Facebook, Forums etc. Nothing really fitted the requirements. This was until over the NYE' when I saw a 172 Cup on eBay - auction only, not that far away from me. So we decided to arrange a viewing and test drive prior to bidding and make sure all the paperwork, parts and car are what he says it is.
We we're both happy and in the position to purchase it that day, however the seller didn't want to end the auction early and decided to let it run. We kept a close eye on it and placed our maximum bid. Following a few nervous days watching the bids increase, woke up the next day to find out we had won the auction under budget, only paying £1800.
Promptly arranging with the seller to come by the following weekend and complete the purchase and drive it away. The car itself is a Clio 172 Cup, best of all 1 Owner from new. The seller had the car over 16 Years as his commute to work and weekend runabout. It's been serviced by main dealer its whole life with all the documents to proof including the receipt of purchase when he brought it new back in 2003.
Positives
Totally standard car
Unmarked interior, it is spotless inside
Dephaser & Belts changed twice already.
Original glass throughout
1 owner & 115,000 miles
Drove fantastic, felt very tight, no knocks, clunks or bangs.
All electrics functioning, including alarm and original stereo
MOT & taxed, not been left standing for months
Original tool kit still in boot
Document / Receipts since new.
Two Keys
Negatives
Centre section has a slight hole.
Some minor scratches to paint.
Some dents on the doors (parking dents)
Paint chipping on door edge, spoiler ideally needs a very good touch up / repair or respray
4 heavily corroded alloys
Cloudy headlights
Cracked and faded number plates
Rust patch front corner of bonnet.
Worn steering wheel & Grips.
Plans
We'd like to keep the car as original as possible, due to the history of the car and its condition already we feel it won't take much to bring it back up to the standard it should be. I've replaced a number of items already with majority of larger jobs purely just awaiting quotations. Over the coming weeks the car should start transforming into a restored cleaner version of what already is a great base.
Parts
Steering Wheel Refurb (Won at CSF)
Alloy Wheel Refurb
Front End Respray (Bonnet & Bumper)
Repair Dents (Both Sides)
Centre Section Exhaust
Renault Upper Front Grille - Ordered
Renault Lower Front Grille - Ordered
Polish Headlights
New Ariel - Fitted
New Boot Struts - Fitted
New Number Plates - Fitted
Silvertec Indicator Bulbs - Ordered
4 x Cup Shocks
Gram Springs
Vapour Blast (Engine Parts - Inlets, Fuel Guard, Cam Cover)
Service Items - FIlter (incl Pollen) Oil & Filter - Ordered
New Coolant Bottle & Type D - Ordered
Non Sticky Interior Plastics - Fitted
New Number Plate Bulb Holder - Ordered
I'll keep the parts list updated with anything else I've missed or needs changing. Time for some images, only ones I have at the moment are at home. I'll grab some once the bodywork is sorted.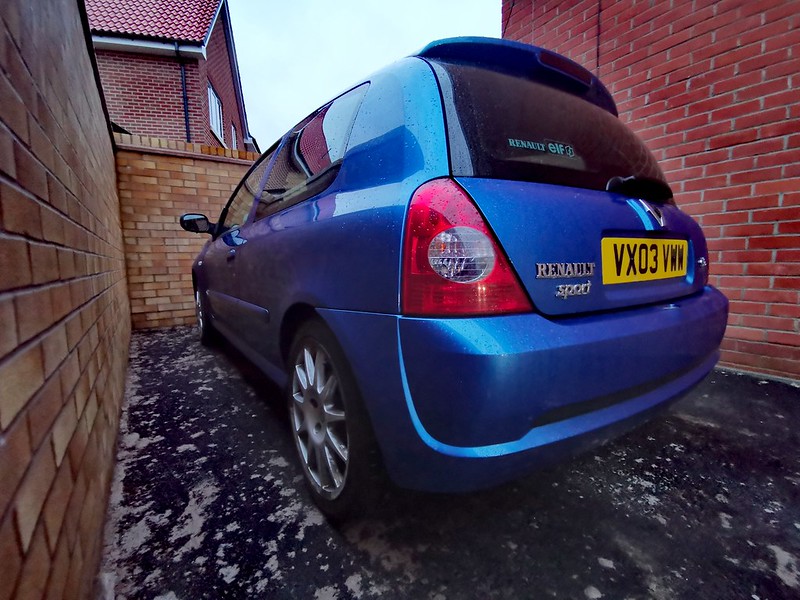 Clio 172 Cup by ANDREW COLLINS, on Flickr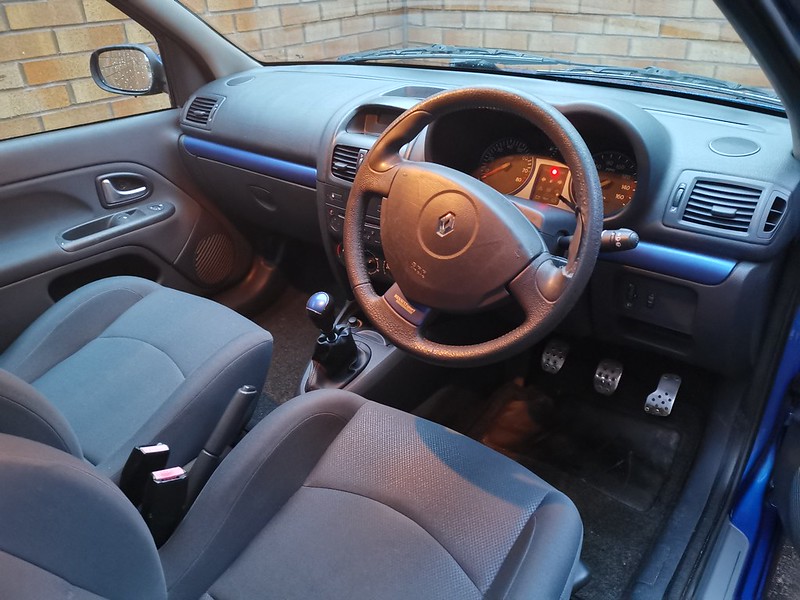 Clio 172 Cup by ANDREW COLLINS, on Flickr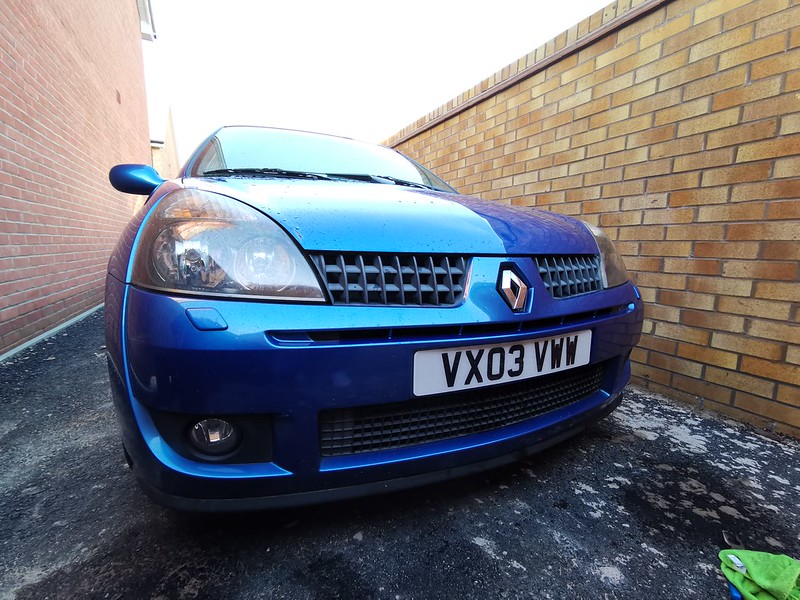 172 Cup Progress by ANDREW COLLINS, on Flickr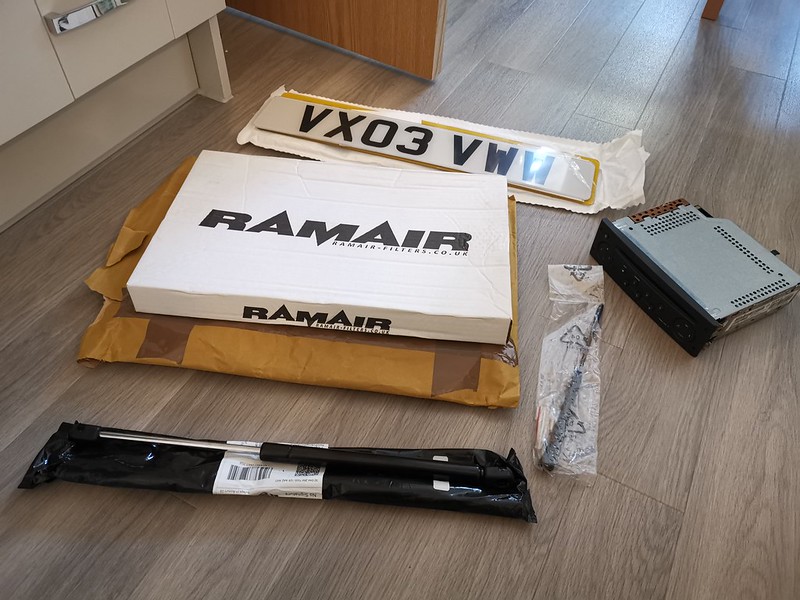 172 Cup Progress by ANDREW COLLINS, on Flickr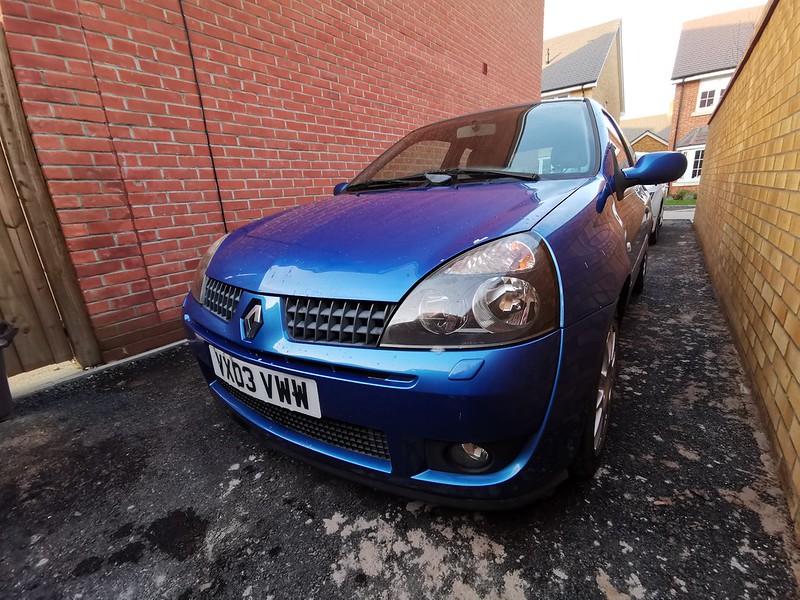 172 Cup Progress by ANDREW COLLINS, on Flickr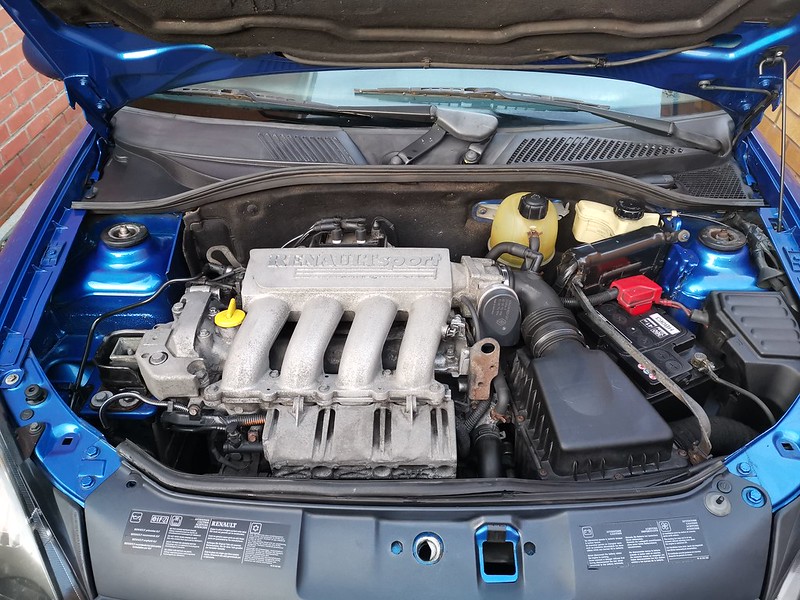 172 Cup Progress by ANDREW COLLINS, on Flickr
Thanks for looking.