Hi guys !
Bored at work so thought I'd do a little build thread of my Clio !
It started a few years ago when I was 18 nearly 19 I was after a new car and I had just been to test drive a Corsa Vxr and something didn't feel right,
So on the way back my friend suggested I looked at his mates 182, it was a 54 plate bg 182 with no history and was a cat d recorded car but with 45k on the clock I thought it's worth a look! I didn't know anything about these cars in terms of belt history etc but there we go.. So I went and drove it and to be honest I wasn't overly impressed with it, it didn't feel as fast as I was hoping at first ( wasn't going over 5k as the owner was in the car ) we got into a longer stretch of road and he told me to open it up ! And as soon as I did I wanted it ! So I bought the car there and then I think for around about £1000 and this is where it all started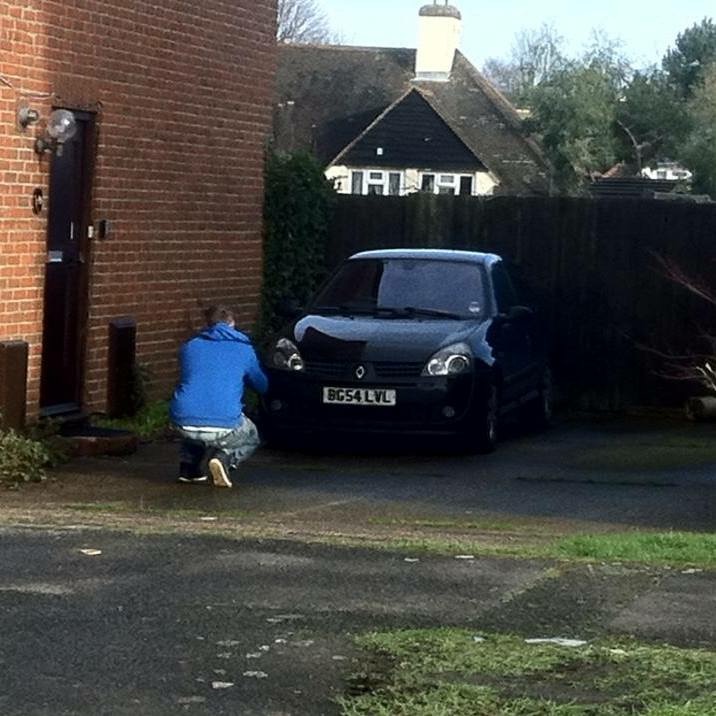 I had this car for around a year done some track days in it had great fun with it, although it was standard it had a set of pilot sport exaltos and I put braided lines and brembo discs and pads and I was loving it.Eventually I bought a scorpion RS 192 with decat and some turini's and lowered it a bit wit some cheap springs which I later took back off because it ruined the drive of the car I thought but it looked like this..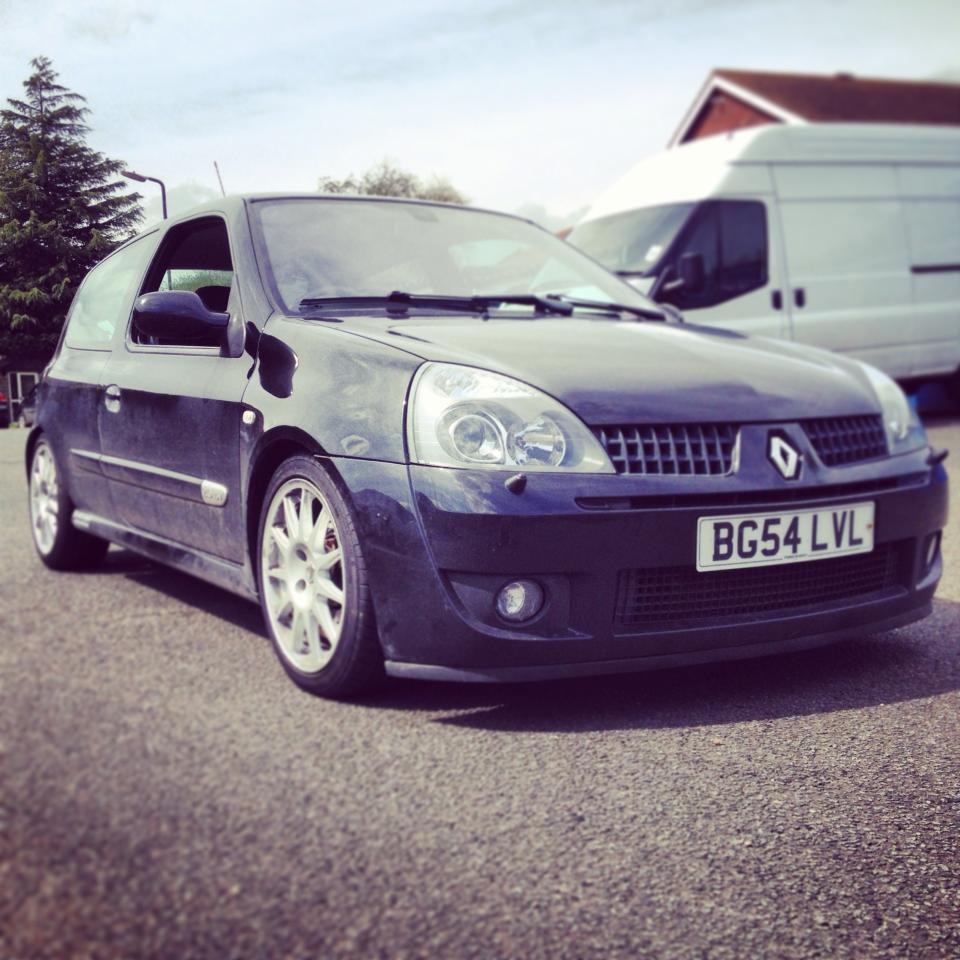 But then eventually crashed it ( no pics of this ) was only light damage but I instantly fell out of love for the car!
Life kind of got in the way at that point I was working about 40 mins from home so I bought a run around and used that and moved in with my other half and the clio just was left on my mums drive for about a year, one day I popped to see my mum and I just thought id get something out the garage so rolled the clio back and then got my bits and left. That night I was thinking about the car and decided I wanted to do something with it and also mum was moaning about it lol, so my friends rallied behind me offered to help as I have no mechanical knowladge what so ever !
So we started to strip the car down and eventually found that the slam bar has been bent and the car had been got at by the previous owner, was easily repairable but I didn't want to put money into a categorised car. So, I was then on a hunt for a new shell, found one on Ebay for next to nothing borrowed a van and a trailer and shot round the m25 to get it. Getting home at around 2am I had my new clio,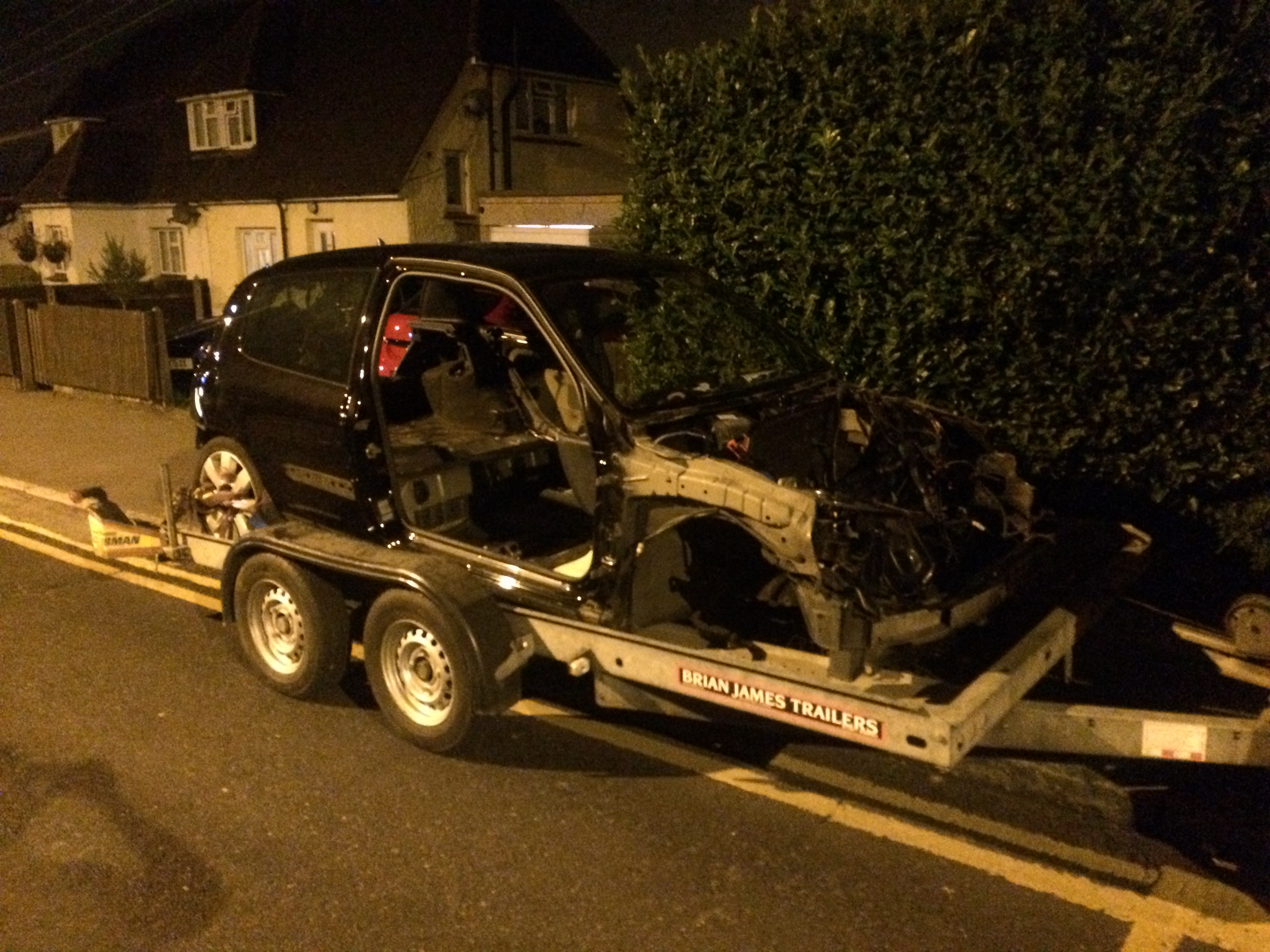 Work got started the next day ( whilst I was at work )
My mate had the car rolling and it looked like a car in no time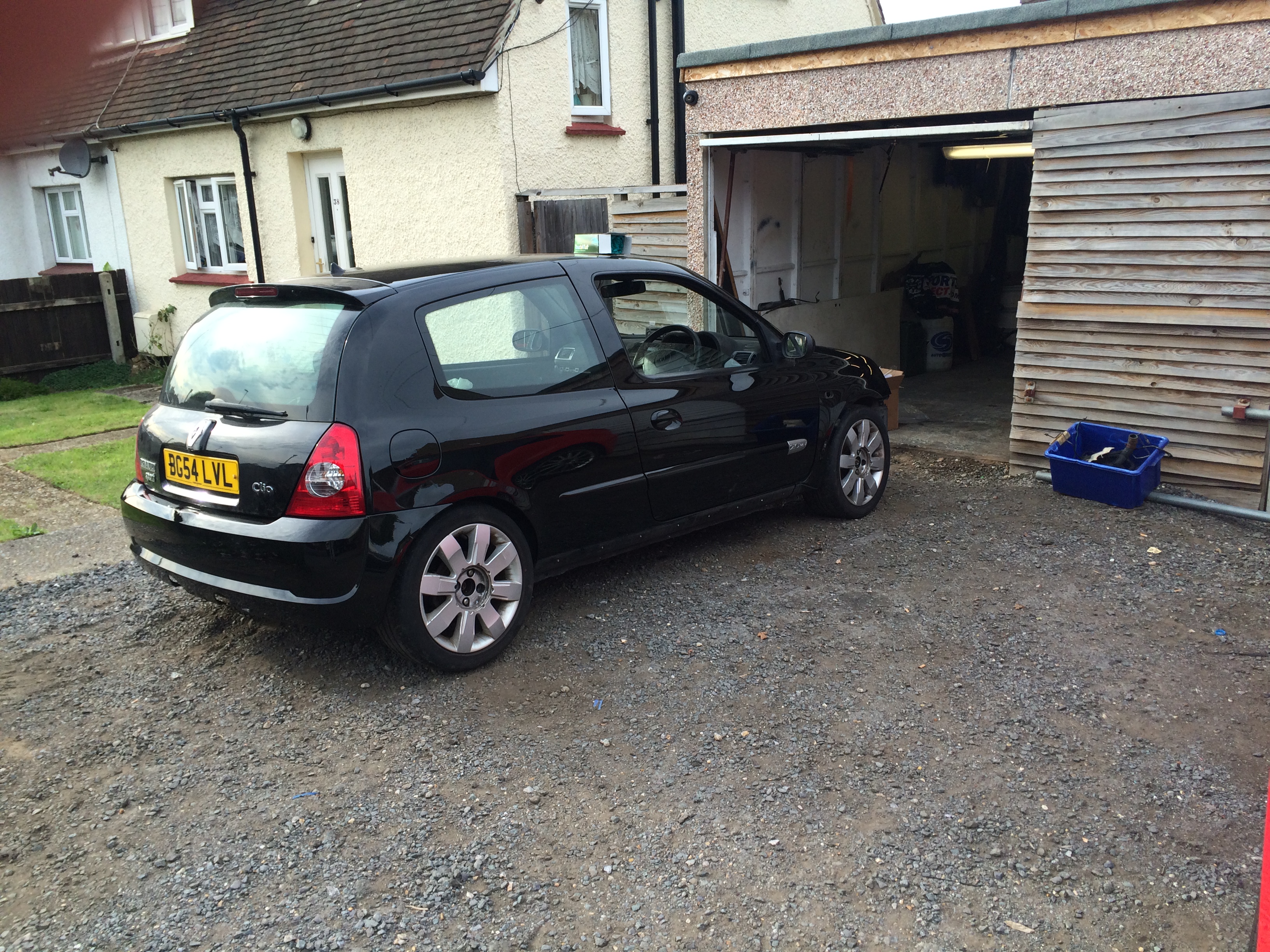 Now that the car was being built up from the old clio things were moving very quickly I bought some second hand gaz coil overs just to get me by
I was all over the web looking for parts and managed to get hold of a cup racer seat and harness for next to nothing so again mad dash to the van and collected that night incase I missed out!
The car was up and running in no time I was so excited to drive it ! Was only missing a steering wheel and I couldn't have the standard bus sized wheel so I went on the hunt for a better one and ended up buying this..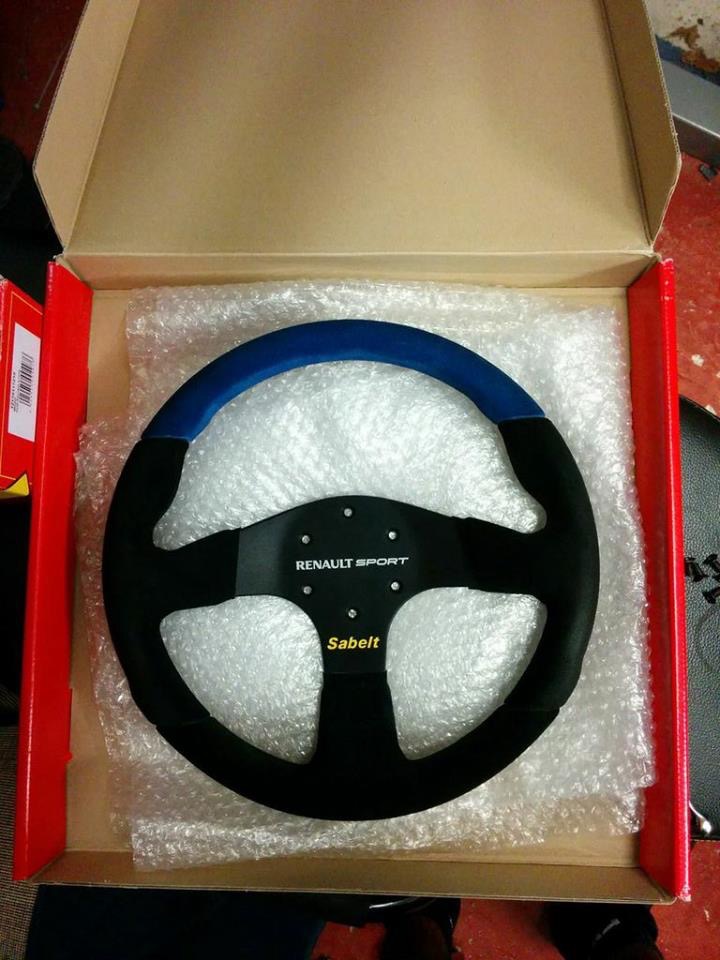 Whilst the wings were getting put on I found a picture of a foreign clio cup with what looked like wide wings after a bit of research I found that it was just washers in the middle bolt for the wings so I done that to mine to give it that wider look and I love them! But don't have any pics of them lol !
Whilst the car was off the road I had a new cam belt water pump and dephaser and a set of prima cams thrown in aswell, whilst the rocker cover was off we discovered that my head has taken a beating and was beyond repair, so we got hold of a doner head from a 172 engine and that got sent off for new valves and all the rest of it!
With it all back together the car was ready to be driven ( unmapped ) I hadn't thought about looking for a front bumper so my friend plastic welded mine back together as it was damaged in the accident to get by until I found a decent front bumper
Gave it a clean for the first time in about 2 years and it came up mint! although this was technically a different car, a bit like Rodney and his broom i guess lol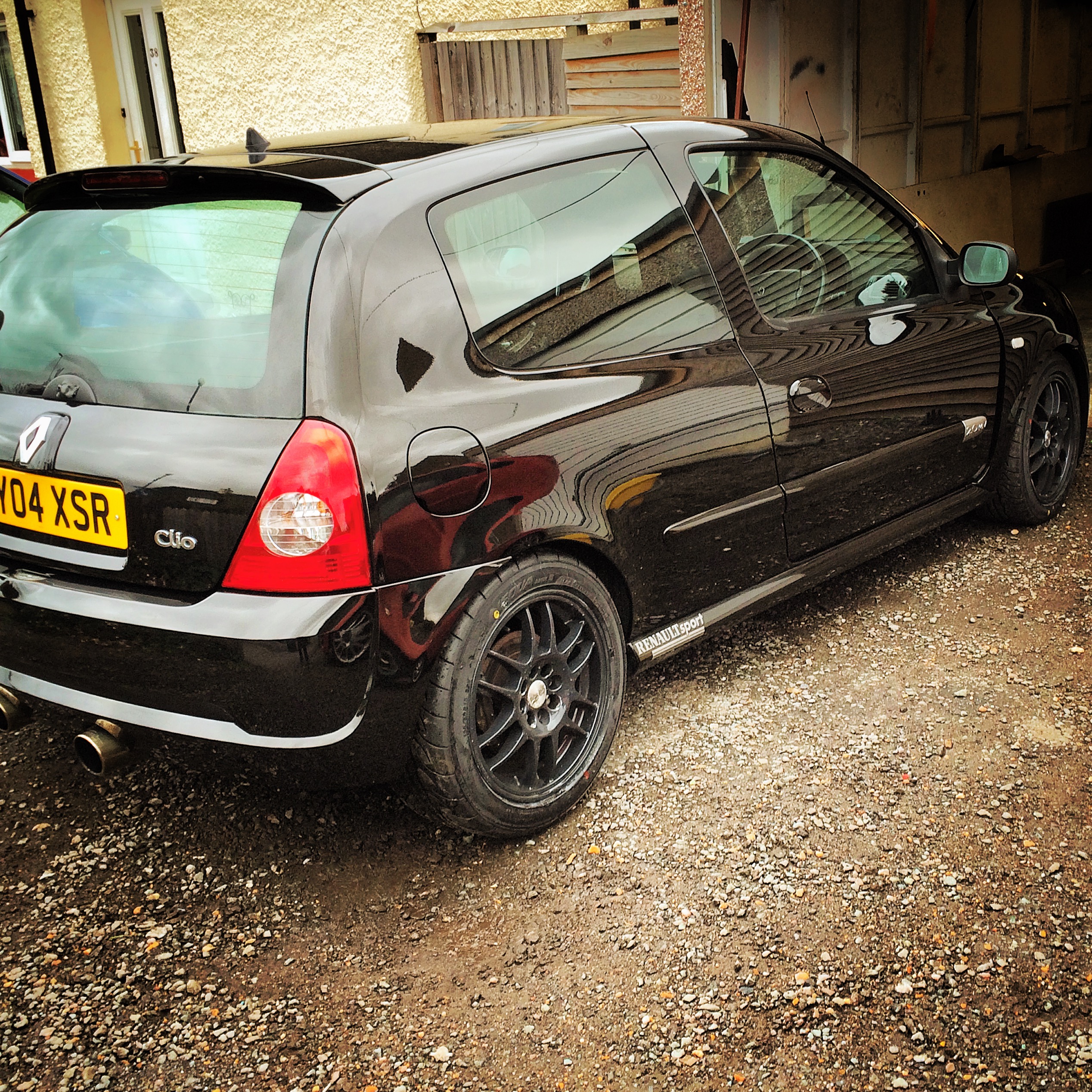 That's how the car stayed for a few month I kind of forgot about it, until I too it to a rolling road day with some friends, knowing it wasn't mapped I wasn't expecting the best and knew I shouldn't really be driving it un mapped any way but I wanted to see what it was running before I had it mapped... It came out at 166bhp
Needless to say there was something wrong with the car I got straight onto Andy at engine dynamics and after suggesting possible things to look at I decided that the best thing to do would be to put my hand in my pocket and just give it to him to sort out and map ! So off it went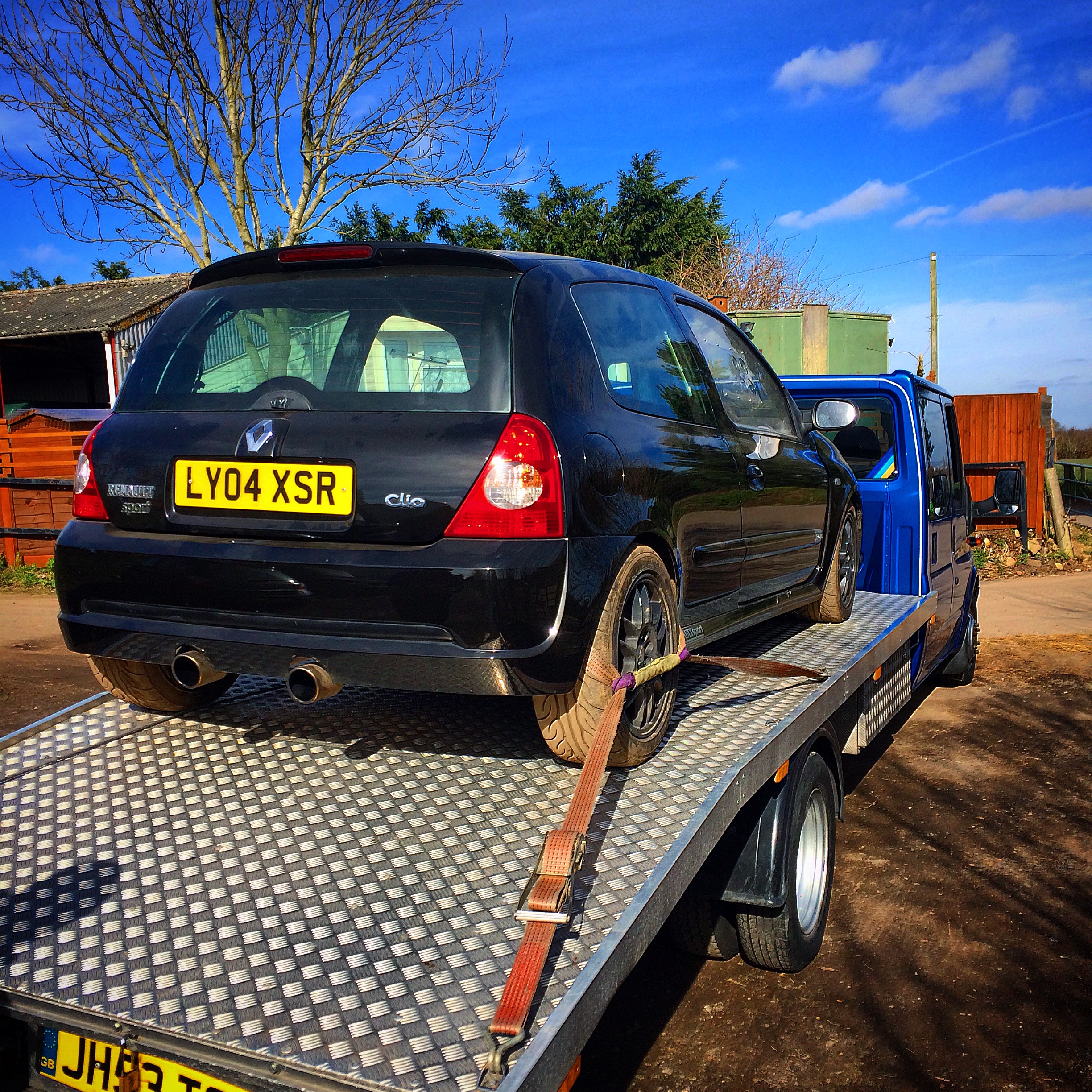 Whilst it was up there I got on the hunt for new bits so got my self
Some brembo calipers from a 197.
And got some oz ultralaggera's and some toyo r888's ready for when the car came back!
The car was away for about 2 weeks as I knew Andy was busy so just said to get on it between jobs so I was in no rush for it to come back as I knew it was in safe hands!
Got a phone call from andy saying
The car was all done and the timing was the culprit for my low power run and the car made 190.2 bhp after his map! I was well happy with that couldn't wait to pick the car up.
Collected the car and as soon as it came off the truck I whacked the brembos on and intended on taking it for a drive. But my oz f1's didn't fit over the calipers so I was a bit stuck luckily I had my track wheels ready to go so I road tested the car on those and
I loved it ! Drove spot on Andy really sorted it out feels so different from the old car really responsive and still pulls well ! I opted out of the pop and bang map because it does my head in but I'm pleased to report that it does do the odd pop and bang and flame if I'm really hammering it! So perfect for me!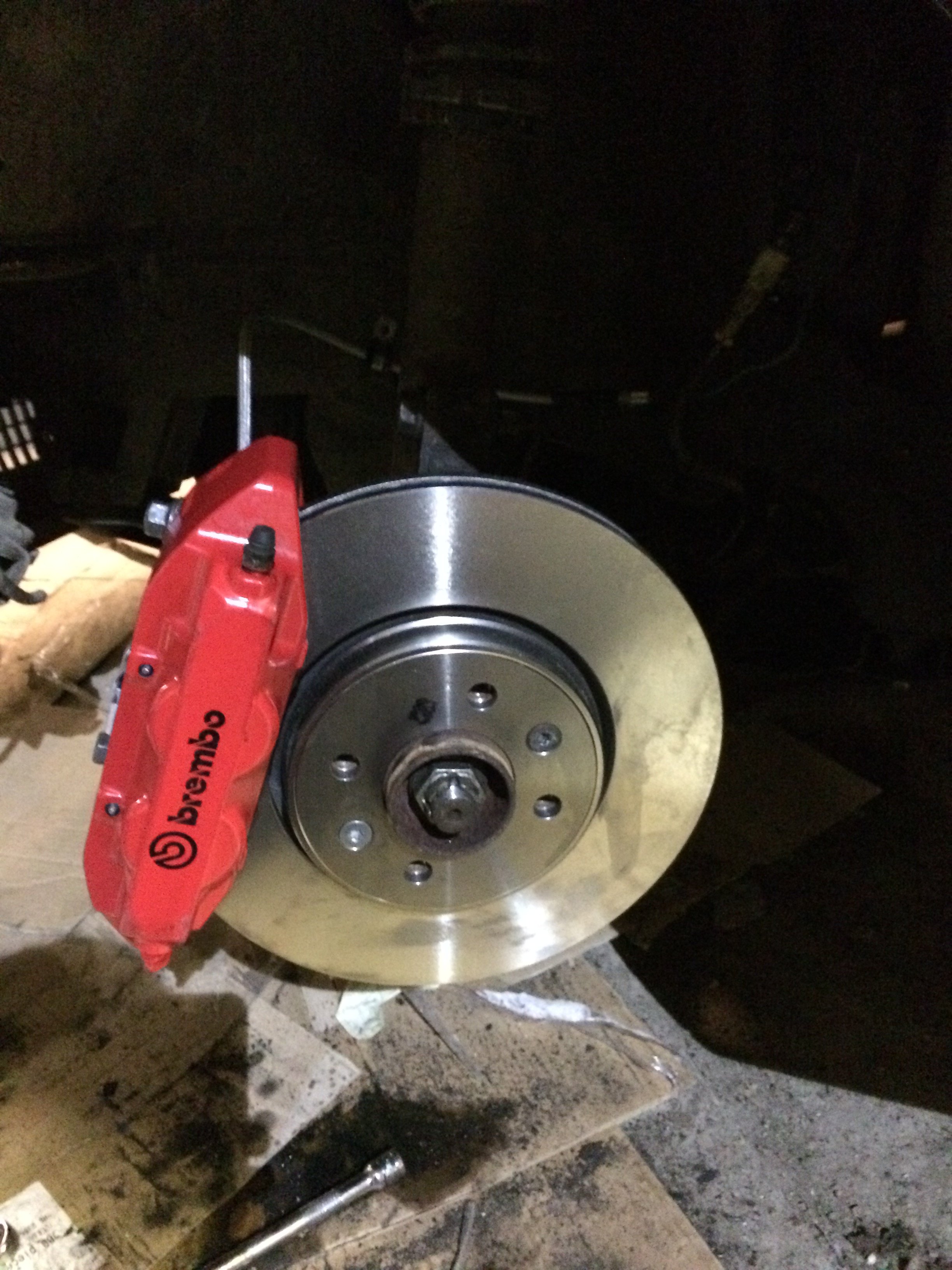 Stayed like that for a while really, I managed to find some team dynamic pro race 1.2's so i decided to put my ad08's onto the oz's and have them as my road wheels and then put the r888's on the TD's for track so i didnt ruin them on the road when the car does go out lol.
I attended a local show for me ( BHP show, Lydden hill ) as this was the cars first proper outing i cleaned it right up and got ready to see what it was like out on track!