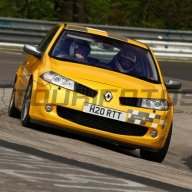 South Central- West Berks
ClioSport Area Rep
Thought I'd start a new thread for this as a few people have said there going. This is the first 'Simply French' day Beaulieu have held so it'll be interesting to see what it's like.
It's £10 each if arriving in a French vehicle, £20 if you're not (or £18.50 Senior's Pete
) so I suggest anyone not in a French car passengers with someone else.
We can't have a club area so if we want to park together we'll need to meet up then head to Beaulieu. Any ideas for a meeting point?
More details on the website
http://www.beaulieu.co.uk/beaulieu-events/club-rally/simply-french
Attendance list
1. atouba
2.
3.
4.
5.