Good afternoon!
Been a couple of weeks since I bought this well known and lovely looking petrol blue 182 off
@Christopher.
but only found time for its first wash today, in the rain, so thought I'd start a thread.
I wasn't really planning on getting another Clio, but when this came up for sale I just had to go have a look! It has got all the options I was planning to get for my arctic blue 182 so after a whole afternoon of going over the car and checking all the paperwork I struck a deal with Chris and drove it home!
And what a drive it was, yay for 200 motorway miles
First night out together, parked up at services.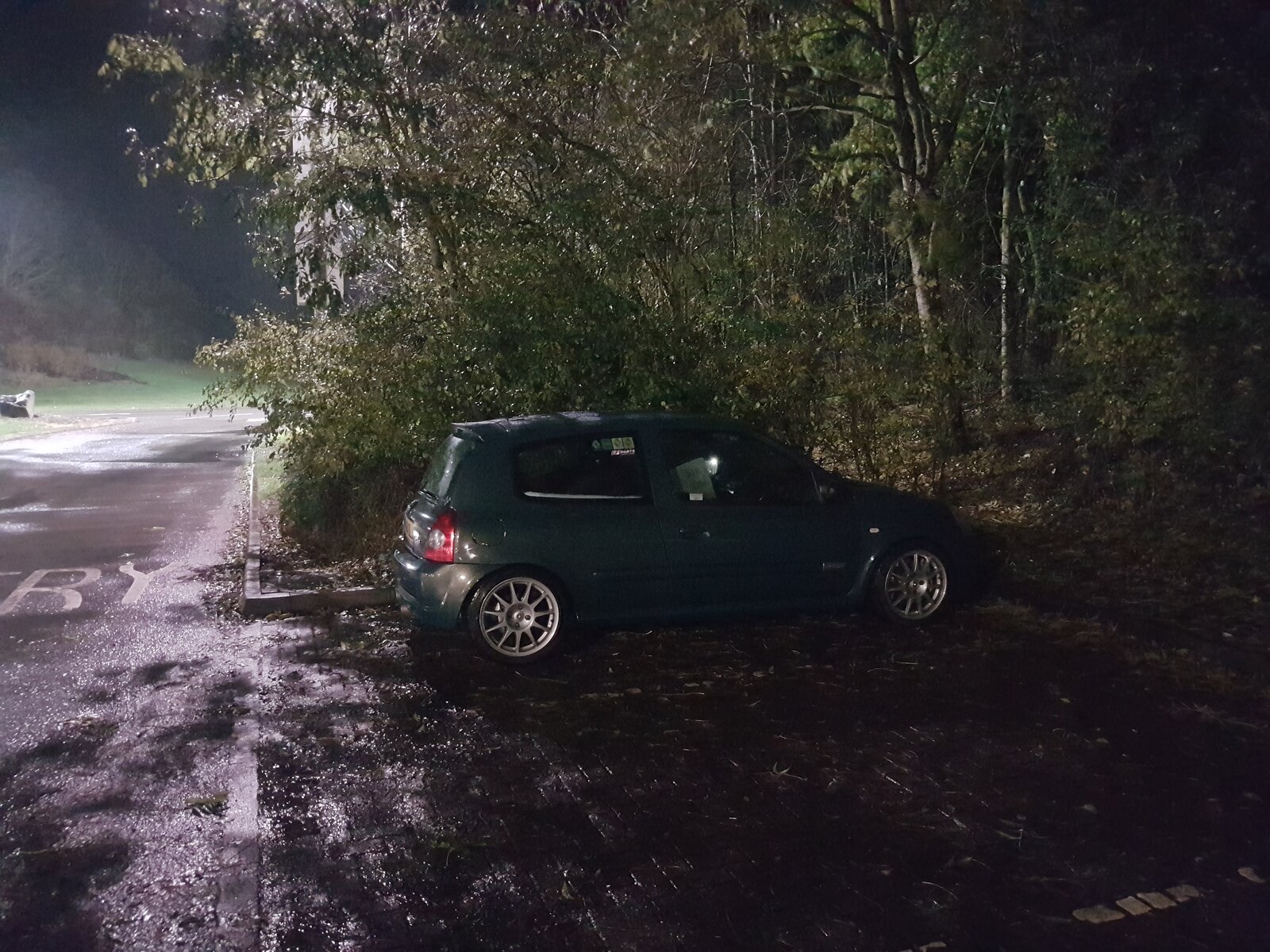 Been so busy in work I've only managed to get the first wash done today and I had to cut it short because it started pouring down.
Steps today
-Snow foam
-3 bucket method using Mitchell and King winter shampoo
-Gyeon wetcoat (because rain)
-Quick go at the exhaust tips with Mothers Mag&Aluminium polish
It's going to get a proper wheels off detailing session in spring with a good quality wax but this will have to do for now!
Before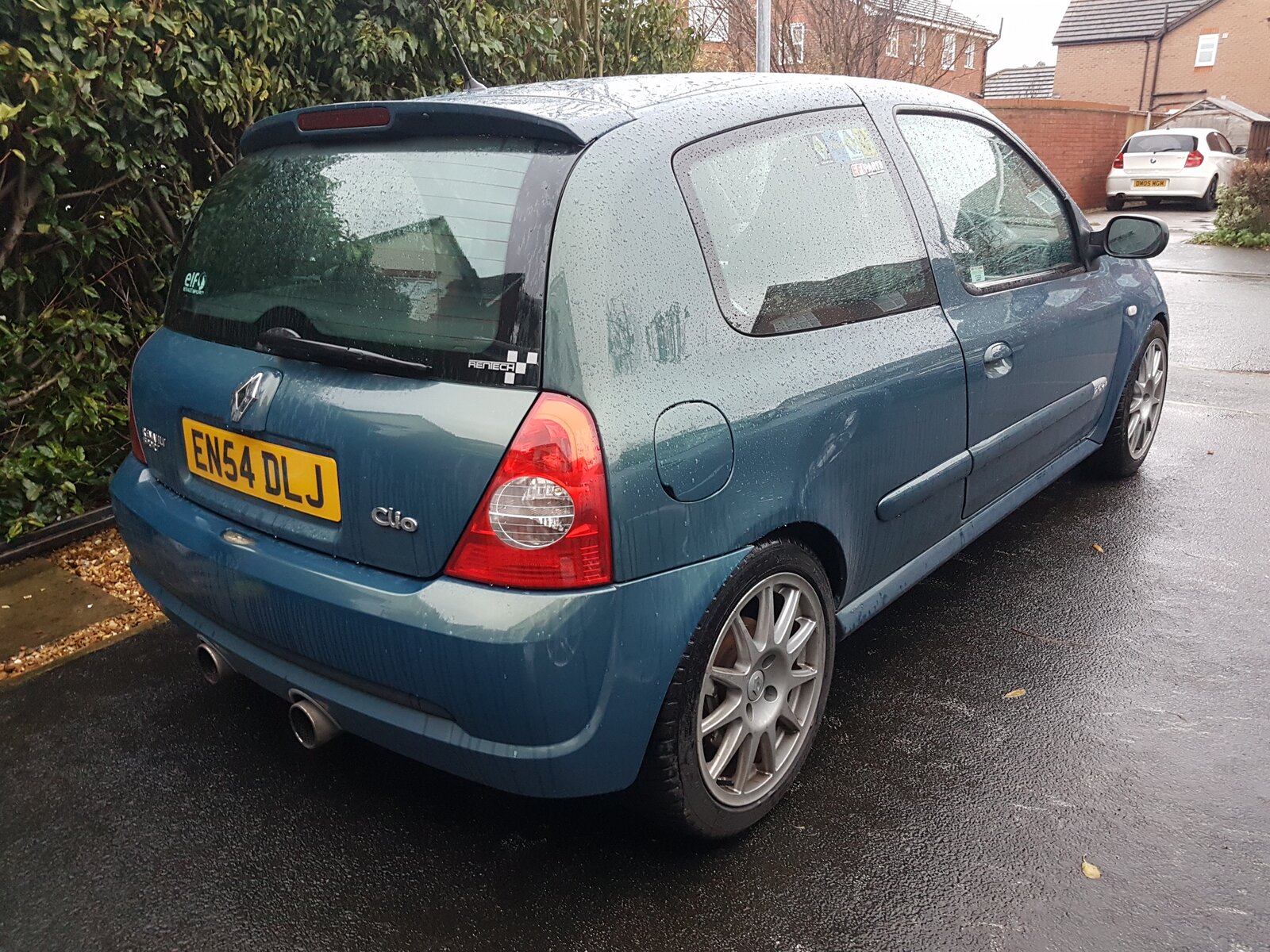 Snowfoam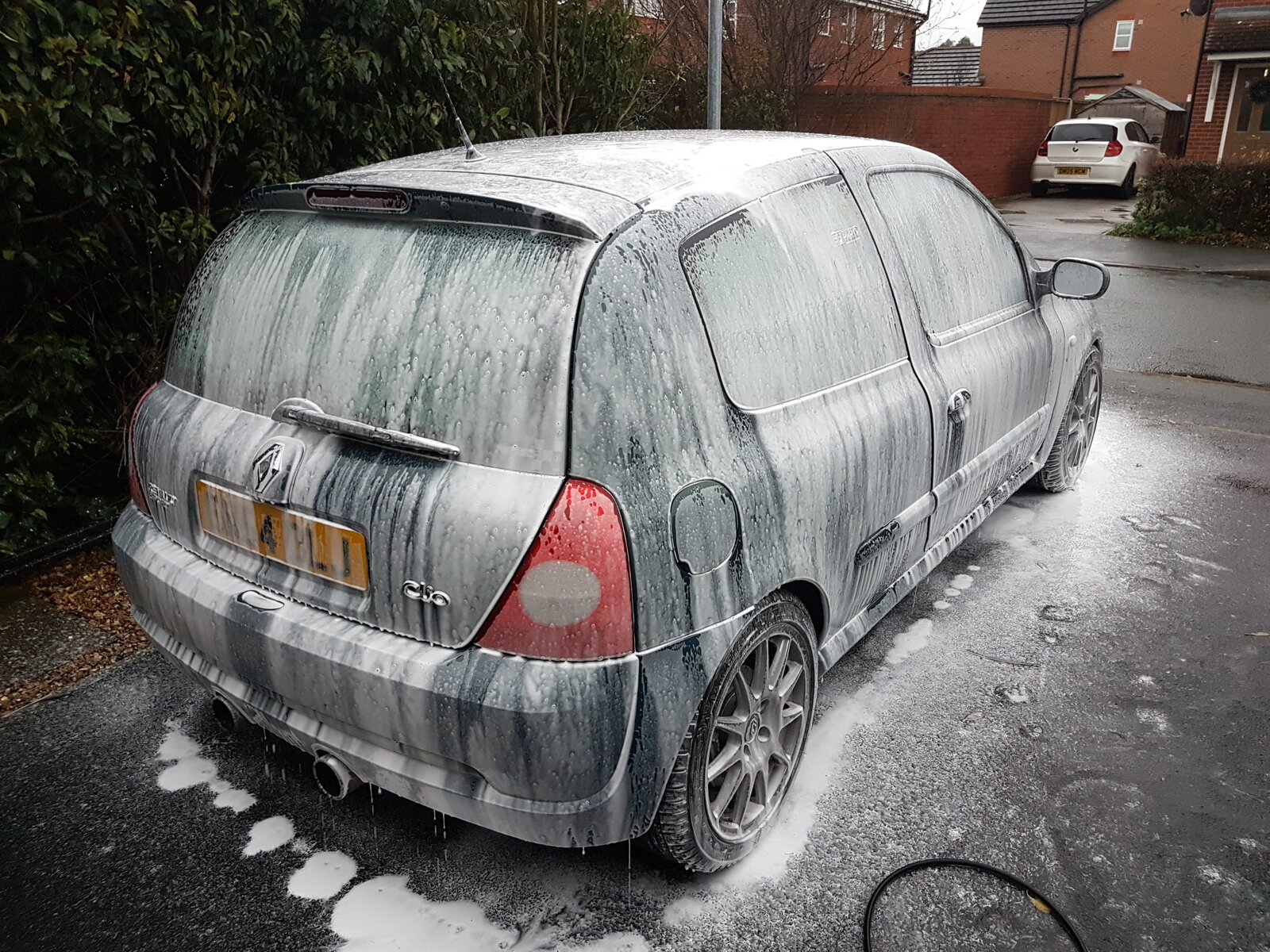 After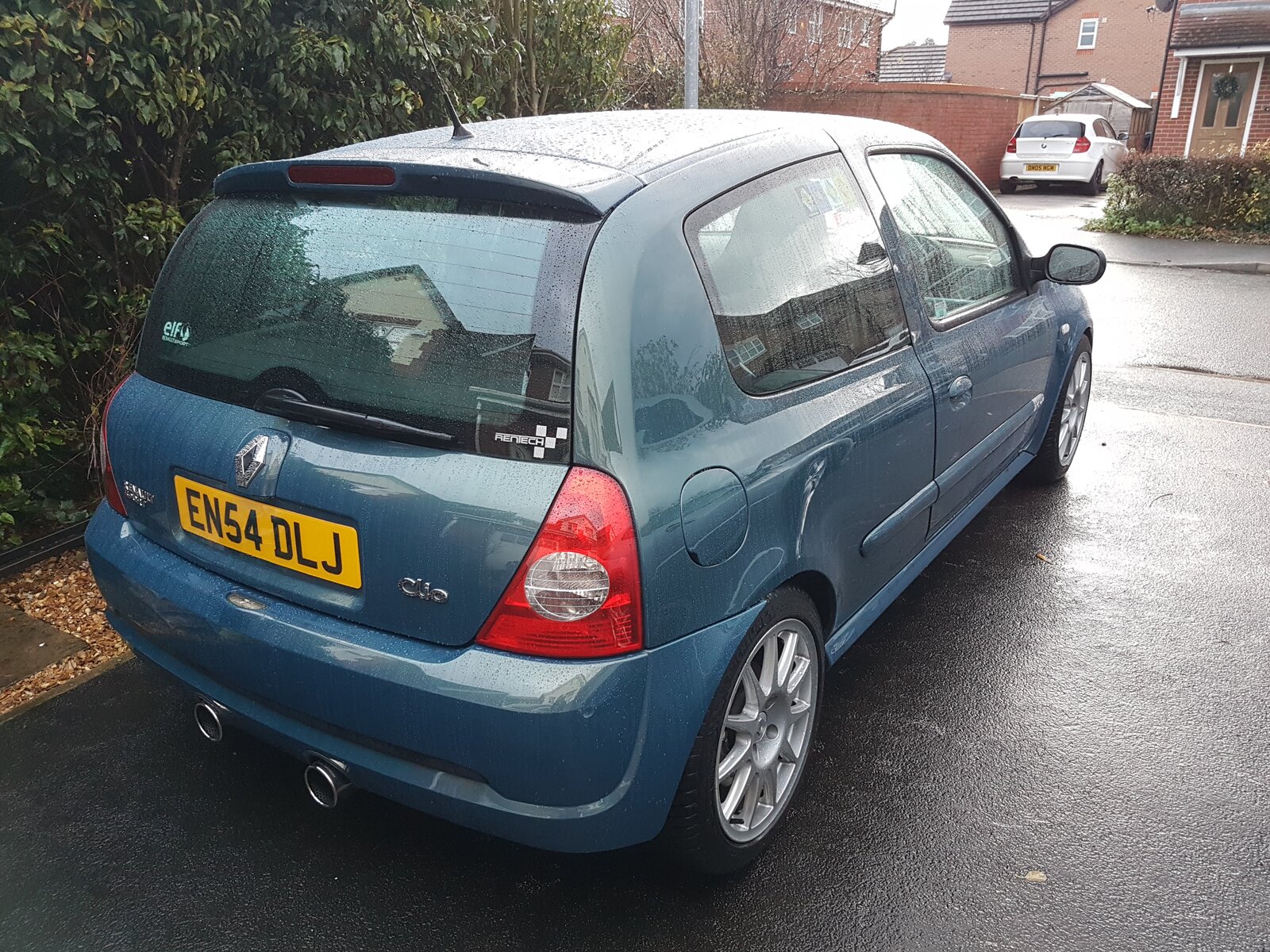 Gotta love a little bit of beading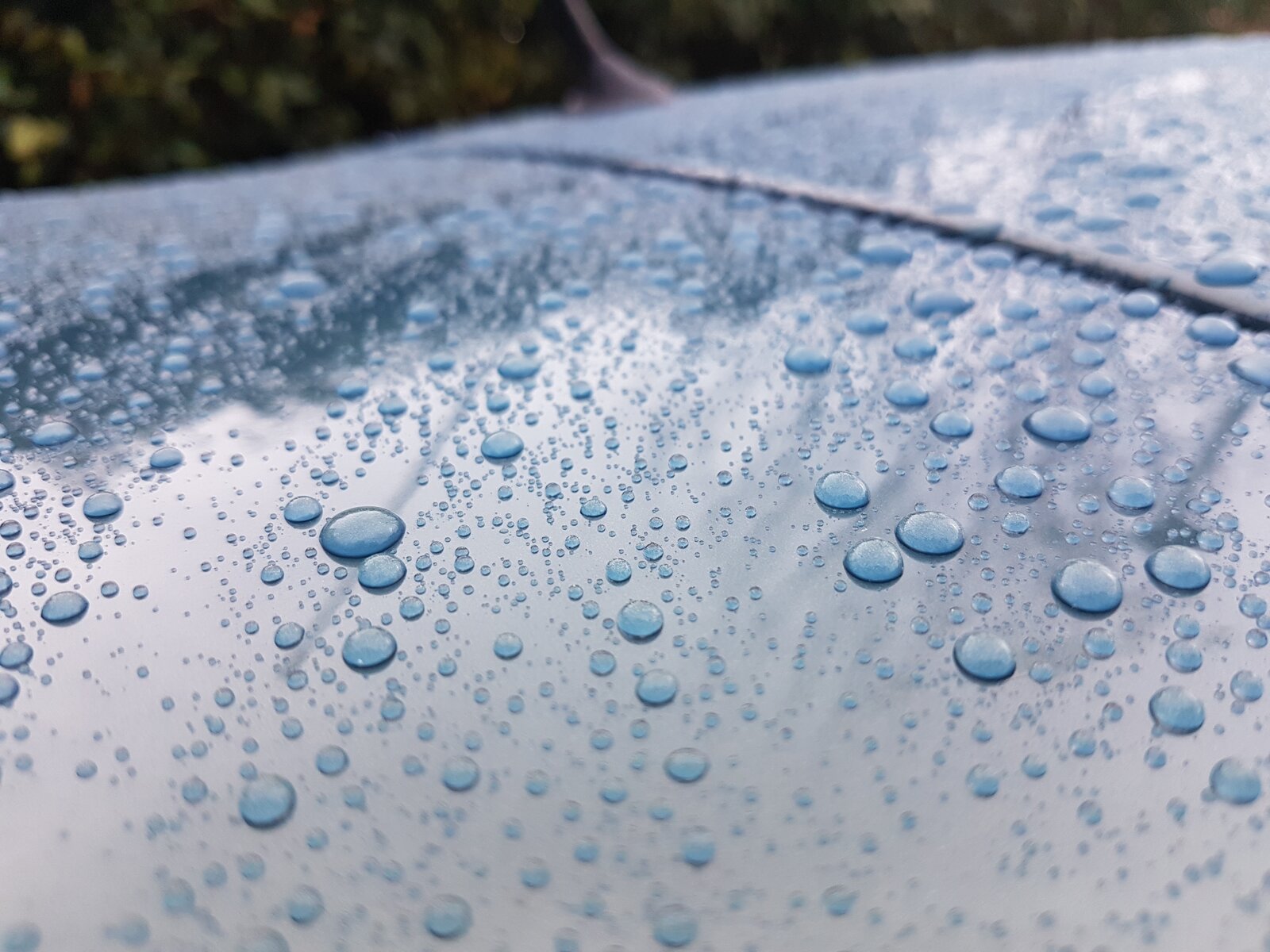 I've only covered about 500 miles since I bought the car so no real plans for it other than to enjoy it, go out for drives, wash, polish, take pictures and as soon as the weather starts to clear up in spring, take it to the track!