Not the end to the day I'd hoped for, hit by a motorcyclist that was overtaking at speed in a 30 as I turned right…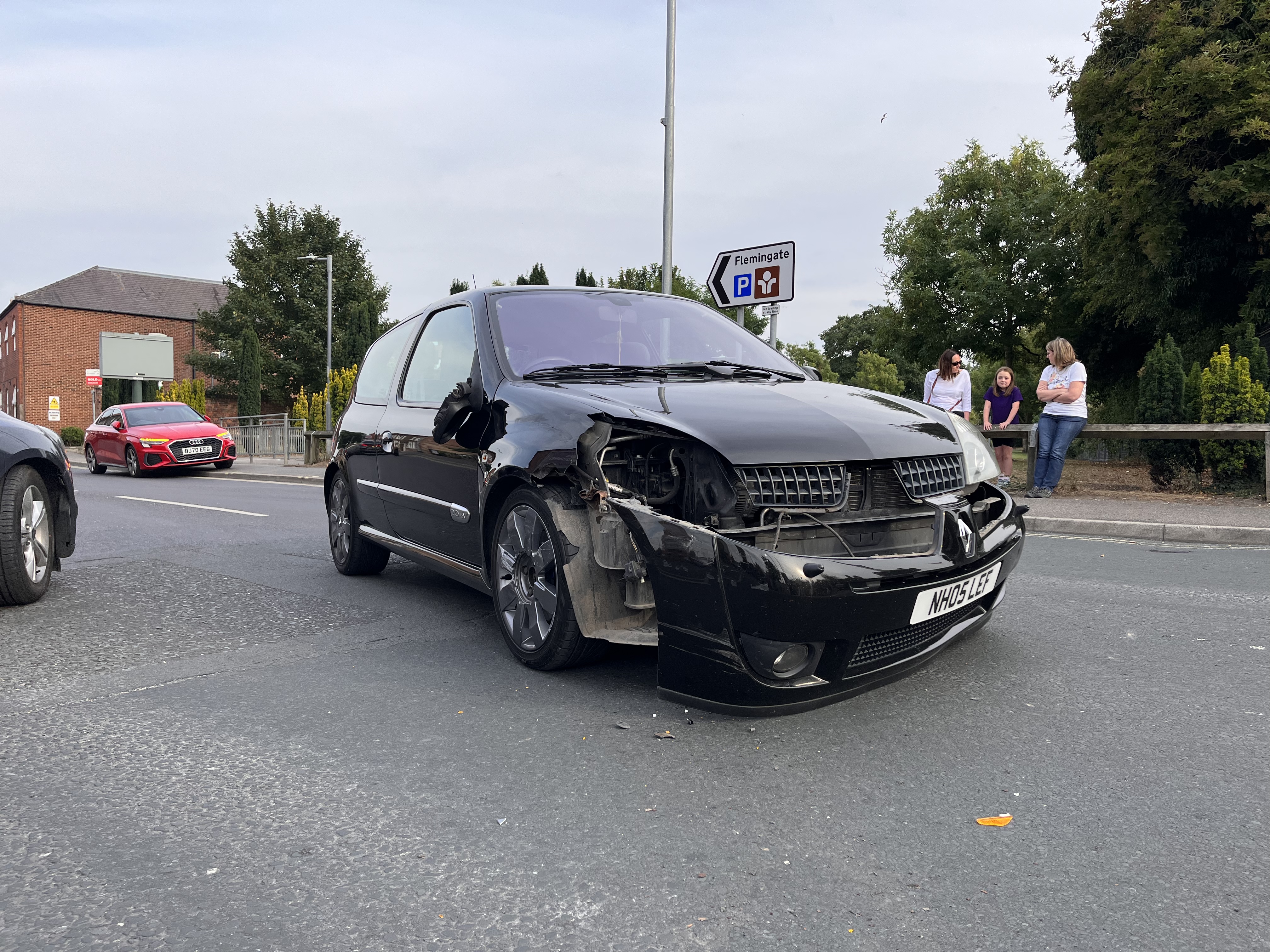 Motorcyclist had a broken leg and his bikes worse than the cat but luckily for him he's going to be okay which I'm very relieved about as my heart sank at first just horrible.
I'm Properly shaken up is was my daughter.
trying to sort recovery as I don't really want it leave it but it's safe to say it's going to need some TLC.