So i've had this car for nearly 4 years. I bought it from a member on here, Brad Harding, back in sep 2008.
1993 K plate Clio 1.8 16v with a Hybrid 2.0 bottom end.
This project has taken a long time (and still isn't finished! lol) owing largely to the fact that I have two small children, a wife that will be ill for the rest of her life and two businesses. Basically, I don't get much time! But this car is my baby and I don't care if it takes another 4 years, as long as its done properly.
I first saw the car on here way before that and as soon as I did, I sent him a pm stating that i'd buy it as soon as he was going to sell it. Two years on, he pm'ed me and I jumped in my wifes car with my dad and was off to Leicester as fast as possible...
Now, whilst it was a nice looking car, I can honestly say I bought this thing with rose tinted glasses.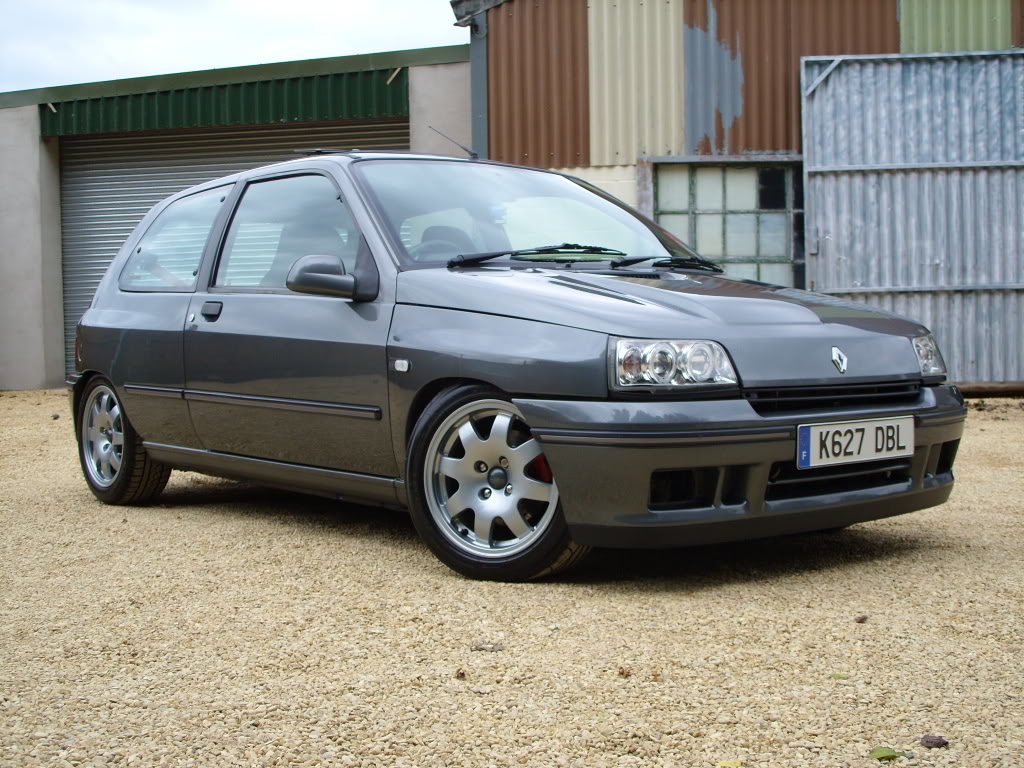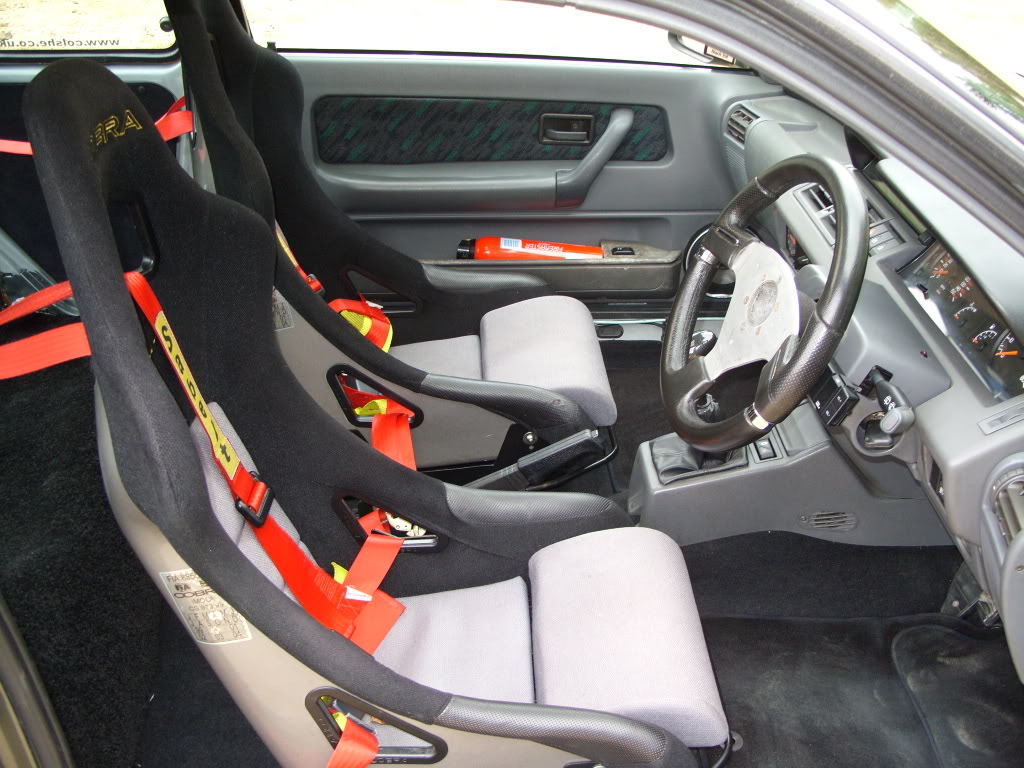 SO I drove it round like that for about 6 months. I changed the headlights from the awful angel eyes back to the originals.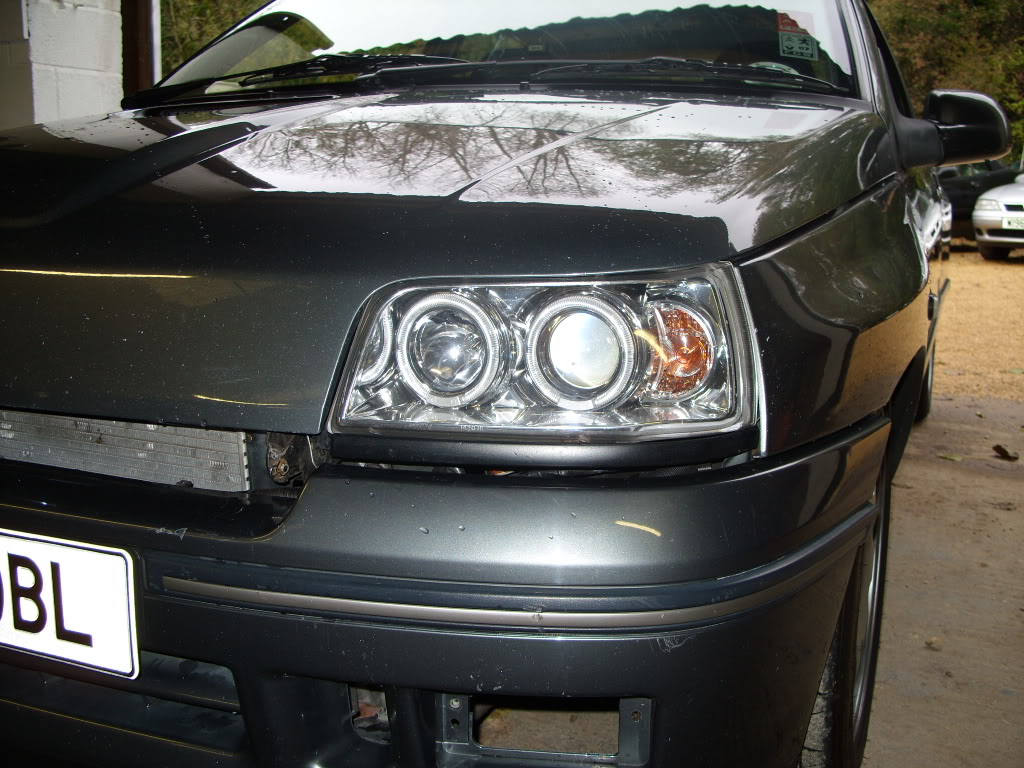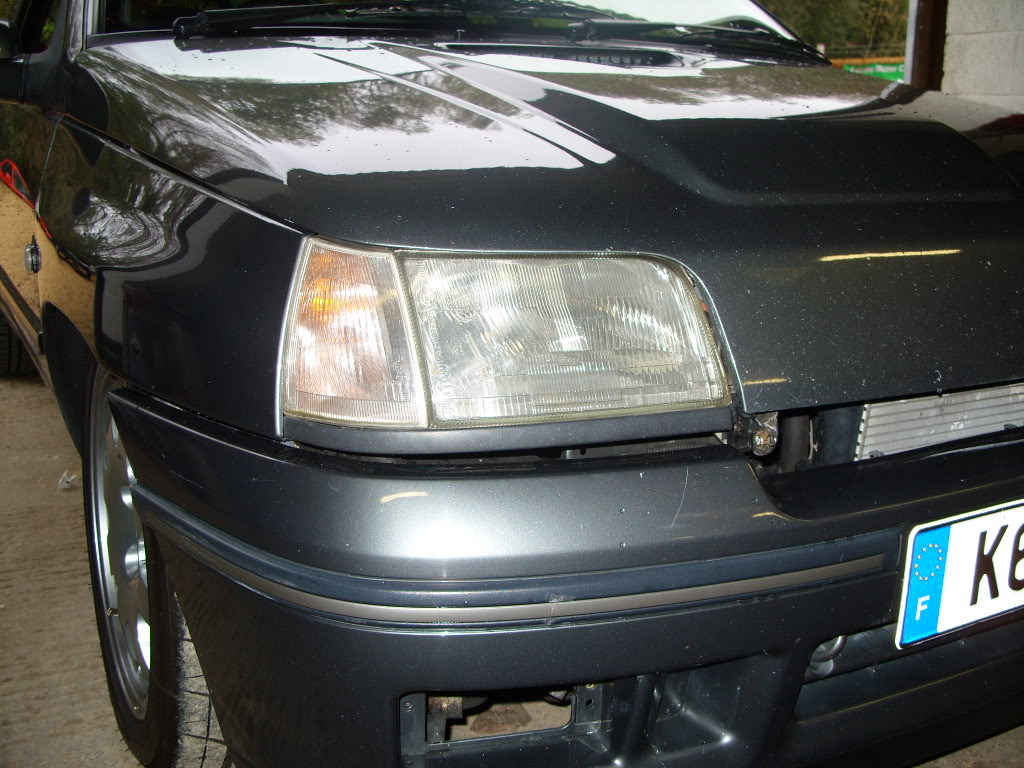 Then one day whilst out with a mate, he uttered the fatal words.... ''IT doesn't feel as fast as your williams''
And he was right. I just put it down to (at the time) also owning a 320bhp M3 so the clio feeling naturally slower. But him saying it made me realise that something was a miss.
So I rang three different ''specialists'' in renaults about a throttle body conversion...
Now I'm a simple man with a simple outlook. I wanted someone to quote me, I drop car off, I go back after some time with a fist full of pound notes and I collect my newly built fire spitting bodied clio... But no. Not one of these ''specialists'' even bothered to quote me.
Oh well, their loss!
So it was decided (during some stupid piss up!) that me and my mechanicwould do the engine swap from a 172.
So I went and bought a ph1 172 from a member off here that had been written off (lightly!)
We then transferred the following bits into the mk1 shell...
172 engine, Gearbox, clutch, driveshafts, bottom arms, discs, calipers, radiator, alternator.... I basically wanted a 172 in a mk1 shell.
Whilst doing it, I hounded Jordan Fox and chris Whiteley (off here) as they had already done the conversion so massive massive respect to them. When I eventually meet them, the beers are on me! My mechanic hates renaults, I am a car valeter so in the grand scheme of things, we needed help! lol.
Eventually, after one evening a month over the period of a year, I ended up with my mk1 172...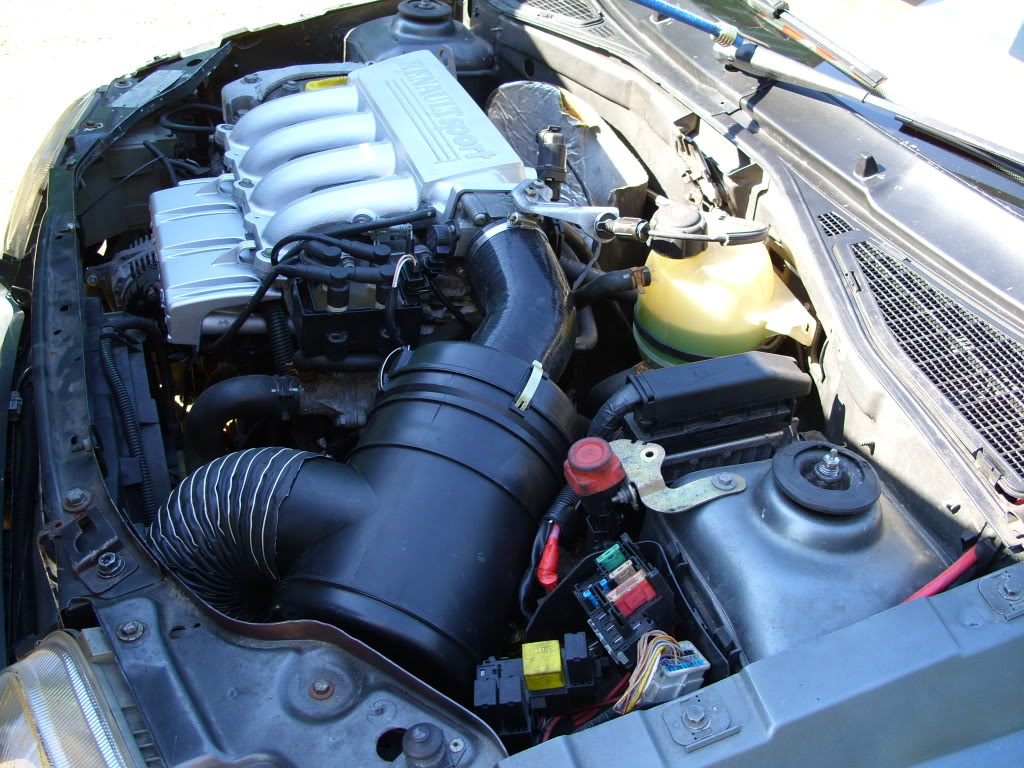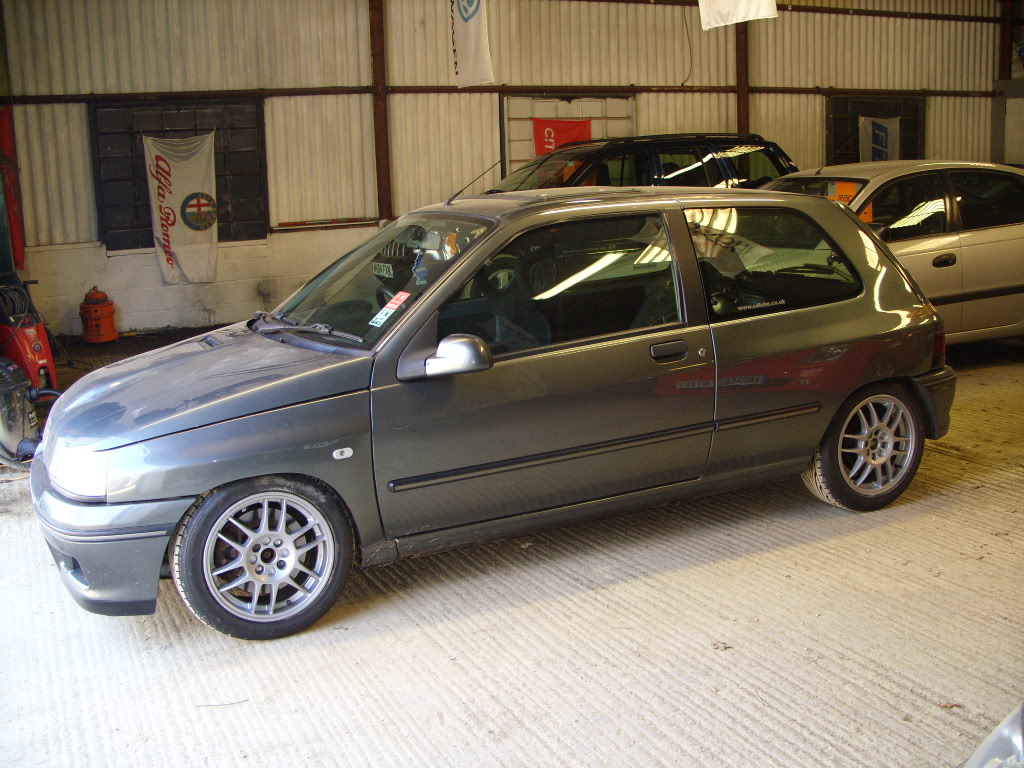 But things weren't right. The suspension was shot to s**t, the exhaust was bodged and tyres were horrific.
SO I went and got a custom exhaust built from the downpipe back, then ordered some FK konigsport suspension (williams fitment) and then did a deal with a guy on here for some TD Pro Races with nearly new PE2's in 195-50-15. Sorted.

So I drove to work and back in it like that for about 6 months or so, covering about 1000 miles. There were a few niggles, but on the whole, it was good!
I figured out that the fuel pump wasn't up to the job, the suspension needed a pro to set it up properly and ideally It needed someone who knew 172's and mk1's to go over it.
Sadly, nobody was keen to help me so me and my track-day best mate decided that enough was enough, we'll do it ourselves!
My track day buddy is Sam, he's a lot younger than me, a lot cleverer than me and a lot more talented than me. And he's better looking... But he's a fcuking brilliant mate and has never given up on my car. He's come close a few times though..
Sam is the owner of this...
http://www.cliosport.net/forum/show...rly-finished&p=8636150&viewfull=1#post8636150
While up at my mechanics one day picking a car up, I decided to have a look at the clio's underside as (stupidly!) even when buying it, I had never done it.
Well that day was a day i'll never forget...
It was rotten! There was rust everywhere. Despite being told that the car had new sills and rear wings, it had infact been bodged together with filler and mastik. I was mortified.
So after a long think, I decided to buy a 172 and break the clio, there was nothing else I could do.
But then, Whiteley from this very forum advertised his bare shell, complete with cage.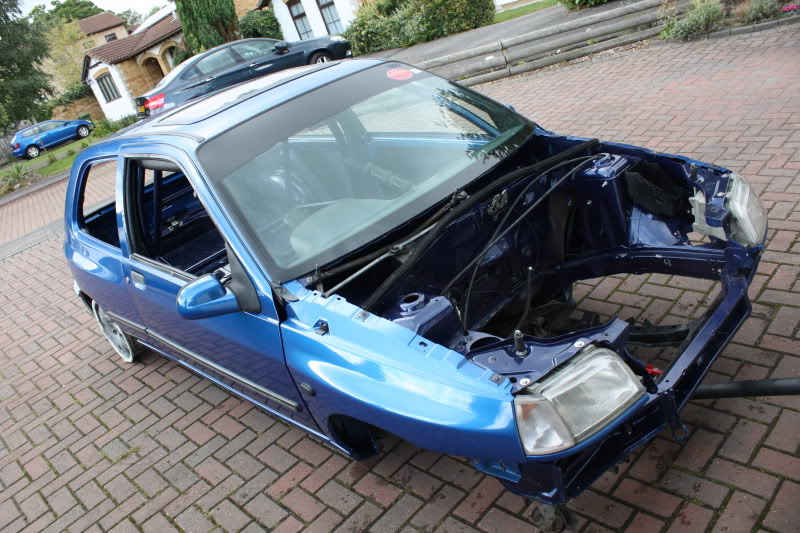 So I was watching it on ebay, it got to the last 10 seconds and I stuck in a cheeky bid...
But i'm a prick and lost it by £20. FFs.
Down trodden and disheartened, I just put the clio to the back of my mind and got on with life. Even bought myself an Impreza to cheer myself up!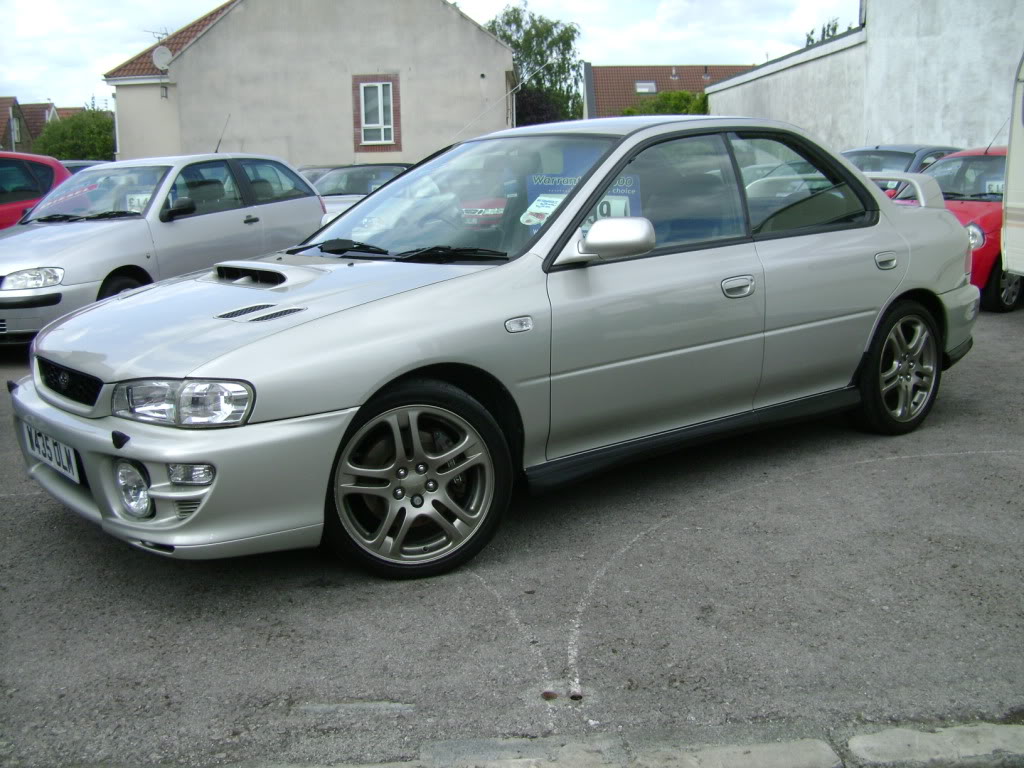 Then, out of the blue, the new owner of Whiteley's shell had a change of heart!
He wanted to sell me the shell as he had too much going on to carry on with it.
So, with no hesitations, me and sam jumped in the truck and drove the (very!!) long way to get my new shell.
So thats as it stands, I have a fully functioning clio mk1 with a 172 engine but a rotten shell, and a 95% rust free shell with no running gear.
Current spec of Rusty Mc Rustbodge:
172 engine with aircon and Power steering delete.
Clio williams subframe, ARB and steering rack (with ends looped to get rid of power steering)
172 brakes with DS2500's, Brembo HC's
Braided lines
Espace V6 Airbox with ITG race element
FK Konigsport suspension
Single box exhaust with 2.75" bore from front to back. 3" tailpipe.
Custom Renaulsport Seat, 3" OMP harnesses
Ktec/Vibratec engine mounts
RS matched inlets
And the lovely new shell that its all going in to this saturday/sunday.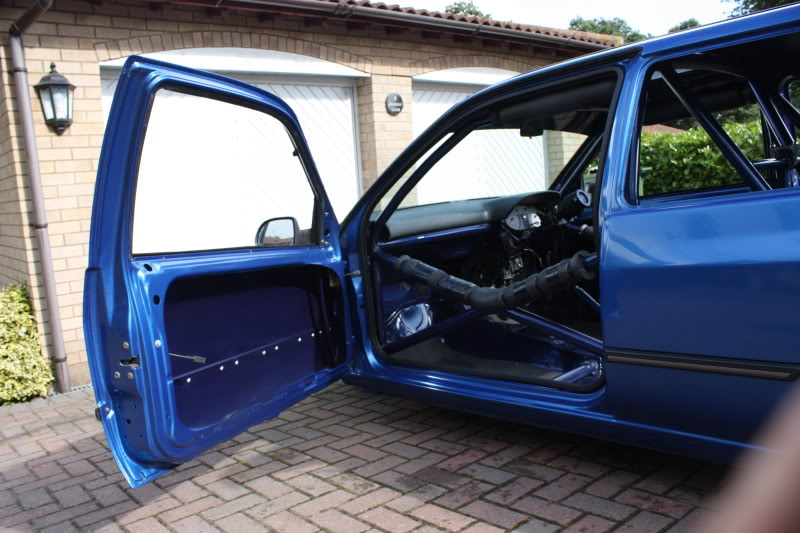 I have booked a track day for the 7th of june and have booked two days off work this week to get the grey car re-shelled...
Got my work cut out! lol.
So plans are...
This weekend: Paint engine bay gloss black, reshell car, scrap grey shell after stripping it for spares.
Do a track day with Burpspeed on the 7th of june.
Get interior of car painted gloss black, exterior will either be painted in original mk1 16v grey or wrapped in satin grey, i'm not sure yet.
Then, next winter I want to supercharge it, but thats a long way off yet.
Apologies for the essay, I will update with more pictures after this weekends work.
(providing my wifes home from hospital on friday!!)
Much love.
Last edited: