If I wrote up everything we'd done on this project it would take up most of CS and Google would fall over trying to index it so consider this the abridged version with lots of pictures in place of several K words
In short James required a car that would be competitive in Hillclimb and Circuit with the option of doing some semi-pro/endurance stuff at a later date. Having seen our work on the 24hr endurance cars, X85 development program, various performance road cars etc. etc. James chose us to build him what may be the ultimate Privateer Clio!
We started with this, a very tidy 182: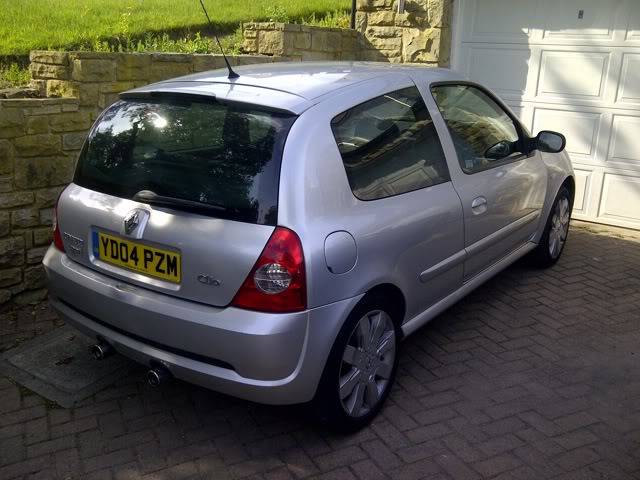 And then in short order gutted it and chopped lots of no longer required metal out: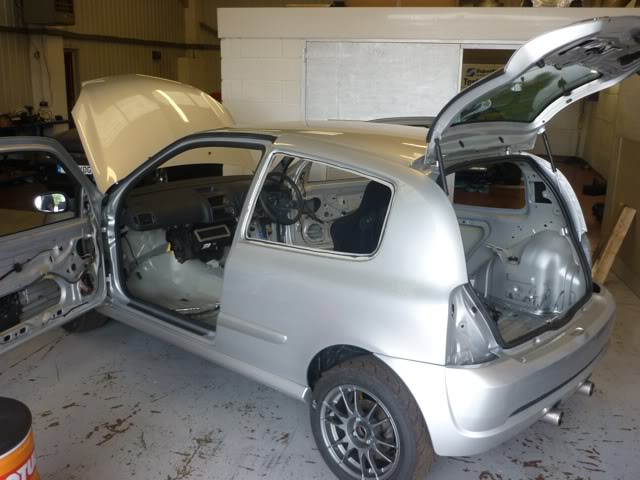 Including removal of all the sound deadening!: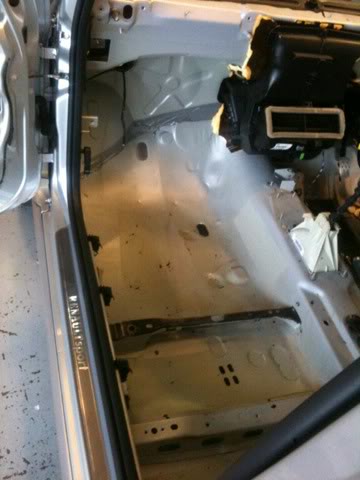 Working with Rollcentre (ex LMP, Mosler Challenge etc.) we designed a cage specificaly for this Clio that not only met all current blue book and FIA specs but also picked up the suspension points in an effective manner. What we settled on hung all four corners from the cage and was a slight improvement on what the original WSR touring cars had!
Cage in build: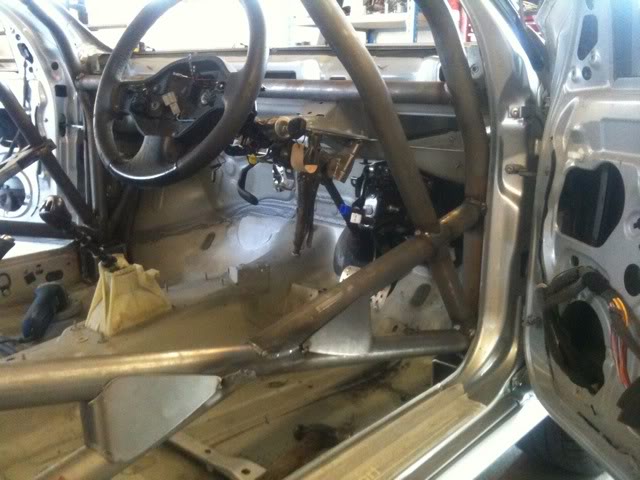 One of the unique parts of this cage is that it carries the rear beam mount into the cage not just picks up the rear damper mount. This extra pickup means no part of the rear suspension is bolted just to the shell.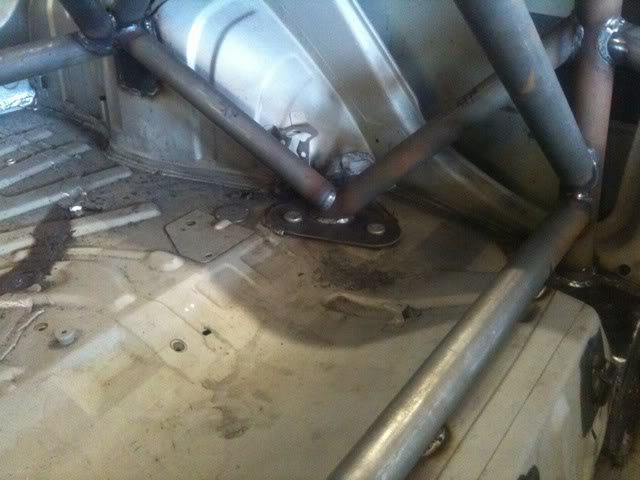 A full dash bar and hangers for the column was fab'd as well. The column simply isn't strong enough without these additional pickups, the eagle eyed of you will notice the column pick ups are very similar to the X85 Cup!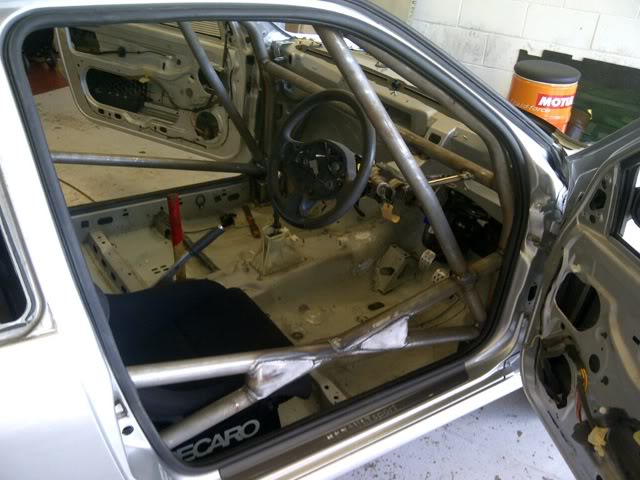 For improved weight distribution and to improve the driving position over standard we made some changes to the floor, including the addition of some proper seat mount rails and relocation of the front end gear selector assemble further back in the car. With this setup the drivers seat is just off the rear seat squab area, ala super touring cars of old!
The interior was painted diamond white and it returned rather shiney!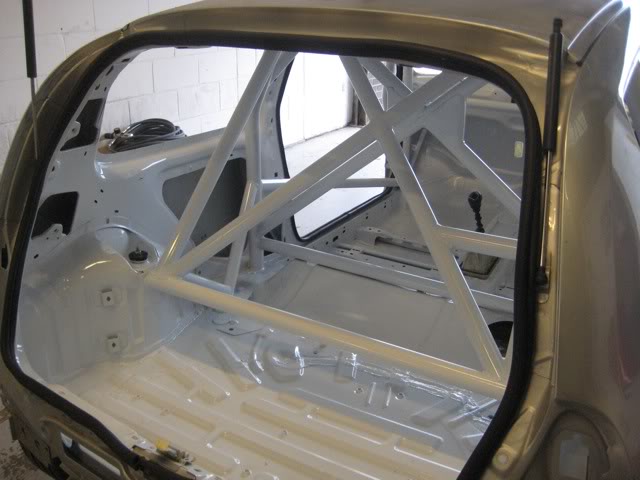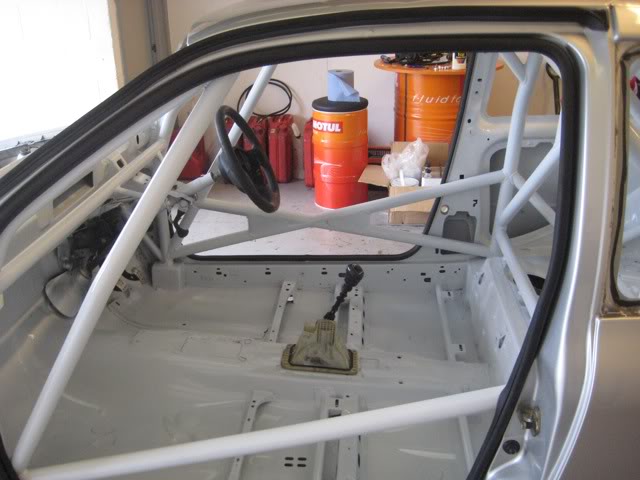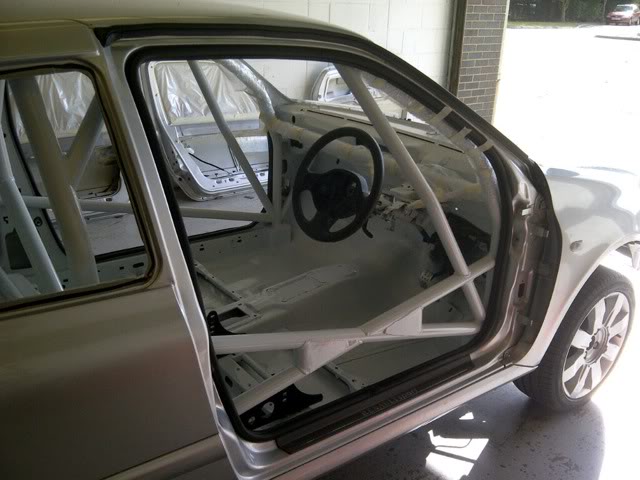 The doors and bootlid were also masked and sprayed white on the interior surface. A small but important detail that really tidies up the interior, Oreca door cards were used to give a need, tidy and lightweight trim to the door and rear quarter inners:
The design of the cage allowed for retaining the standard dash top with the A Pillar tubes dropping through two small cut outs next to the standard tweeter holes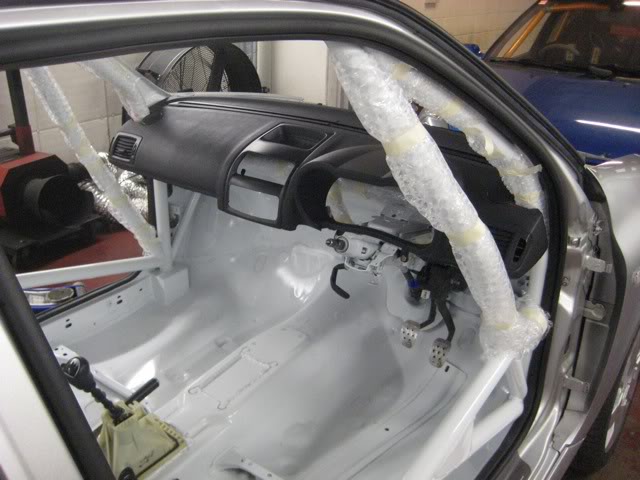 The engine was a fairly simple build, James original was in extremely good condition having covered only minimal miles so it was simply a case of upgrading it to our Clubman 215bhp specification. It recieved ARP Rod bolts, our hand finished oil pump assembly, CAT421 cams, TDF spec "Long" AT Throttles and a few other minor tweeks as well as a good clean up and prep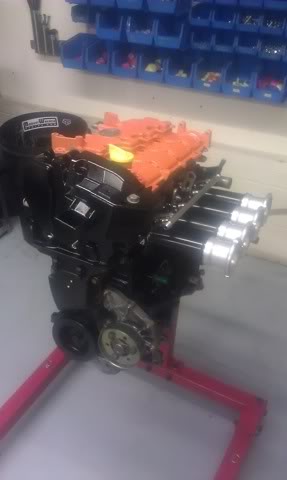 An engine oil cooler is fitted and the water rad is one of our wide touring car rads, double pass as per the standard for packaging and efficency. The fan is as small as we can get away with to reduce weight as much as possible!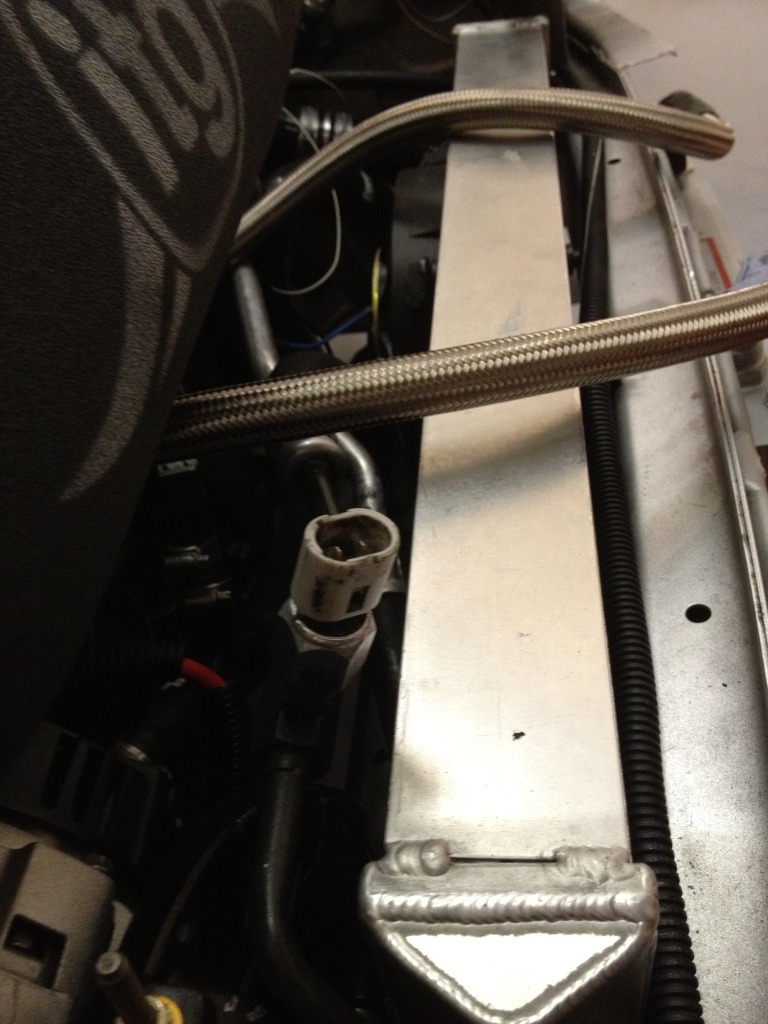 A 2 litre Mocal catch tank was also installed to comply with series regs: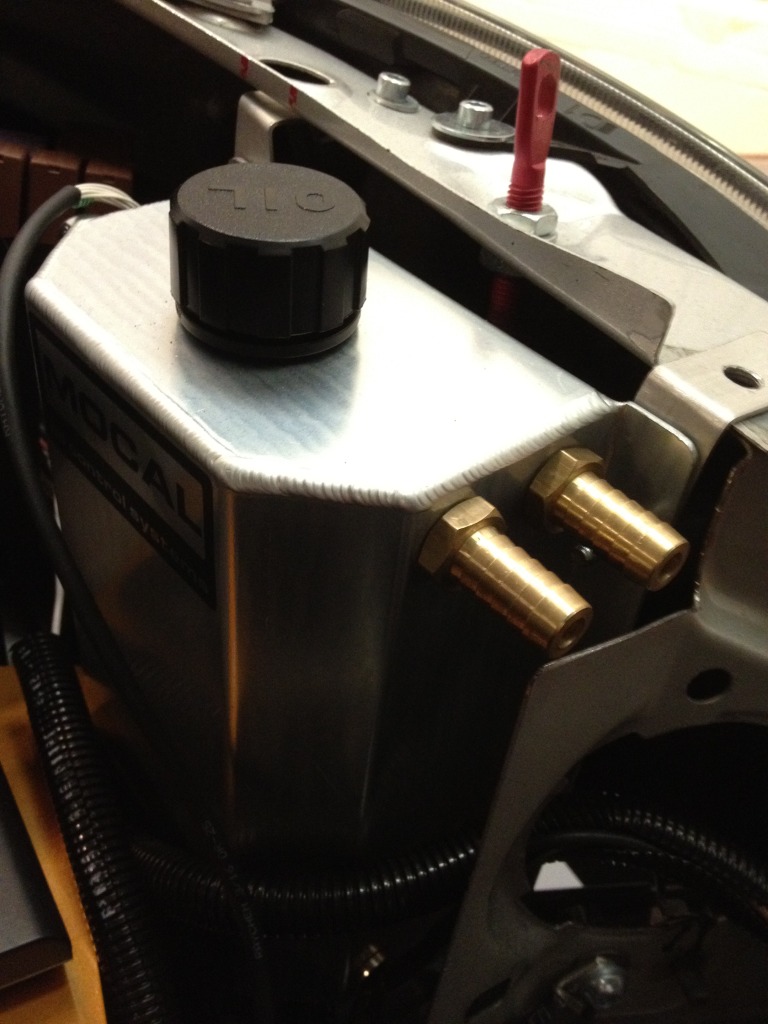 All four corners of the car were completely refreshed with a lot of Pures kit used throughout the build, we really like Nicks Pure Motorsport stuff and can't recommend it enough. James car benefitted from Solid top mounts, spherical bearings in place of any rubber, strut brace, wishbone strengthening plates and fresh OE ball joints and track rods.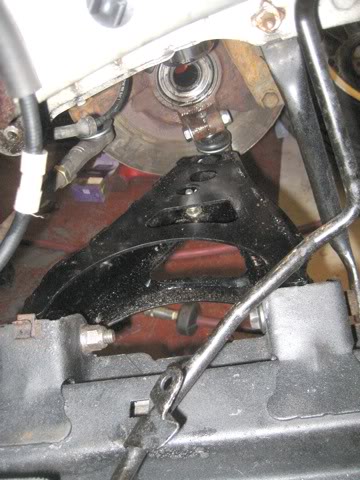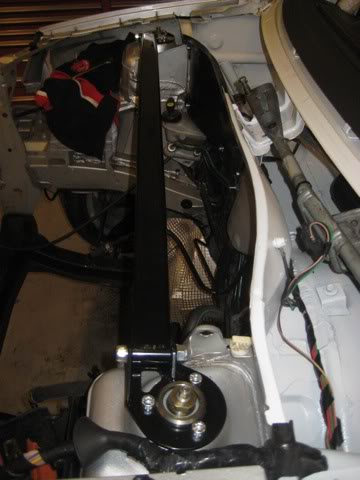 Dampers are KW to our spec, we have three sets of front springs and two sets of rears in total to allow for various tyre options up to full slick. The adjustable rear arb also allows us to tweak rear roll stiffness to suit.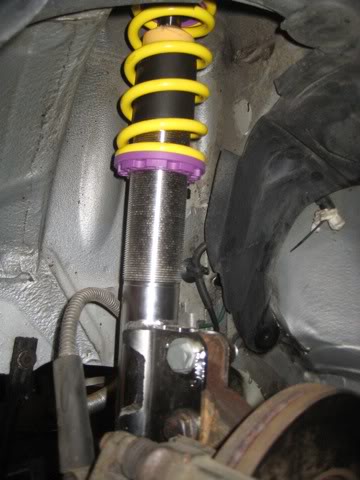 Brake choice was a little more difficult, we really wanted to retain the ability to run 15" wheels which only really left the Wilwood kit as an off the shelf option, this wasn't really up to this cars abilities hence we revisited a setup last used on the WSR Clio Touring Car in 2001, Alcon die cast, Ti pistoned calipers with an uber low profile on a 286mm Alcon disc. Needless to say these are rather serious bits of kit but luckily we were able to turn up a set of bells and brackets (it really is "Who you know" sometimes
) and with some pretty mild engineering on our part they dropped on the car like they were OE!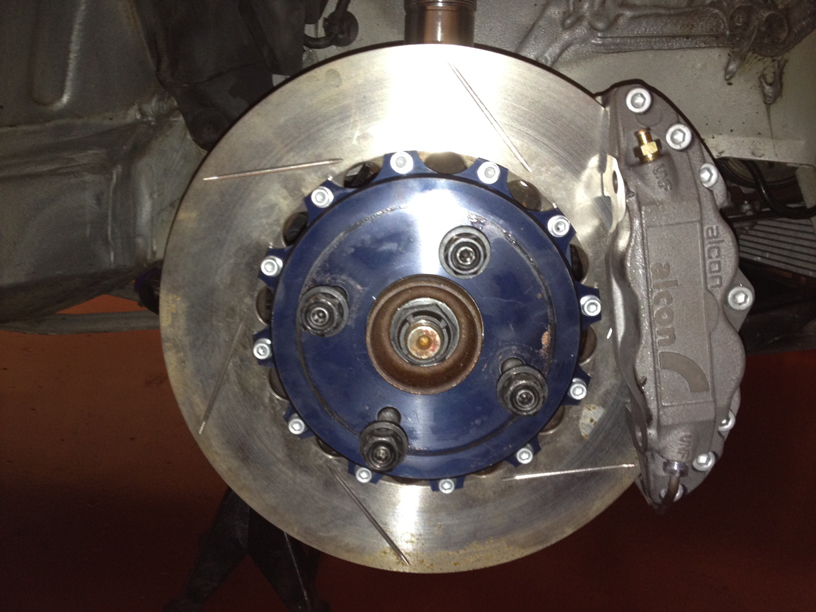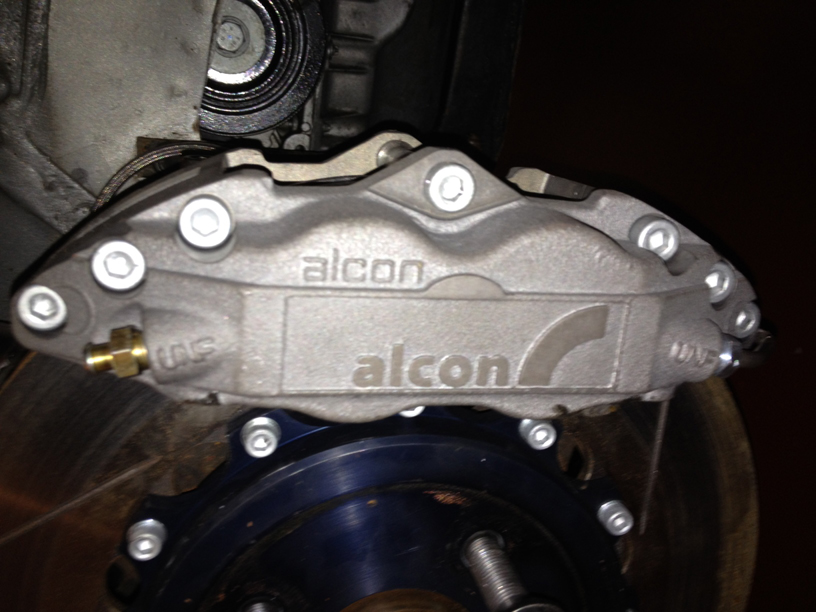 Rear brakes are stock discs and calipers with PF 97 compound pads.
Gearbox is a Renault JC5 built by Competition Transmission with a Quaife ATB diff and provision for gearbox oil cooling should it become neccesary. The gearlinkage is mostly standard with a very modified short shift kit making up the front end, new linkage rod and pivot and a few other bits. It relocates the gearchange 275mm further back in the car and brings the stick height up considerably over standard so it's not such a stretch from wheel to stick.
Once all the sub assemblies were complete we dropped the lump and box into the car and fitted the bumper etc. to measure up for the required modifications: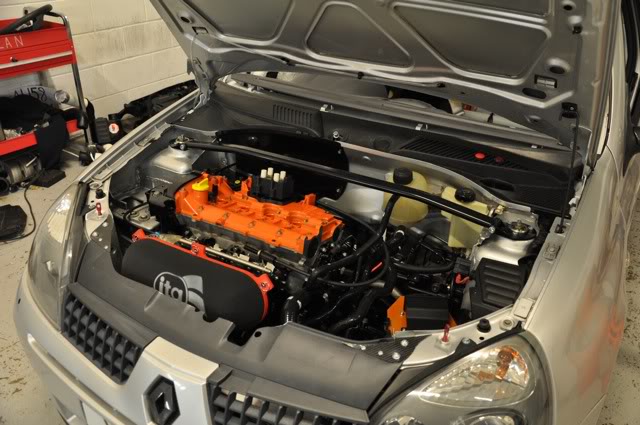 You can see the EC1 12 spec ECU in the engine bay as well as the cut out front panel and carbon retainers.
Electronics wise we went to town a little
James was keen to have a clean and easy to use setup that could be road legal but reflected the cars touring car spec. We made a decision early on in the project to retain the stock ABS system (a Bosch Motorsport system is 5000Euro and offers little advantage over the standard setup!) and following a discussion regarding PDM units it became clear that the simplest option (that also avoided spending another 2K on a PDM) was to retain the stock Renault UCH albeit in heavily modified form. The UCH would act as the PDM for the car removing the need to put logic in wire and saving weight and complexity from the loom at the same time. Whilst it was a relatively complex thing to do it has worked out so well with the UCH being totally controlled from a custom made switch box mounted in the centre of the car:
Main car switch box with controls for lights, wipers, battery master and main key!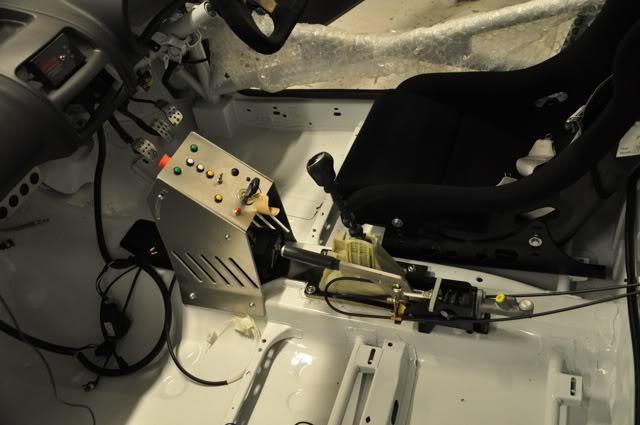 Car battery and battery master are mounted on the bulkead to reduce cable length and weight.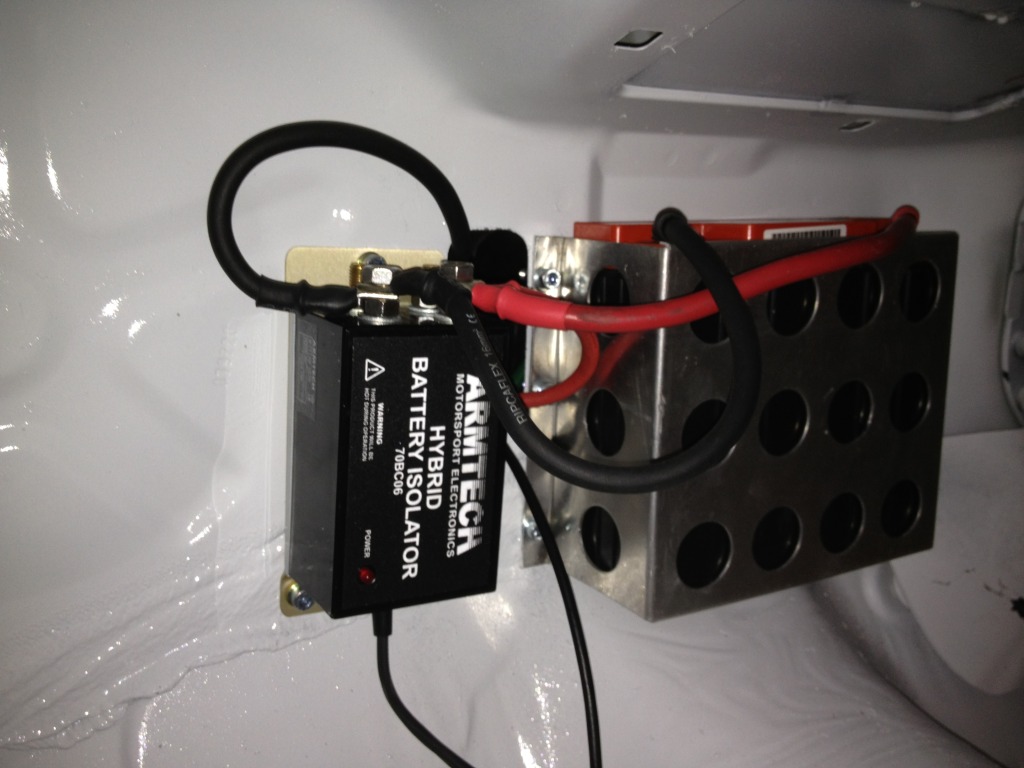 Very little stock loom was retained and what was has been paired down significantly. The engine bay loom is all Raychem Type 44 in DR25 shrink with a single CAN line into the car for comms with the dash and data logger.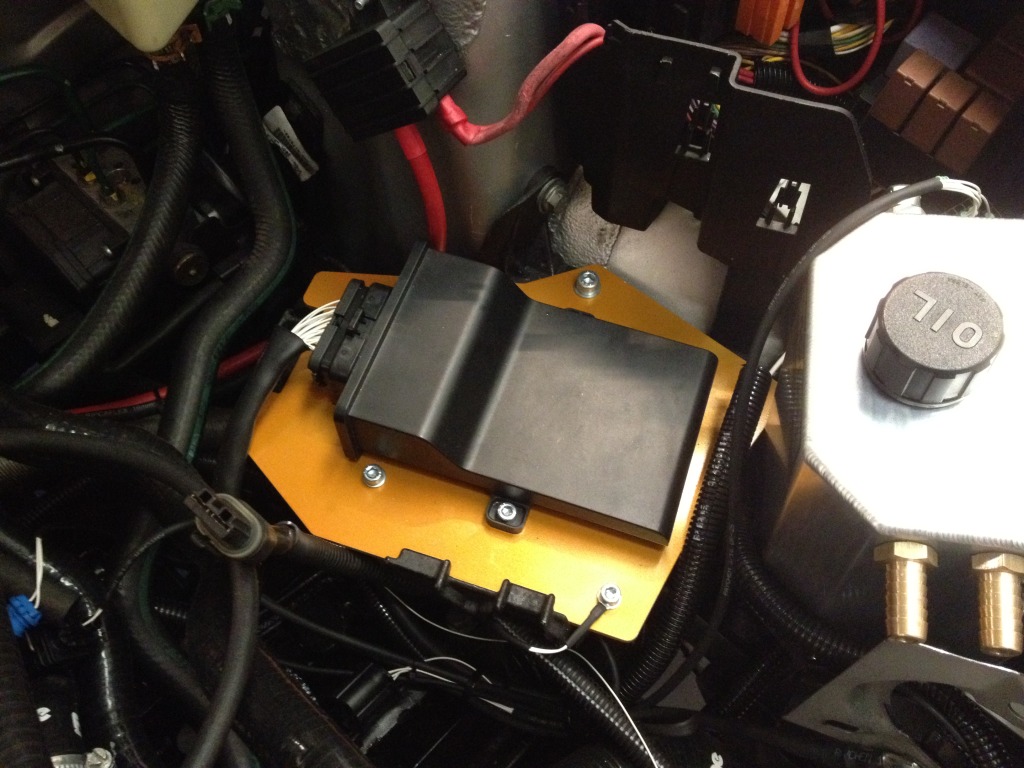 Dash display is a Race Tech Dash 2, logger is a Race Tech DL1.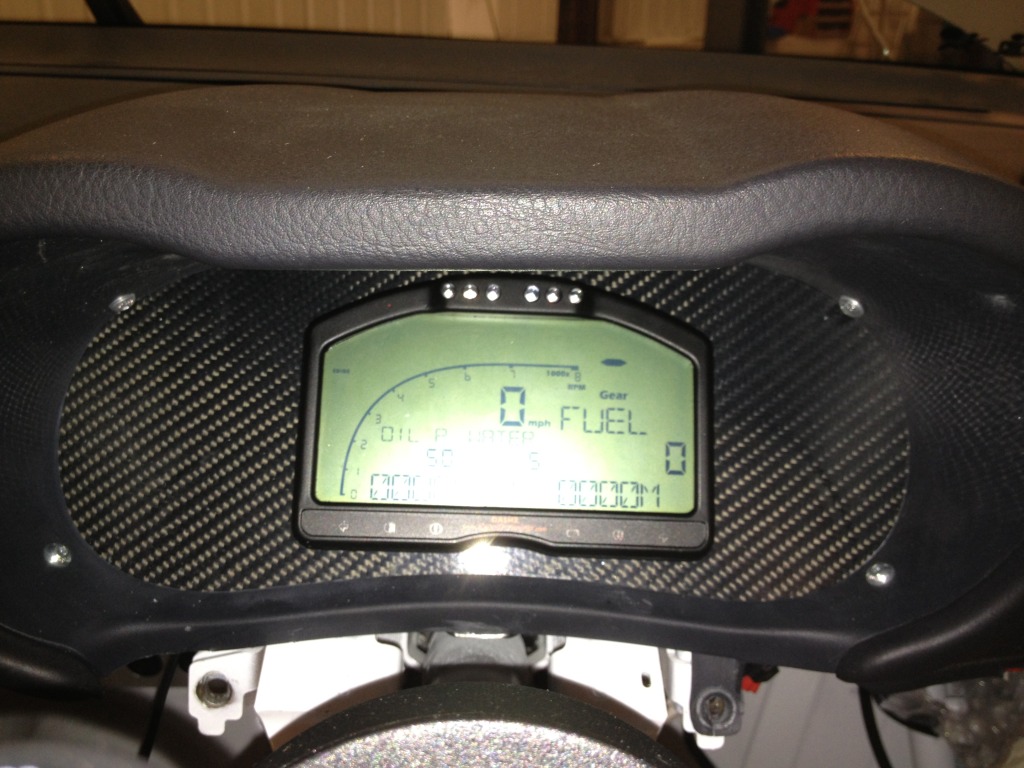 There are also steering wheel mounted buttons for dash page change and headlight flash/pit lane limiter: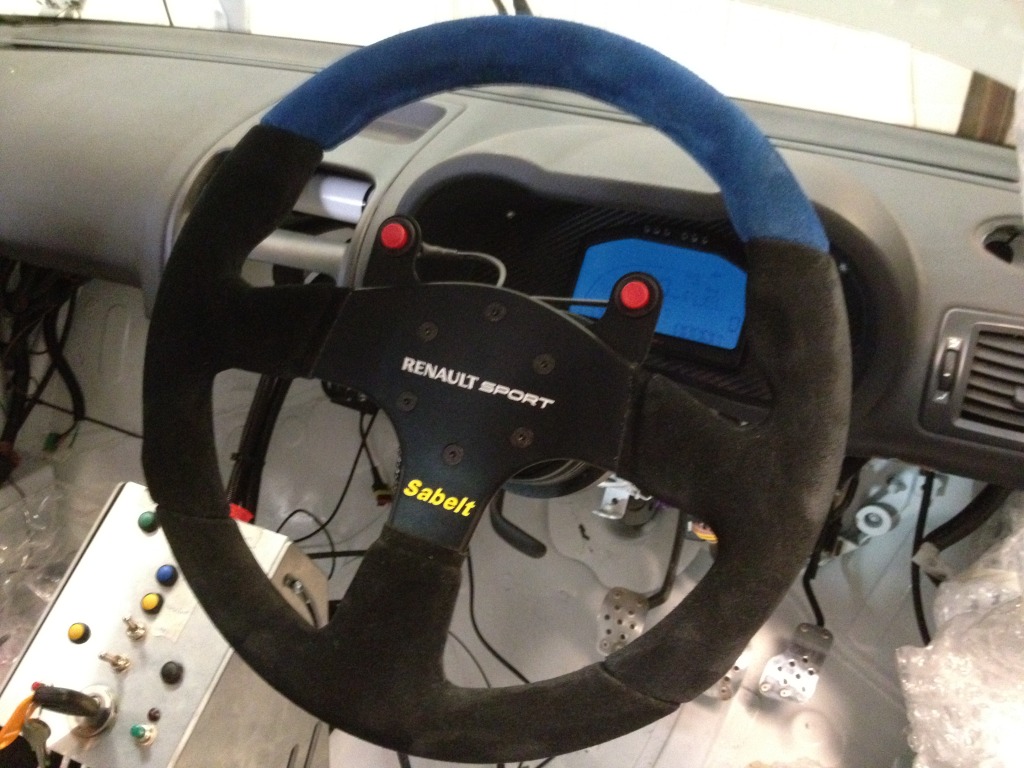 Once complete the car was wrapped in Matt Grey which we think gives it a pretty bloody mean and not to mention unique look! The front screen is a heated unit with the stock rear retained. Side windows are P4P Thermoformed with sliders in the fronts.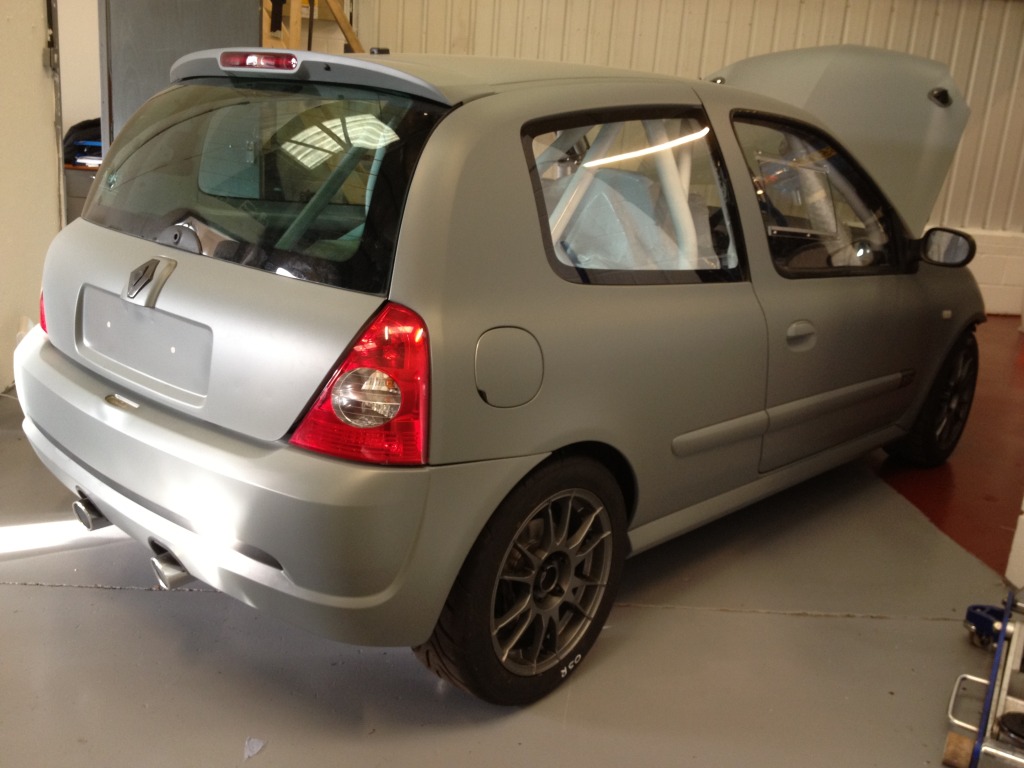 I think that gives a pretty good overview of the car without getting too wordy! There is so, so much more work in this than I've detailed here but the main bits are covered. We're finishing the last bits now and the car will be out testing towards the end of this month ahead of going into competition later this year. Expect some action photos shortly!
Any questions fire away
Cheers
Matt