Right then...
I bought my last 182 off a mate who was going through a bad patch and needed to make some sacrifices. I listed my silver 182 for sale (in a moment of madness) and the mate I bought it off was in a position to buy it back. He was quite emotional and I knew it was the right thing to do.
A few weeks or months went by and I had the Clio itch again. Checking FB groups and ebay and you see prices for examples vary, greatly.
One day on the train to work I was on one of the many Clio FB groups and came across an RB182 with a whole encyclopedia of history and belts being done 2years/5k miles ago.
The couple I bought it from (maybe on here?) had 4 Clios between them and were selling a few to free up some cash to buy a house.
Quick look around the Clio and the stack of service history and I was sold on it.
Test drive, this being my third clio in 2years, I've got to say it felt stronger and the breaks sharper than anyother.
It had a few weeks mot left but they had it MOT'd for me before collection.
So what have I bought.
Clio RB 182
Recent belts and dephaser by a reputable garage.
Cooksport springs.
Whiteline RARB
Braided brake lines
Snappy steering wheel
Powerflex buses rear beam
History included recent rear discs/pads and calipers as well as a gearbox rebuild too.
The car and barn it was stored in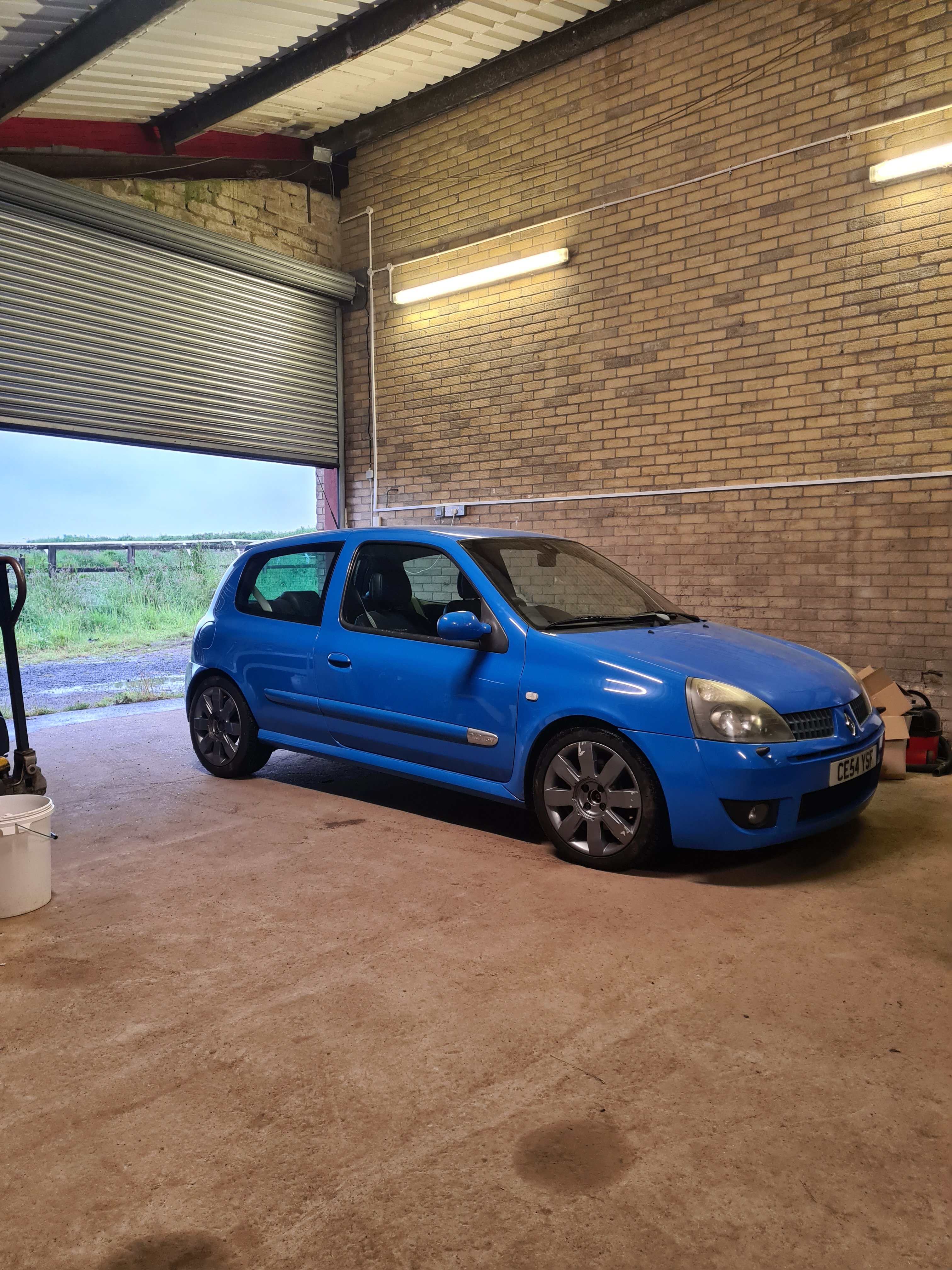 And a pic from the advert (they threw these wheels in with the sale)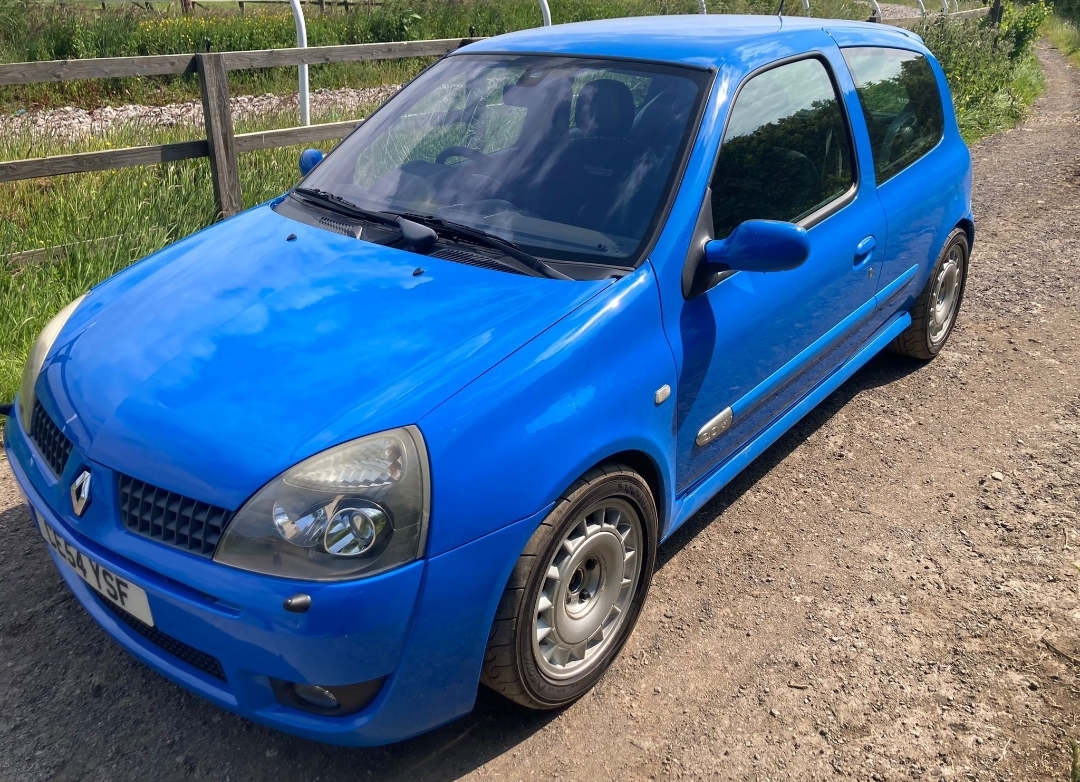 And then I got it home for a strip down and through check over.
I tend to update instagram frequently @its.bowz for anyone interested.
More to come...