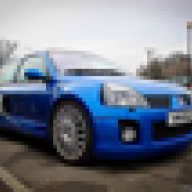 North West
ClioSport Area Rep
Right it feels like ages since I've sorted out a meet and it has bin a while so what better way to get back into the swing of things by going for a nice drive in to mid wales for a bit of renault sport FUN!!!
so who's game for a trip to lake vyrnwy???
for the people that havn't bin to a chester meet we will meet at my place roots n shoots in chester the post code is ch3 5qd and i am thinking best thing is meet on a sunday at about 430ish.
i am not sure on dates yet but i am think in a few weeks?
so anyone game?
o and the lake is a ace drive its a hour drive from mine thats a fun drive with a total mix of raods then once we get to the lake its a 13mile loop around the lake! forest one side lake on the other its very cool fun and hard drive