Hello, first time posting as a new member.
Recently I decided that I wanted to return to something cheaper to own. Having driven my brother's Clio 172, the decision was made.
I purchased the car in November, from a gentleman near Gainsborough. The car was being sold on behalf of his son, who had owned the car for six years. There is a good amount of paperwork and practically full history with the car, including the original bill of sale. The odometer readout was 140k miles.
The spec of the car as I purchased it was: Eibach Sportline springs; Whiteline rear anti-roll bar; cat-back Scorpion RS 192 exhaust; Powerflex dog bone mount; Team Heko wind deflectors; braided front brake lines; upgraded front brake pads; driver's Sparco bucket seat; a Pioneer stereo; front Yokohama ADVAN Neova AD08R tyres and rear Continental Sport Contact 3 tyres.
It had been serviced recently, however there was no receipt or invoice for the timing belt present though the owner assured me it had been replaced during his son's ownership. So, being happy with the car I purchased it and drove it to my parents' home. That week, the OSF wheel bearing and ABS sensor were replaced, and wind deflectors removed.
This week, I returned to my parents' home having received my delivery from Renault Parts Direct and the following was replaced: timing belt; water pump; aux belt; dephaser; oil; oil filter; air filter; pollen filter; spark plugs and coolant. Then we refitted the factory stereo and aligned the rear plate. In addition, we cleared the driver's side sill drains, then removed the OSF inner arch liner and removed said build up: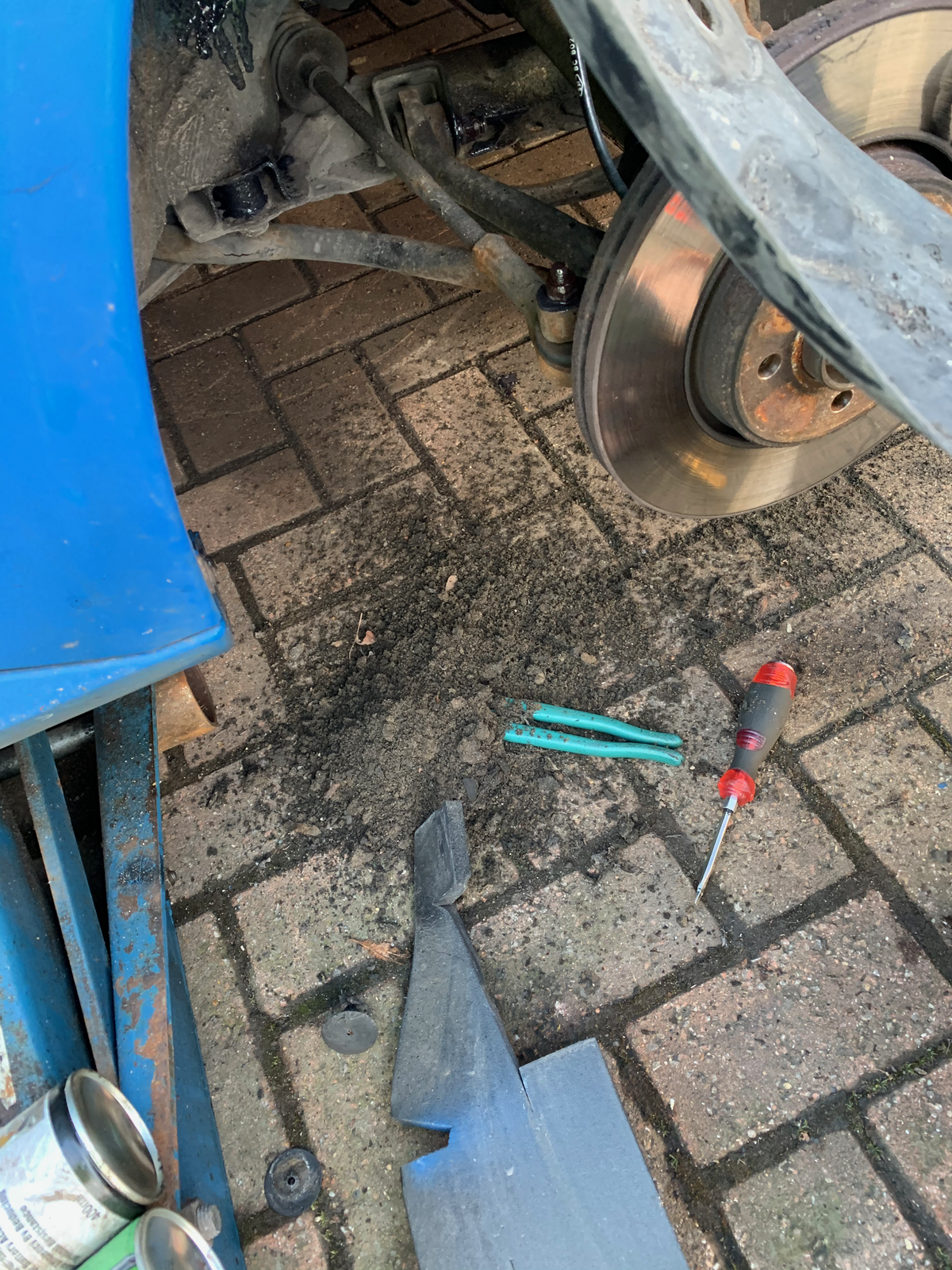 Having already checked beneath the scuttle panel which was clear, this should remedy my footwell being damp. We also applied sealant around the grommets adjacent to the rear lights, as the boot mat was damp (I've removed this to allow it to dry and make it easier to see if water returns).
The car was then given its first clean in my ownership: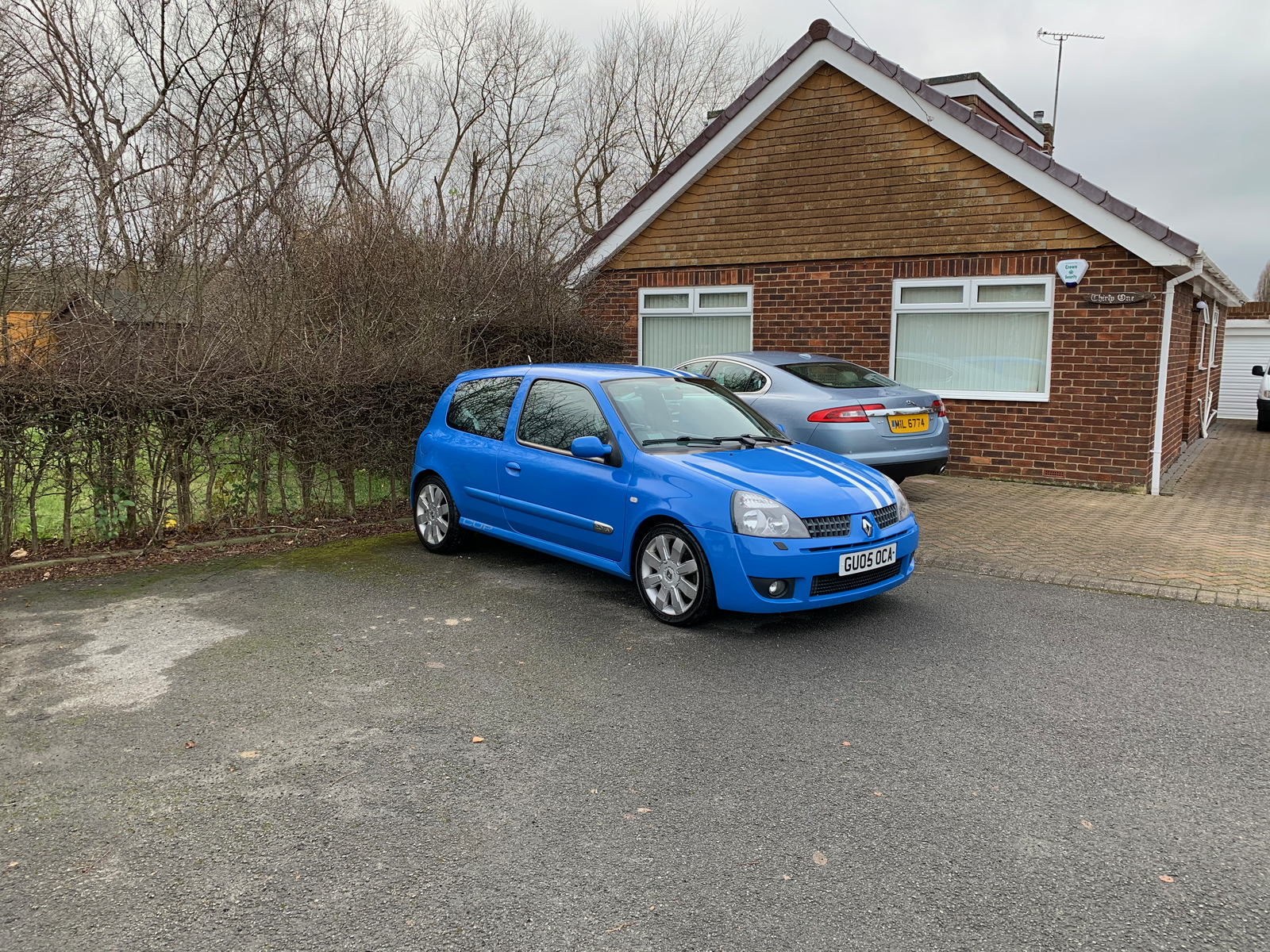 Here it is with my brother's Clio 172: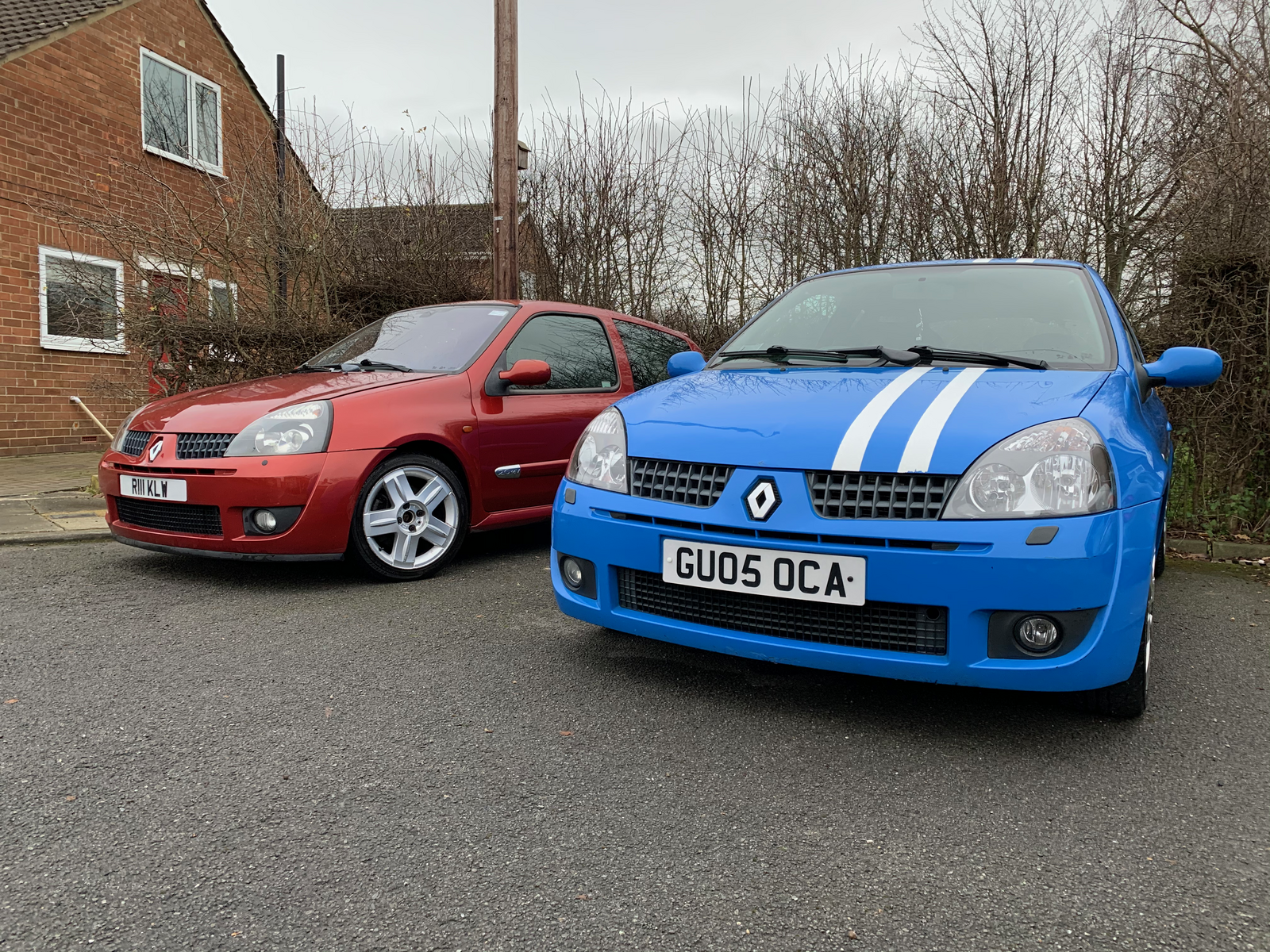 Mechanically the car is sorted for now.
There are a few jobs I'd like to do in the future:
Replace the steering wheel (Volantech with cruise panel)
Replace the wheels (Speedline Turinis or 2118s in 15 inch)
Fit a reduced front registration plate
Fit a Fabia vRs splitter (missing the original)
Remove the stripes (unsure as they are original)
Fit a new OS exhaust bush (currently perished)
Change the gearbox oil
Replace the Sparco seat with a standard item
Have marks and minor dents touched in
This forum has been very useful so far, hence I thought I'd sign up and contribute.