HI All, just joined and need some help.
I have a Renault Clio sport 2003, 2 litre 16V, and the front struts are totally shagged. I have been trying to get after market replacements, but keep getting shown, sent the wrong bits.
Attached is a pic of mine on the right, and the replacement ones sent on the left. Note the different spring/ ride height, hole diameter and Placement.
I am sure this is a simple issue, but I am struggling to find any parts to suit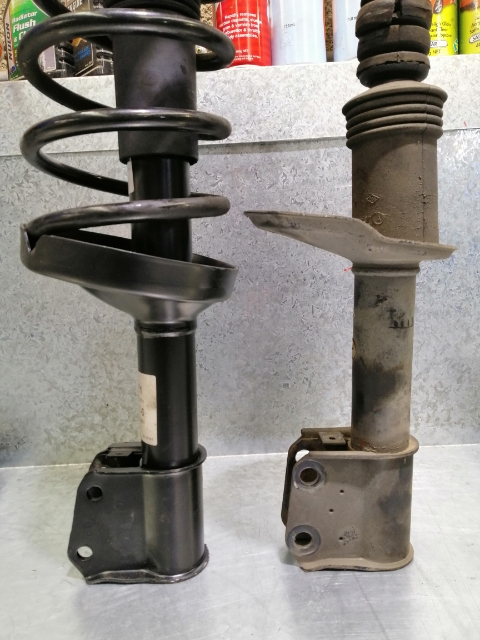 Cheers