Just starting this thread off as I've recently acquired a Clio 182 after looking for the best part of 9 months for the right one. I'll update with a full introduction of myself and the car along with my intentions but for now here are a few pictures and some idea of what I've done, going to do and wants for the car.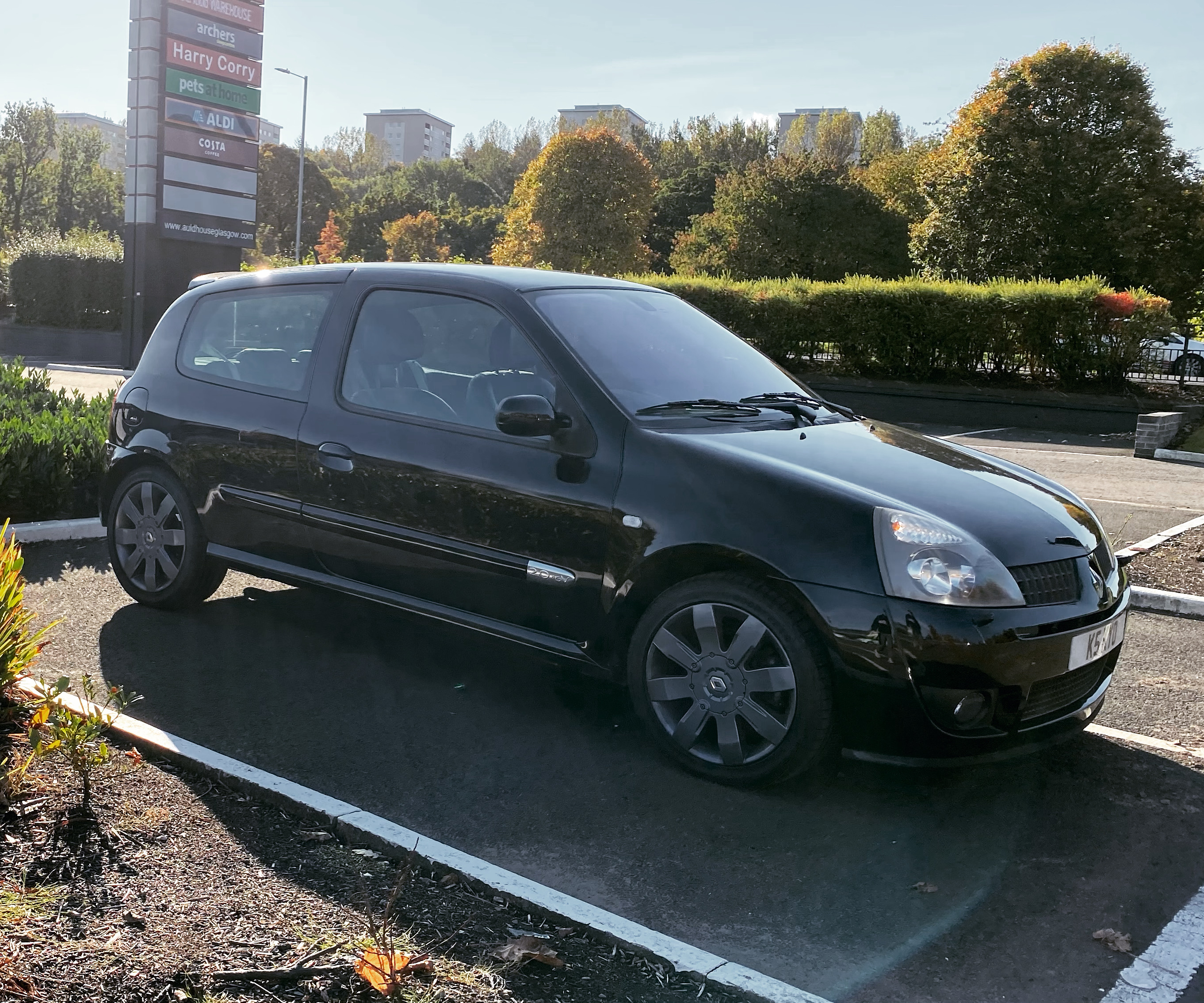 2004 Black Gold 182 with Cup Suspension option? (need to confirm hub spacing as the spec sheets suggest it was an option on the car)
Scorpion Srn019 ? (single back box)
Royal Retrim With Yellow center marker
List of things done over the past month
Retrofitted a Cup Spoiler
De fluff Alcantara
Gutter and Rubbers scrubbed
Cleaned out engine bay scuttle
AUX Belt & Pulley replaced due to failing pulley
replacement rear boot struts
Replaced Dash inserts back to Standard
Small Front Plate
List of Things to go on the car
Bluetooth phone/ iPod Integration for standard Radio (more on this to come)
172 Black Seatbelts
Replacement Centre Console Radio Display
New Battery Terminal Cover
ReplacemenLower Front Bumper Grill
Maintenance Tasks to do
Full underside clean and underseal with Bilt-Hamber products
Protect the plastic/rubbers
Inspect internal rear quarter panels
List of things I want for the car
Coilovers B14's? (something for the best road use)
Turini Wheels
New Exhaust System (quieter the better)
Replacement ECU Bracket.
Started from humble beginning many moons ago in a Clio 1.2 ( Circa 2011)