After owning it for a couple of months, I thought it was about time I put up a project thread.
Before the 182 I owned a little 1.6 and enjoyed every second of it. This is how it started out, a completely standard Clio –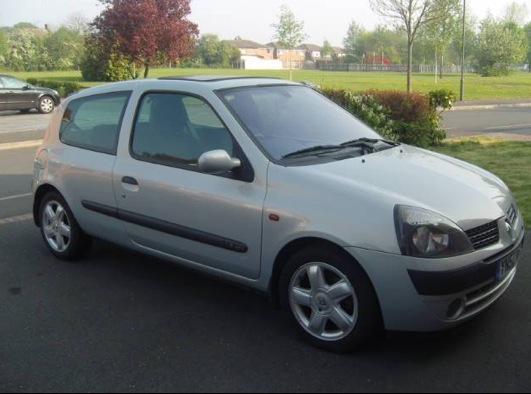 And this is what it looked liked when I had finished –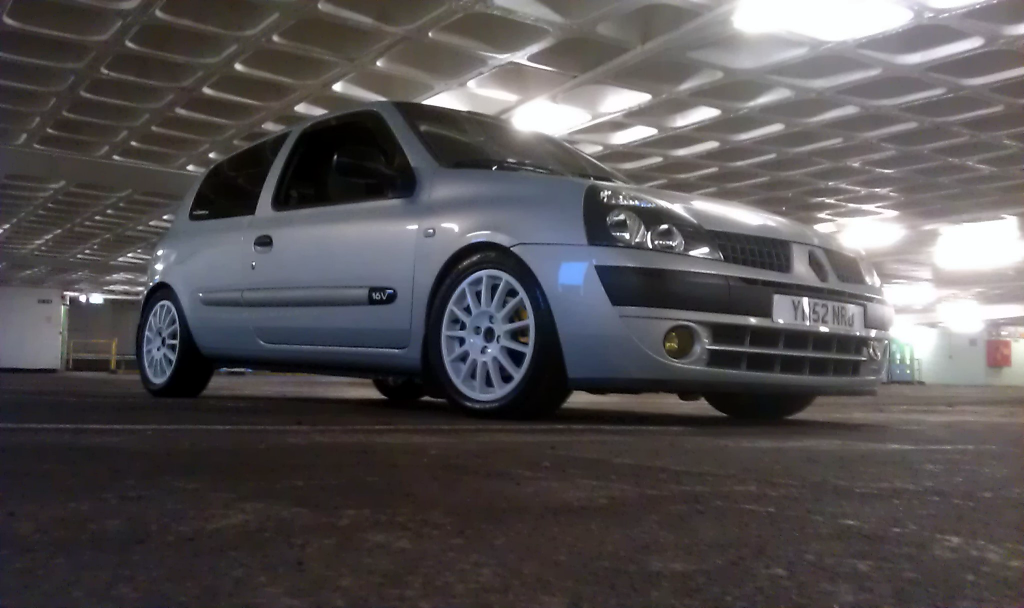 For those of you who are interested, here is my old project thread:
http://www.cliosport.net/forum/showthread.php?613699-Danman-s-Mk2-1-6
On to the Inferno...
Now, as some of you know, I was a very lucky chap and on my 21[SUP]st[/SUP] birthday I opened the garage to find this – A 182 cup with factory fitted Recaro's! :3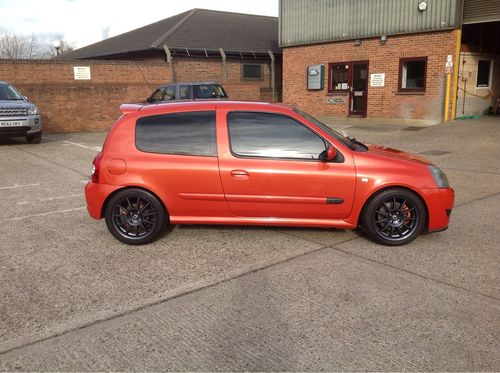 It is a real credit to the previous owner as it has been well looked after and has been treated to a lot of modifications which include:
Speedline Turinis
Trophy spoiler
Custom twin back box exhaust
Decat
Simota carbon fibre air filter
Flip up dvd-headunit
RS bench seat (leather/alcantara)
Lots and lots of carbon fibre bits
I know a lot of work has gone into this car but there are still a few things I want to change/add to make it my own.
The first thing I changed was the plates. I couldn't stand the fancy text and Renault logo so swapped them for a nice plain set.
Before –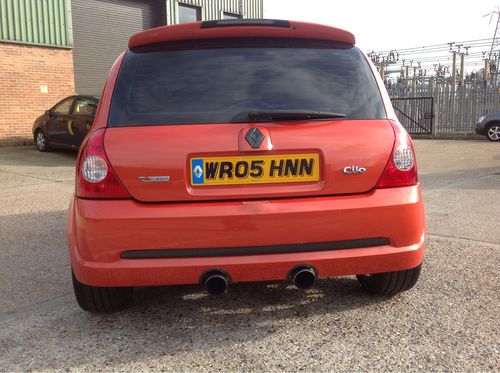 After –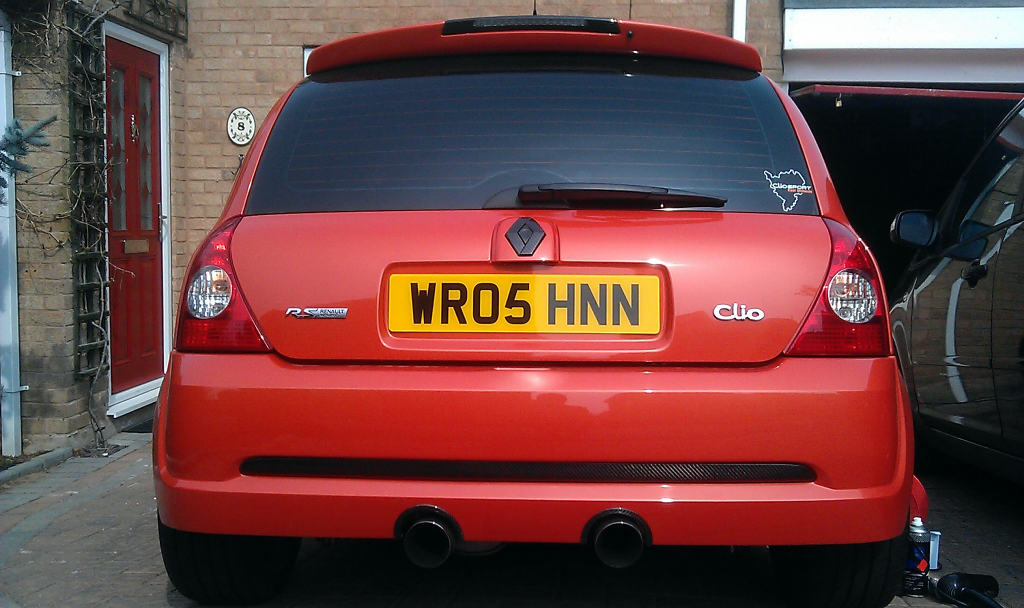 I then decided to get a few stickers made up at N2Grafix which I thought were a nice touch
–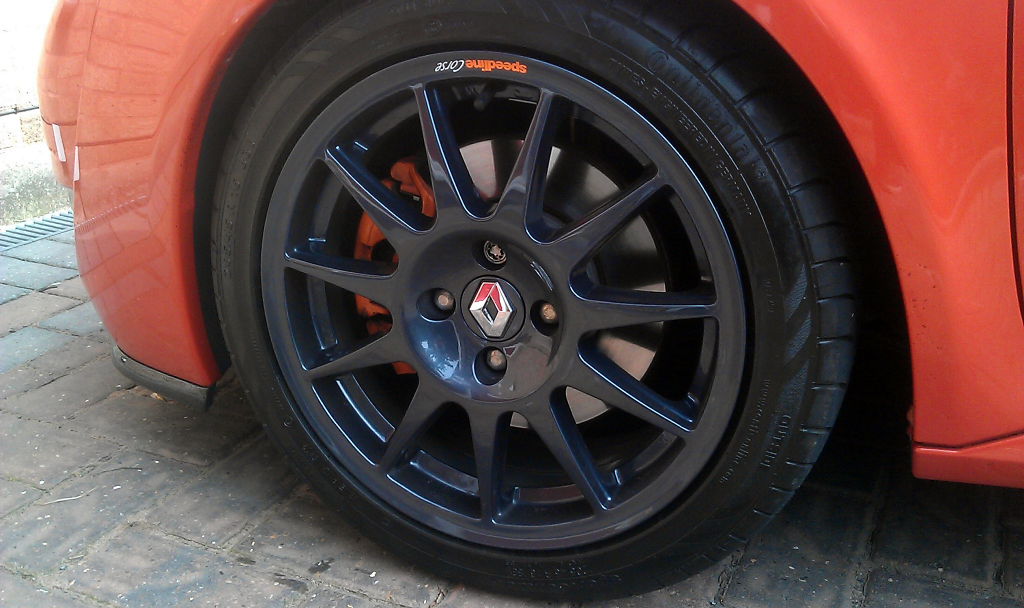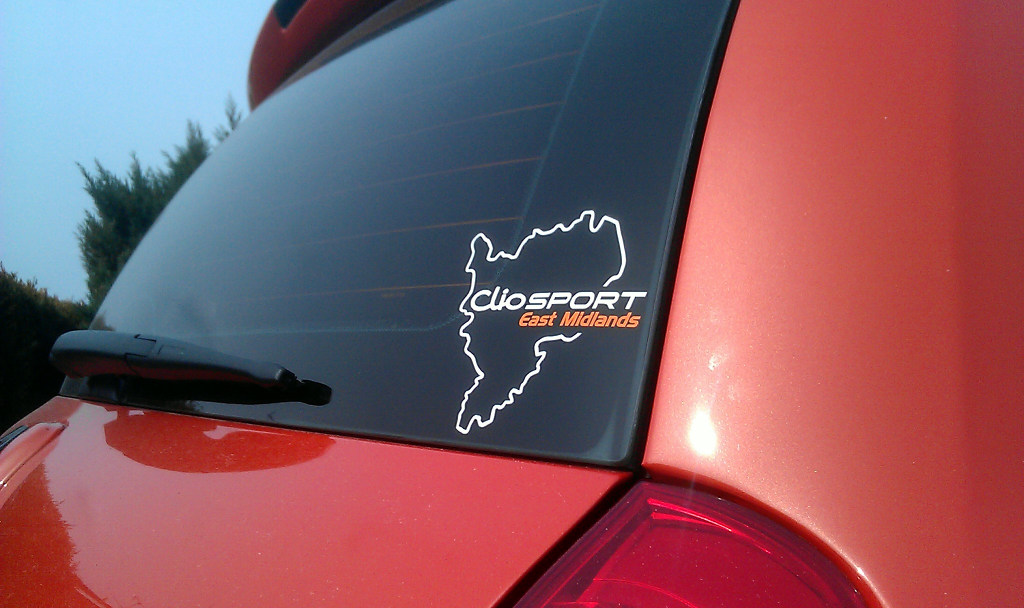 The next thing I did was put on a set of 16mm spacers on the front to bring out the wheels a bit.
Before –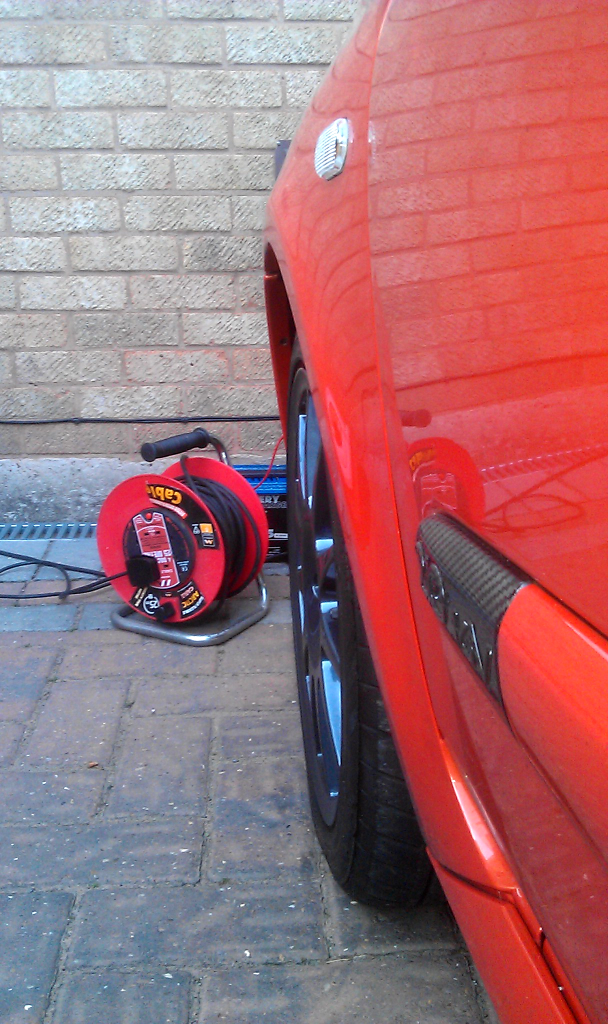 After –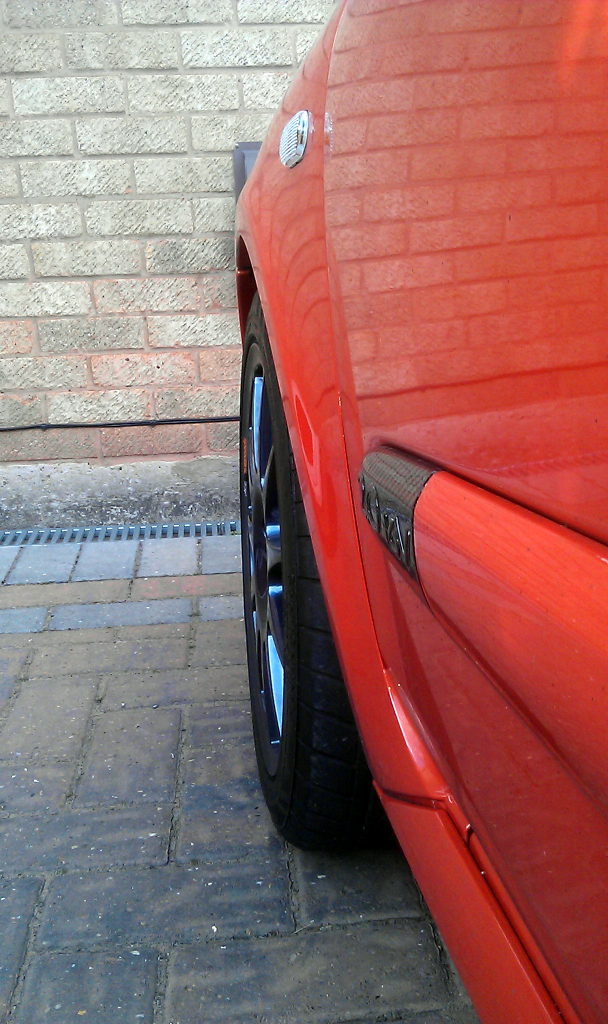 A few weeks later I was driving home and noticed that my battery and STOP warning lights had appeared on my dashboard! This turned out to be the alternator so my car was off the road for a week due to my local garage being fully booked.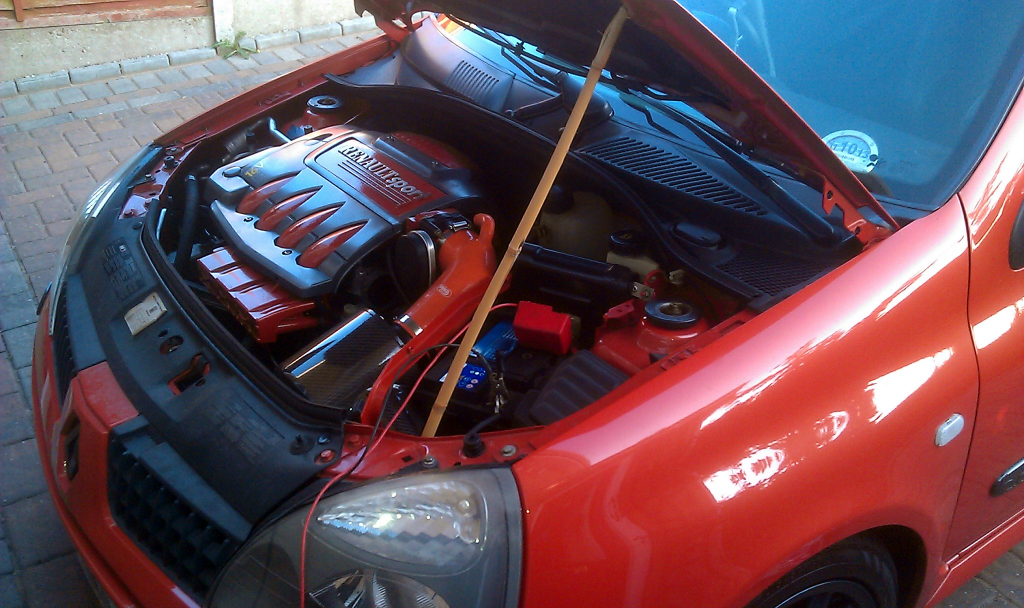 (Ignore the pikey bamboo cane mod - the bonnet was missing the rest when I got it)
The battery was properly dead and wouldn't take a charge because the alternator had been overcharging it. After replacing the battery and spending some cash at the garage the Clio was back on the road
That's about all I can be bothered to write at the moment, it took a little longer than expected lol.
I'll keep updating this until I get to where the car stands now and then I'll post in here when anything else changes
Feedback welcome
Cheers, Dan
Last edited: