FIFA 13
's first details have been leaked ahead of an expected announcement later this month.
EA
recently presented the game in London and highlighted the five major improvements coming to this year's edition,
NeoGAF
reports.
First Touch Control will see incoming balls more difficult to control, with the strength, speed, player skill and ball height all influencing how the ball is received and dealt with.
Offensive AI is set to receive an overhaul, with smarter strikers that move with the offside line and that will choose better running routes when off the ball.
A new free kick system will enable gamers to feint shots, which can be followed by a pass to a player coming off the wall, while up to three players can gather round the ball and "make fun of the opponent's defence and goalie".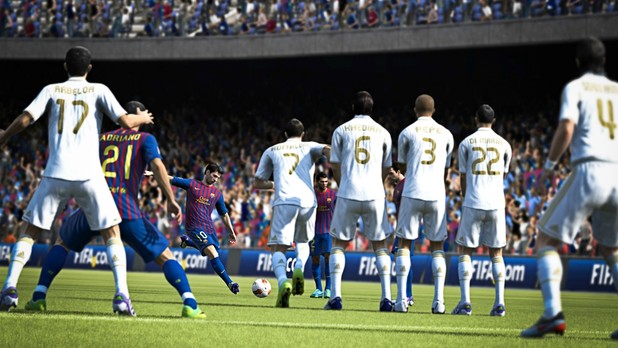 Defensive options on free kicks are also improved, allowing more players to be directed into the wall or out to block the ball.
Finally, Complete Dribble will be offered. While few details were provided, you will no longer be able to change direction and begin dribbling as with
FIFA 12
.
Elsewhere, player likenesses will be improved thanks to new Dimensional Imaging software, while new cheering and goalkeeping animations, passing types and referee behaviours will be added.