To protect the B14 coilovers I got some nice covers, sadly only the red ones were still in stock but you can't see them anyway so its all good. I'll remove them in about a month time to check if they don't trap any moisture but since i don't really drive the car in bad weather anyway it shouldn't be too big of a concern.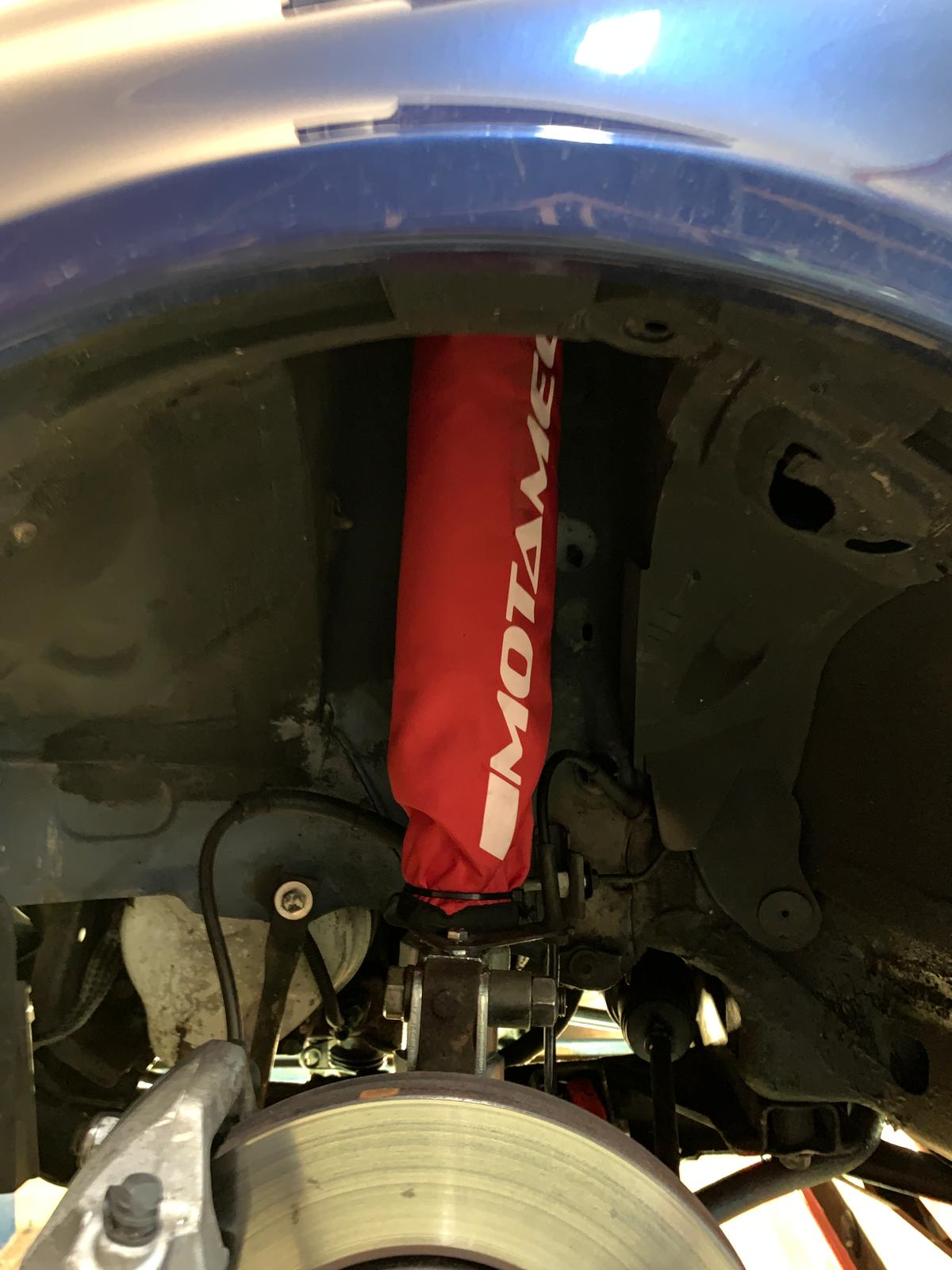 I had also noticed that my brake pedal felt a bit softer than it should and after bleeding every caliper it turned out that there was a TINY bit of air in the right rear caliper. Pedal feels perfect now.
Because the current alignment has been done pretty poorly I'll have the car aligned again this coming monday. It's a shame that most alignment places only understand to bring values back to 0 and don't take into account the camber and toe required for a good setup... Also got some new Eibach camber bolts that hopefully allow me to go a bit further than my current H&R ones. They'll also be installed monday.