Ive been on the lookout for a 172 cup for over a year, and gave up the search last year due to being let down, and swerving a few rough ones. The scratch needed itching so I picked up the search again in March having sold my Mountune Fiesta ST Track car last year. I know the fiestas as a compariston arent quick out the box compared to a clio, but being the MP185, this thing was quick on the right track, and a lot better built aswell. Here it is: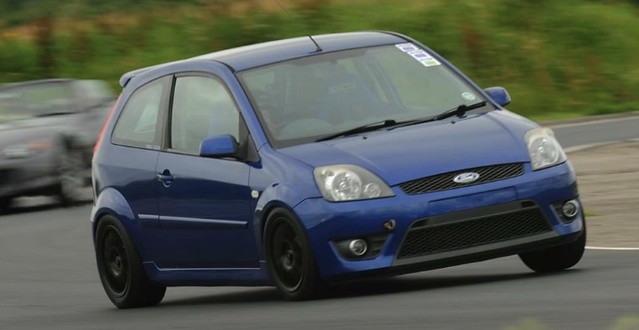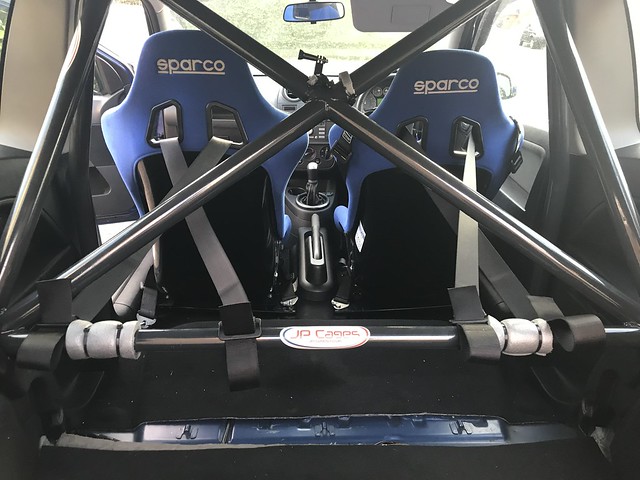 Originally wanting a mint 172 cup, I decided I couldn't justify the prices people are asking, for it to sit on the drive 7 days a week. I widened the search to look at fast road spec and not too fussed on miles.
Having looked for another month or so, I found one.... it sold........ and then came back up for sale a month later. Nothing suspicious, just an impulse purchase at the time. 125k miles, with all the right bits done. More money for changes, and half the price of what I was looking for. So, I jumped on the 4 hour train on good friday and made my way down to Ascot.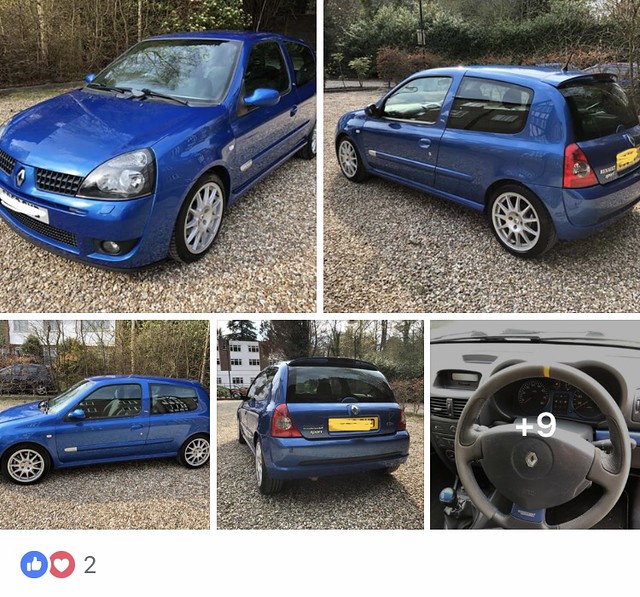 I did wonder what a 125k mile clio would be like, but I have been suprised. The 150 mile drive back home was great, no vibrations, no knocking, just noisy and typical french rattles! But a very clean and well looked after car. My last few cars have been higher miles and Ive found they have been better looked after than some of the low mile cars ive had, so i wont be so quick to judge them in the future. Spec when i picked the car up and a pic on the evening I collected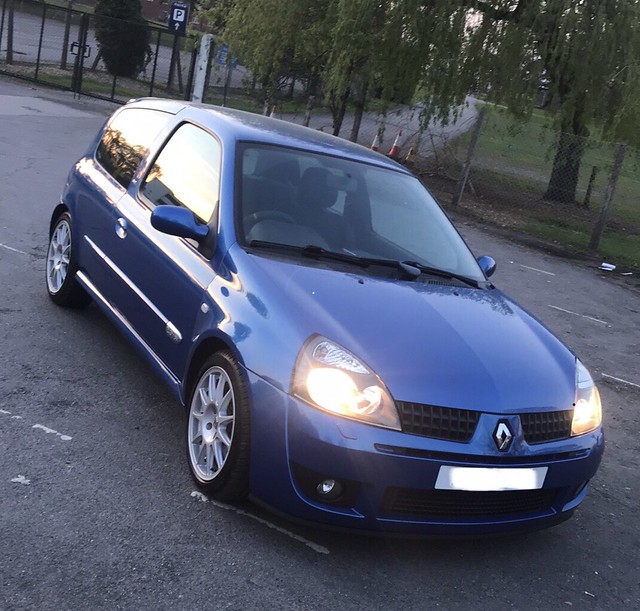 HPI Clear, 2 keys, full book pack, and a folder full of receipts. I think its been on this forum a good few times aswell as it has a neat cliosport.net wallet
- Original splitter, which most seem to have lost over the years.
- Refurbished Turnini's
- Michelin Pilot Sport 3 tyres
- Cup shocks and top mounts all round a year or so ago
- Cooksport Springs
- K-Tec Stealth Catback Exhaust with Sports cat
- Parrot Handsfree Kit with USB and Aux which actually works
- Front speakers upgraded to vibe
- Headlights changed for new due to clouding so they look mint
- Belts and dephaser done Jun-16 with receipts
- 4 x new injectors
- Retrimmed steering wheel in alcantara, with yellow centre strip at top
- Powerflex Dogbone Mount
- Powerflex Engine Mount
- Goodridge braided brake lines all round
- Brembo discs all round with standard rear pads and DS2500 up front
- Smaller Front Plate
- ITG Panel Filter
- Engine cover and fuel guard rail have been repainted silver.
- New rear number plate light with LED
With any car thats 16 years old, there are a few things that need addressing, but as this is purely a toy, then it will be done when time allows. I am being picky:
Maintenace/Upgrades:
- Full Service (New Elf oil purchased and oil filter, pollen filter, spark plugs & sump plug washer).
- 172 cup door badge (drivers side) - Purchased 1 and 2 turned up! Happy days.
- Change Interior light, boot light & sidelights for LED
- Change centre console around gearstick due to marks
- Change all the horrible rubber door grabs, hazard switch and any other bits for non-sport items
- Fit Recaro Trendline F1 seats
- Fit 2nd boot light
- New mats all round as no rears for some reason, but they are genuine renault in at the moment
- Source and refit rear wiper
- Repaint calipers in silver
- PMS stub axle spacer kit
Items needing attention:
- Sort wiring under seats to allow fitting of recaros and seat connectors both been cut off and crimped annoyingly
- Oil leak to be looked at and addressed, not losing oil though, so hoping easy fix (touch wood)
- Small leak near radiator (may have just been washer bottle overflow, but will check)
- There is a noise coming from the exhaust, but doesnt appear to be leaking, so will swap out the seals which came with the car. If not i'll likely remove the sports cat for a standard one and see if that is the issue of the humming. I might also just get a standard exhaust, as this is a bit loud for me now, after tipping over 30 LOL.
To be continued.........