Thought I'd best create a project thread for my Iceberg 172 Cup. Technically it's not mine yet as I haven't picked it up, but should get it at the weekend and wanted to get a thread going.
This will be a long read I reckon so grab a beer / tea / coffee or whatever.
Bit of an intro to me, car history etc. First car was a 51 plate 1.2 clio, full 182 interior etc. Tried to buy a real 182 and couldnt get insured. Since then I've always wanted a clio sport and every time I've went to buy one I've ended up with something else.
Went to view a 200 and ended up with a Corsa VXR, traded that in to buy another 200 a couple years later and walked away with a Fiesta ST. Few years after that I went to buy a 200T and ended up with a Focus ST. I have no idea why cause I've always wanted one, just never been the right one.
Anyway I've sold my Focus ST and the hunt started for a 182. My original plan was to hunt for an Inferno or RB with the preference being a FF Inferno 182. I very quickly realised that I was absolutely NOT paying the colour tax for inferno or RB. Literally right now there is an absolute dog of an RB up for nearly 4k, with clean examples closer to like 6 grand....
The good bit starts here
Anyway, hunted the forums a bit and found the perfect car. A 2003 Iceberg 172 Cup, folders full of history back to 2005, belts all up to date and not due, BUT the seller is taking it to Rensport for them to be done fresh before I collect.
Almost FSH
106k miles
Bilstein B14 Coilivers
KTR adjustable top mounts
KTR cat back (unsure what one)
Samco induction hoses and filter
Samco coolant hoses
Fresh Turinis wrapped in PS3s
Quick pic below from the garage, this is before prep, will upload more when I collect.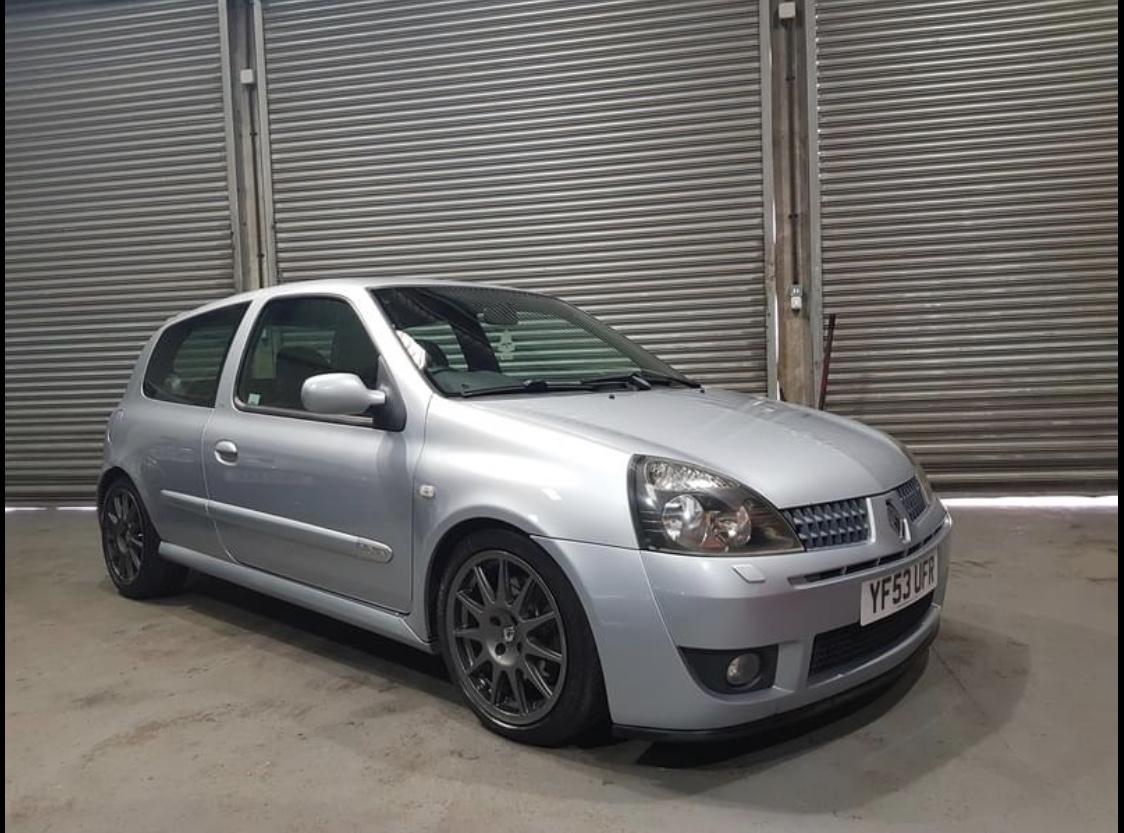 Things I have planned
Firstly I'm just giving it a full once over, check all the underside, nuts and bolts for anything, replace any little bits and bobs that need it. The car is really clean though so I don't think there will be much.
Wheels off and arches all sealed and a nice coating of some durable wax for the winter. The turinis are mint so I think I will probably hunt for a winter set of wheels.
As for mods, the steering wheel is peeling so that will need either re trimmed or replaced, thinking they Ktec ones are the way to go.
Few carbon bits, washer blanks, bullets, exhaust surrounds etc.
I don't know if this is sacrilege but I think I need to put in the non cup interior.....Eventually I would like a set of tread lines but will wait for a good deal.
That should be it initially. Will be keeping this thread updated throughout my ownership so thanks for reading and there should be way more to come.