Ok so while waiting on an ECU / UCH kit from
@Mbeau
(thanks again) I asked
@David Stuart
to put it up on the ramps and have a look to see if anything needed done.
It's mostly good apart from some worse for wear brake pipes before the rear axle -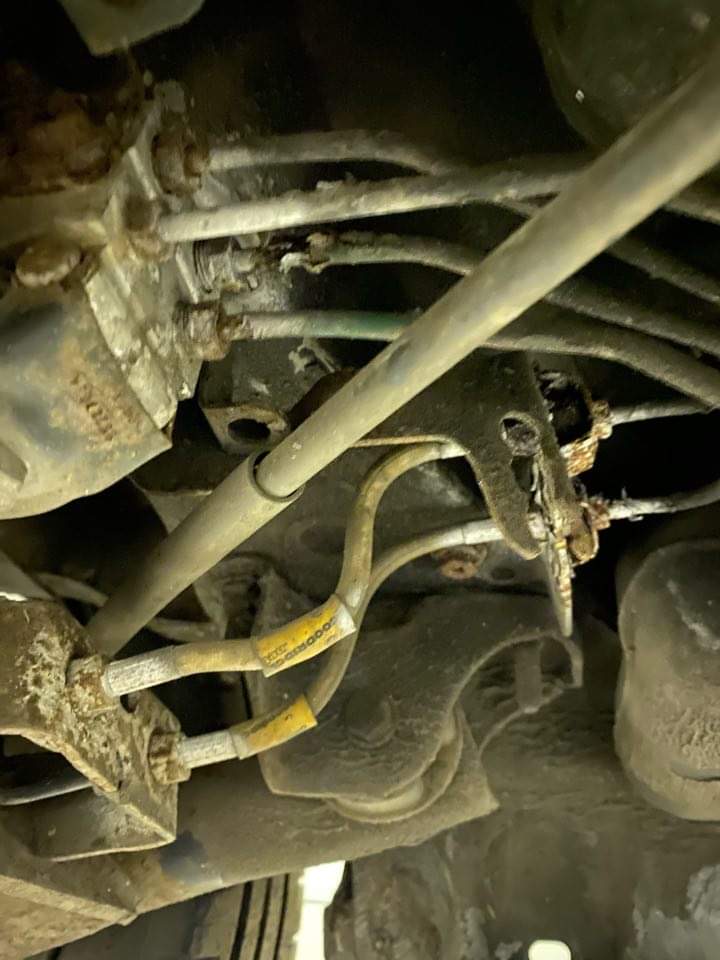 Decided just to go ahead and sort this too while it's up in the air so David has removed all 4 brake pipes and made up 4 new ones. Two running the length of the car and two joining the rear compensator to the rear axel. Then bled the system.
Should have it up and running for the weekend and we'll be back on track