I got the car in October and a week after that the work started, including lots of phone calls ordering bits.
list so far is
Safety Devices 6 point bolt in cage
Bimarco Futura bucket seats
Bimarco Aluminium side mounts
Pair of 6 point Sabelt harnesses
Oreca 330mm steering wheel
Flocked dash upper and lower, A pillars, steering cowl, handbrake and gear surround.
15inch Pro Race 1.2 in anthracite with 205/50/15 Federal 595RSR tyres
K-tec ultra supersport cat back exhaust
V6 Airbox
to do
PMS Gear linkage
PMS strut brace and top mounts
Cooksport springs
Braided hoses and fluid change
coolant change
the door cards have got to come out when I get some replacement cards and the carpet will come out too in the summer and probably be replaced with some aluminium or carbon foot plates.
The day I got the car looks nice and standard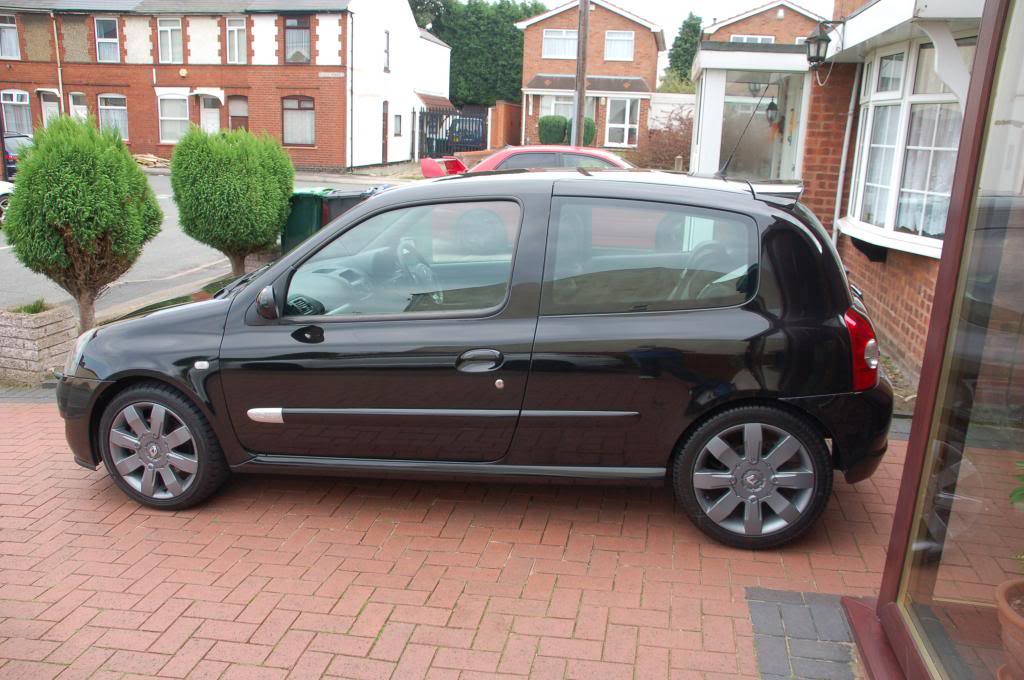 parcels started to arrive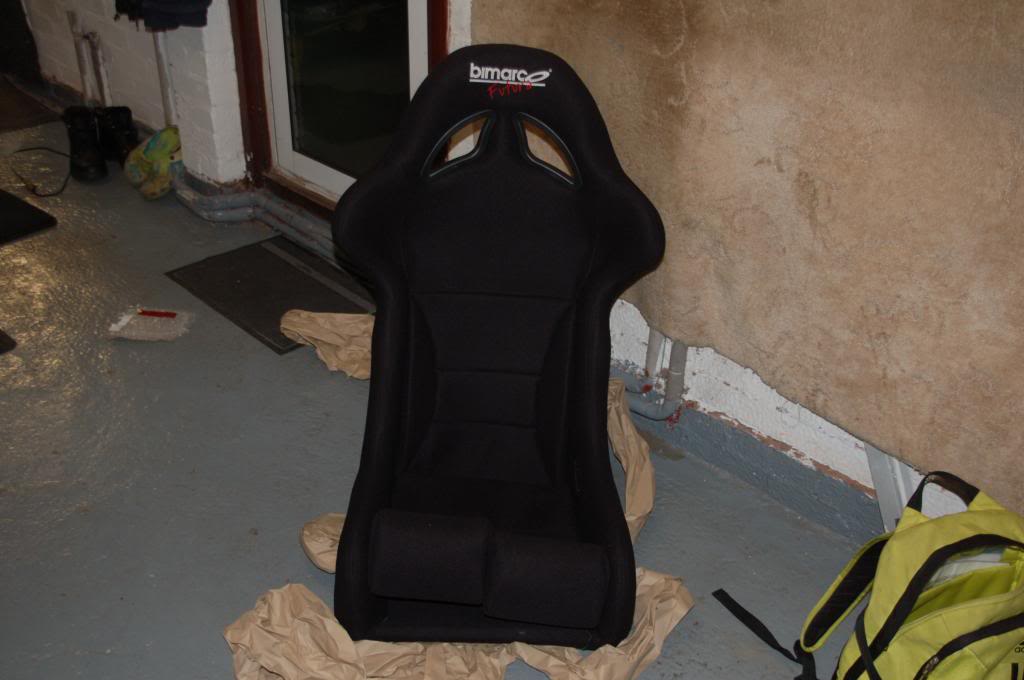 first job was to tidy the engine bay up
before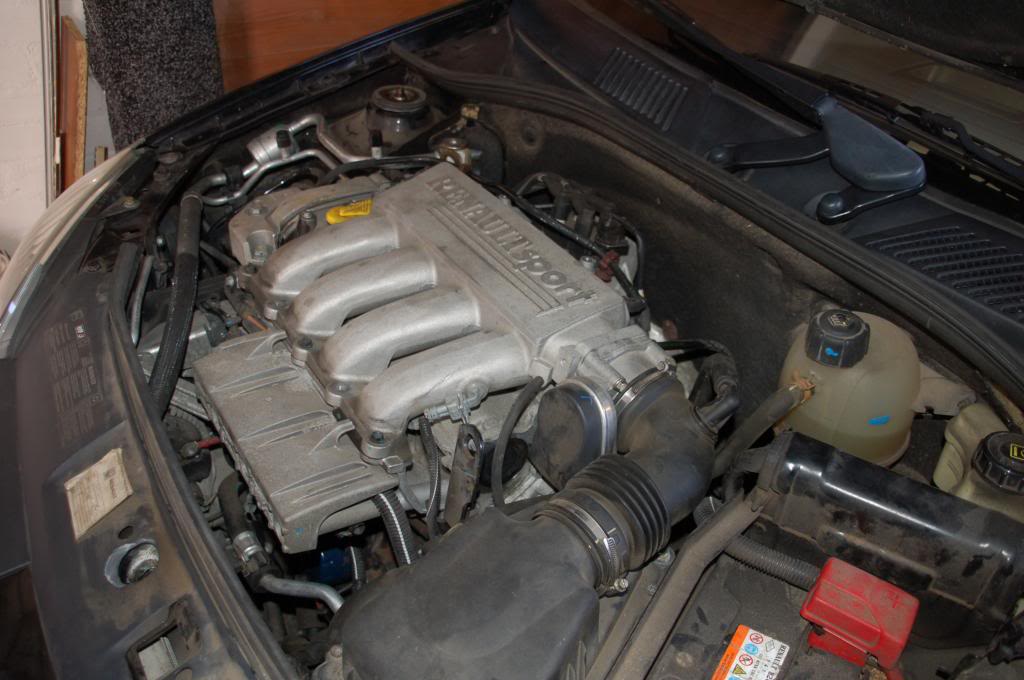 after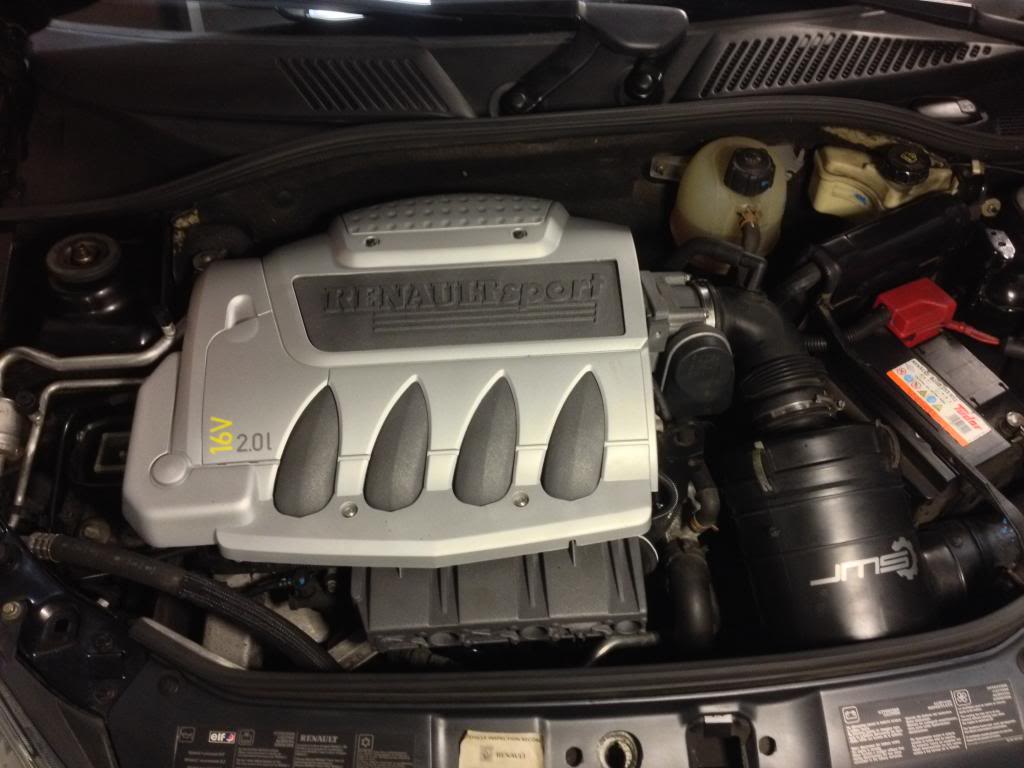 had a week off work so started removing the interior and preparing the areas that needed welding for the cage by removing all the paint and spraying with a weld primer to stop rust, also removed all the tar from the floor, was not as hard as I expected just heat gun and scraper and WD40 to clean the area afterwards and it came up well.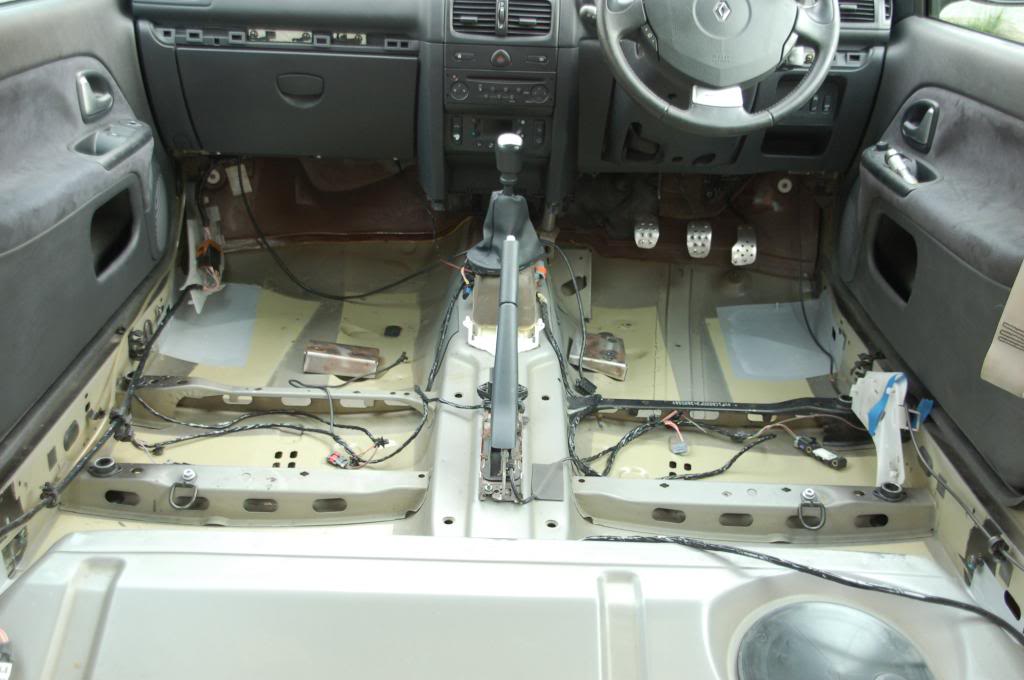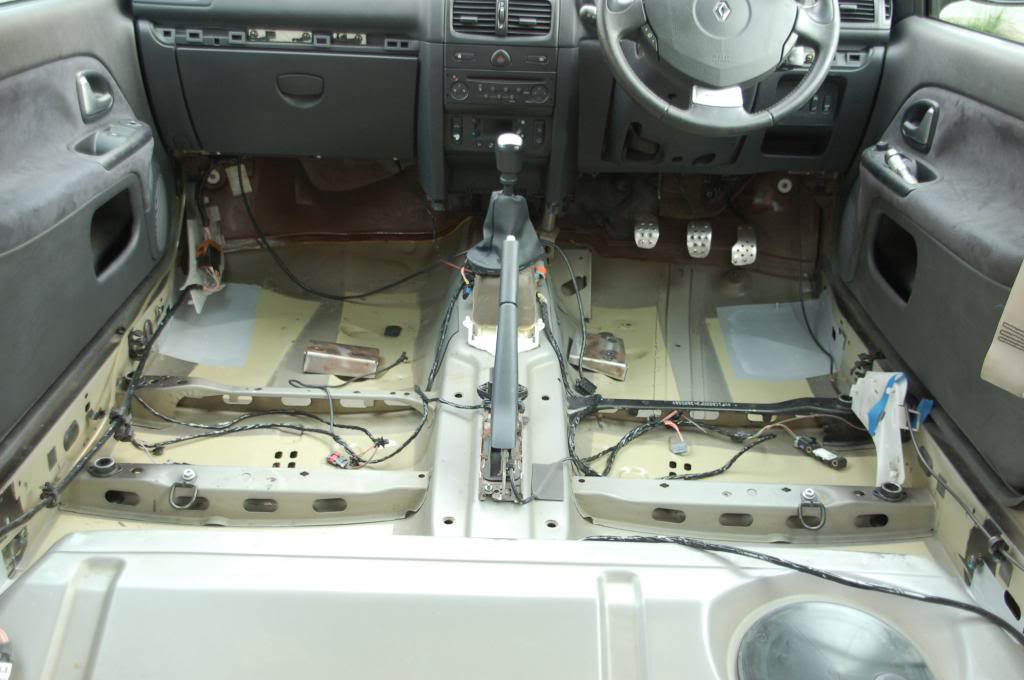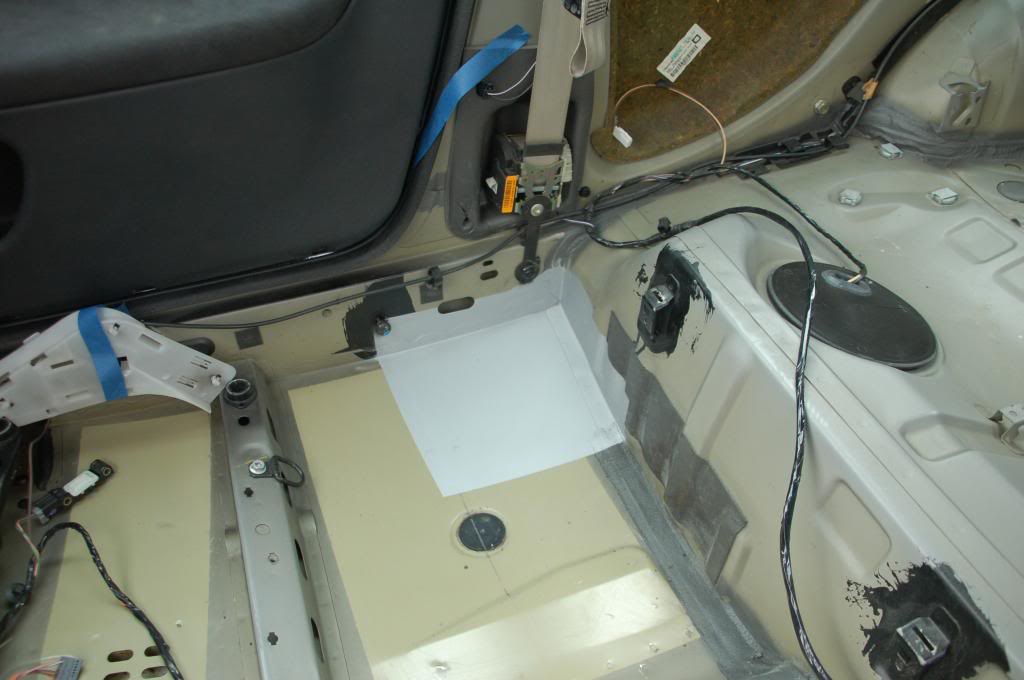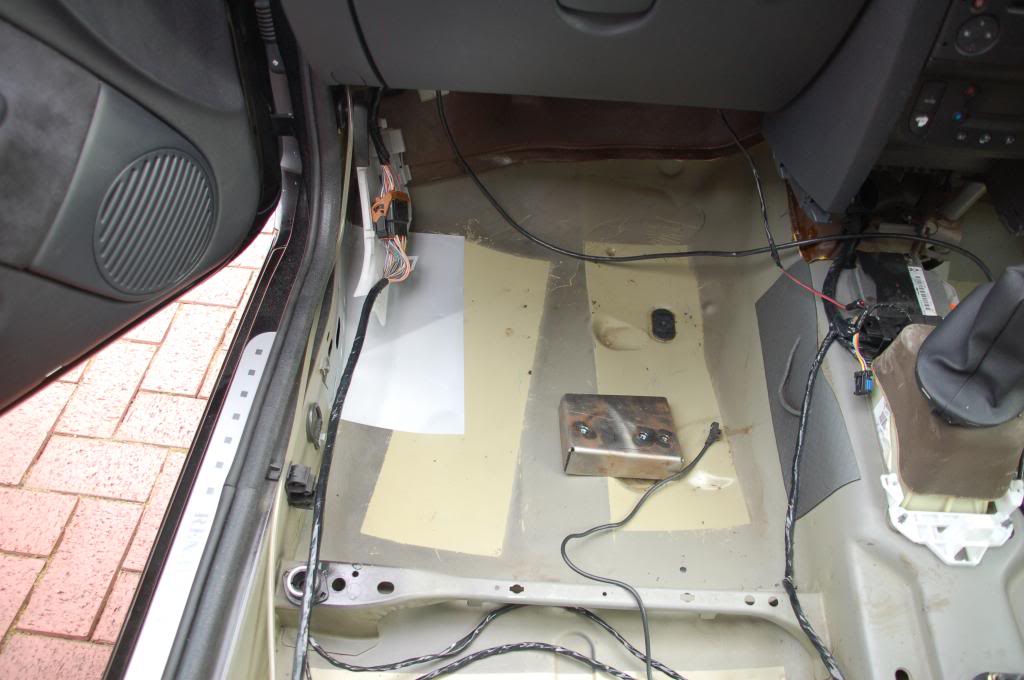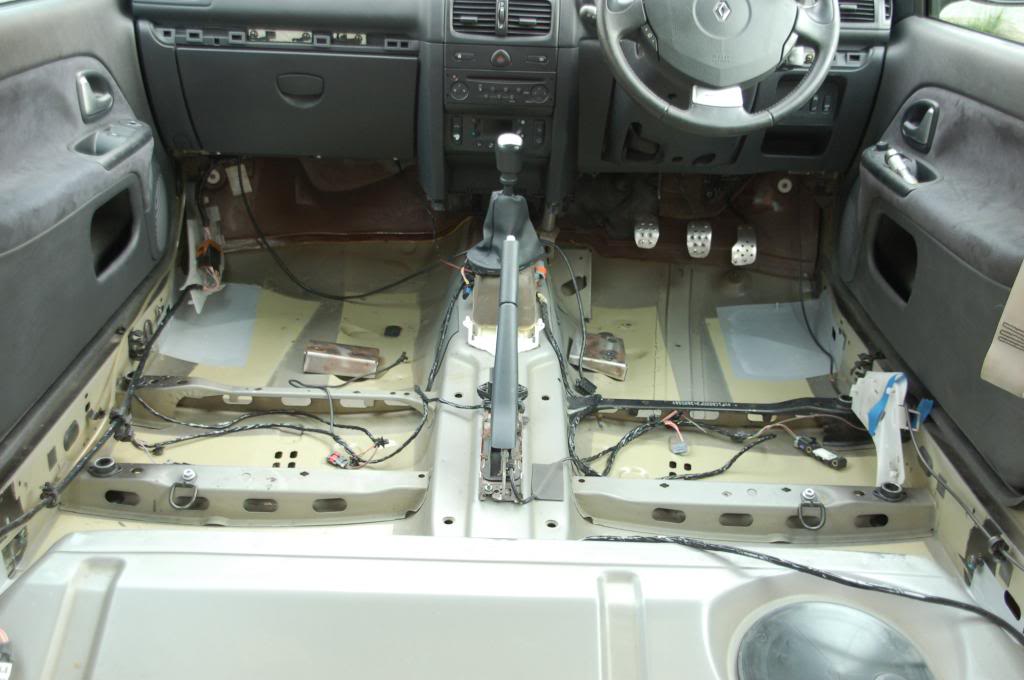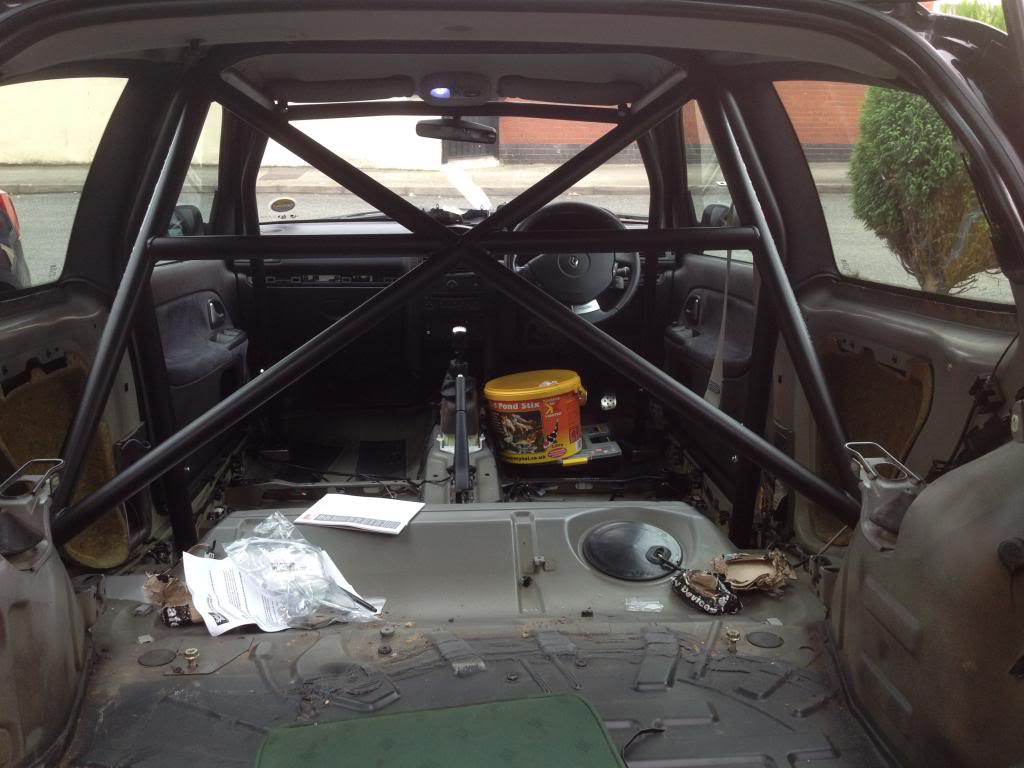 once I had the cage fitted I then decided the inside of the car looked crap so masked everything off and sprayed the interior, I was to idle to take the rear cage back out.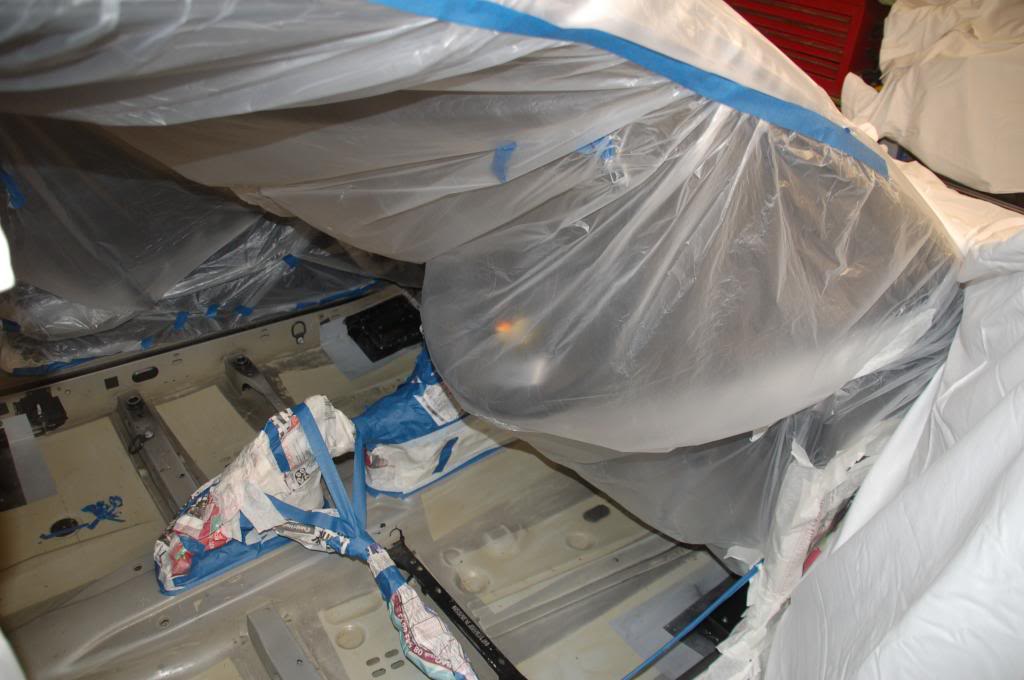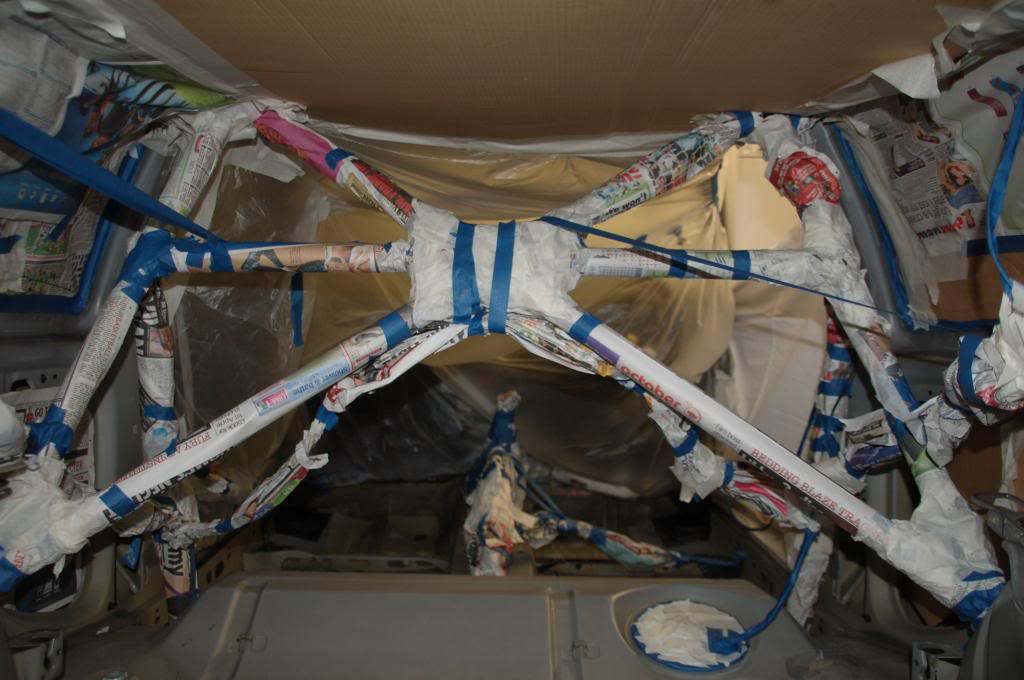 first attempt looked good but thought it may be a bit too bright inside the car on a sunny day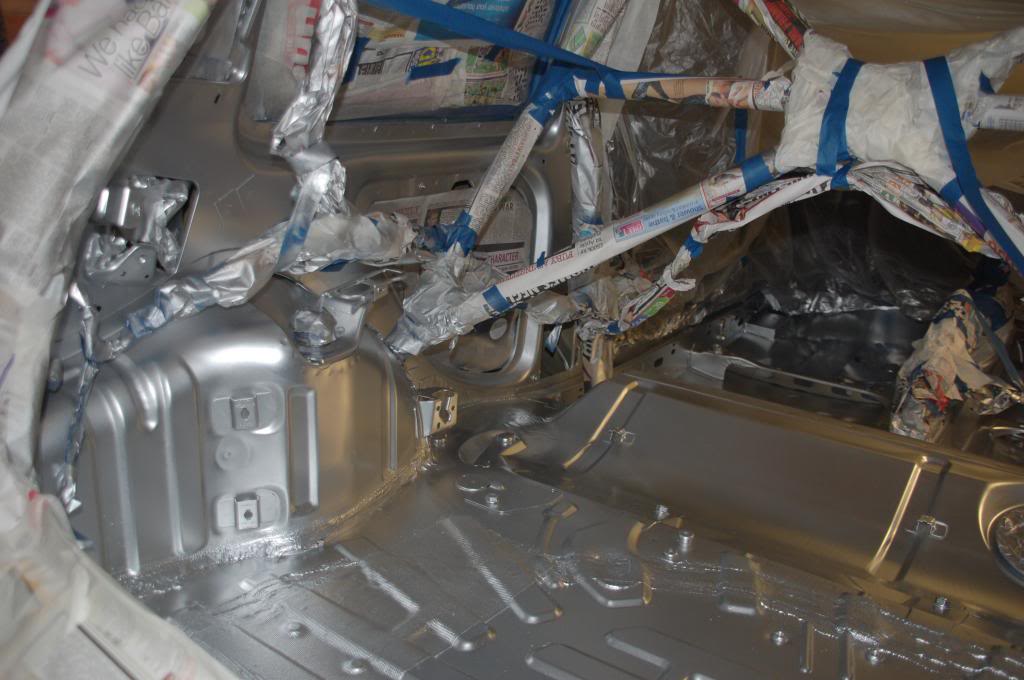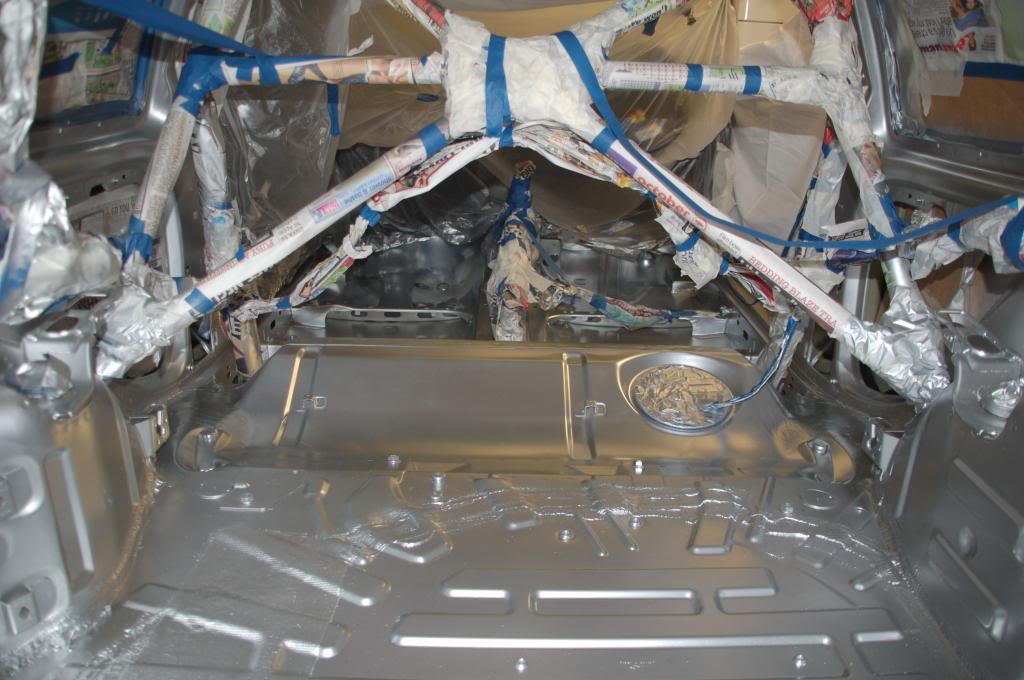 Second attempt and I am pleased with the results.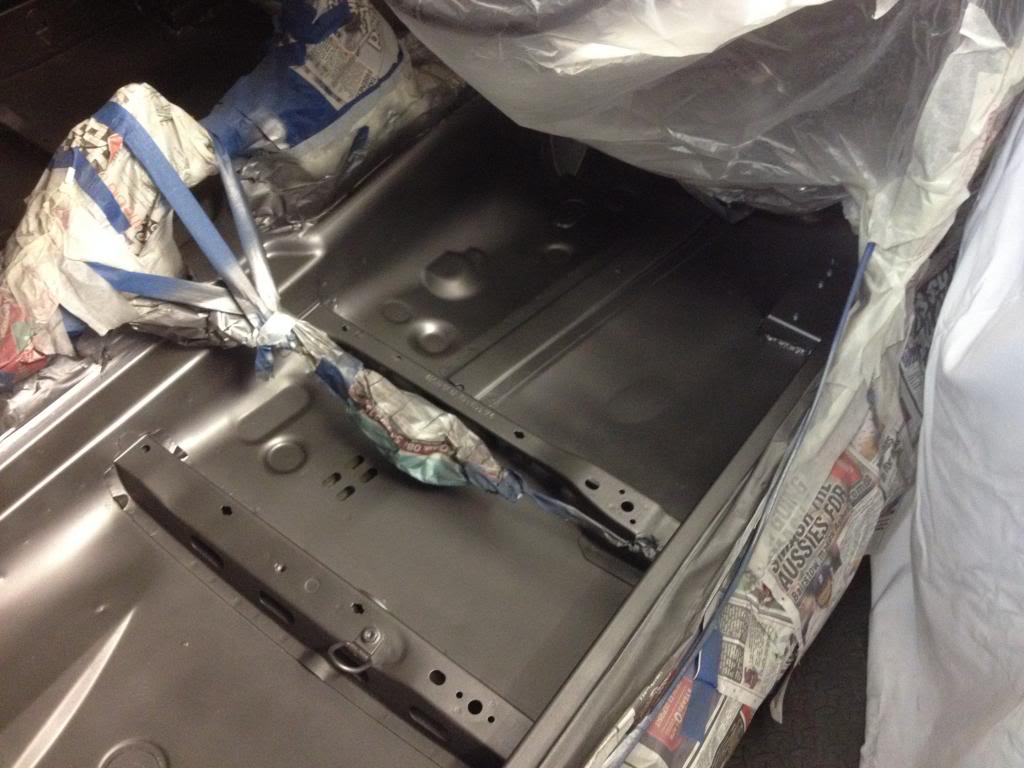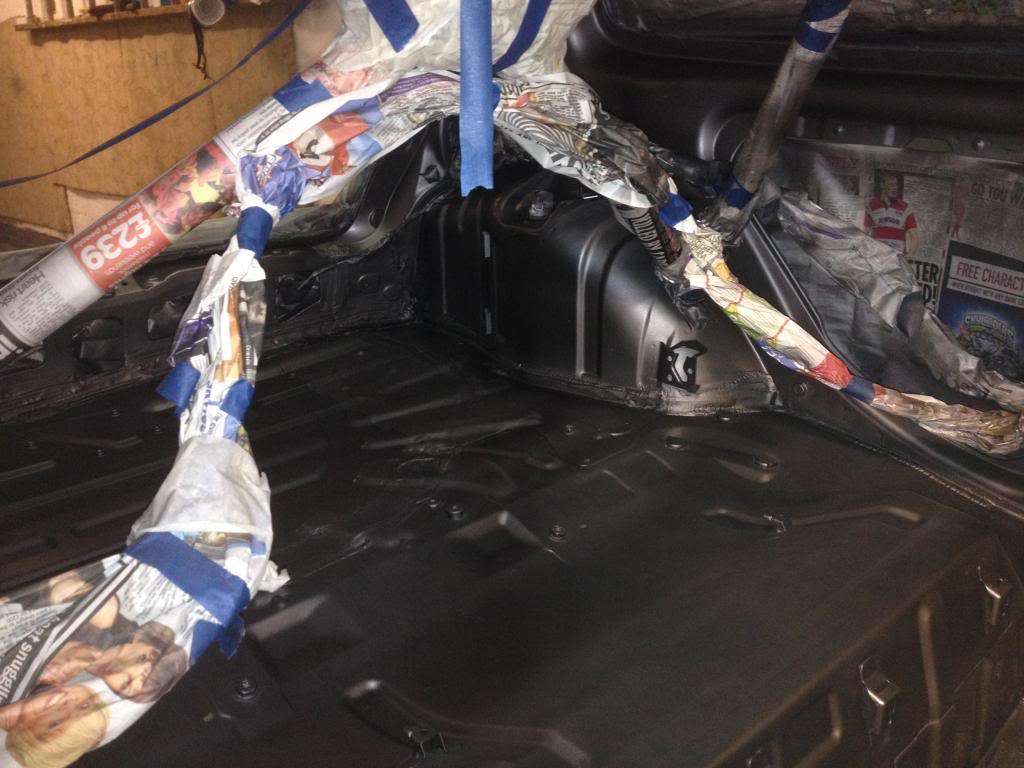 I decided I did not like the plastic dash so out it all came and was taken to be flocked, I also chopped the glovebox door down a bit so I can still use it with the cage and after flocking I looks like it is supposed to be there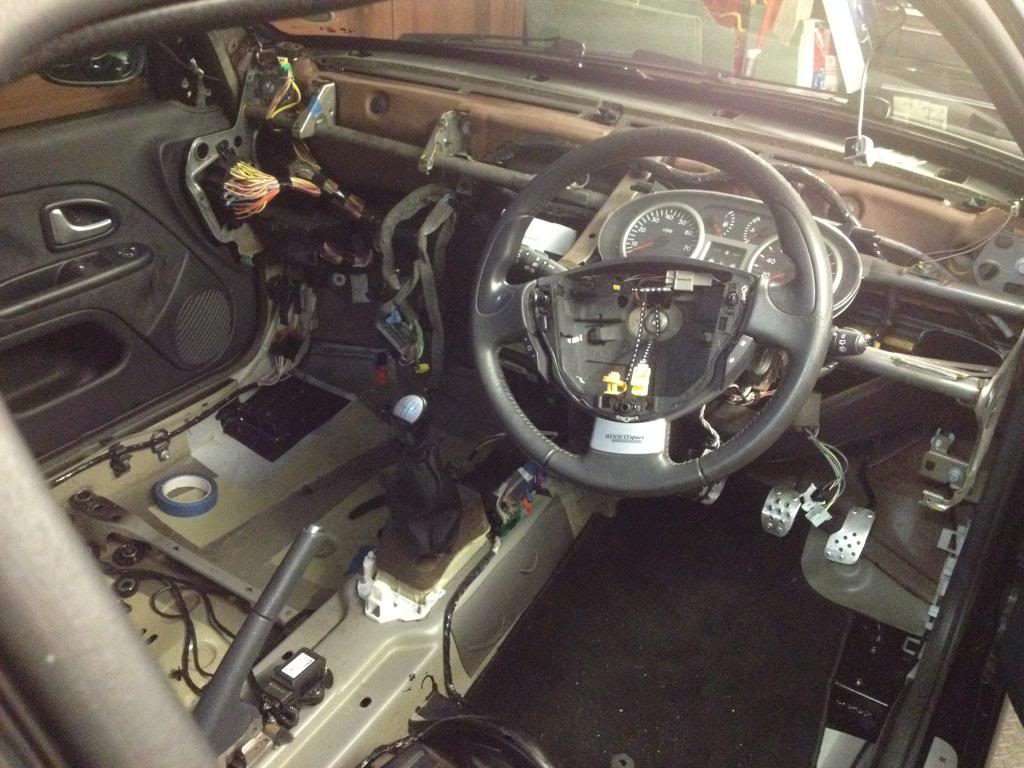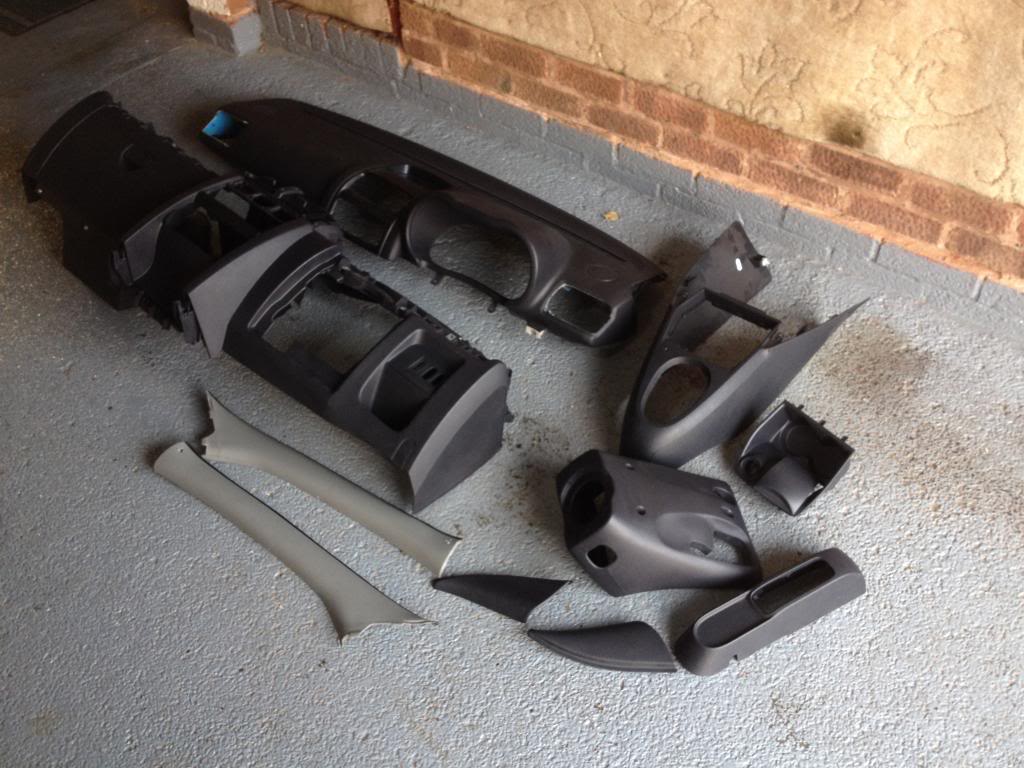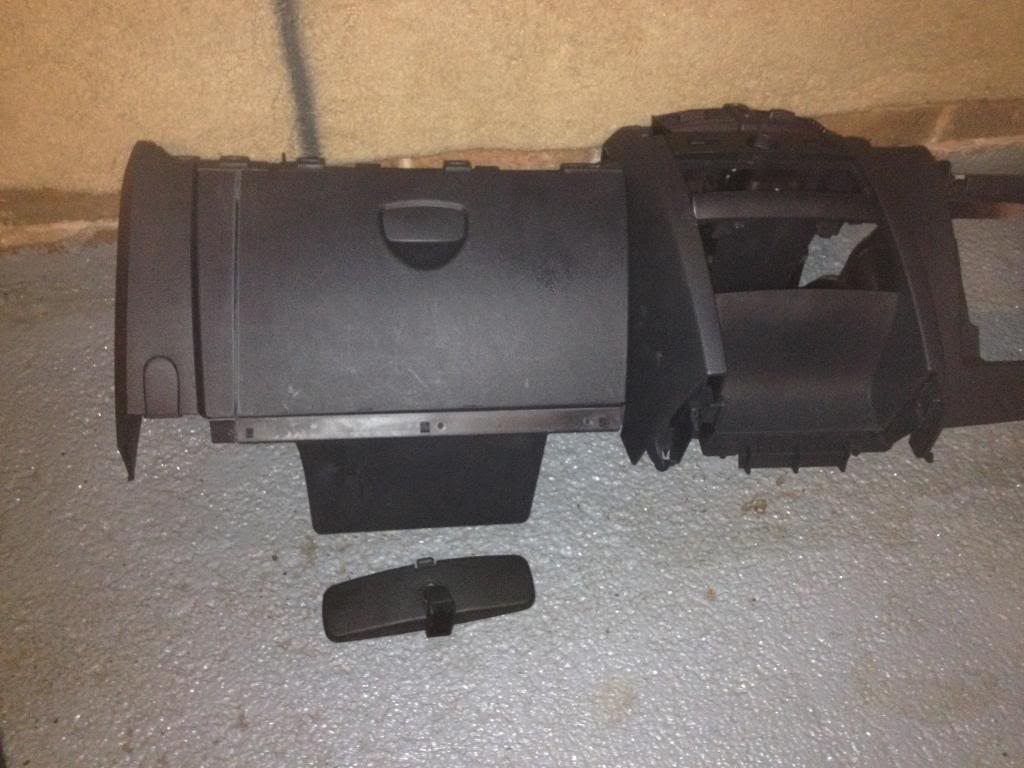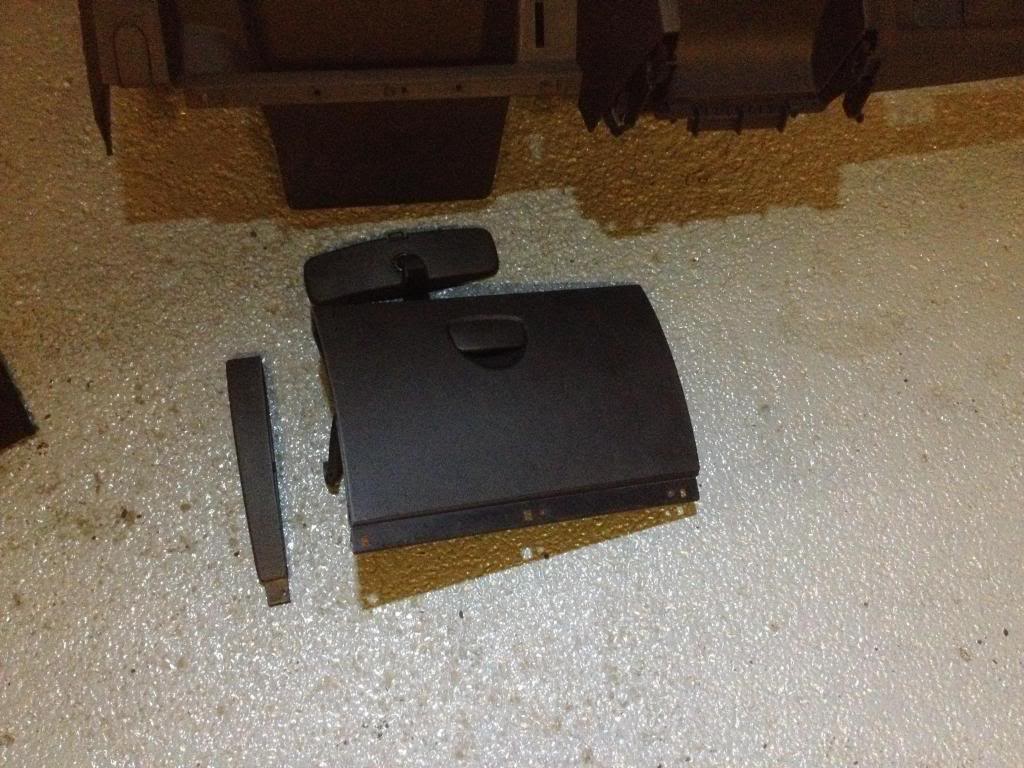 Once the dash came back got all that fitted along with the seats, harnesses (Thanks to Sonny for the advice with this :approve
and steering wheel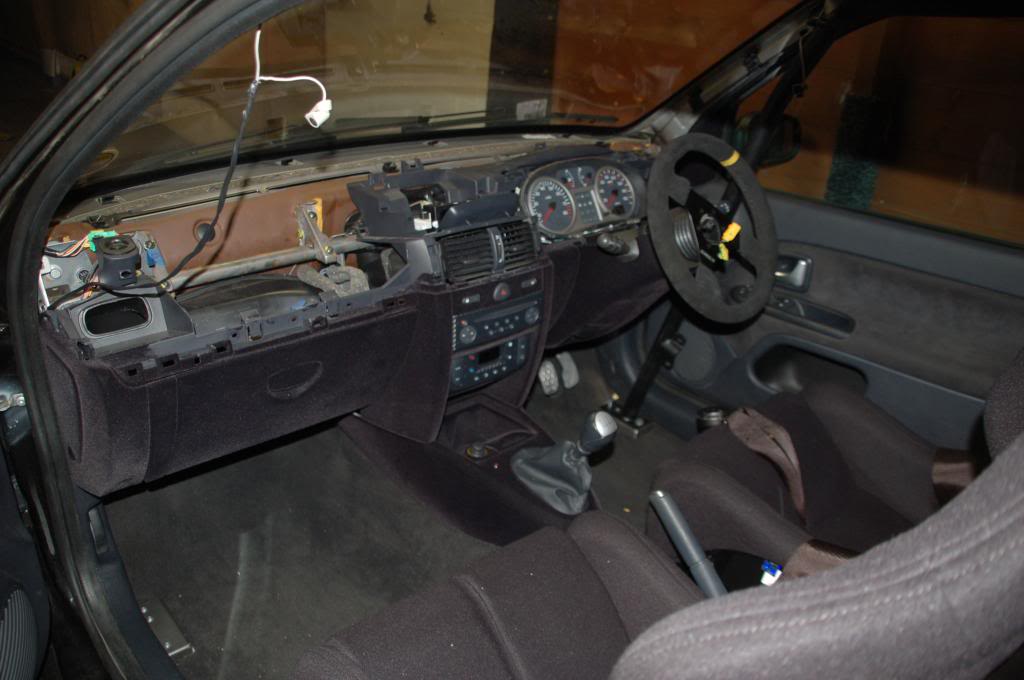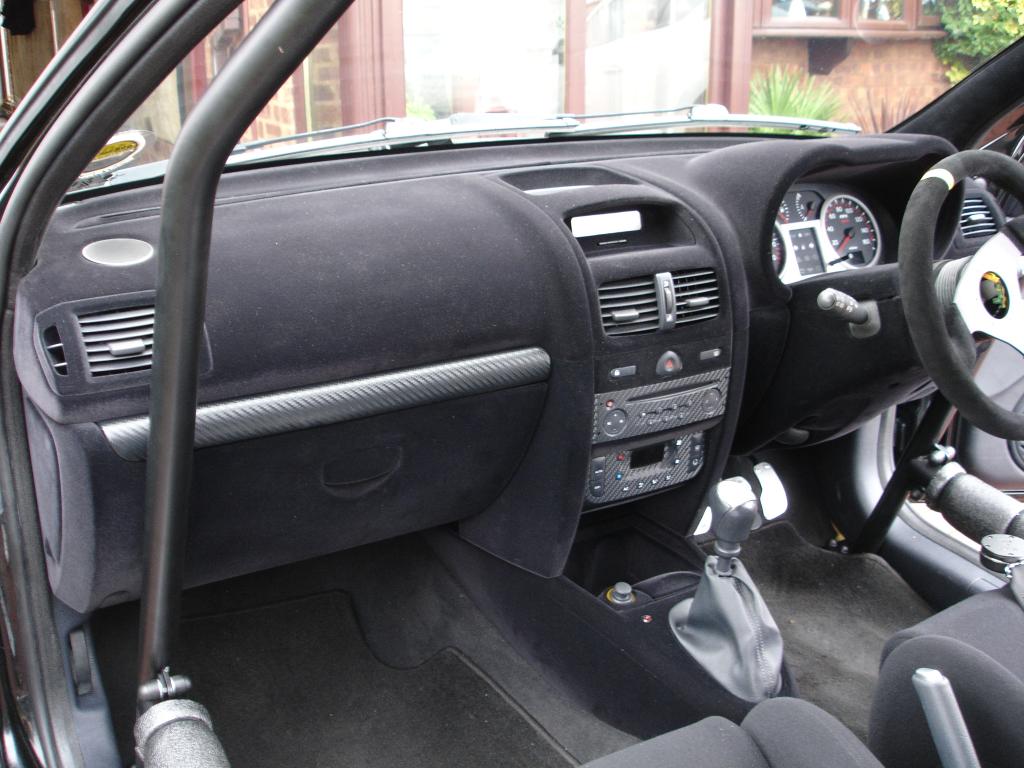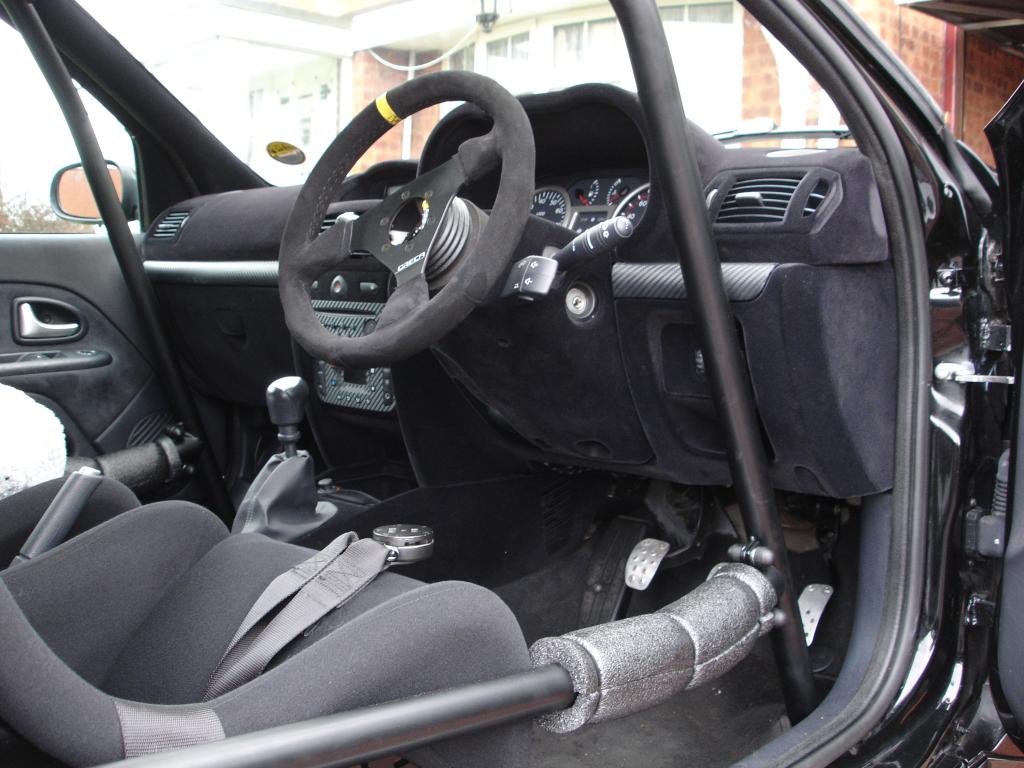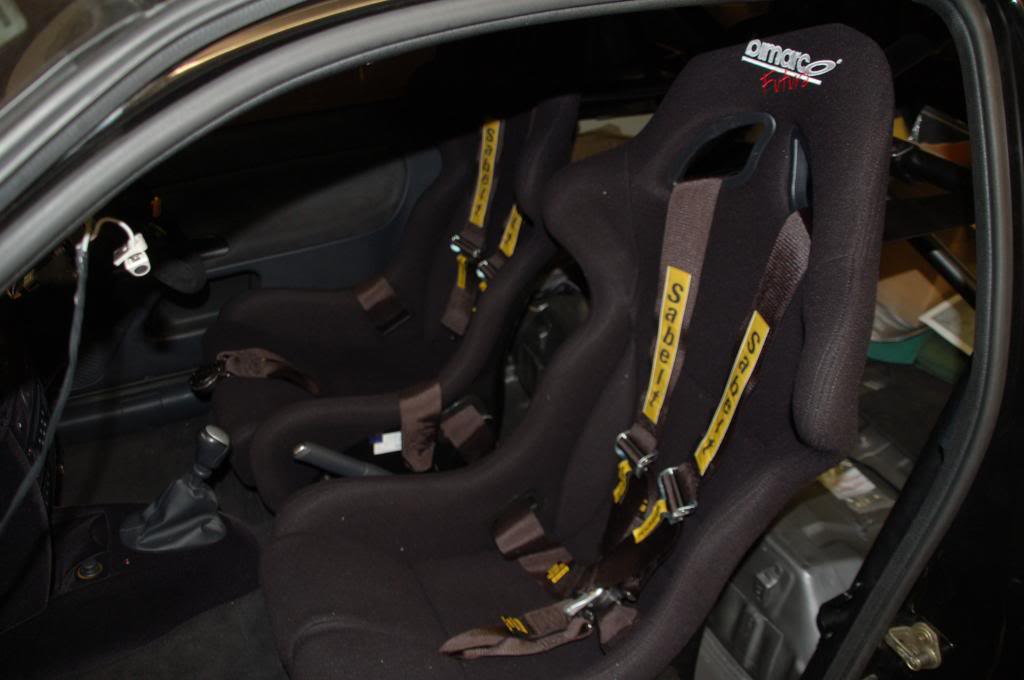 next job was the dogbone mount
glad I borrowed a gear puller off my mate as the rubber bushings would have been a pain to get out.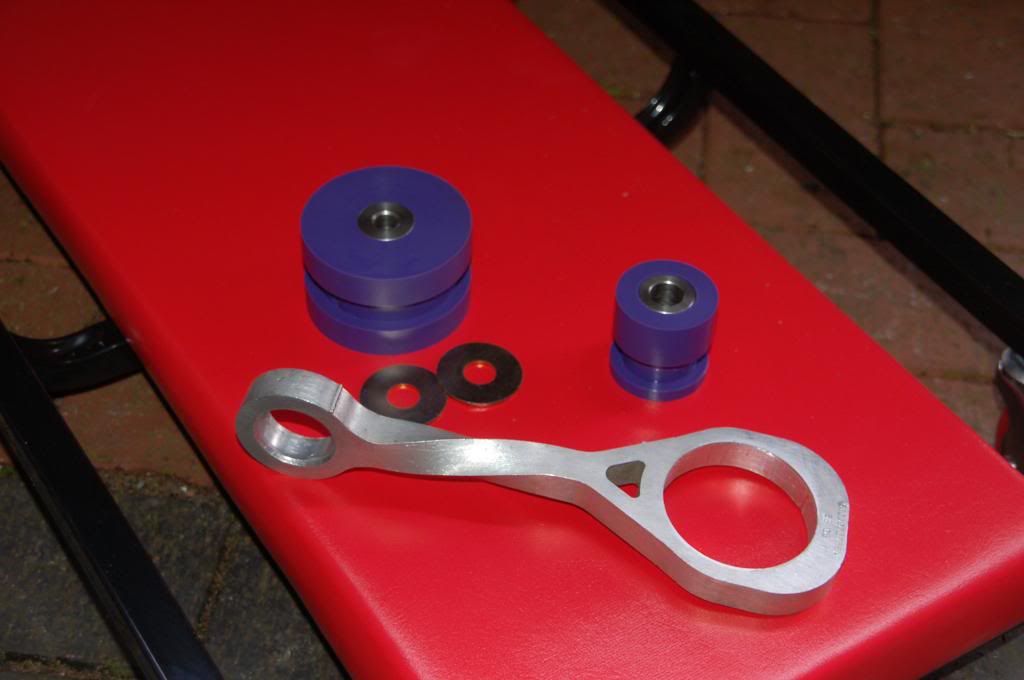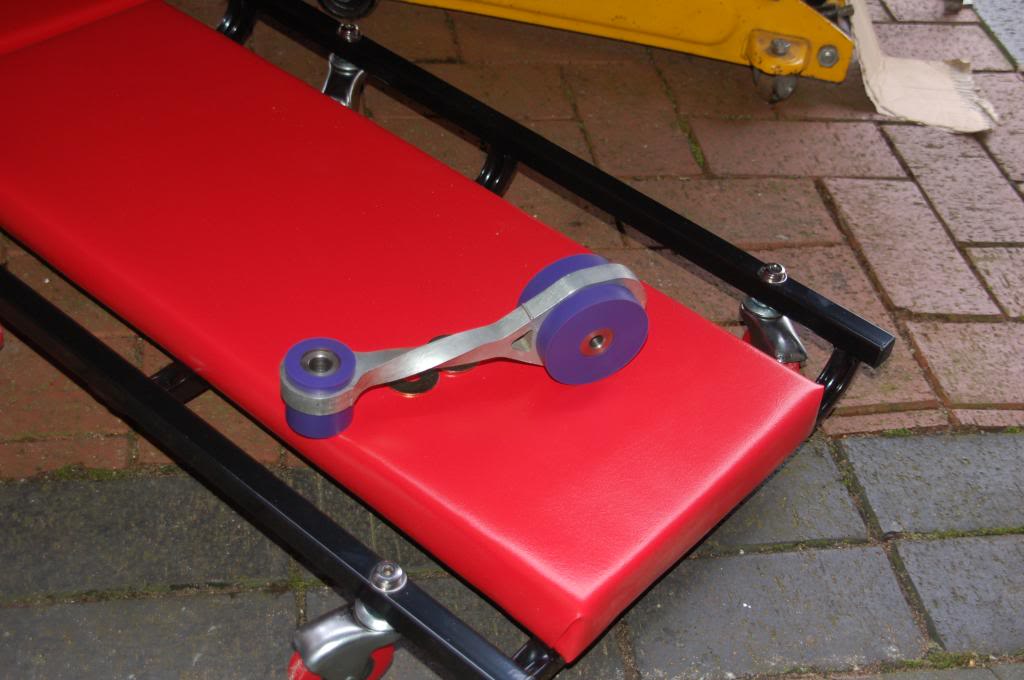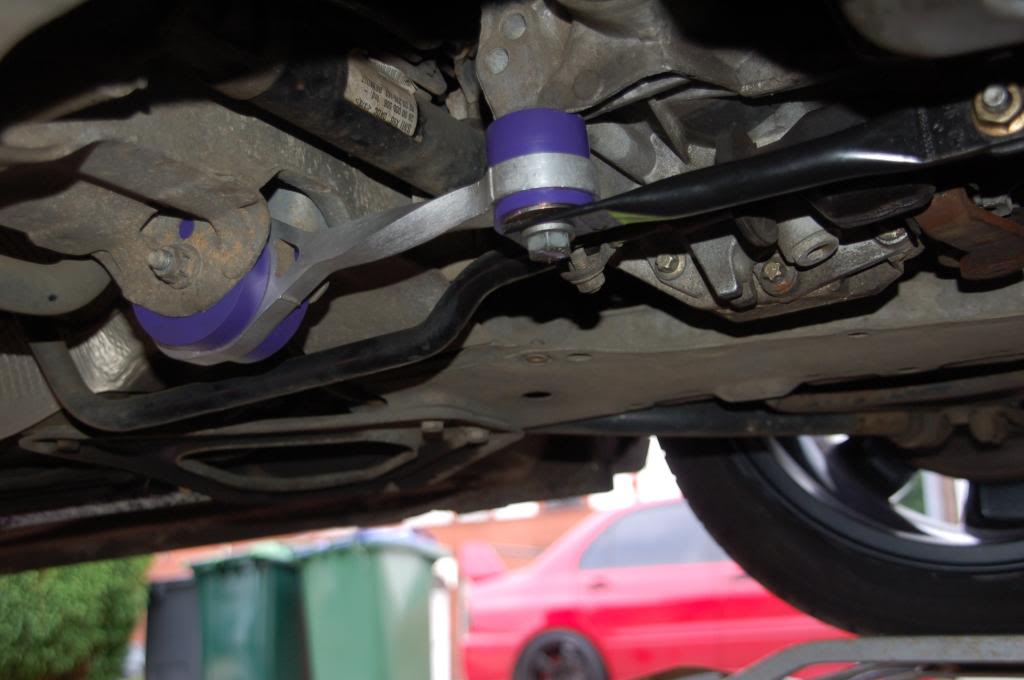 Then did the front brakes discs and pads and tidied them up a bit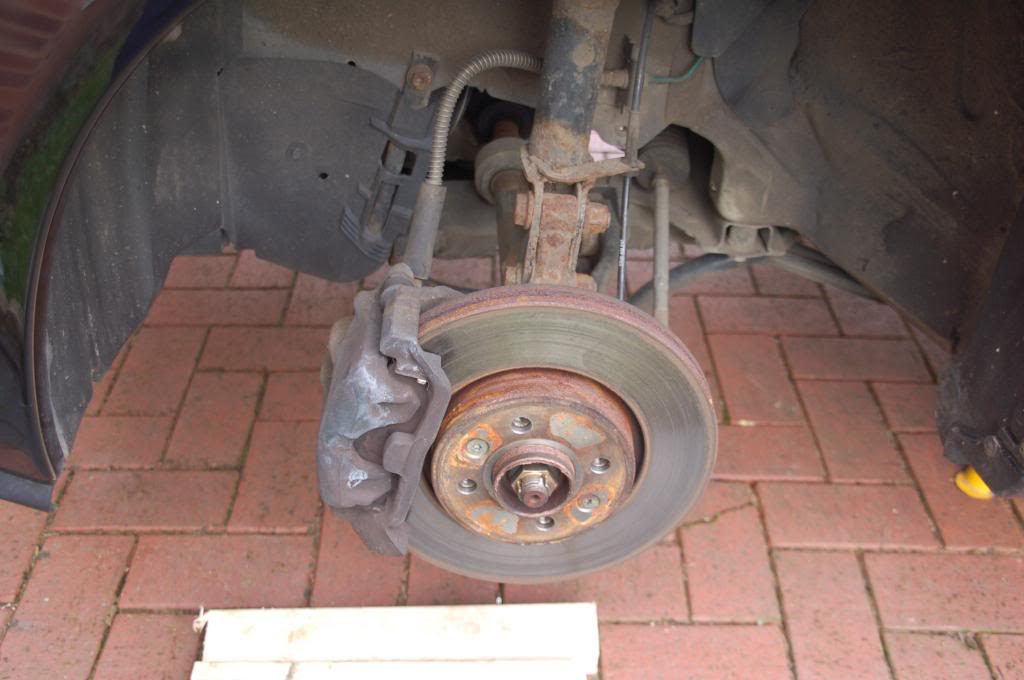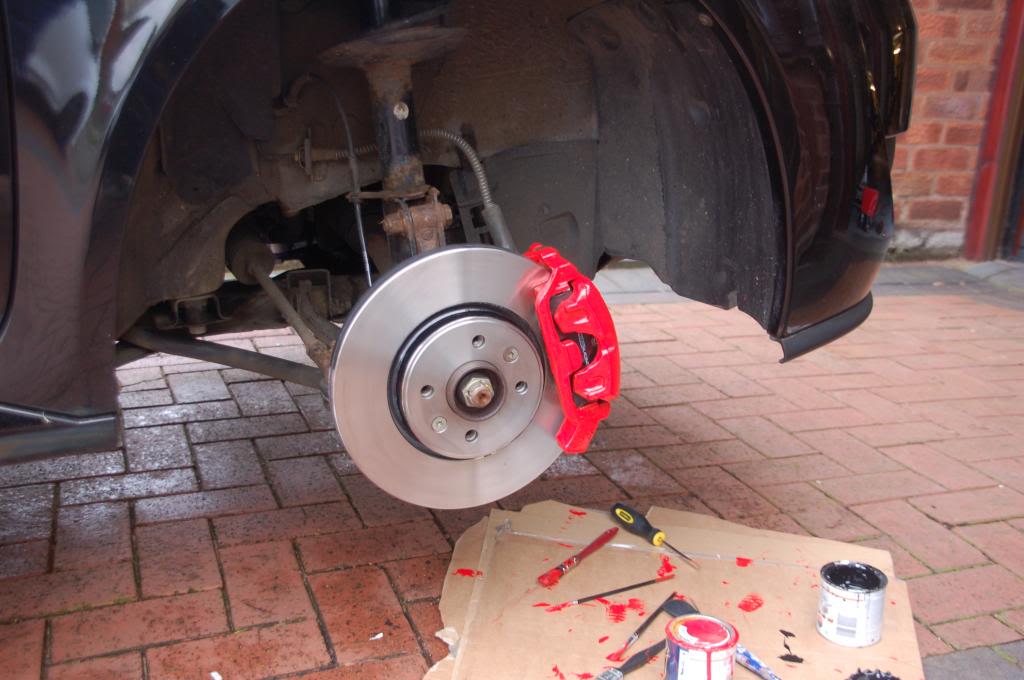 My tyres turned up so when and had them fitted to my new wheels then got them on the car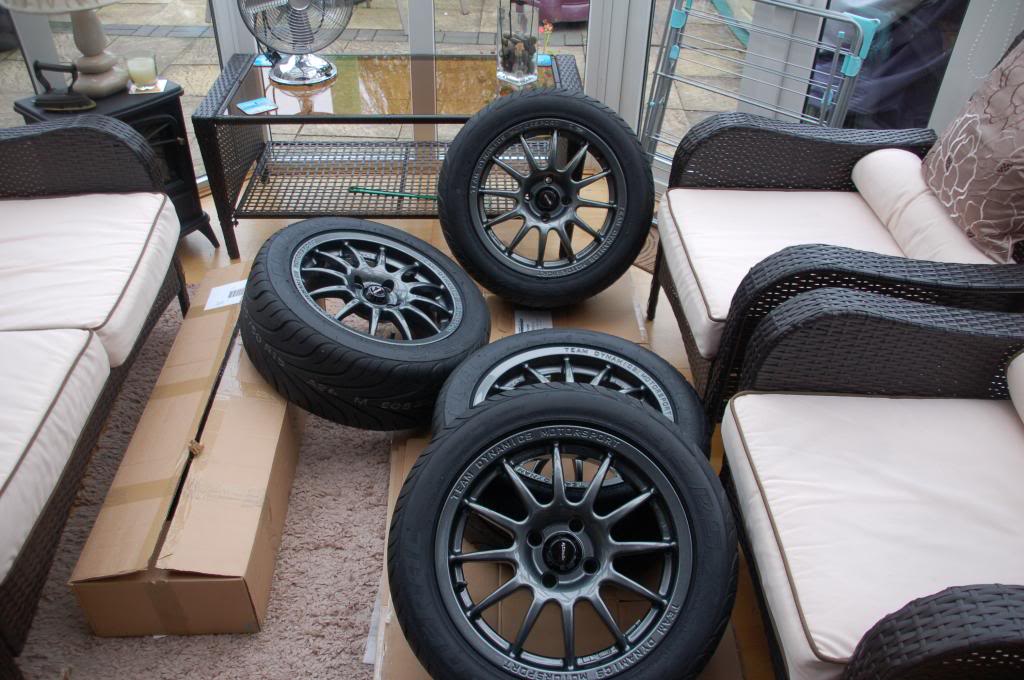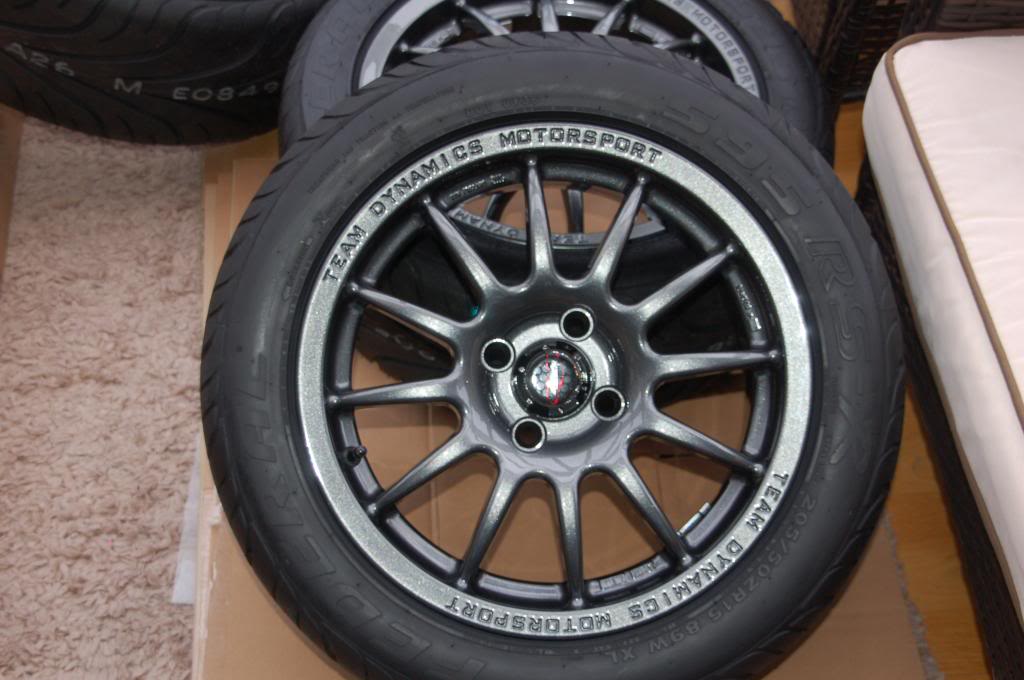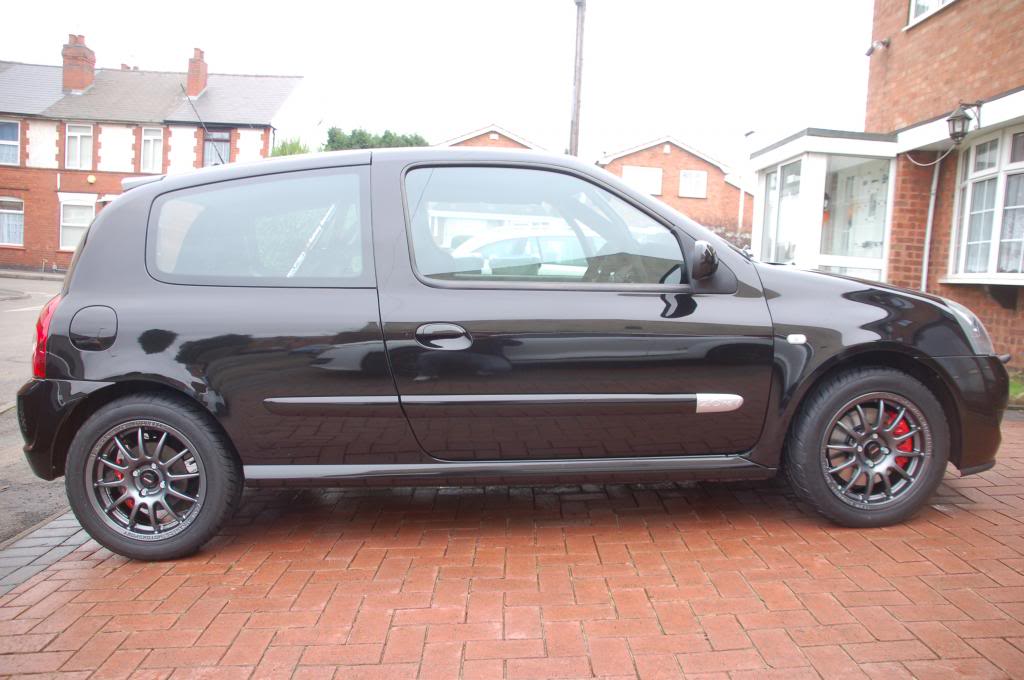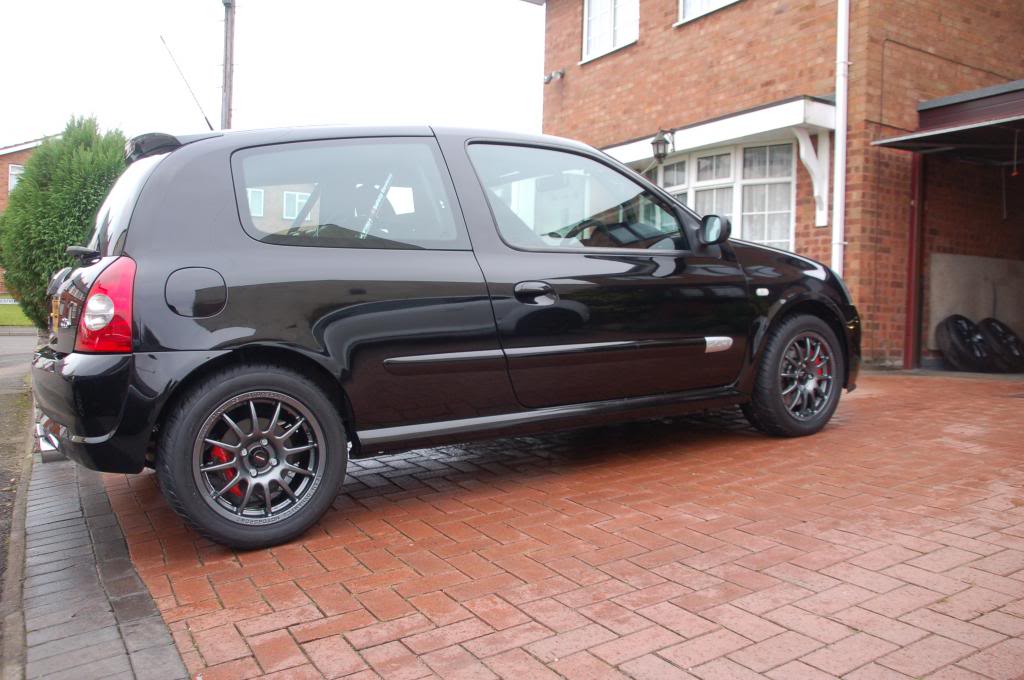 Then decided as I had cruise control I may as well use it so made a carbon plate to mount the switches to