Evening ClioSport readers.
I am back in a Clio, my third one now, I just can't get enough of the little buggers! Had an old 16v dynamique as my first car and absolutely abused the s**t out of the poor thing for about a year until i chopped it in at 120k miles (for a mk4 golf.... not making that mistake again).
This summer I had a BG FF 182 to play about with before I went to uni.
Gone for a diesel one this time as I'm now a student so cheap running costs are the main factor for now. Have had my eye on DCI 80's and 100's for a couple of years now, fancied one for the silly mpg figures and cheap as chips road tax. Have had a bit of inspiration on here from the likes of Wests Renault's dci sport rep, AlexW's sport rep/1.9 conversion and also a fan sburrell93's old dci 100 too.
So anyway, here's the latest addition. It's replacing my toyota corolla T-sport that i have at the minute.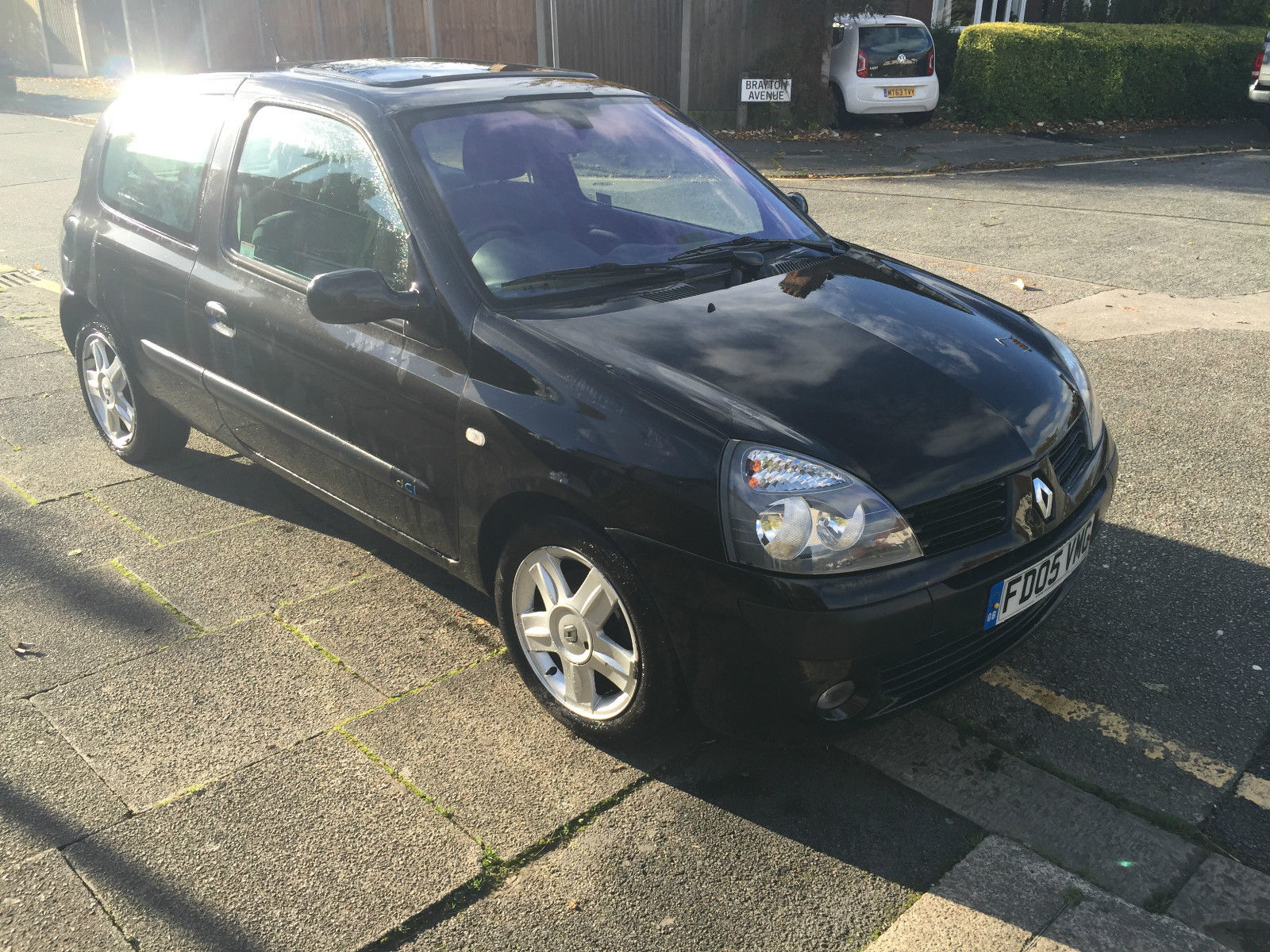 This was the photo off the eBay ad.
It's had just 1 lady owner from brand new, done 86k, has full service history and almost every MOT certifcate since 2005. oh & 10 months MOT still.
I bought it needing a lot of work. The aux belt snapped one day whilst she was out shopping and took out the cam belt with it, bending a few valves. Previous owners had the belts replaced at their garage and got it up and running again but thats when it occurred that some valve damage had occurred, so they gave up spending any more money on it.
I offered a real low-ball compared to the asking price and to my surprise her husband accepted straight away. (oh s**t, I'm at uni in Leeds, struggle to find space to park one car let alone two!!)
Anyway, went to pick it up the next day with my mechanic from the garage next door to my uni digs, on his transit recovery truck.
So this is where it's spending all of christmas. He's got the head off and it's been sent off to be skimmed and have 3 new valves etc.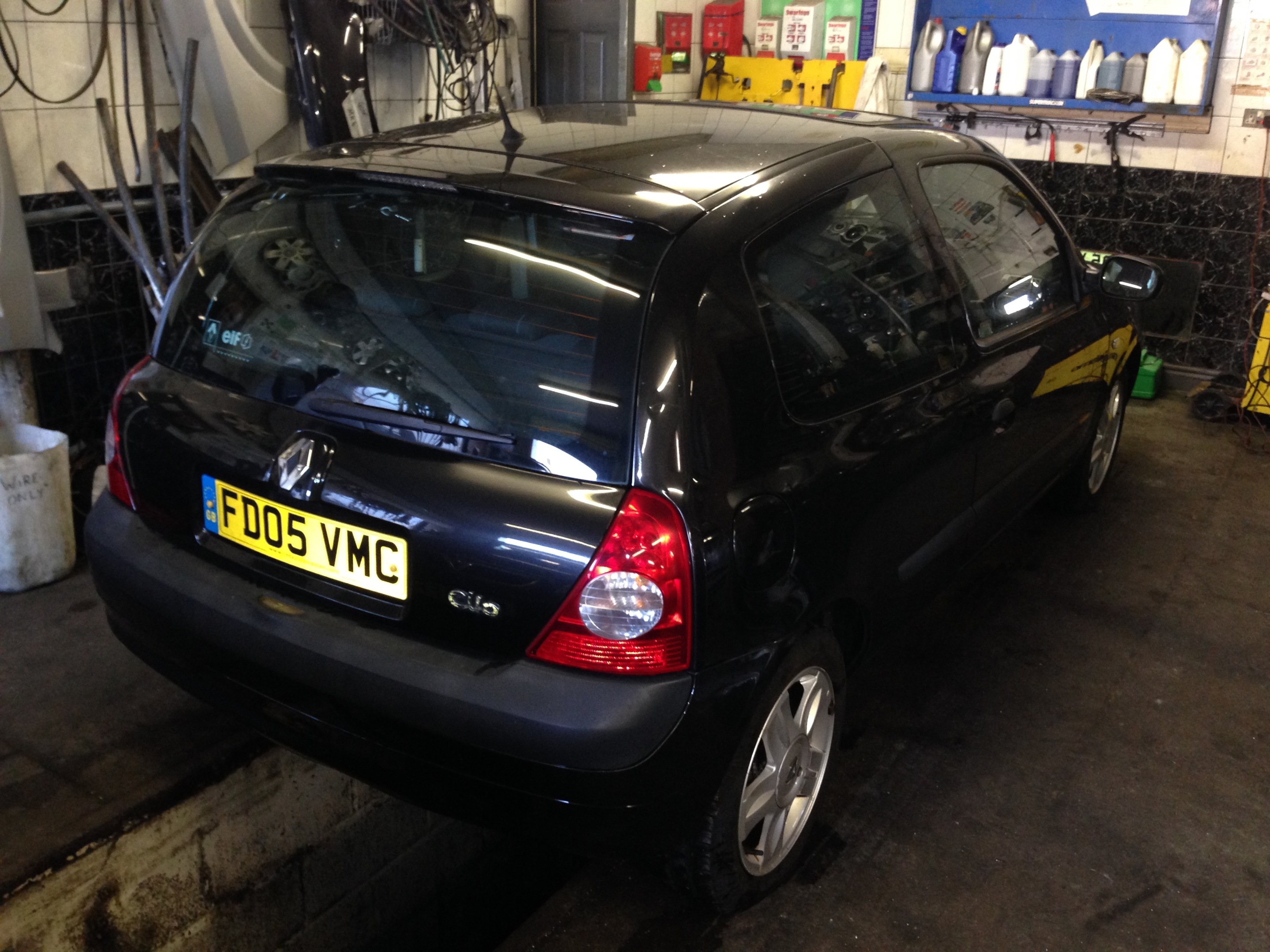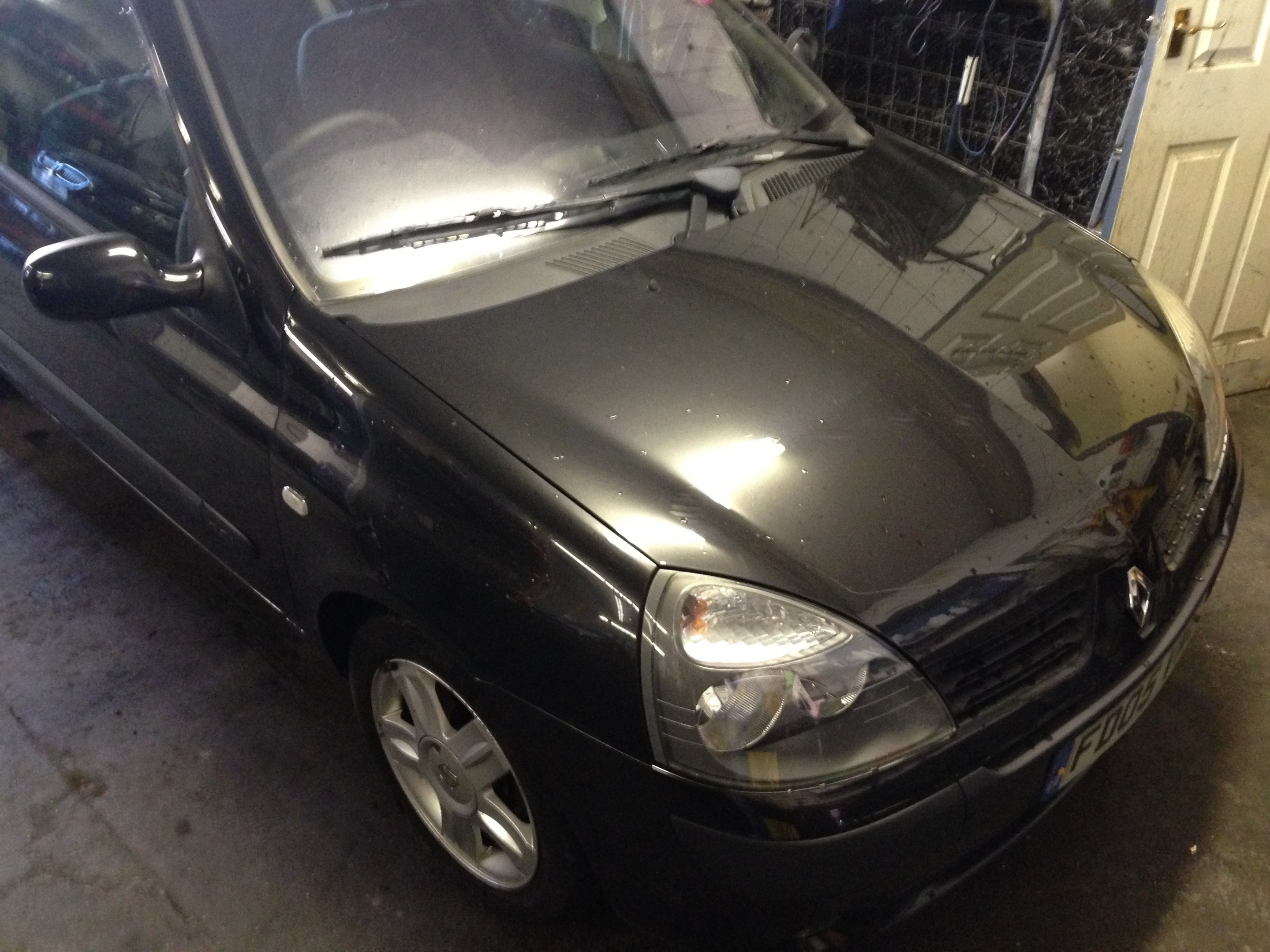 It's going to be a hefty bill as I expected but will still work out a cheap dci 100 considering what I paid for it in the first place.
Fingers crossed all goes well putting it all back together!
I plan on keeping this car for a long time, and even keeping it as a spare car when I get a toy in the summer. At a monstrous £30 a year to tax its no big inconvenience having it sit there I don't think.
Short term plans:
- Real good wash, polish, valet and detail
- touch up the nasty key scrape in bonnet
- RS grill
- LED numberplate/reverse lights
- Bright white headlight etc. bulbs
- Silverlight indicator bulbs
- Polish headlights. They're pretty good as they are but like them to be perfect
- clean EGR valve out and disconnect/blank off
- Fit sport interior and cruise control steering wheel that my mates got kicking around
Long term plans:
- 3/4 front plate but will be putting my private plate on at some stage
- Retrofit cruise control
- Straight through exhaust & decat
- Remap (RS-Tuning are 10 mins away, will pop and see them eventually)
- Potentially a big fat obnoxious intercooler although these are good standard
- Full sport kit
- colour coded door handles and strips
- 172 5 spokes/turinis/team dynamics
- cooksports or coilovers, will see what comes up
- cup spoiler
- Xenon headlights
Thats it for now, didn't manage to get any photos of the head off the engine. Will update when it's back on the road!