Well. I went to build the engine this weekend and it didn't go well.
I gave the block a good cleaning out, then looked to prep the crank to go back in. It didn't need a grind, so I got out the new bearings and checked clearences. The mains put the brakes on at the first hurdle though, as the STD bearings I bought and stashed some ten years ago were actually +.25 - so useless. Looked at the big ends and they were also +.25 too, god damn it. That put a stop to the crank going in straight away.
I thought i'd get ahead on the pistons and rods so I heated the old pistons/rods in front of the space heater then heated the rod further with a oxy-butane torch, pressed the pin out of the first piston and though I got the pin out it broke the piston skirt. Bit pissed as they were in good nick, but OK....I have new ones anyway. Repositioned the press support and did the second one, again a broken piston
it seems they are in no way strong enough to take the sideways force when pressing the rods out on the skirts. I then plasma cut some holes in an old liner and used that as a piston support and got the other 2 pins out without breaking the pistons. Put that down to experience I guess.
Took my new Pistons/Rings/Liners out the box - bought these a while back and stashed them away. I find this staring at me. Brand new, never fitted or used. Pins are a sliding fit in the piston so how this happened I have no idea. FFS - piston is scrap.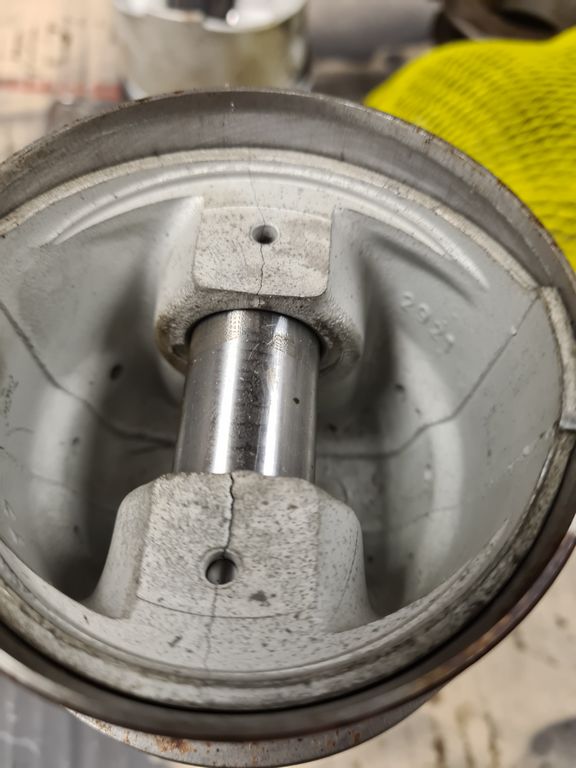 So now i'm down to 2 original and 3 new pistons. I should have quit here....but I didn't.
So I heat the first rod back up, drop the oiled gudgeon pin in the piston, insert rod and press it - for some reason the gudgeon pin went through the rod fine but picked up on the far side of the piston....HOW?!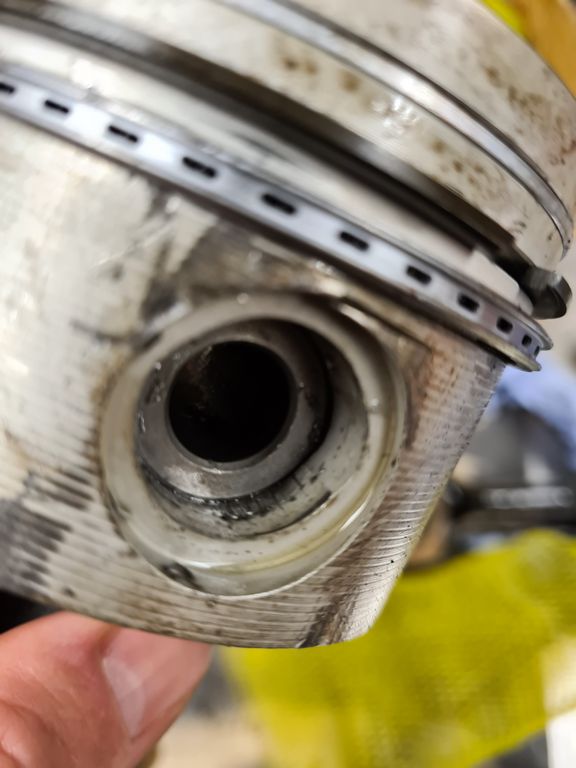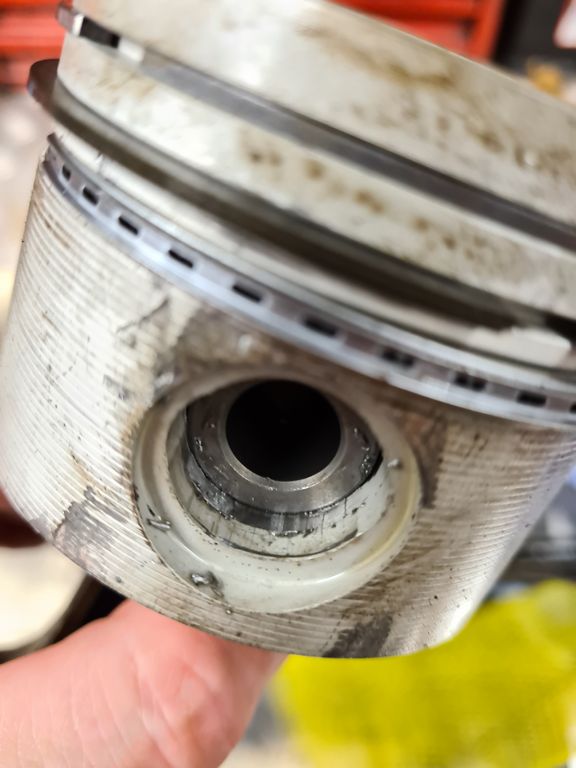 The pin is now stiff in the piston, so thats now also goosed. I'd had it at this point and rage quit. Absolute waste of time.