***Update***
GW clio went last week and has been replaced by a RenaultSport Megane 175dCI (see later in thread)
***Update***
After the below Racing blue was written off (detailed later in the thread) I purchased a GW200 which you will see later in the thread)
As many of you already know I picked this up the day before yesterday.
No real big plans. Maybe a steering wheel refurb and put the wheels back to anthracite.
The paint is swirled to f**k but I haven't got time to give it a proper correction so it'll have to wait until the weather warms up a bit.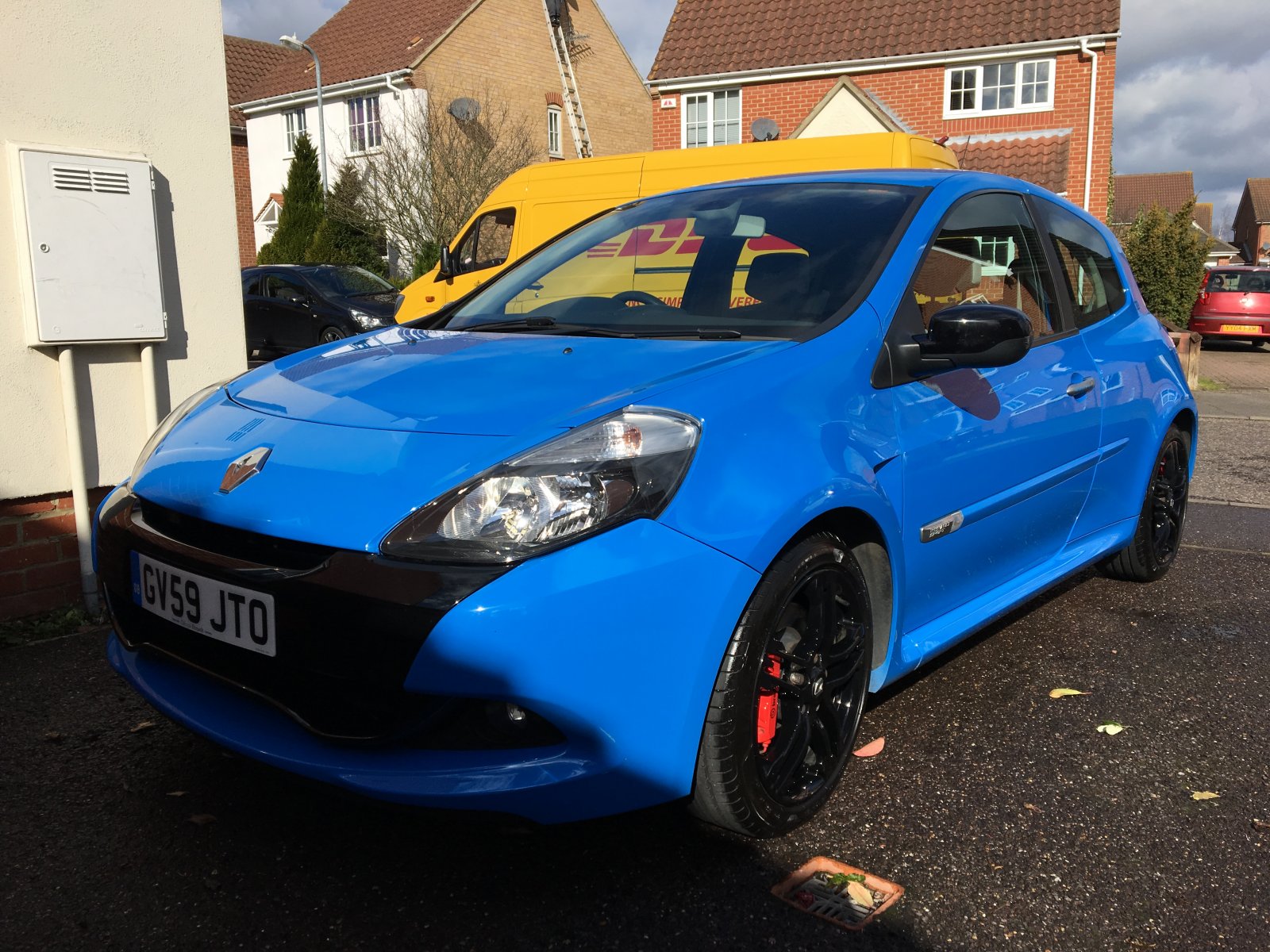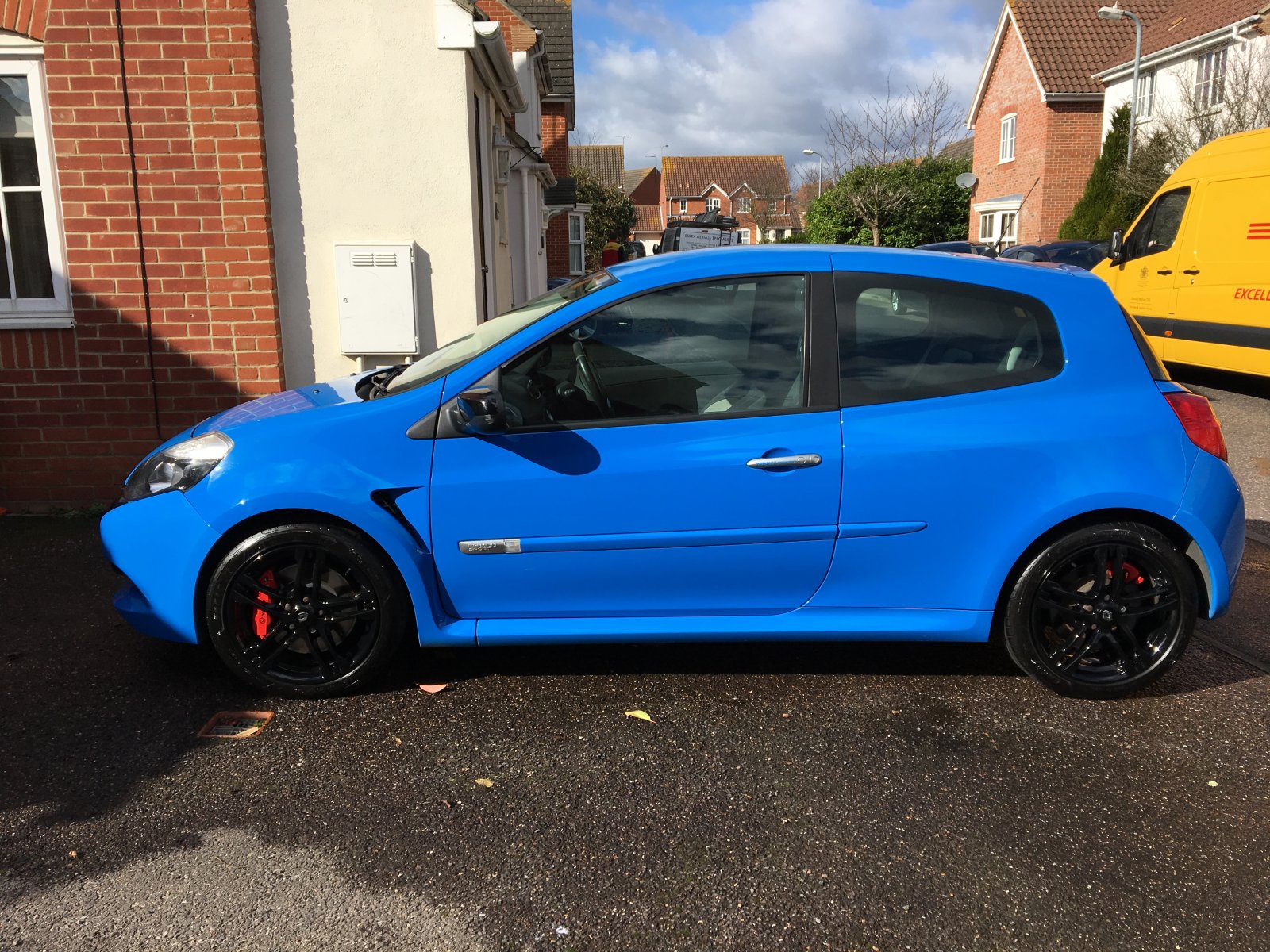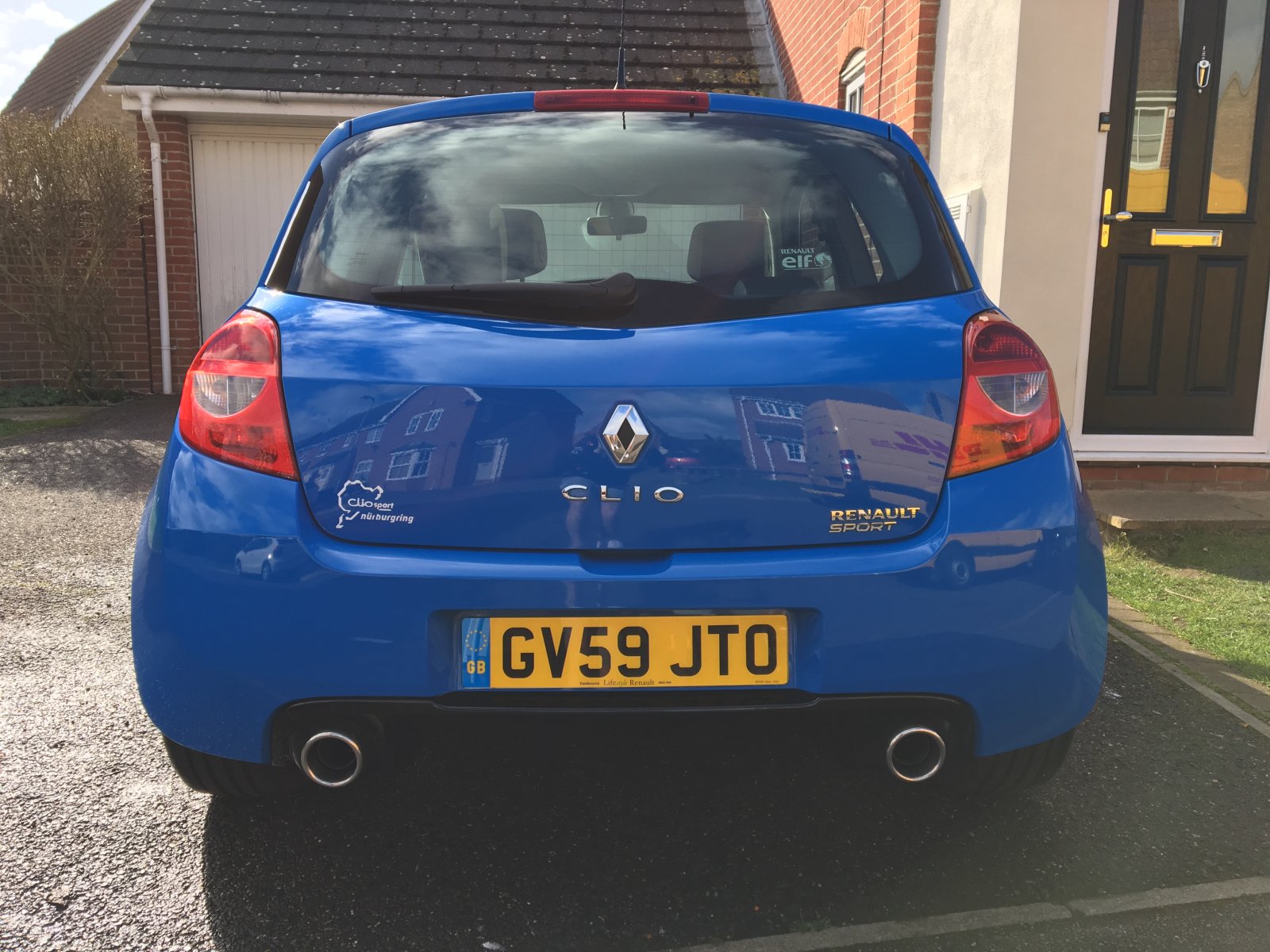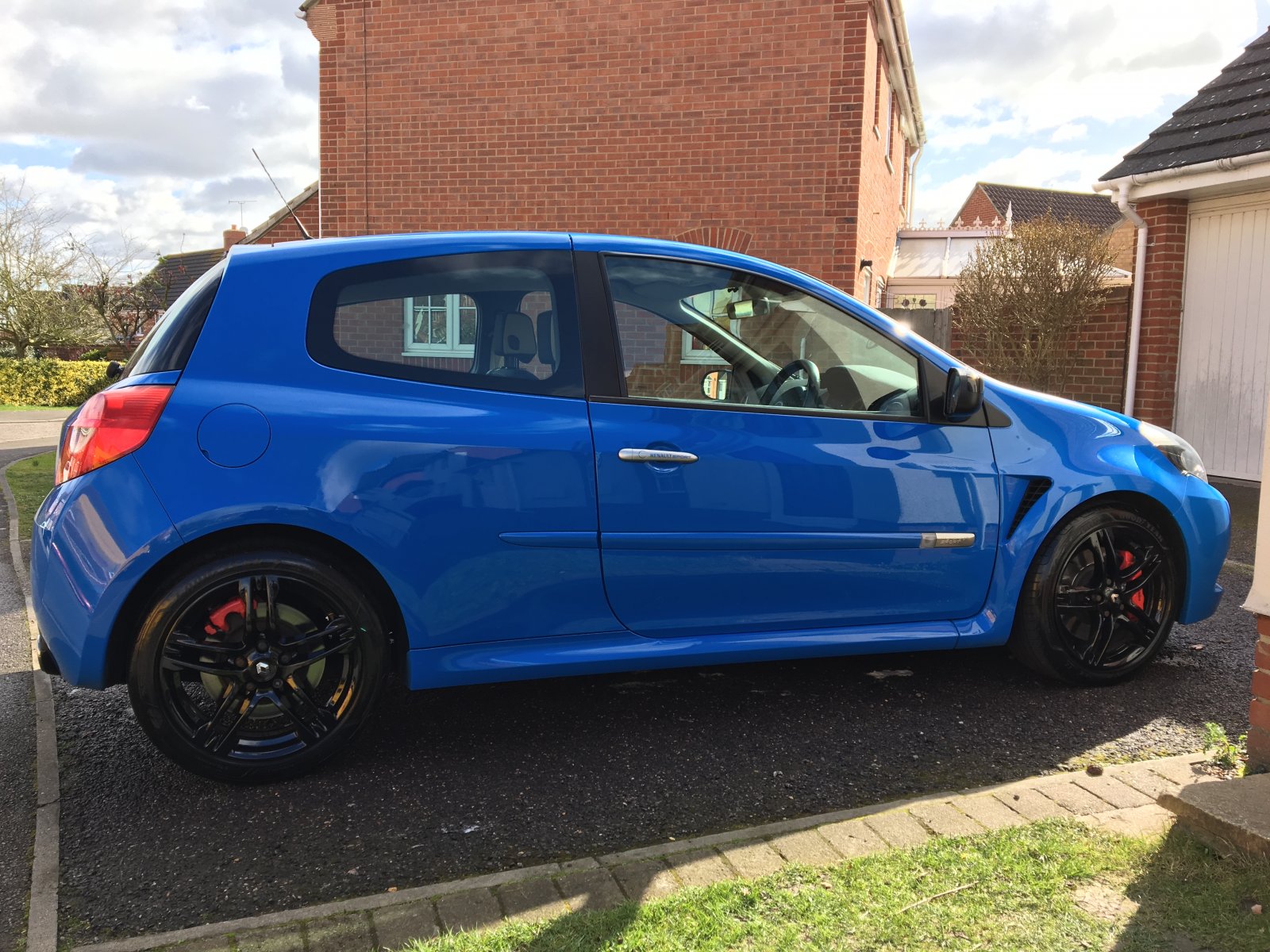 Last edited: