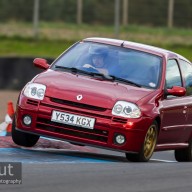 Scotland - South
ClioSport Area Rep
Following a recent thread it would seem like a good idea for everyone to be able to share good Scottish Garages and specialists.
Please speak from personal experience if possible, not really wanting your mums dogs, favourite parrots recommendation
Also, this isn't the thread for slagging garages off.
I'll start it rolling.
For general things like belts/cams/general repair and servicing work I've used SWRAutos in Stirling
http://www.swrautos.co.uk/
For exhaust work Djw Dave has used Complete Auto Solutions in Shotts
http://casshotts.co.uk/
And for suspension setup I always use CLCM in Edinburgh
http://www.clcm-autotyre.co.uk/
Please add your own thoughts and contact details of who you recommend.
Thanks
John
Last edited: